Those who know me also know that I have a special relationship to Zimbabwe, and yes, I still do, especially when it comes to music. One of my main aims this time round was to visit the tomb of Chiwoniso Maraire, who passed away in July five years ago. However, Zim more than any other one is the country that tends to create more obstacles while travelling for me, and major car issues eventually let me decide against going any extra mile. Another time!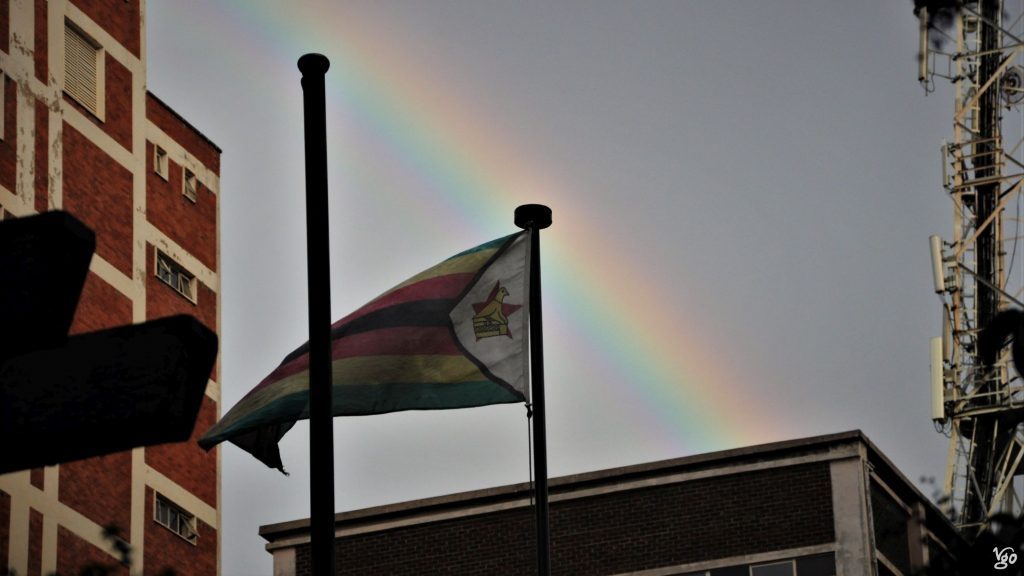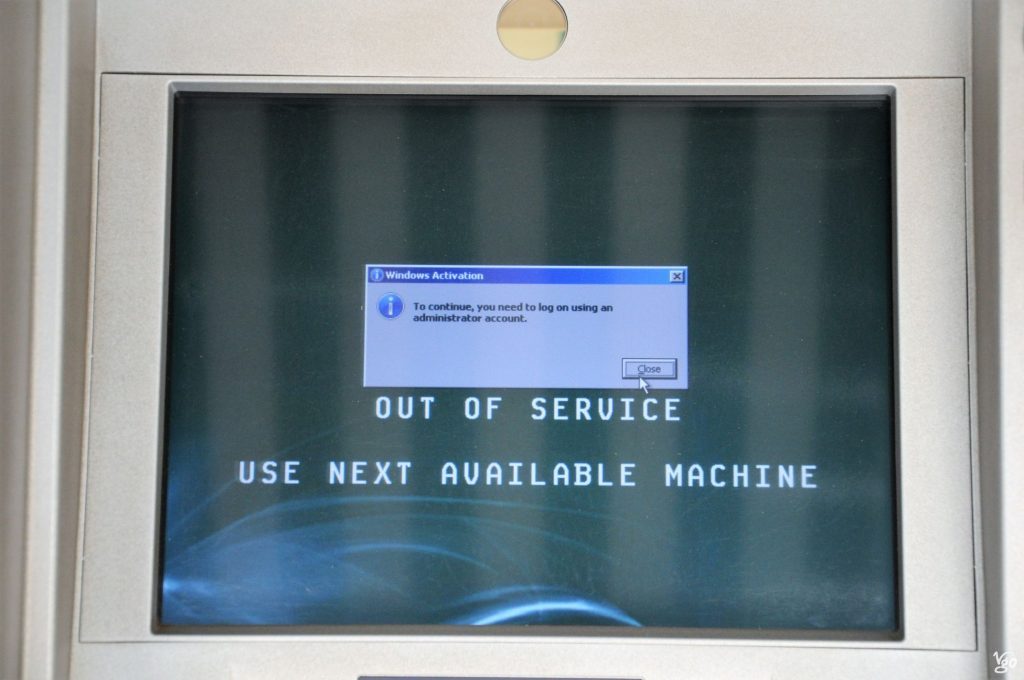 Chimz and I took a Greyhound bus from Jo'burg, which took 20 hours (including 4 hours at Beitbridge border, those queues!!!) to arrive in Bulawayo. Once there, it turned out that our booking hadn't gone through, our host was not available on her phone, the taxi driver got annoyed coz of contradictory information as to the location of our lodge … My special welcome to Zim! – again, not in general but only in very personal terms, I suppose. Eventually we arrived at what shoudl be our lodge, and Sam compensated our troubles with a significant discount and through being a very lovely host in an amazing house and garden. Since reading Doris Lessing's African Laughter, I always associate Zimababwe with "veranda days", and we did have a really beautiful veranda at Sam's place.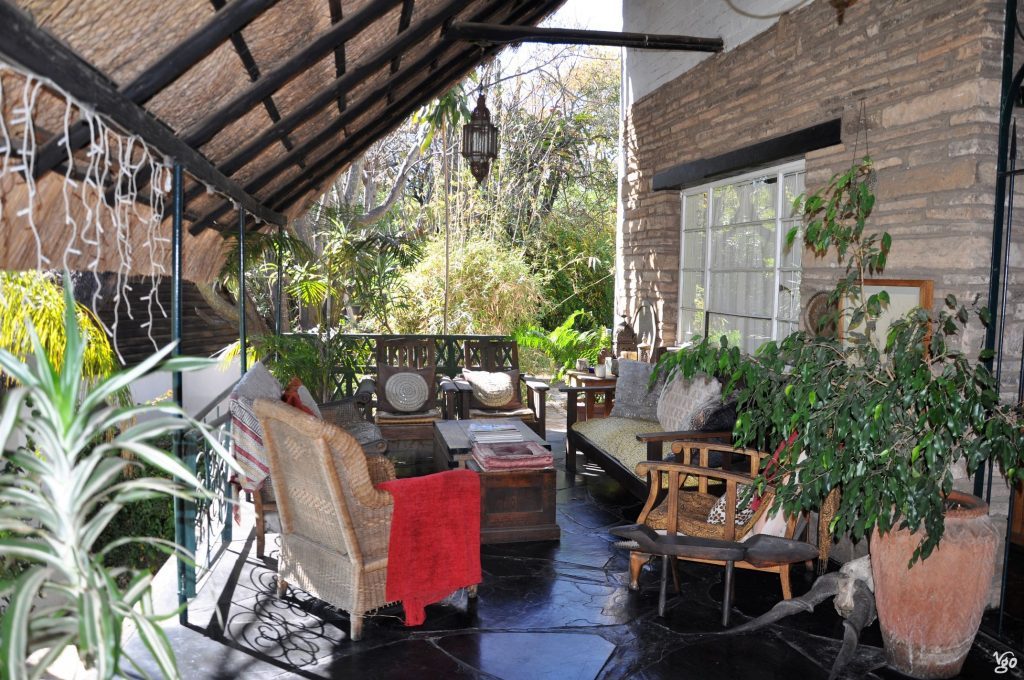 I was aware that money would be an issue, and whilst South African policies make it difficult to get dollars as a foreigner, I had eventually gone all the way to the airport to get at least a few hundred $$$ to travel in Zim. I still thought that one could get cash somewhere. Bad thinking. No ATM had money, or would accept my cards, nor would any bank hand out cash to me as a foreigner in Zim.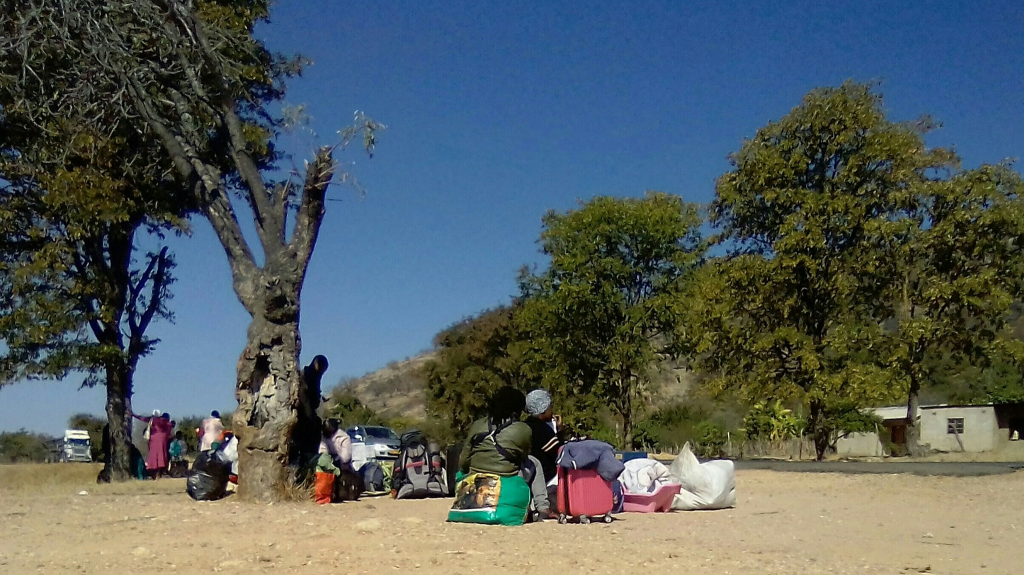 Luckily, we had booked our second accomodation in Masvingo with the Smith family (Masvingo, Weaver's Nest). They went out of their way to help us, and gave us a phone charged with $ 500 so we could make use of the EcoCash system (which is brilliant!). When our car broke down (a ripped tyre, a useless jack, two broken tyre bolts for which no replacement could be found, so similar ones were welded in) near Chipinge in the Eastern Highlands, they felt so sorry for us they offered free accomodation and food to make up for our trouble! And they did, not just in financial terms, but through their kindness, helpfulness, friendliness. I am very grateful for all the problems that made us meet this white truly African family, who'd lost the farm they'd bought in 1998 to Mugabe's cronies, and still weren't bitter, but raised their kids as Zimbabweans. All five of them are fluent in Shona, and love sadza, the staple food across East and Southern Africa.
Bulawayo
If you ever come here, you may wanna stay at Samantha's place. Ask me for details, or check Quail Cottages (?) on AirBnB.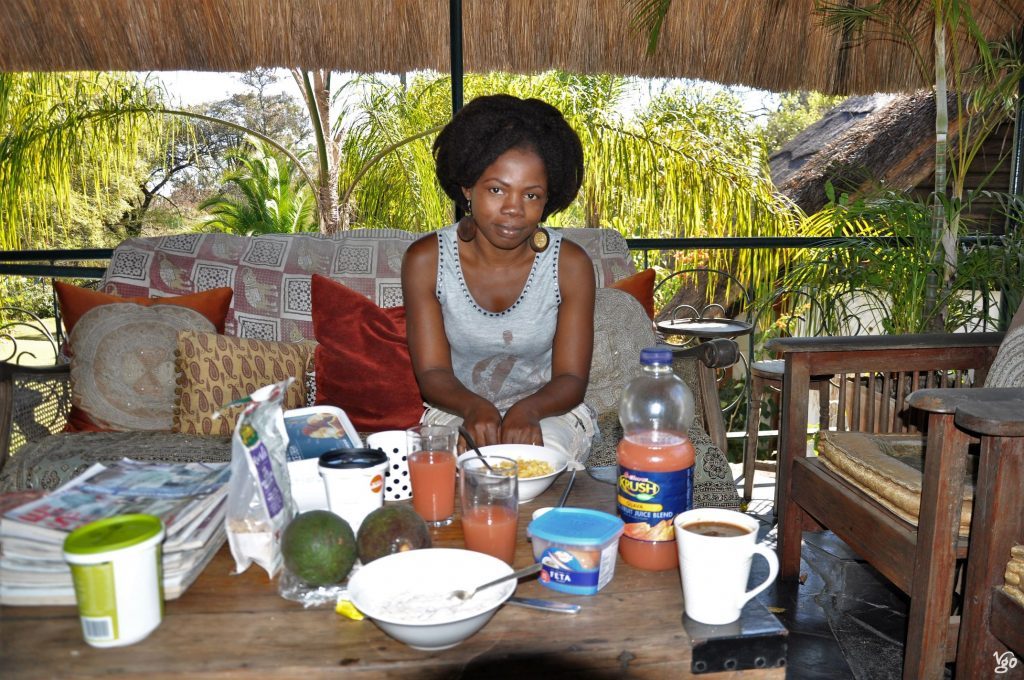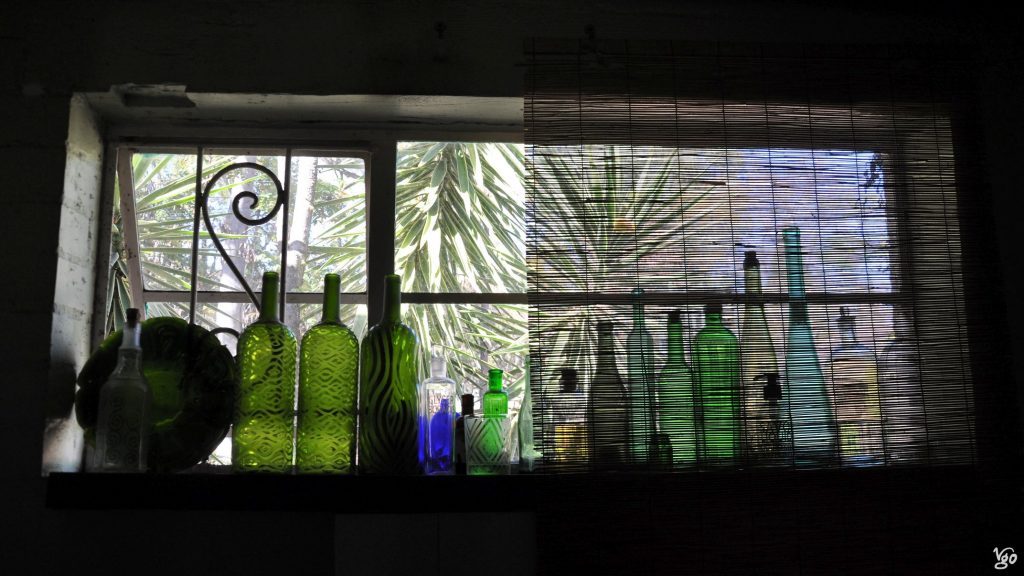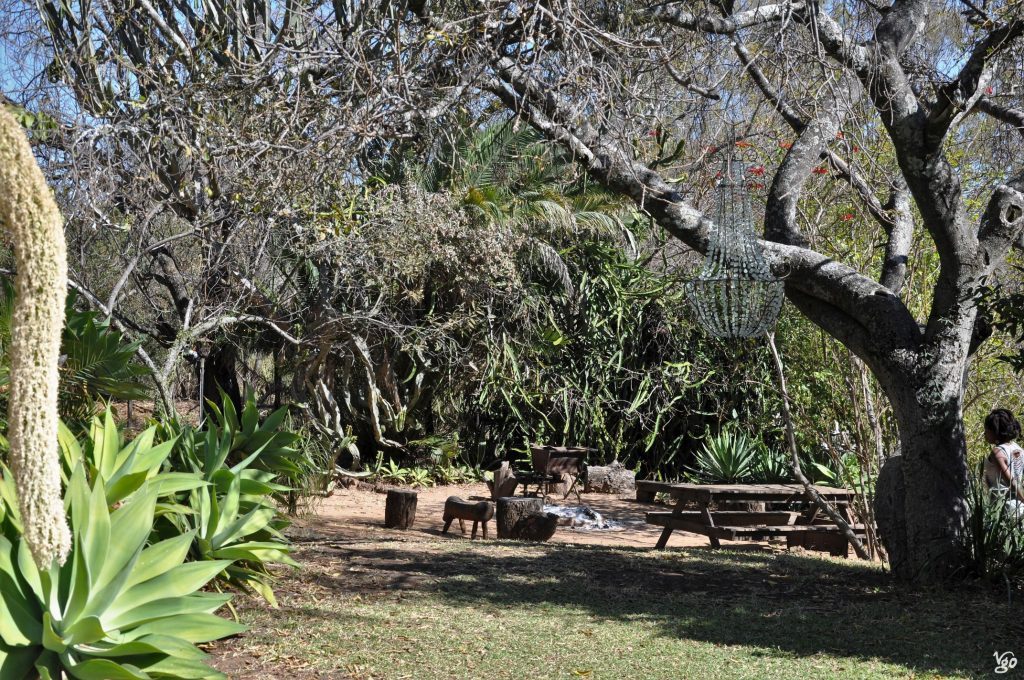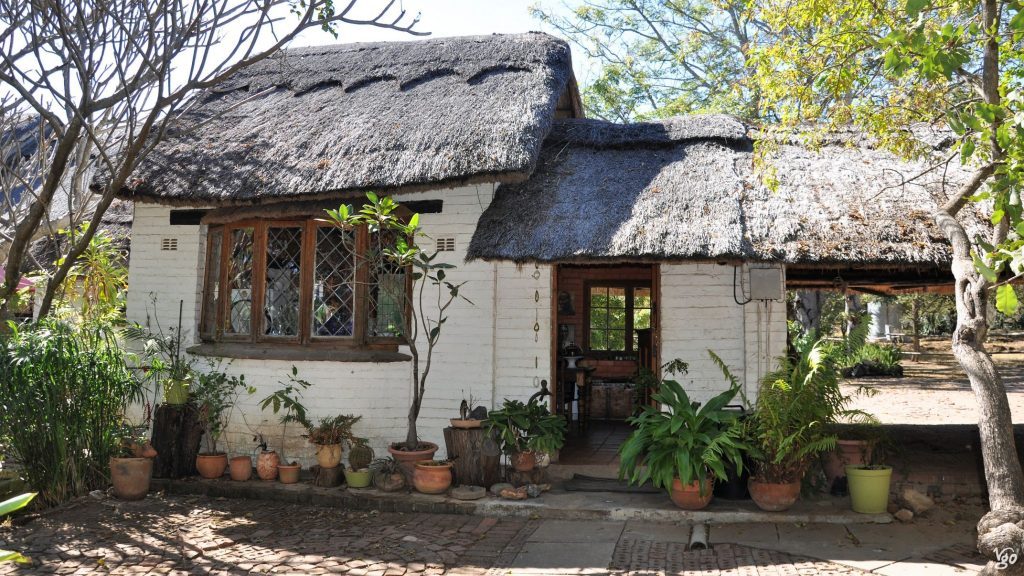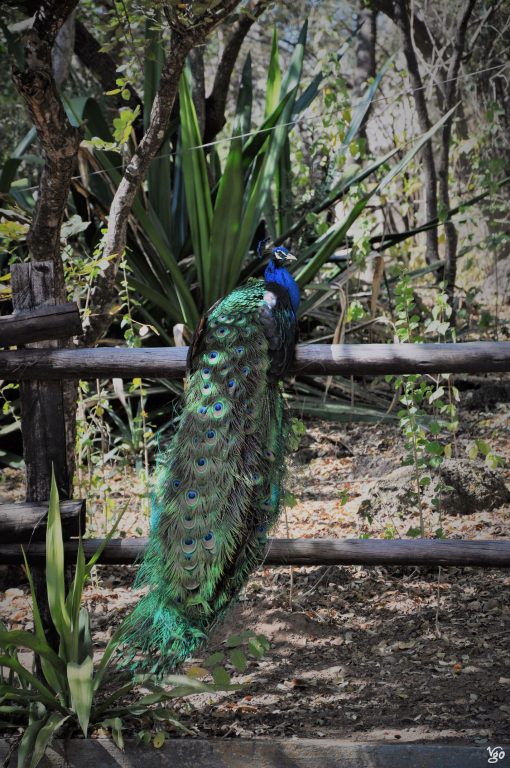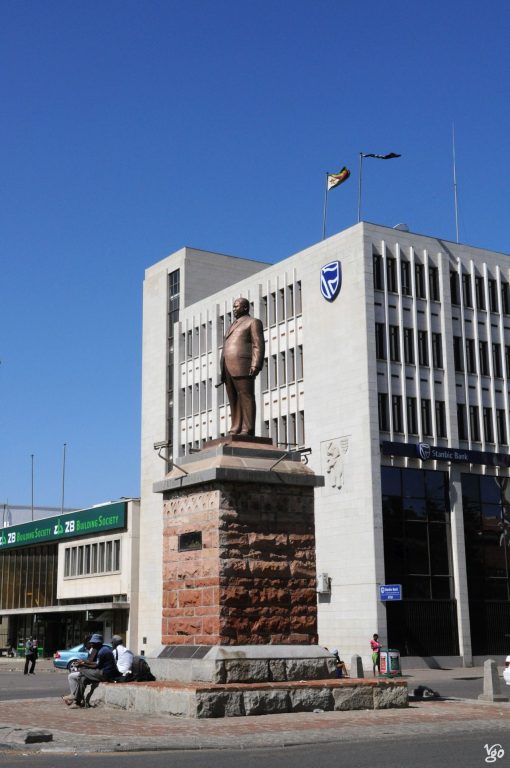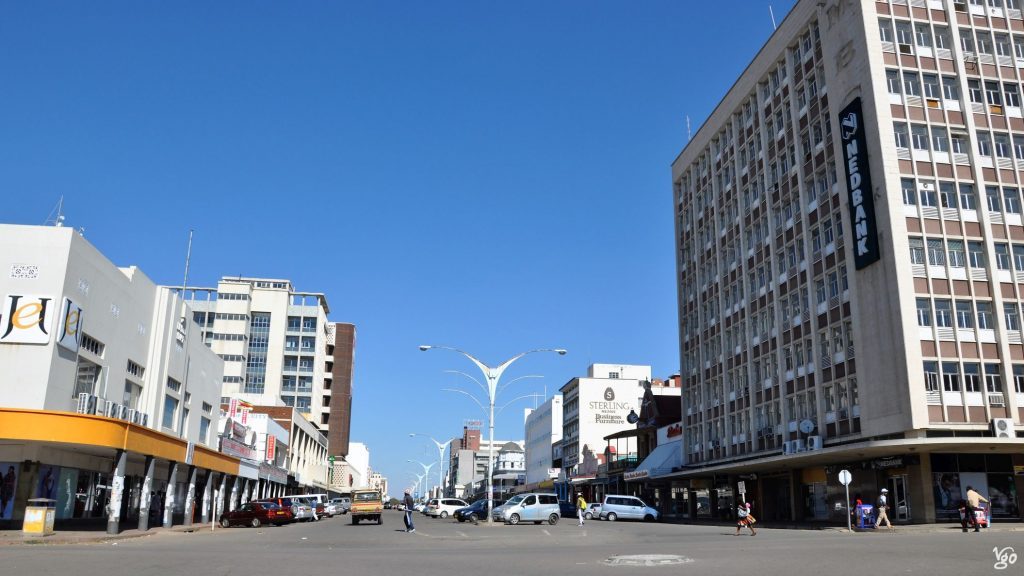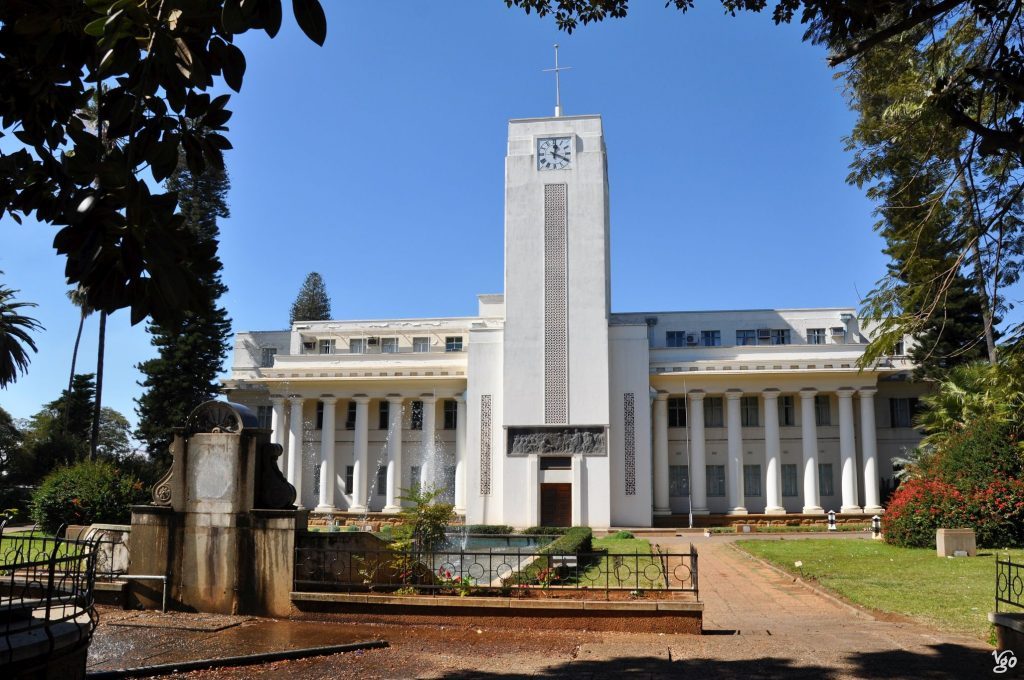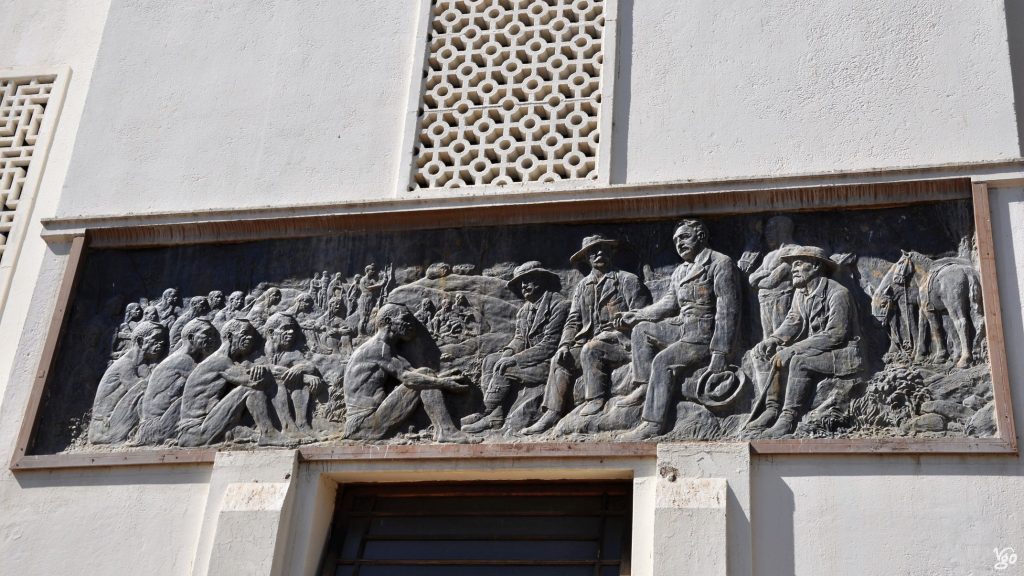 The whites bringing civilization to the savages, as you can see through the placement (higher/lower). Really? Still?
Matobos (Matopos)
My second time here, we asked a taxi driver to take us into the national park, and he agreed. What we didn't know is that taxis are not allowed, despite the fact that where we meant to go is all tarmac. Now we became "victims" of the new government's crack-down on corruption as we were unable to pay our way in. Eventually, our driver (who must have known) had to ask for another car to come along from town (cost me a small fee only) and we could go. I wish we'd had more time, as planned, to also see the rock art there. I had seen some the last time, but still. The area around Cecil Rhodes' tomb is phantastic, and is worth the trip, but we were even luckier as we got to see white rhinos just by the road on our way out.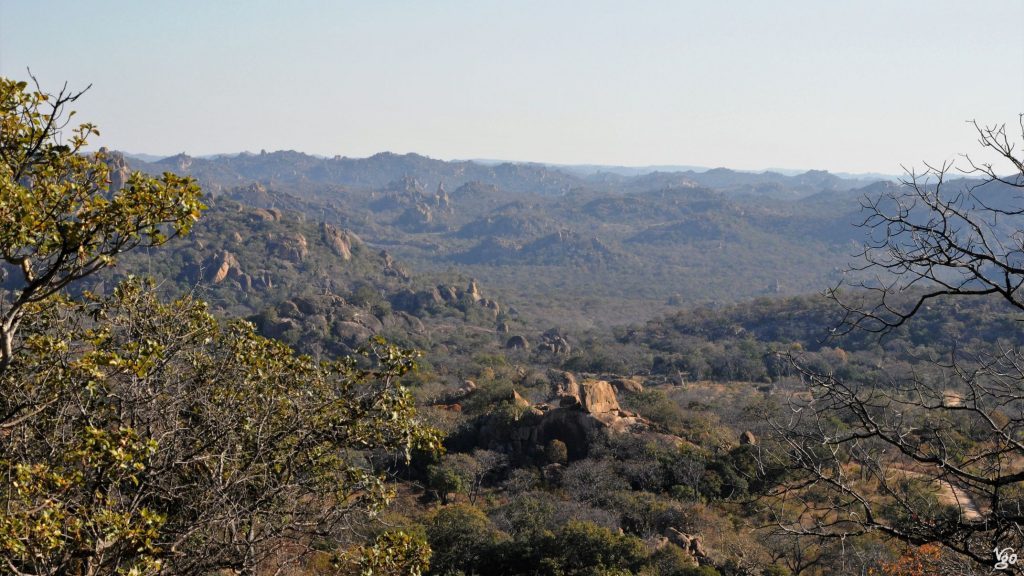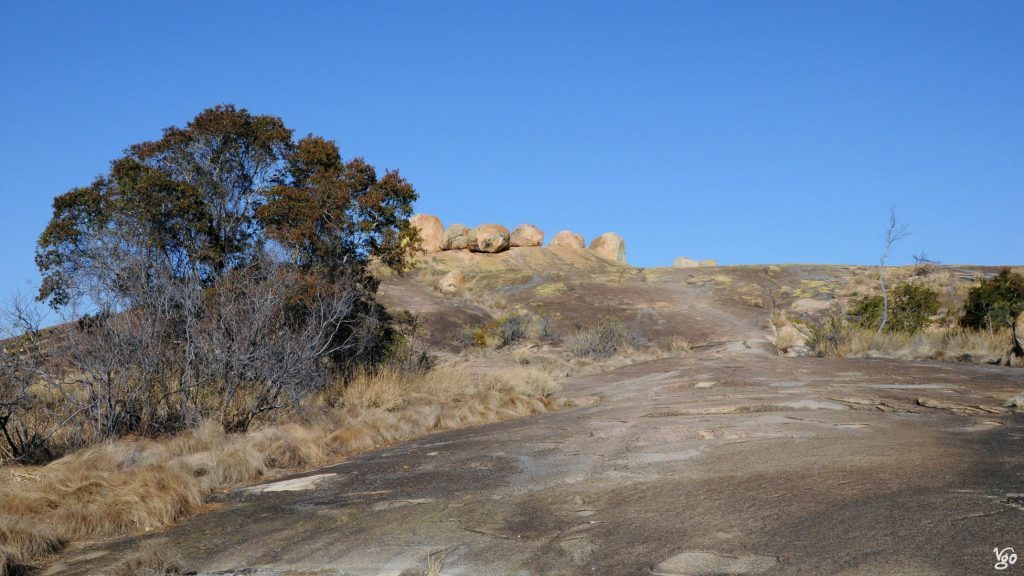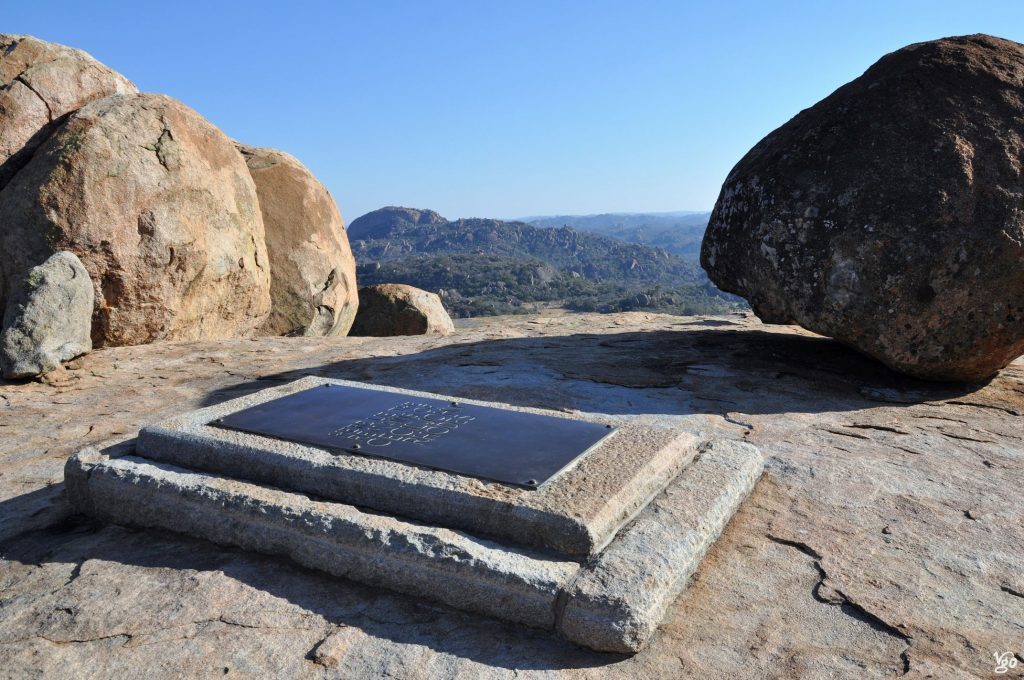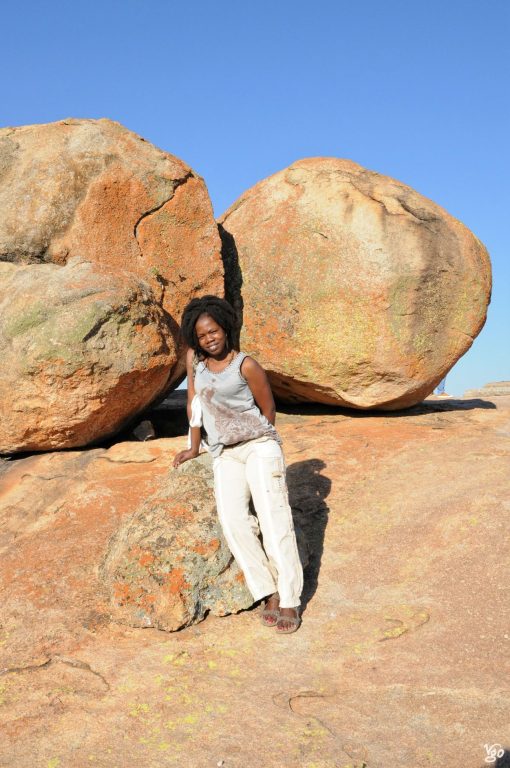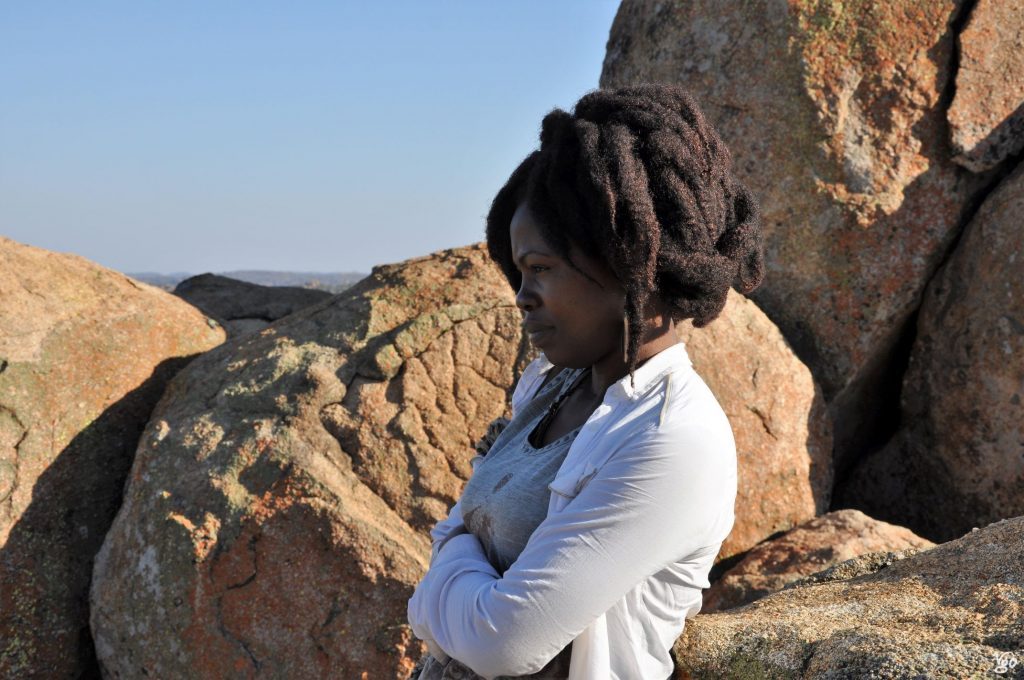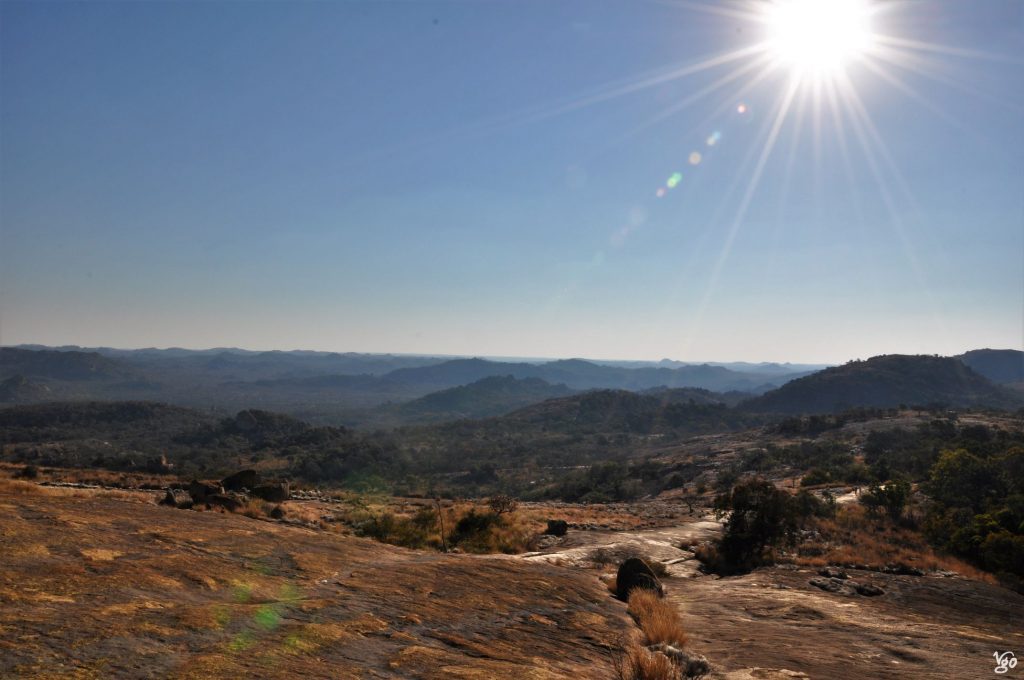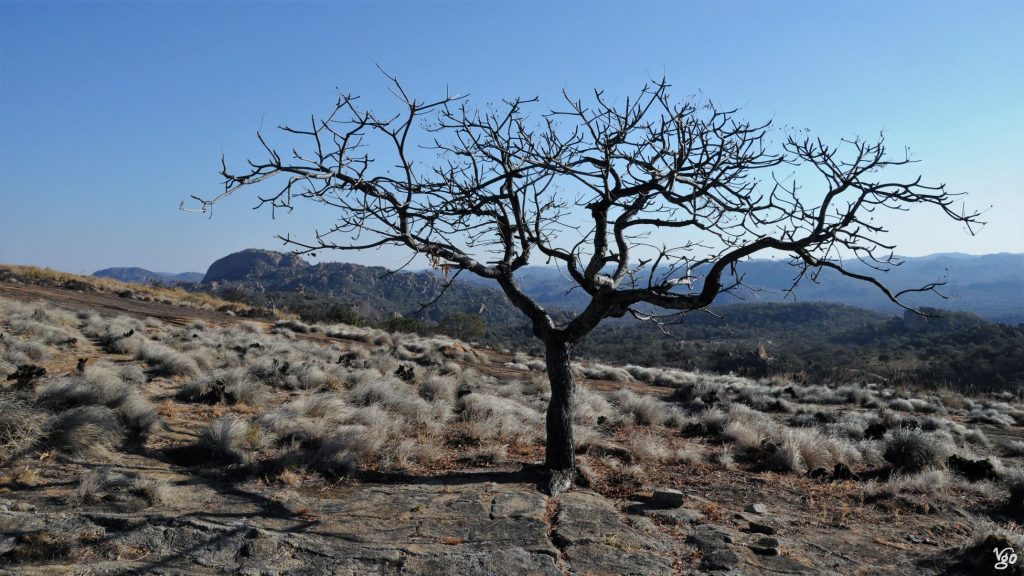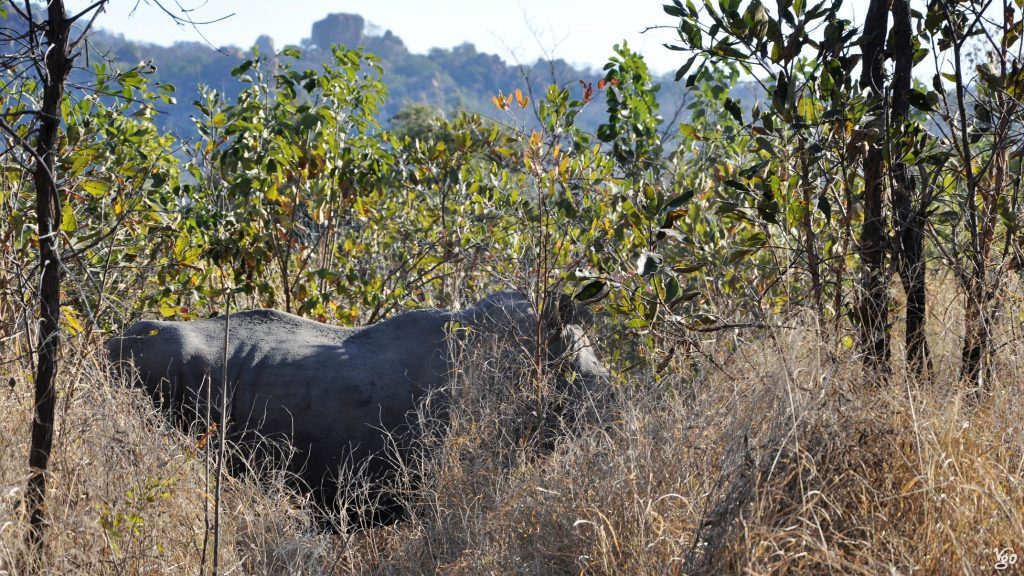 Masvingo and Great Zimbabwe
Great Zimbabwe is the largest ancient monument in Subsaharan Africa. It must have been a regal centre as well as a commercial hub with links as far as China. I found the whole site, especially the great enclosure, fascinating, even more so the eight birds, forcefully dug out there by Willi Posselt. The ruins have been given huge political siginificance, including the claim, made in the local museum, that for a couple of centuries they belonged to the Mugabe clan. Well well well, let's see what the future brings.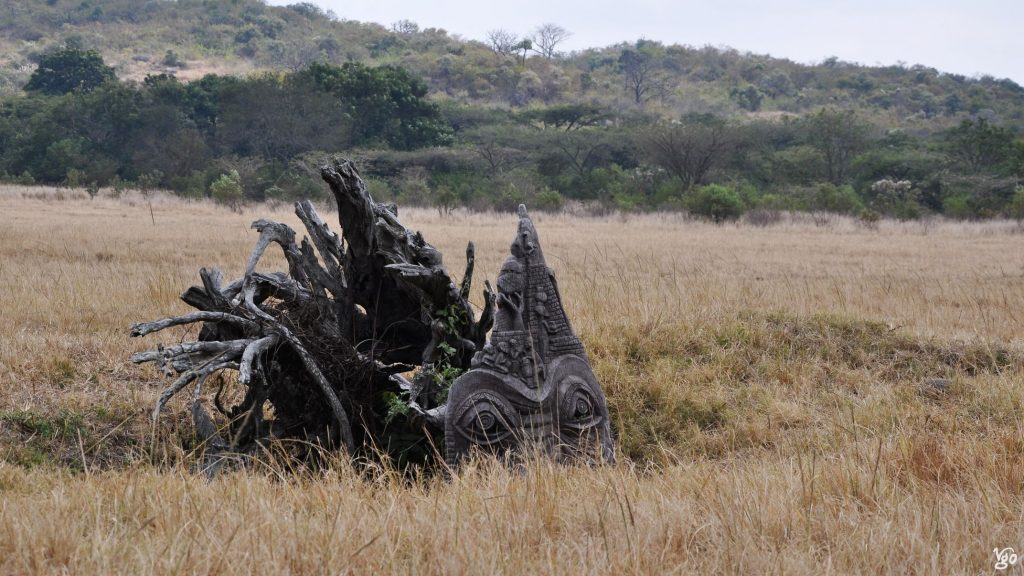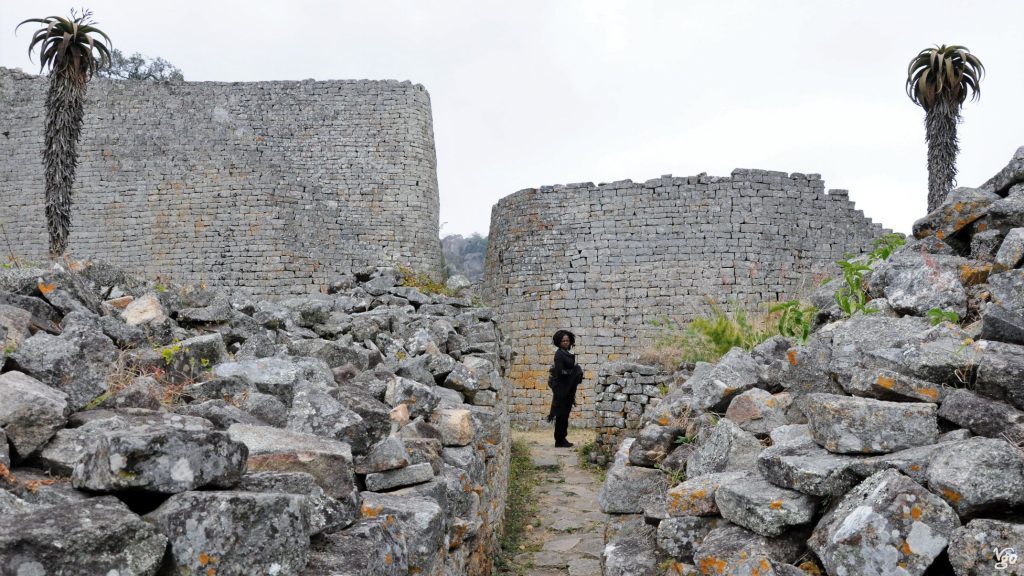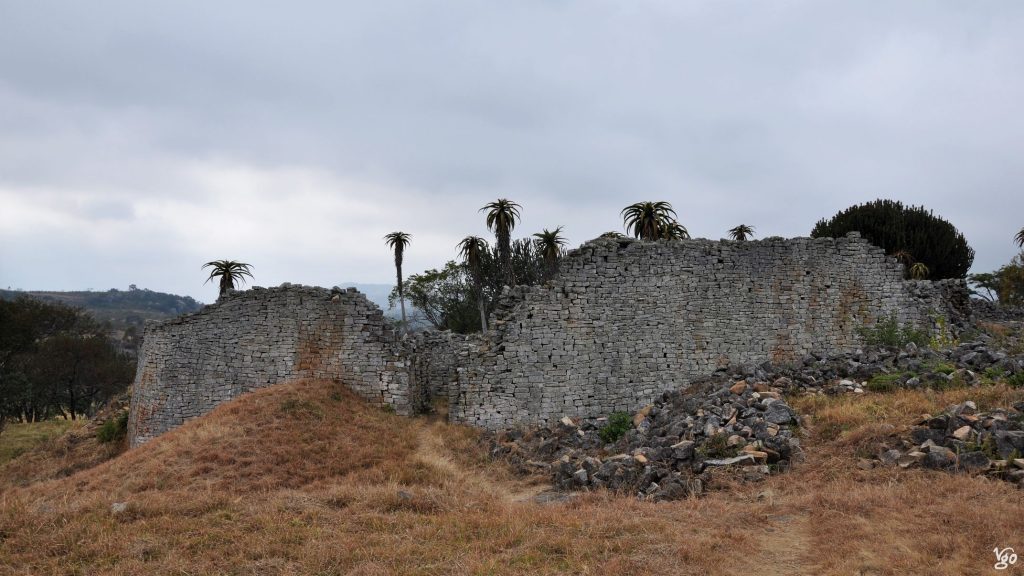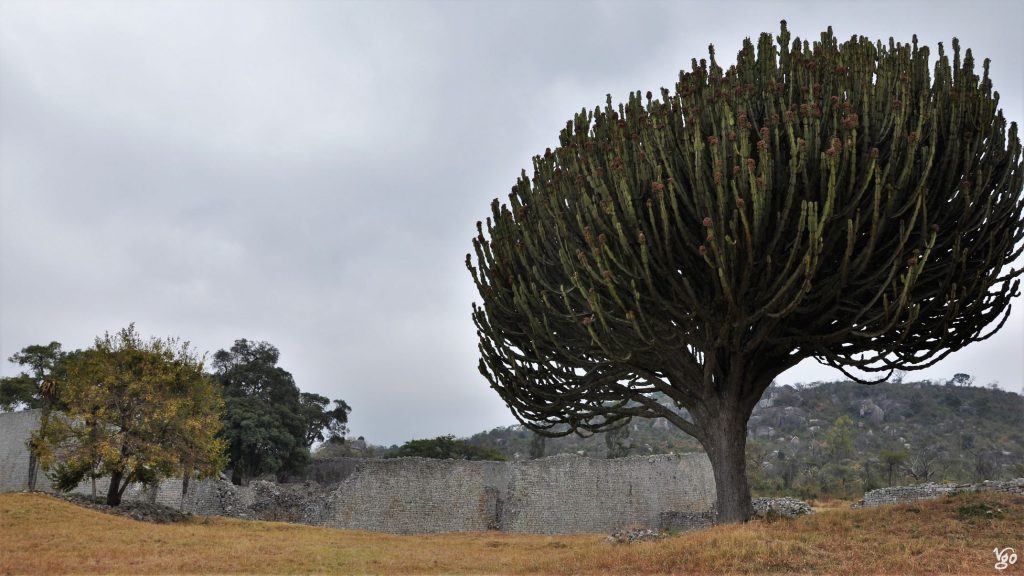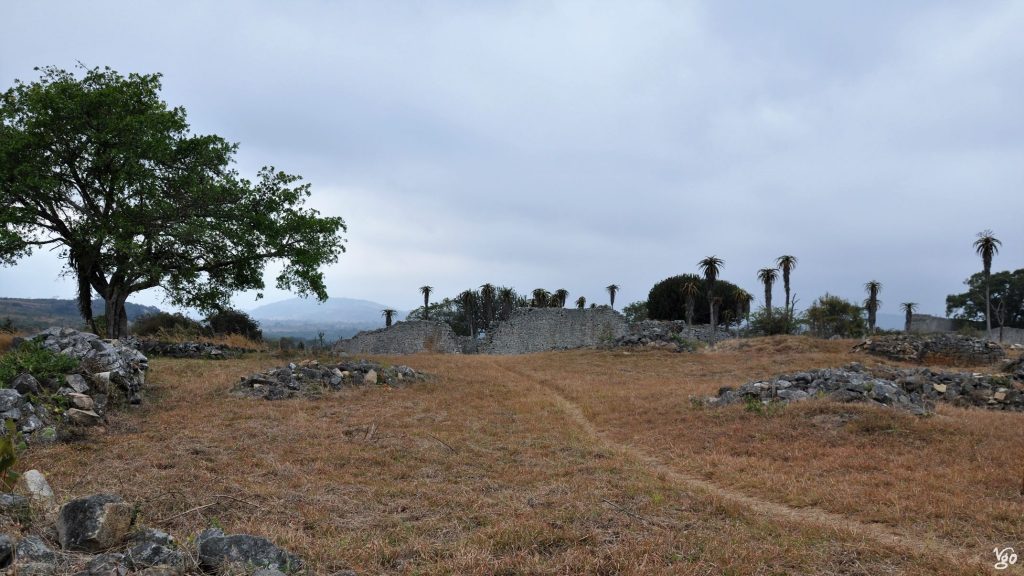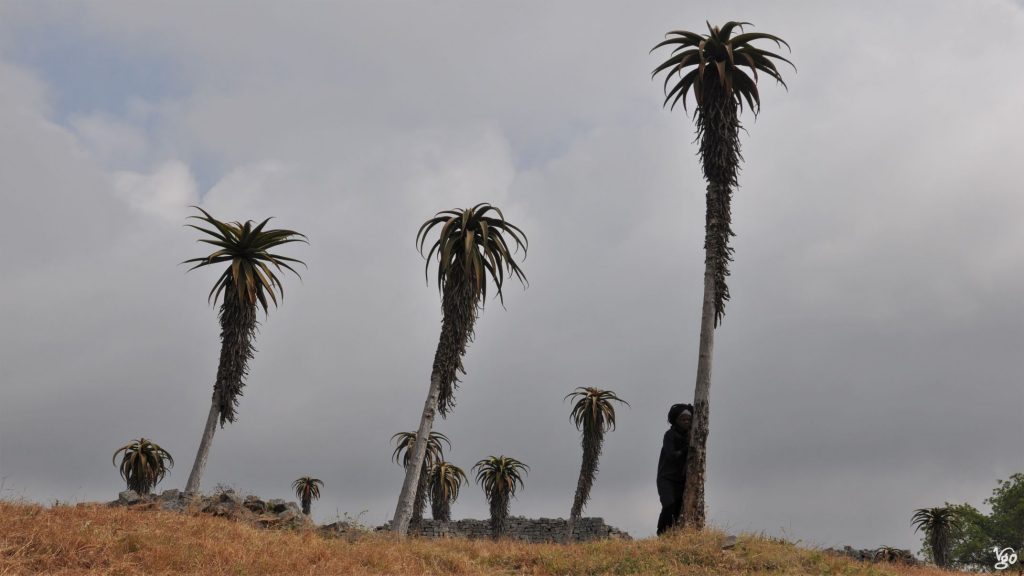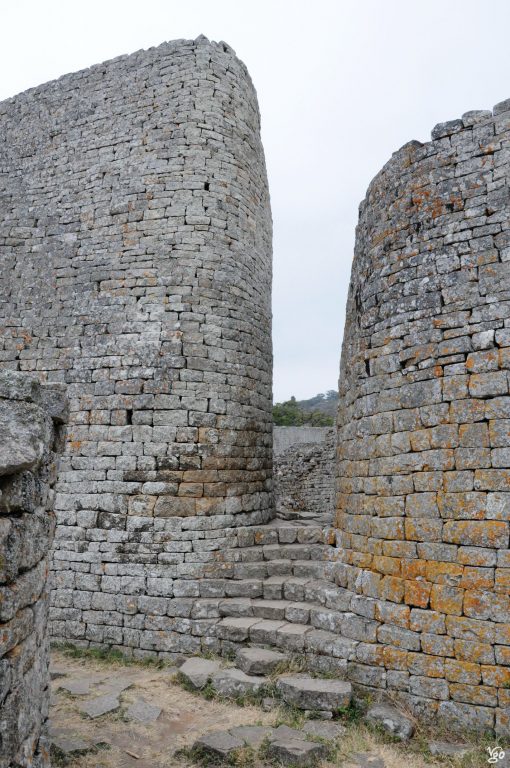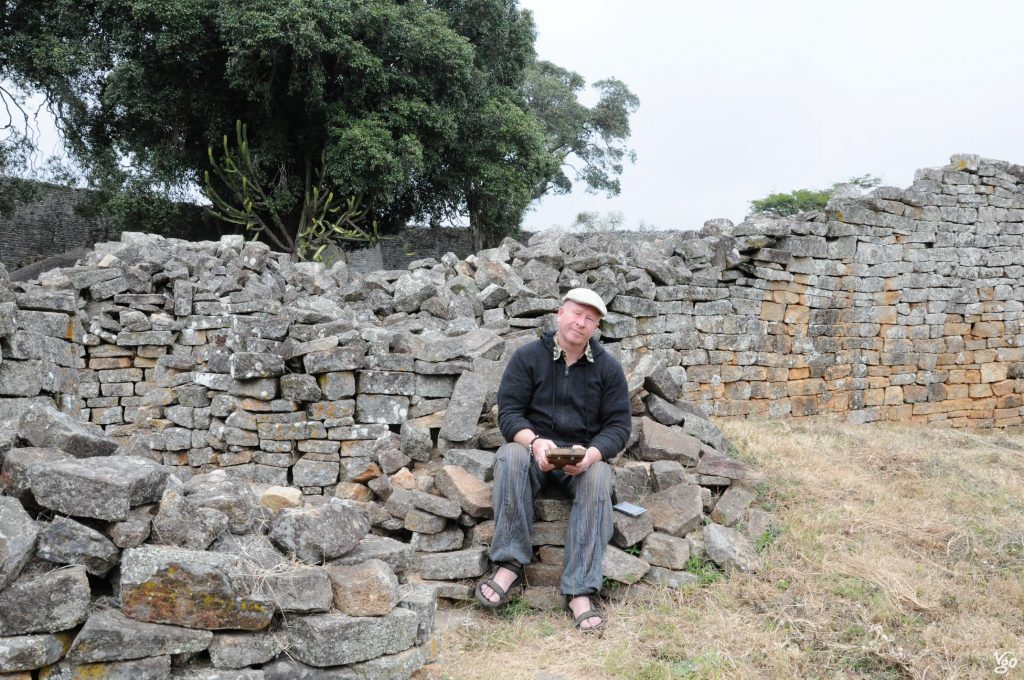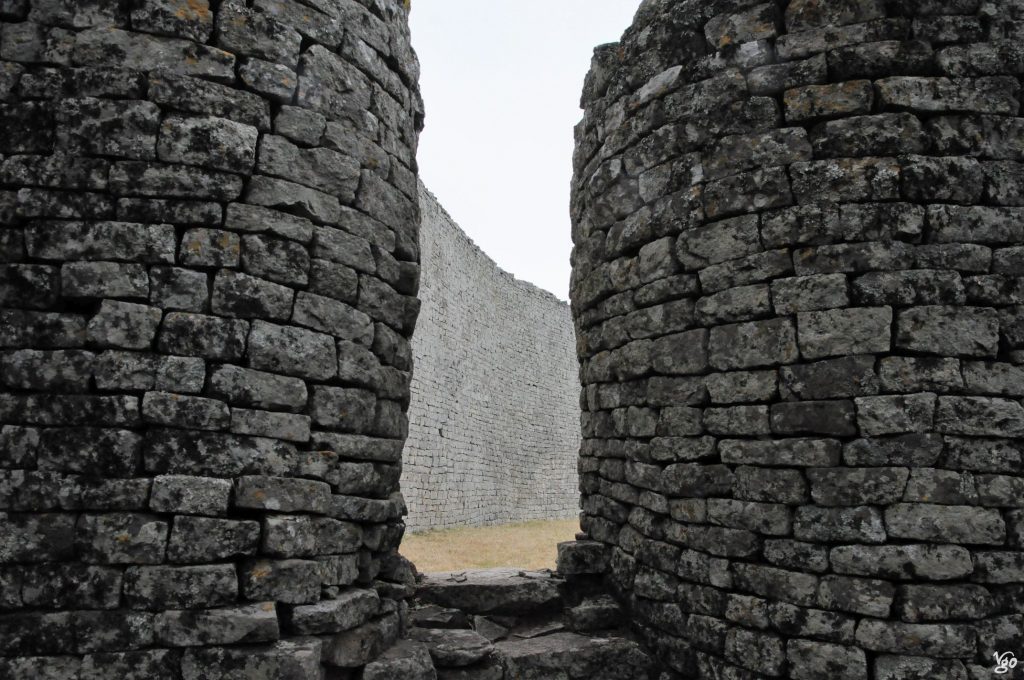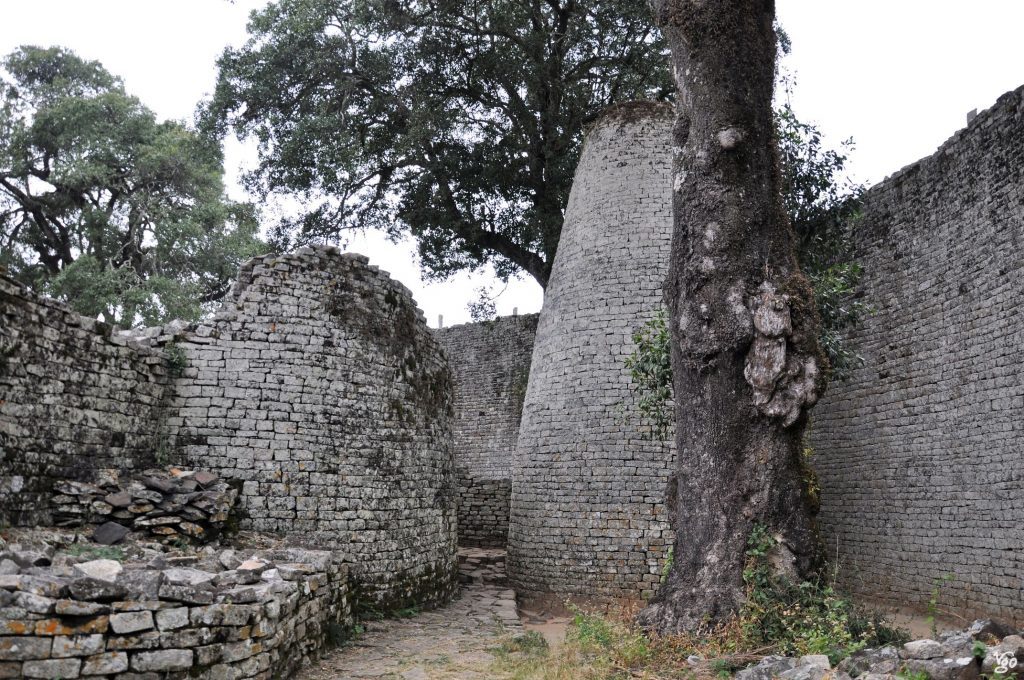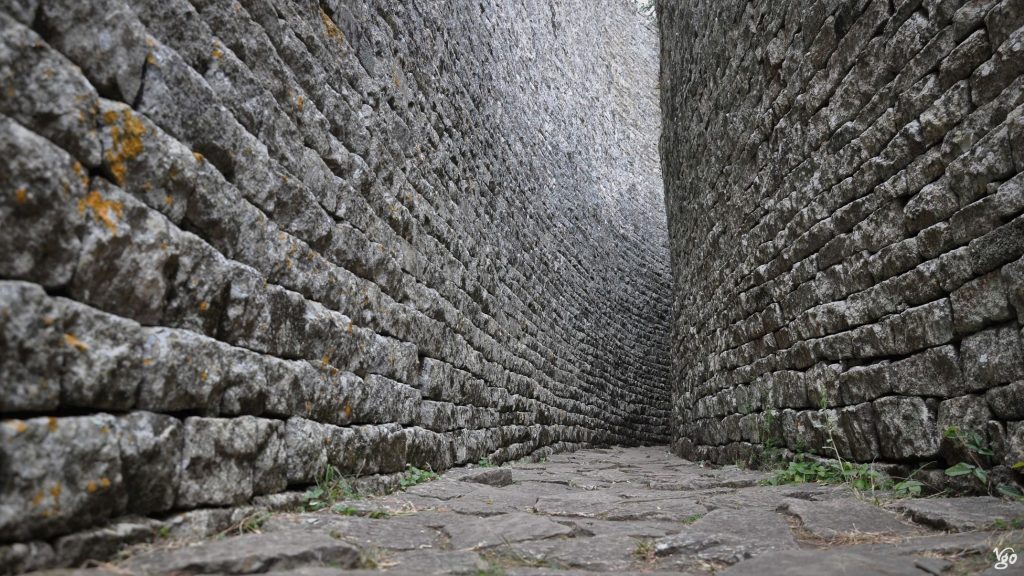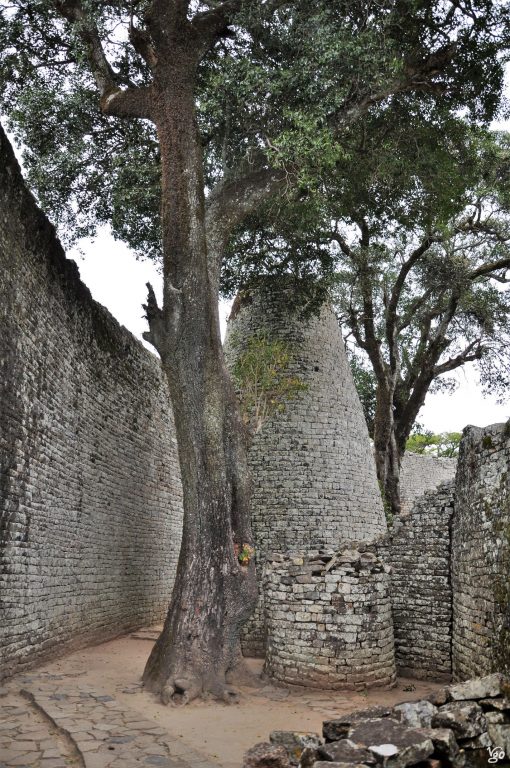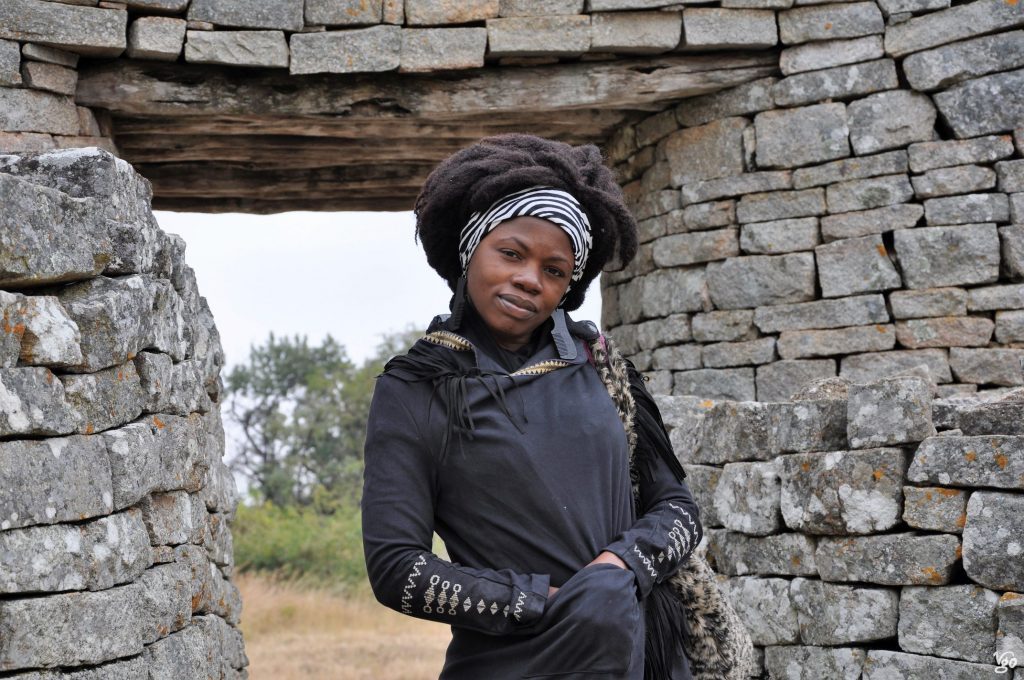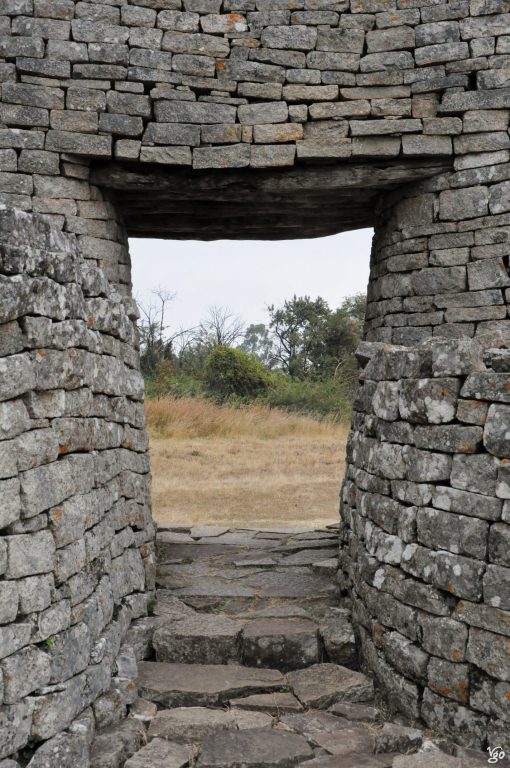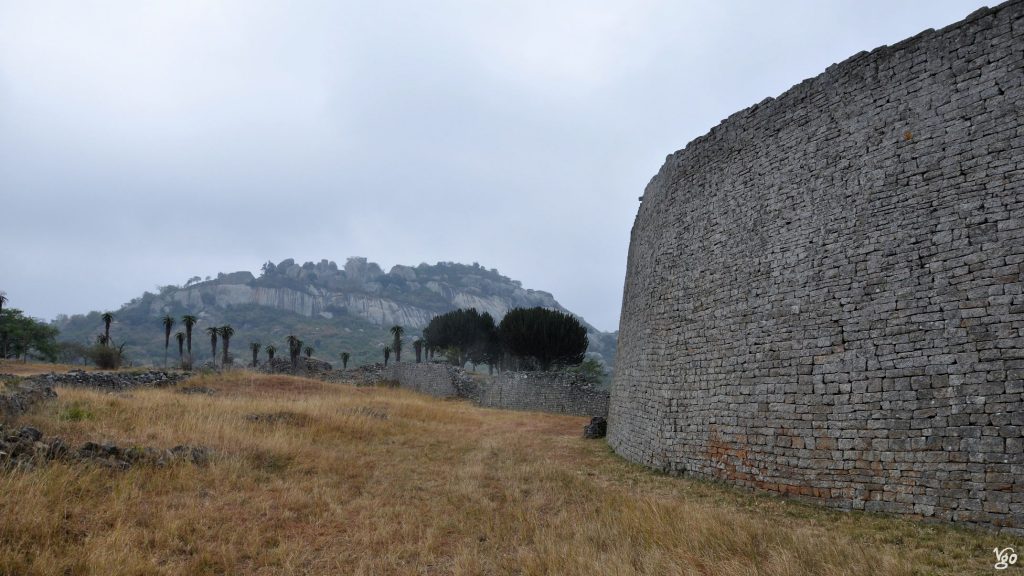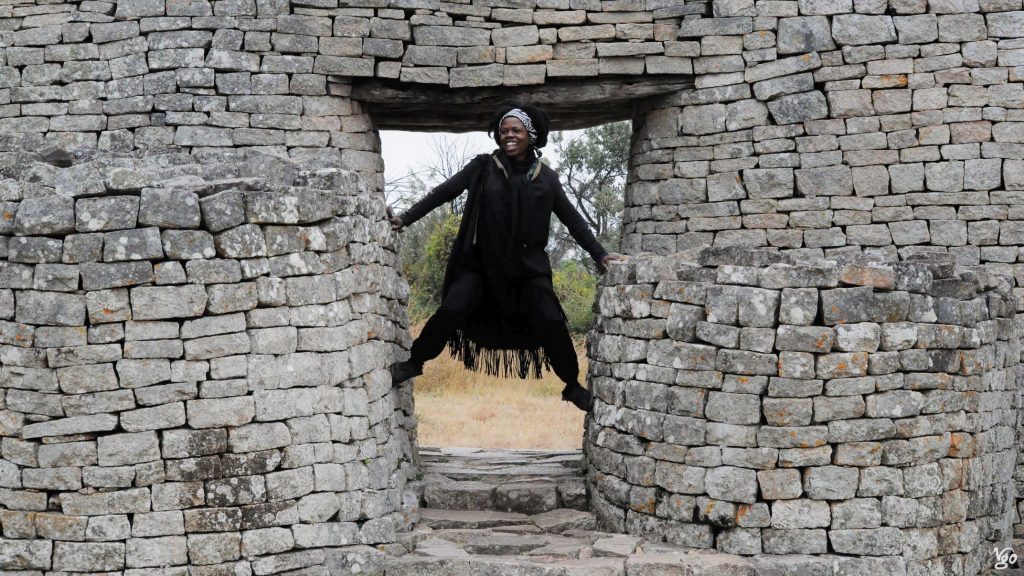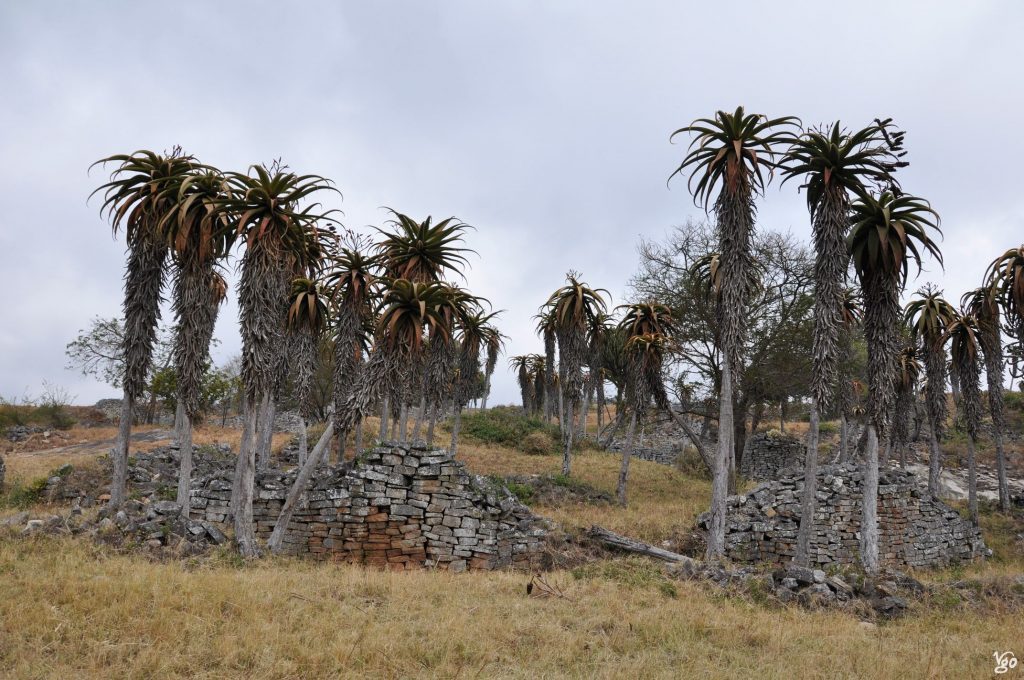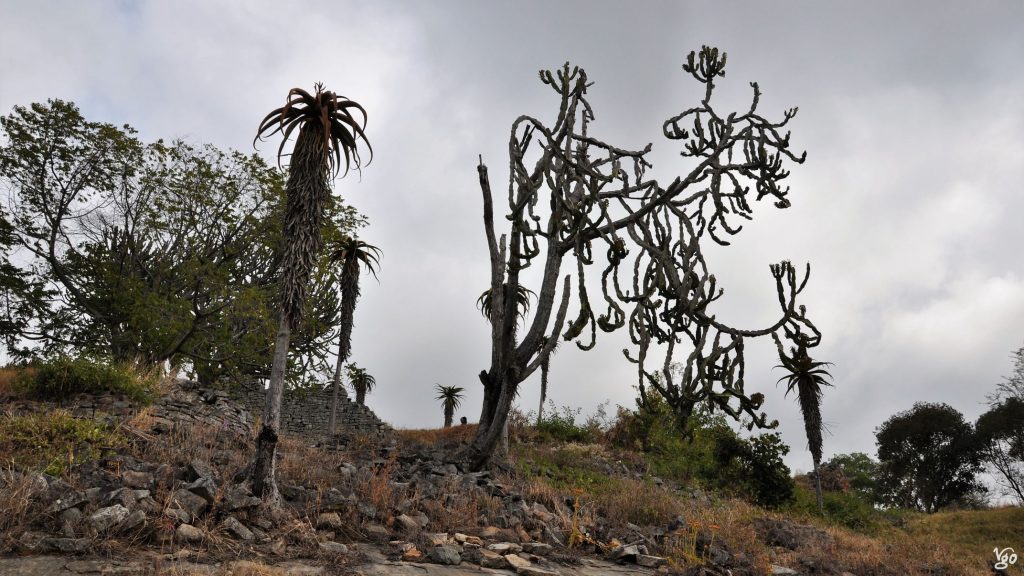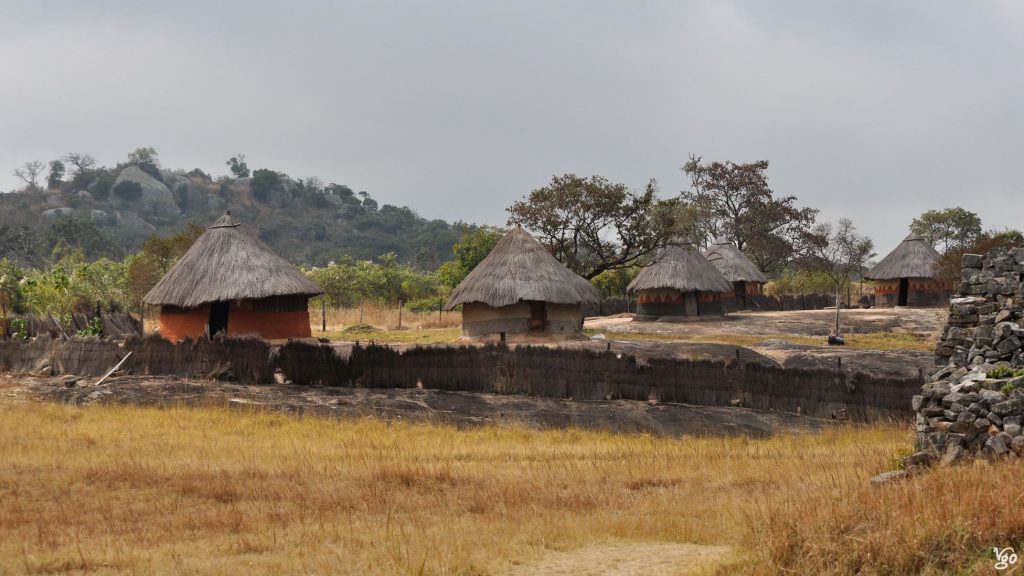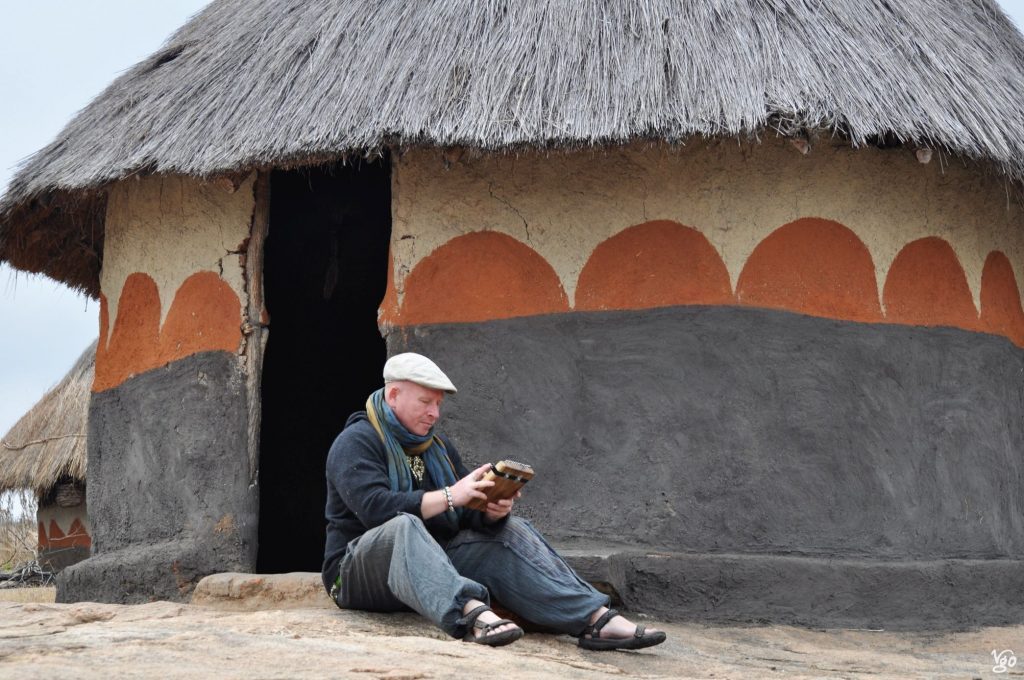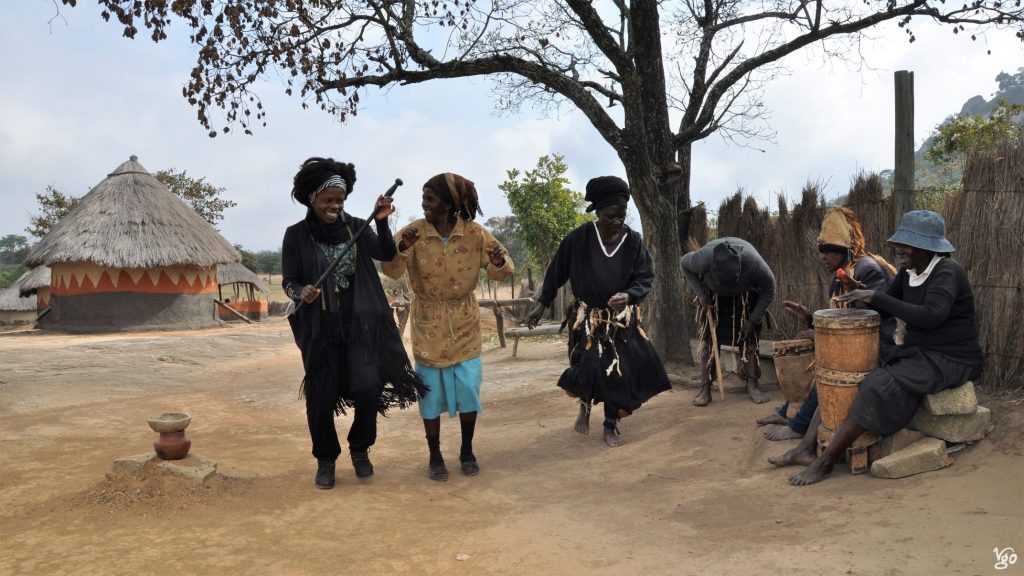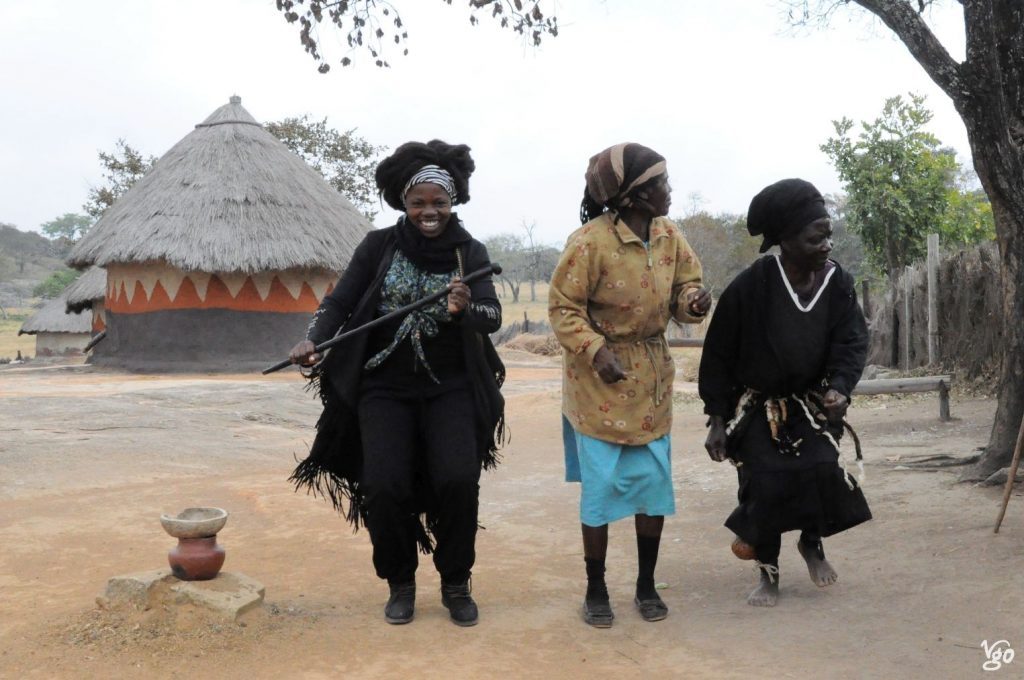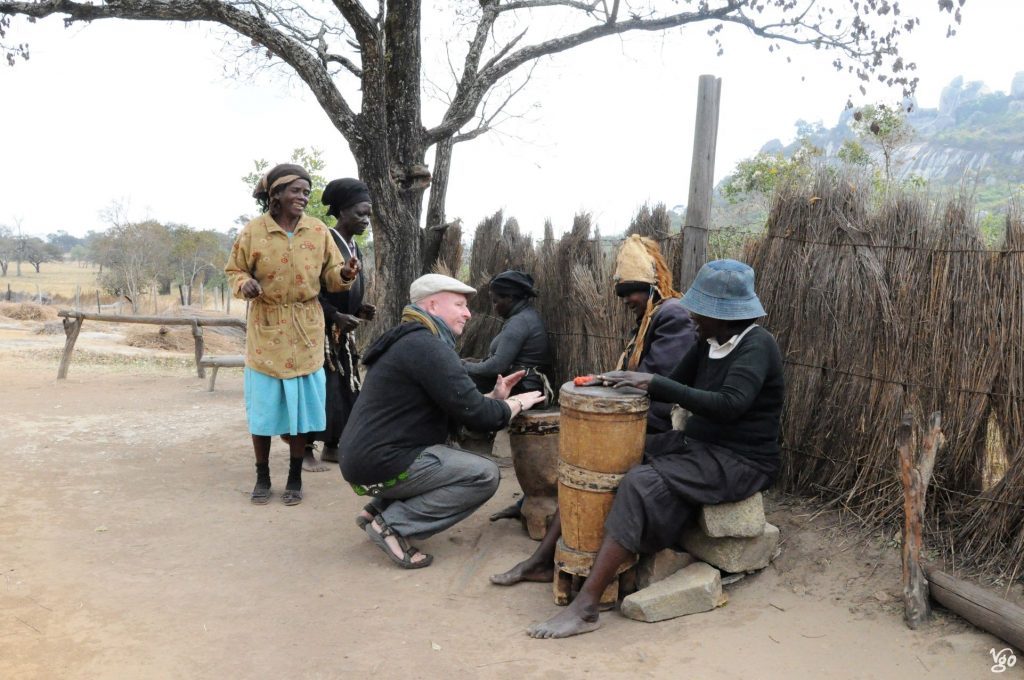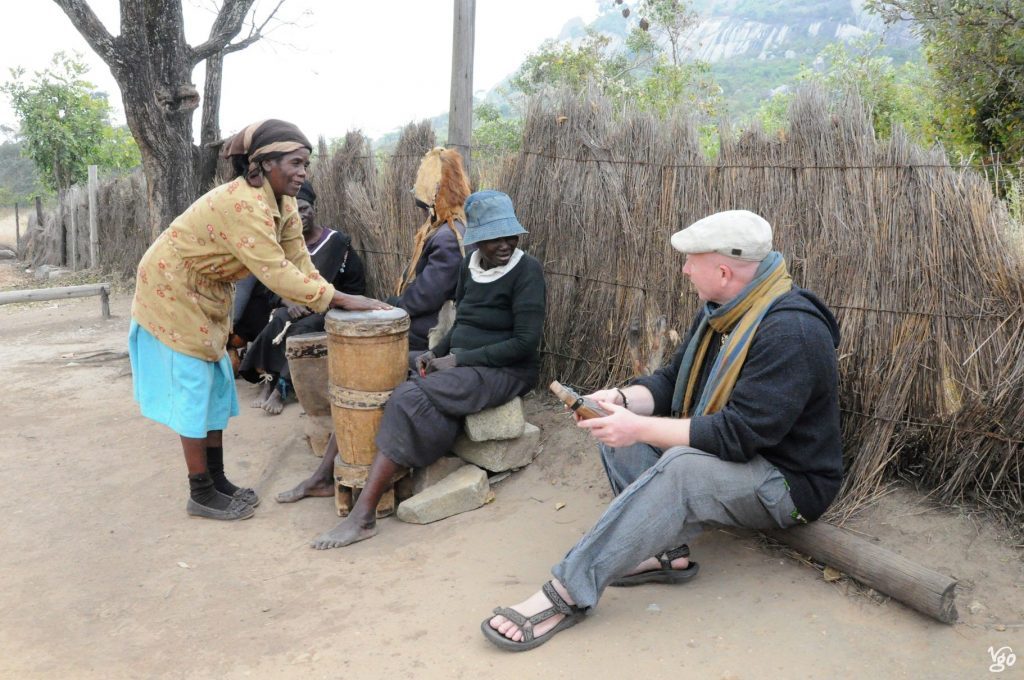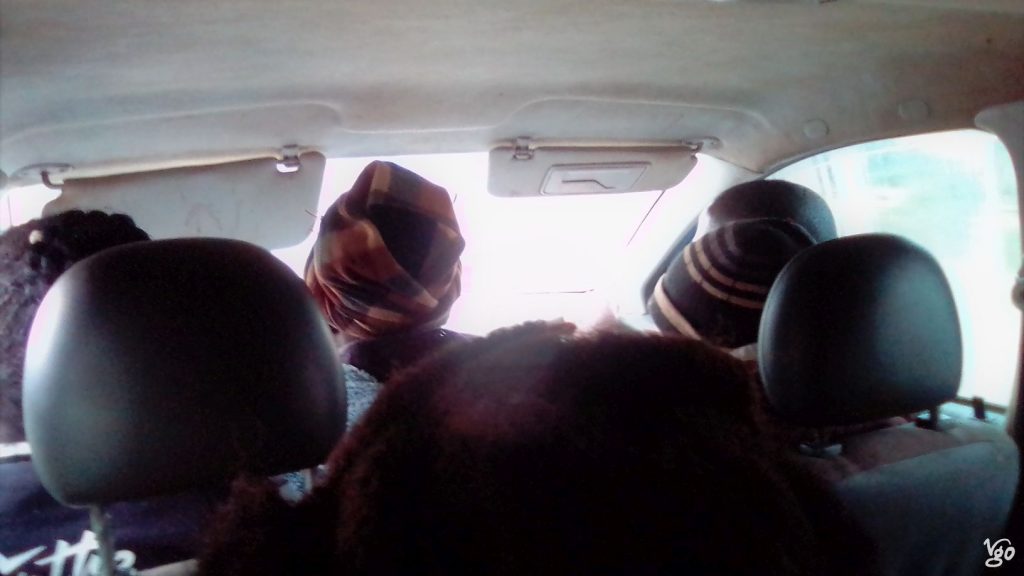 In a local taxi wth 8 people, 4 in the front, 4 in the back 😉
to Chimanimani
With a rented car we headed out toward the Eastern Highlands. The ride was quite scenic even before we reached the Save river. Unfortunately the car started skitting on the road near Birchenbough Bridge, and when I tried to avoid a rock on the road, the car did its extra thing and we hit a pothole. The left front tyre got badly ripped, and as I was trying to put on the spare, I noticed that our jack was dysfunctinal. Eish … However, it didn't take long until two guys stopped and insisted on changing the wheel for me.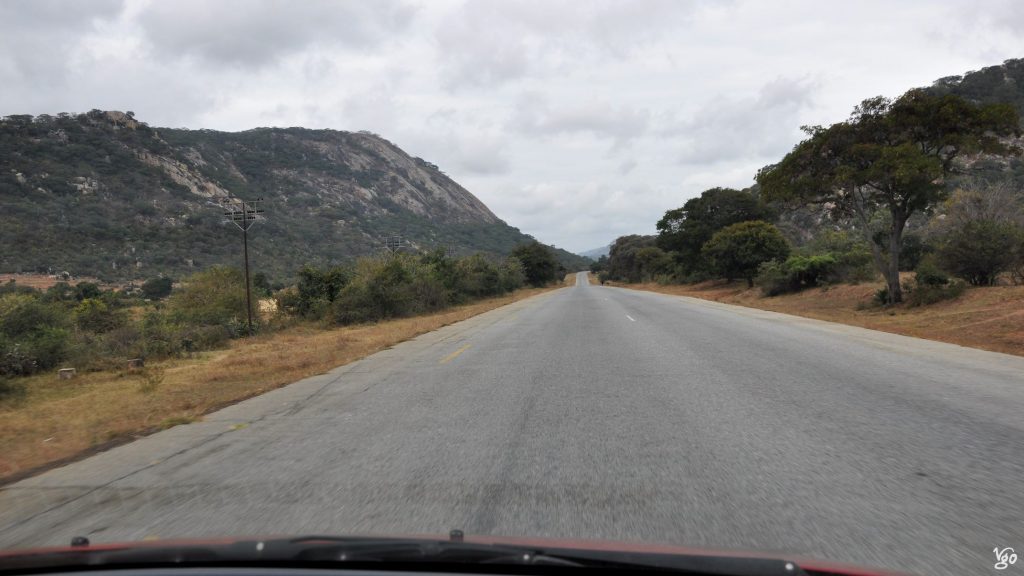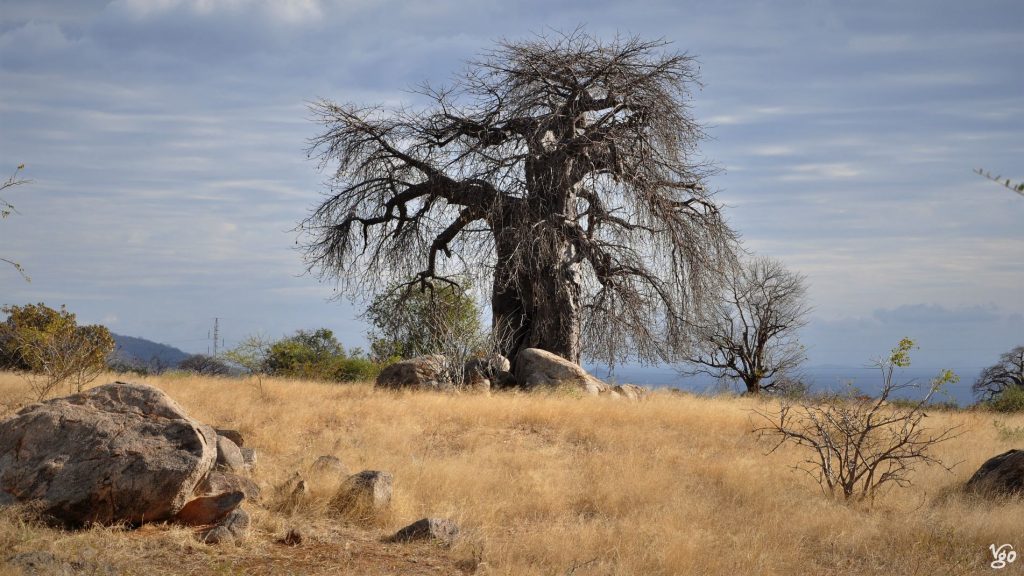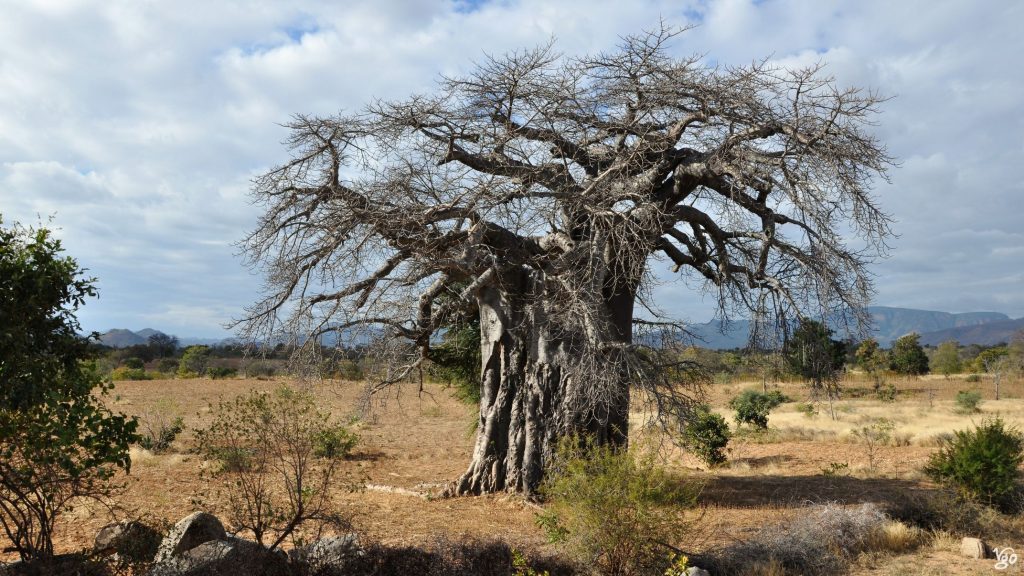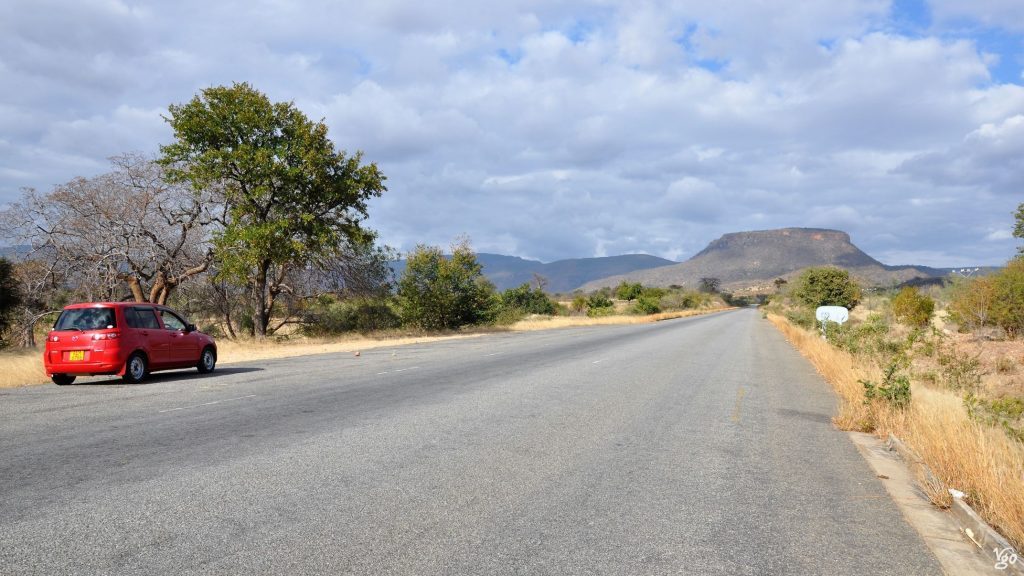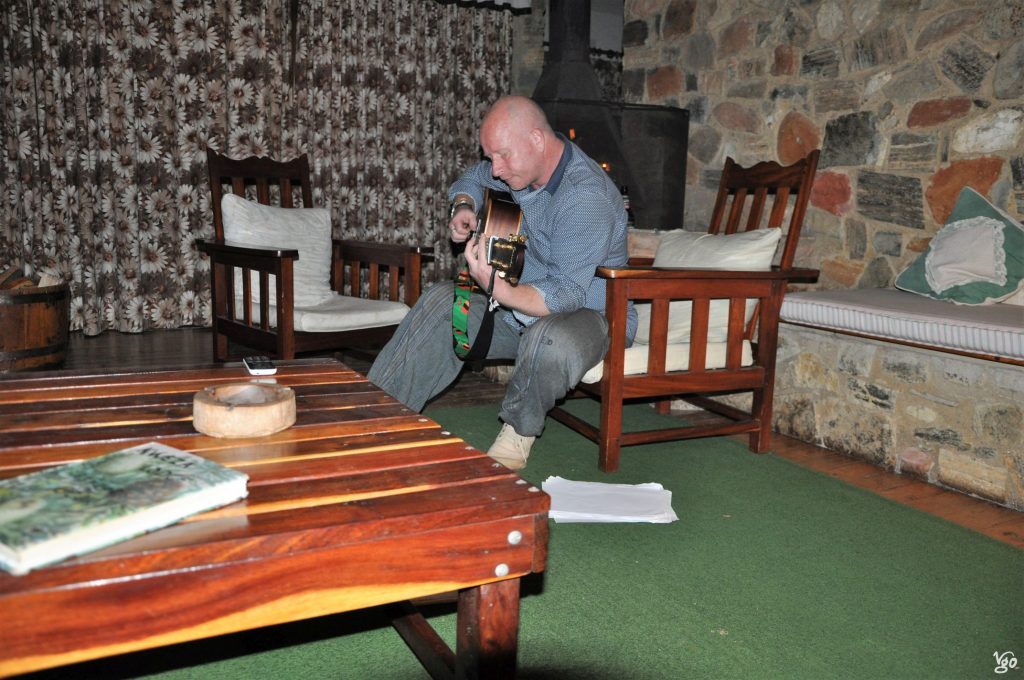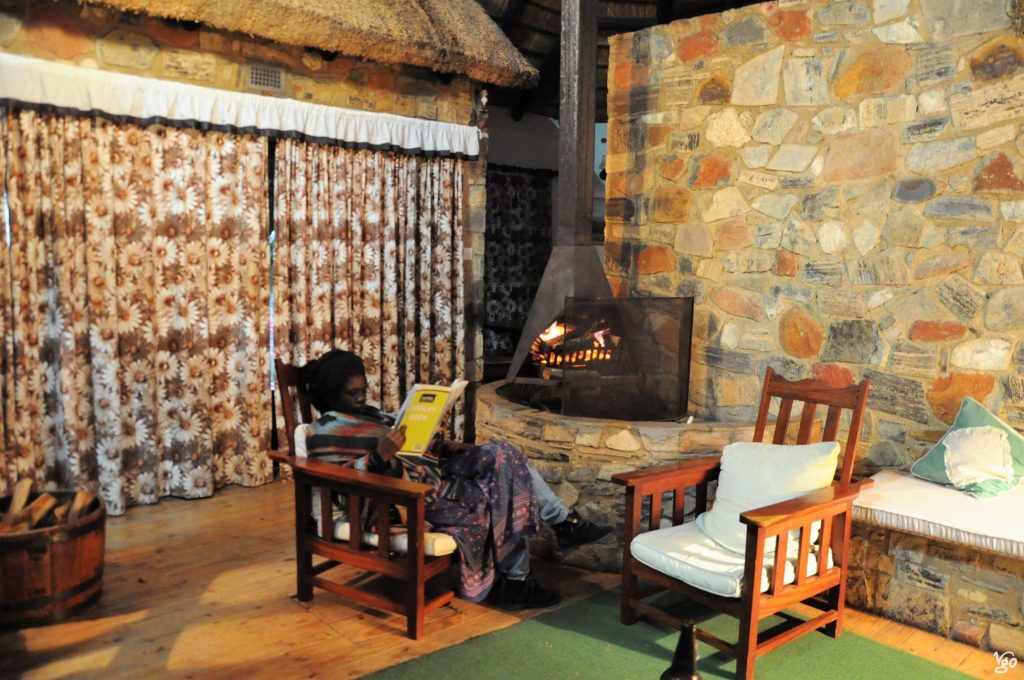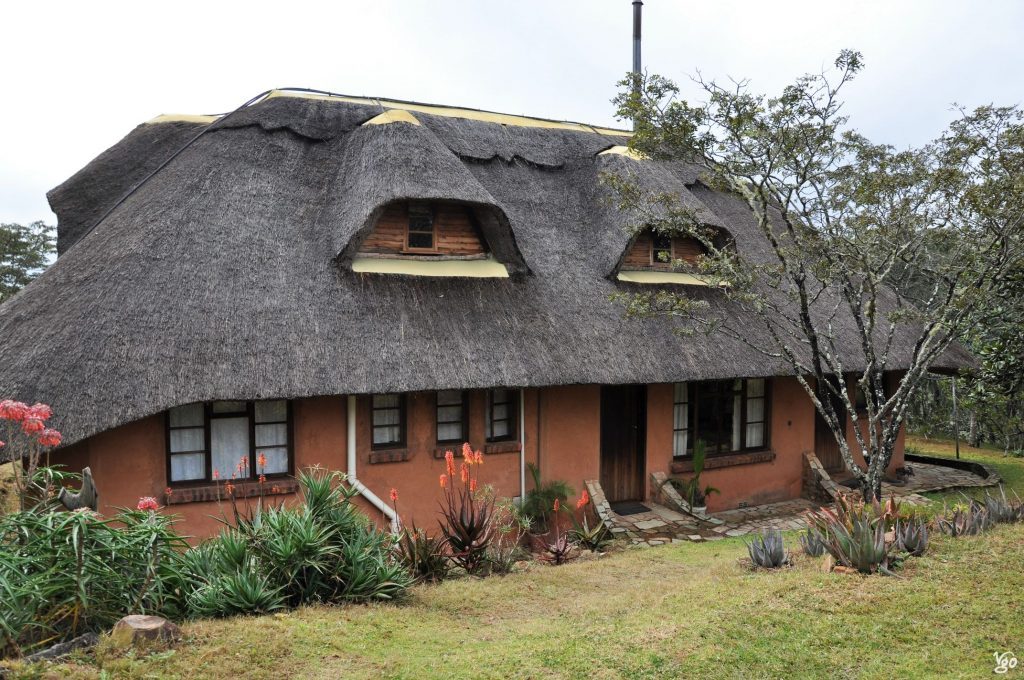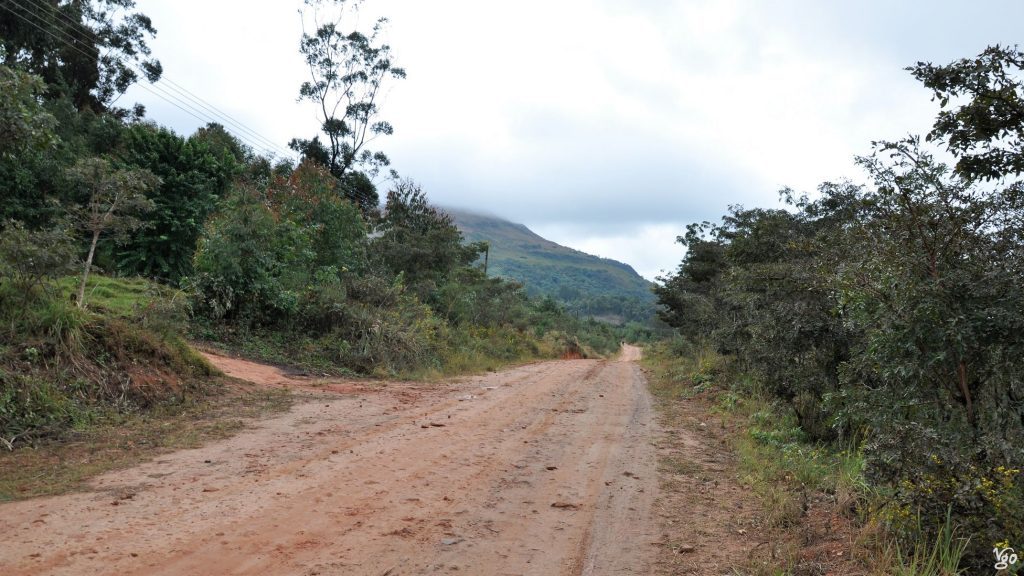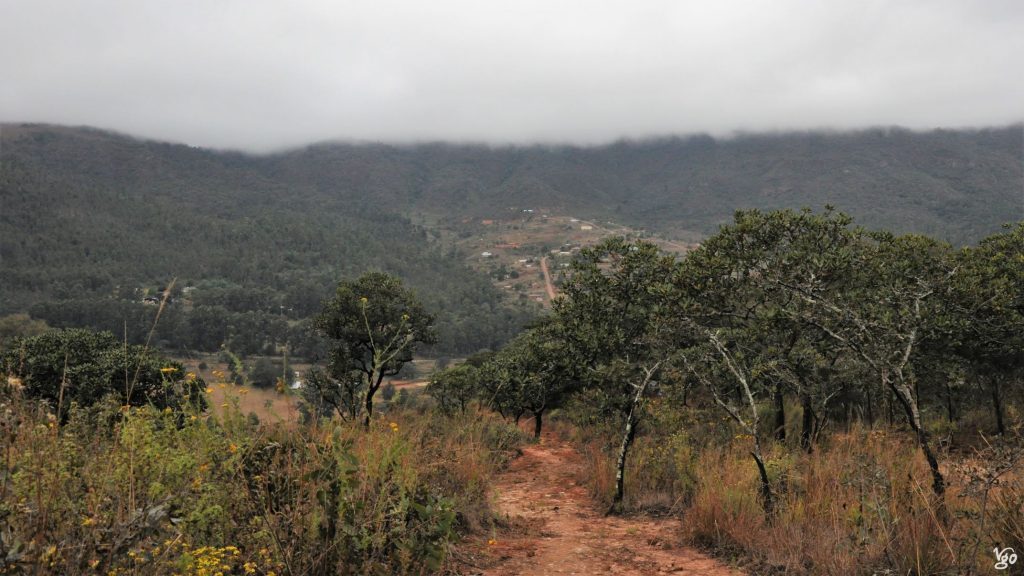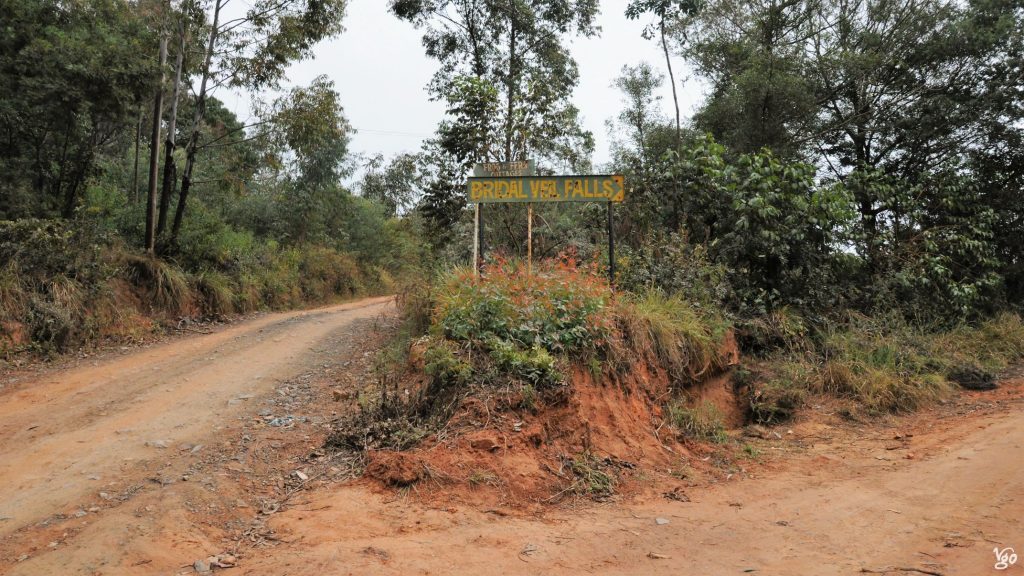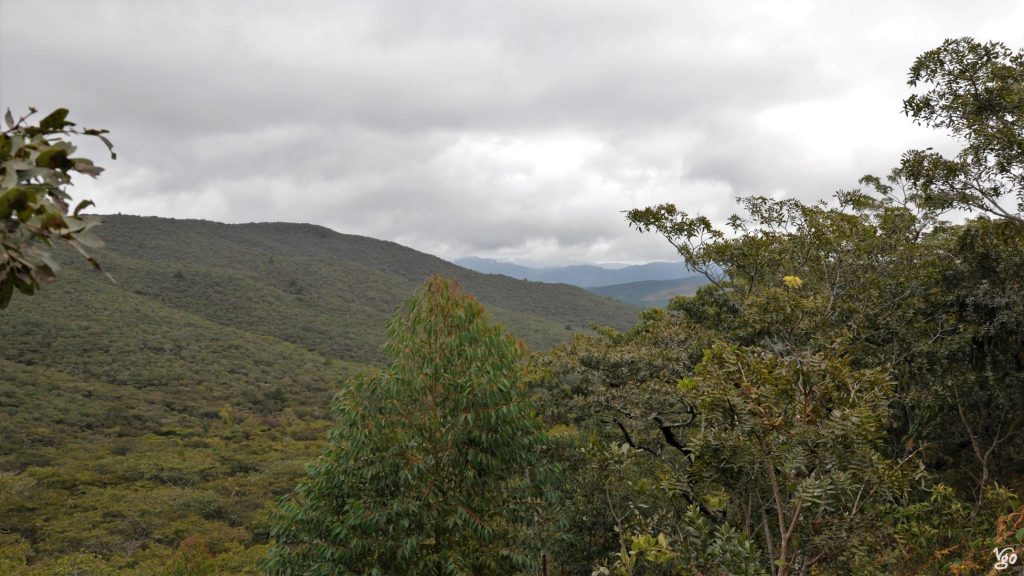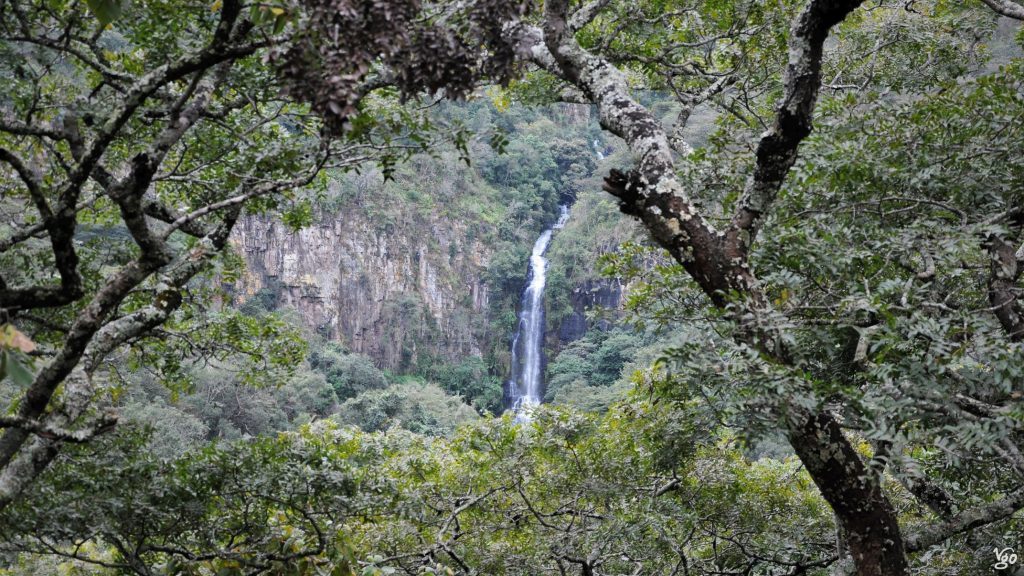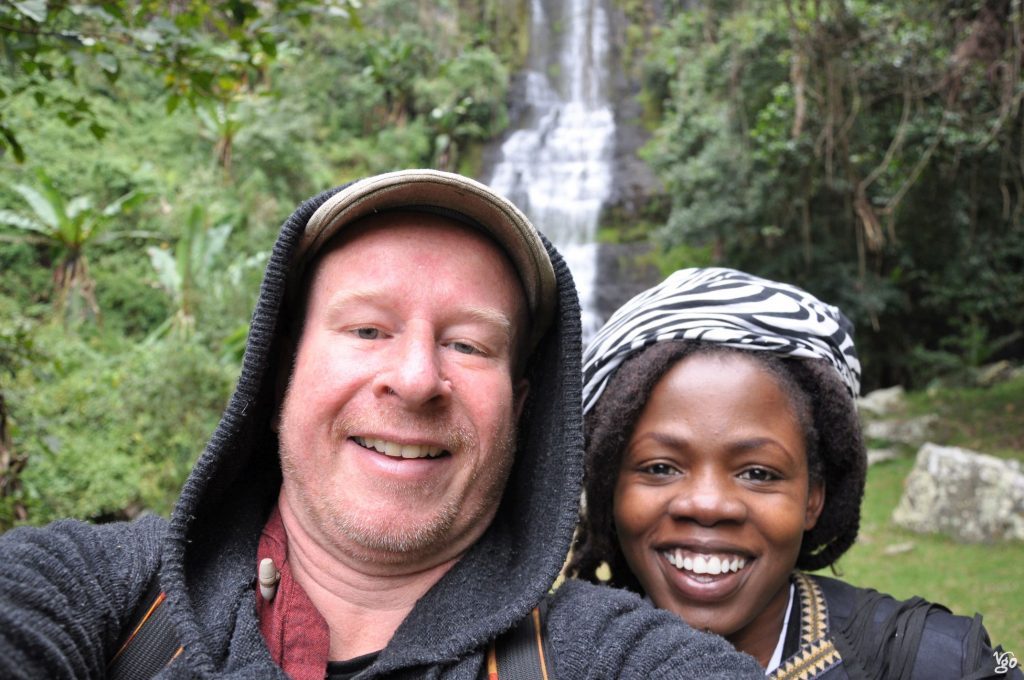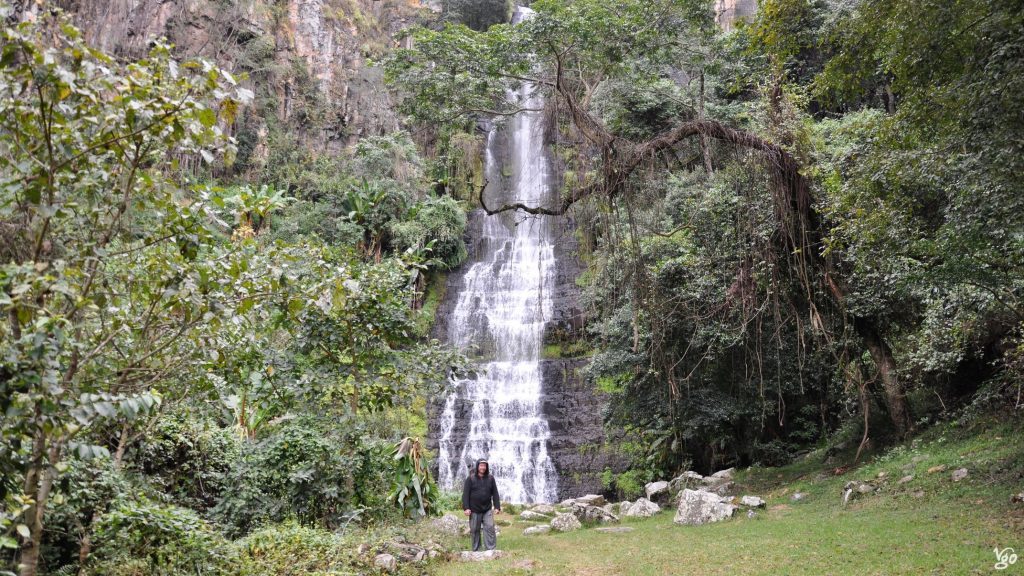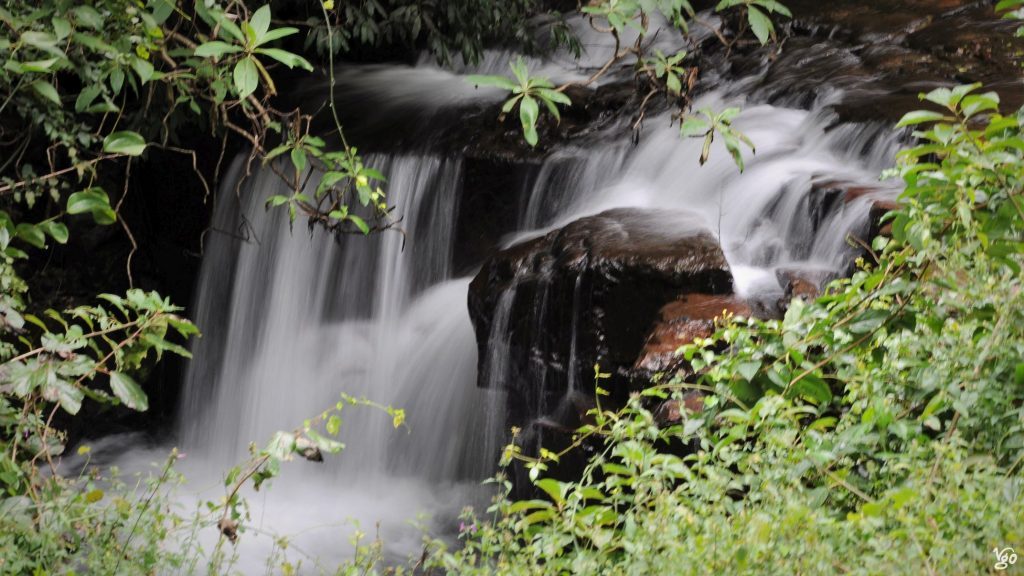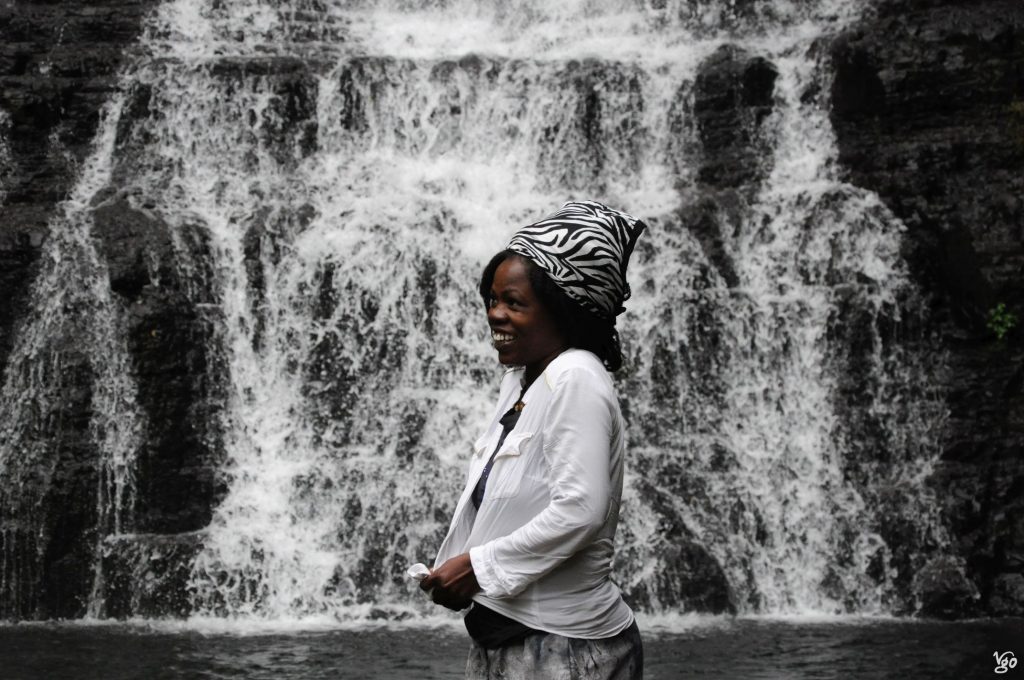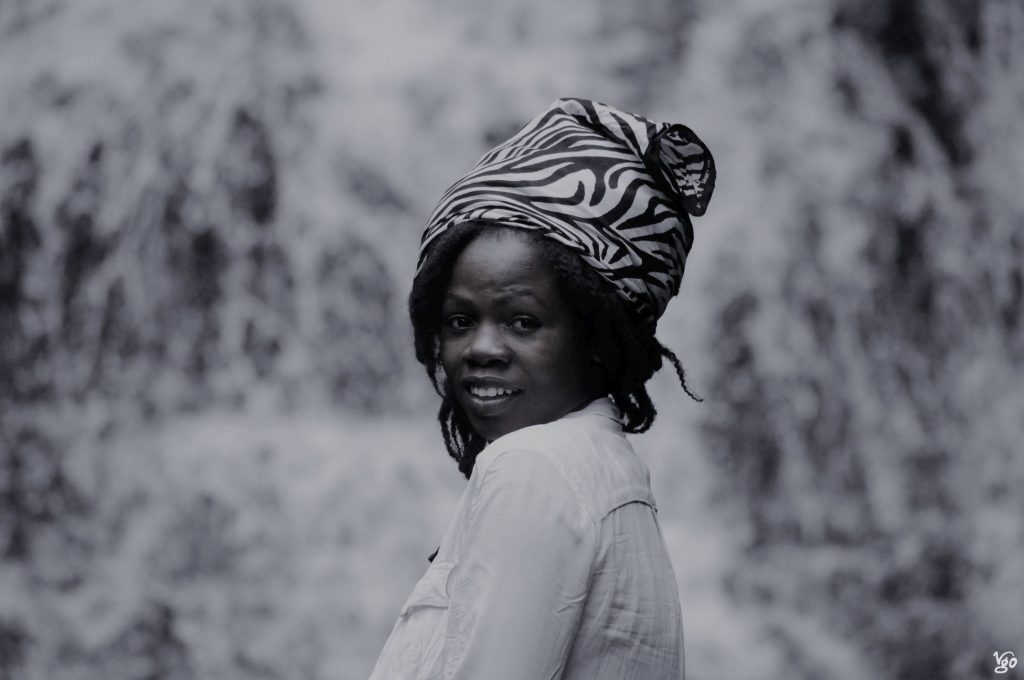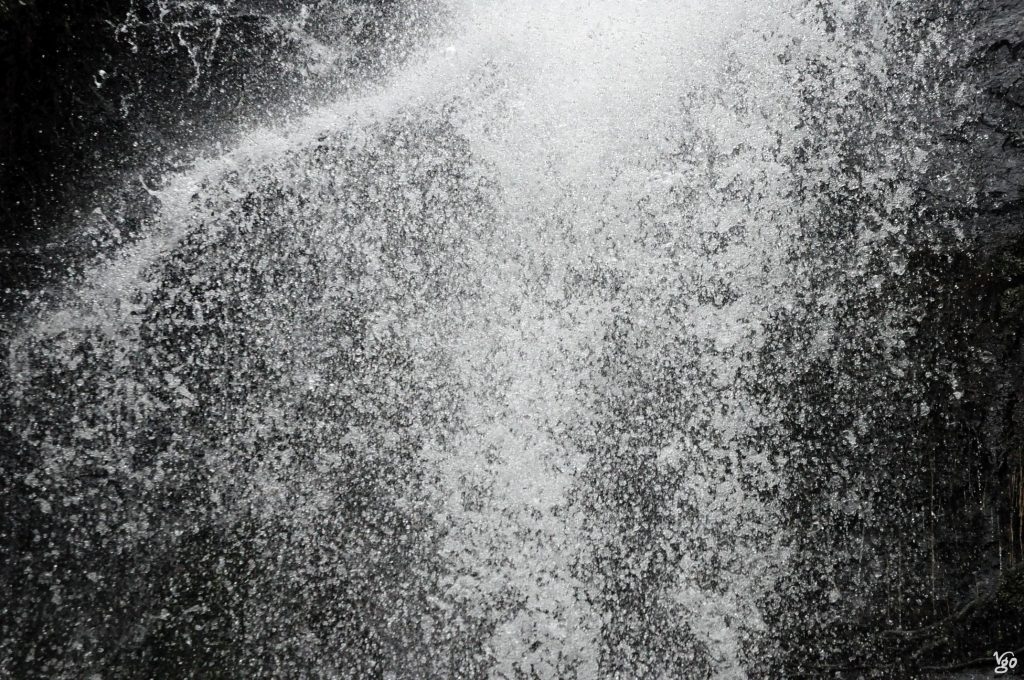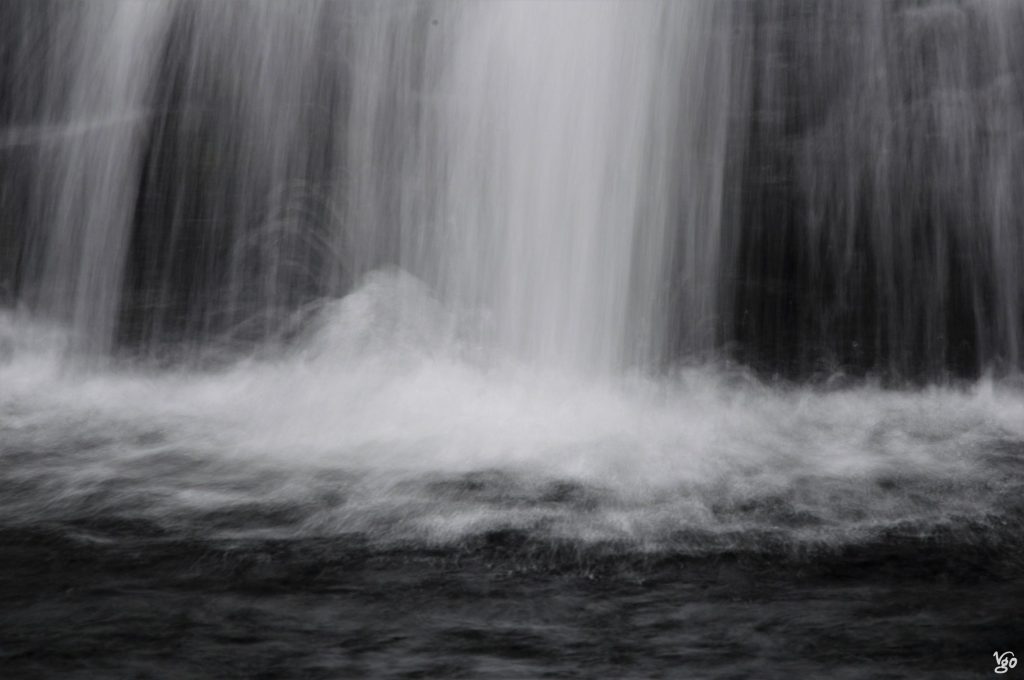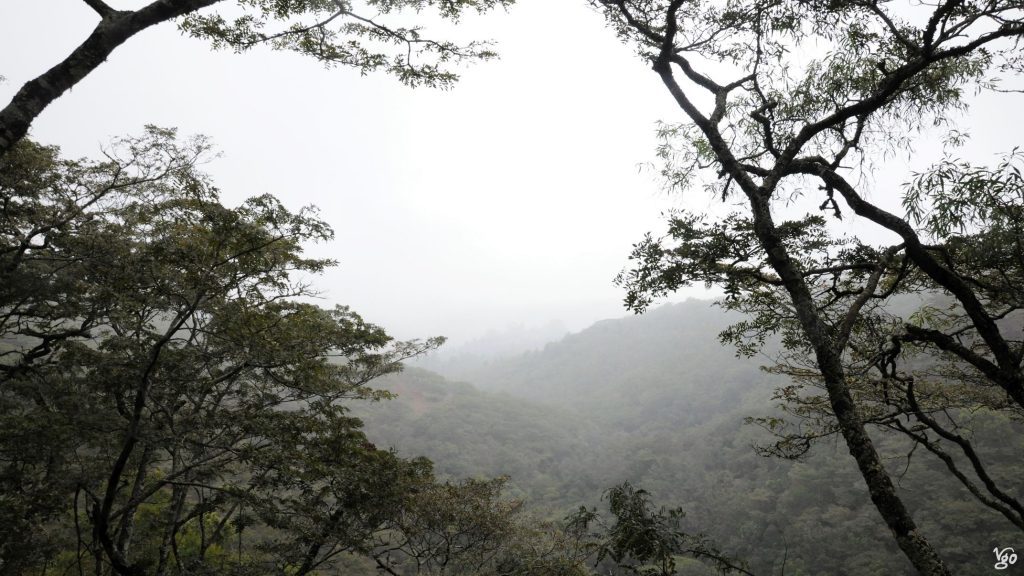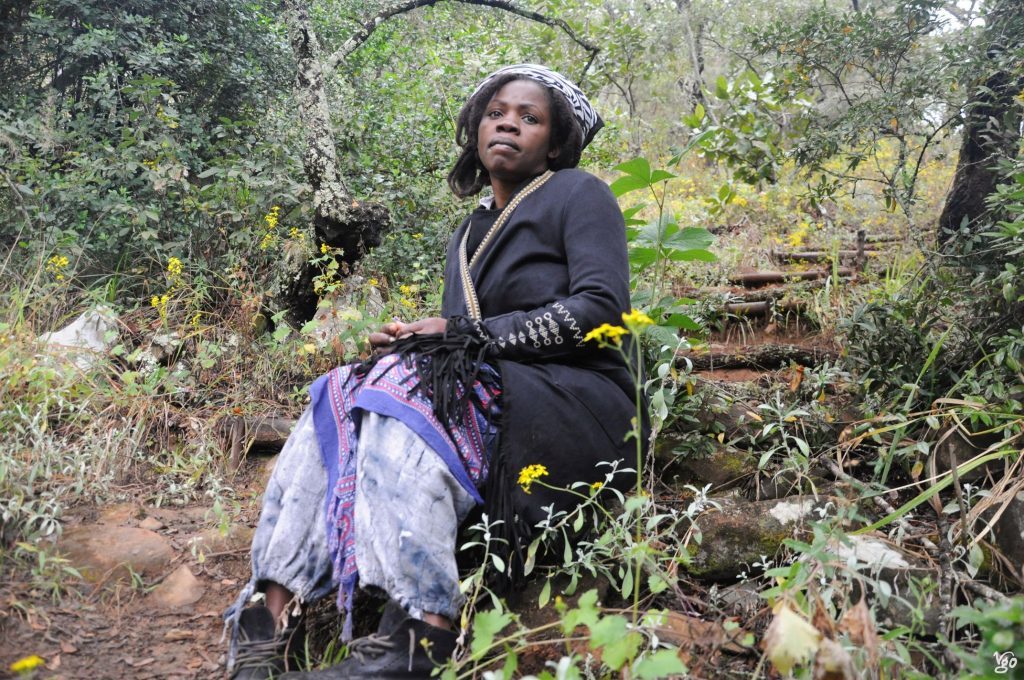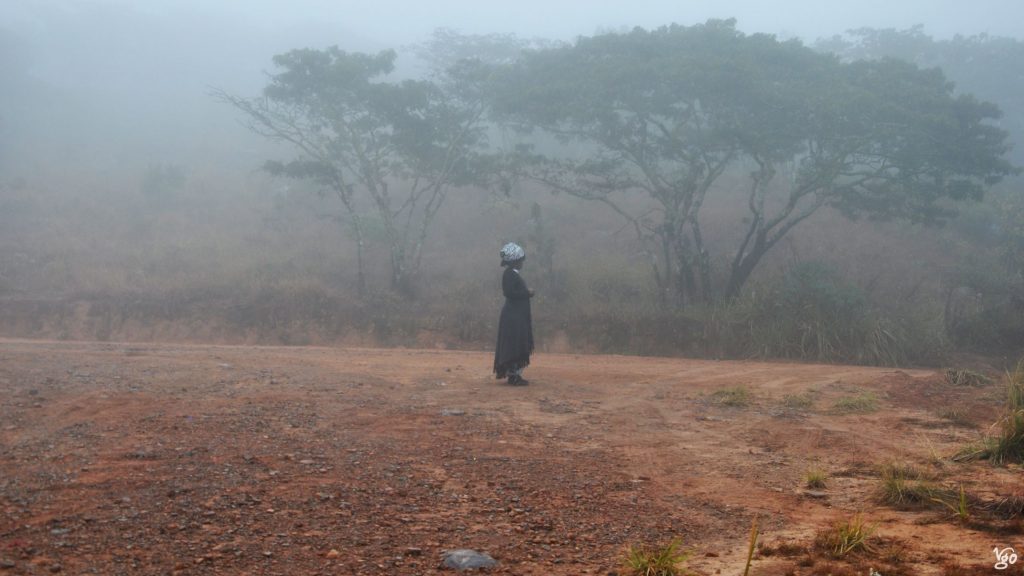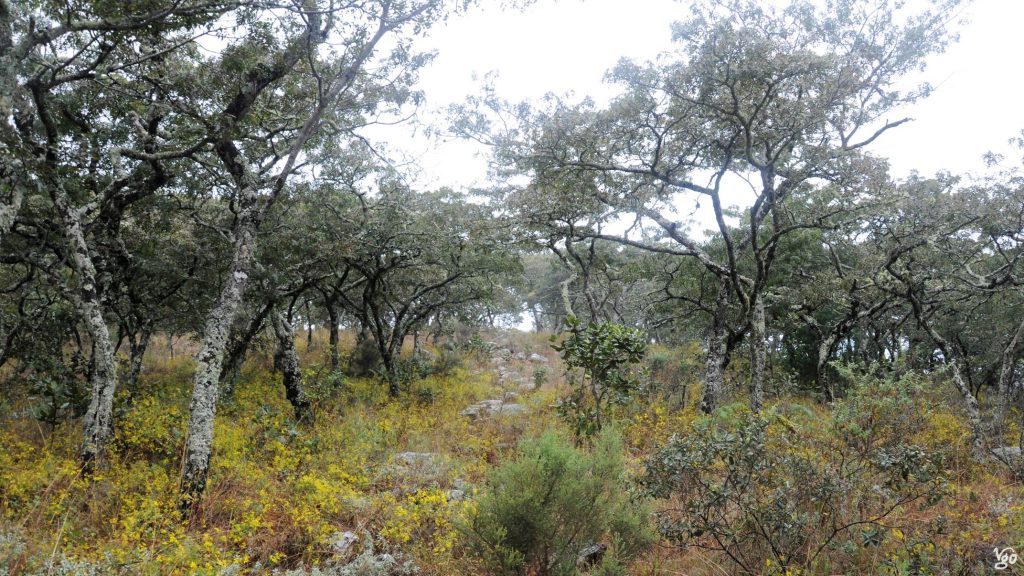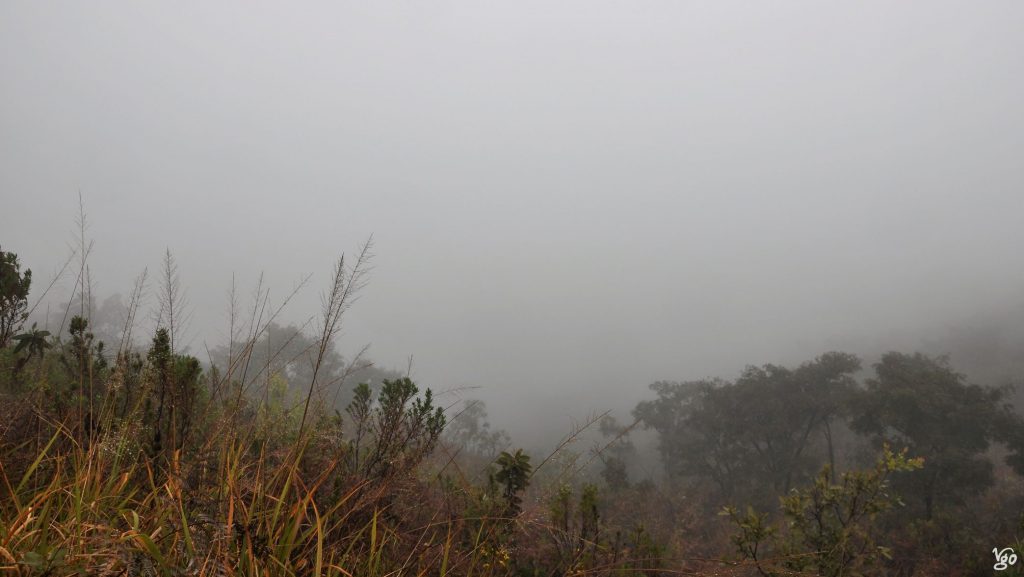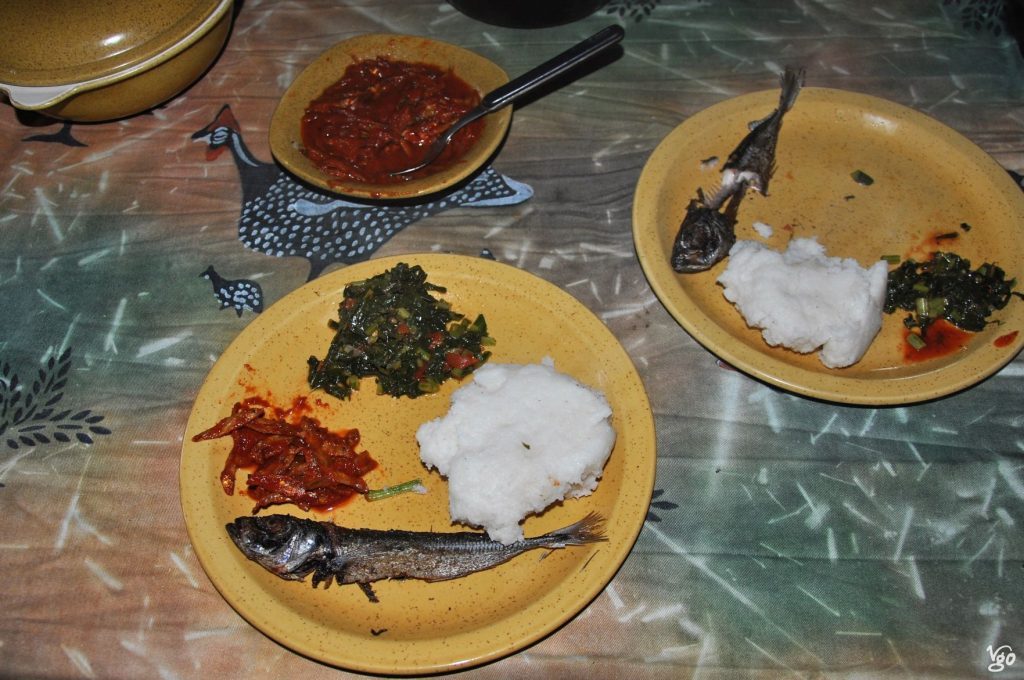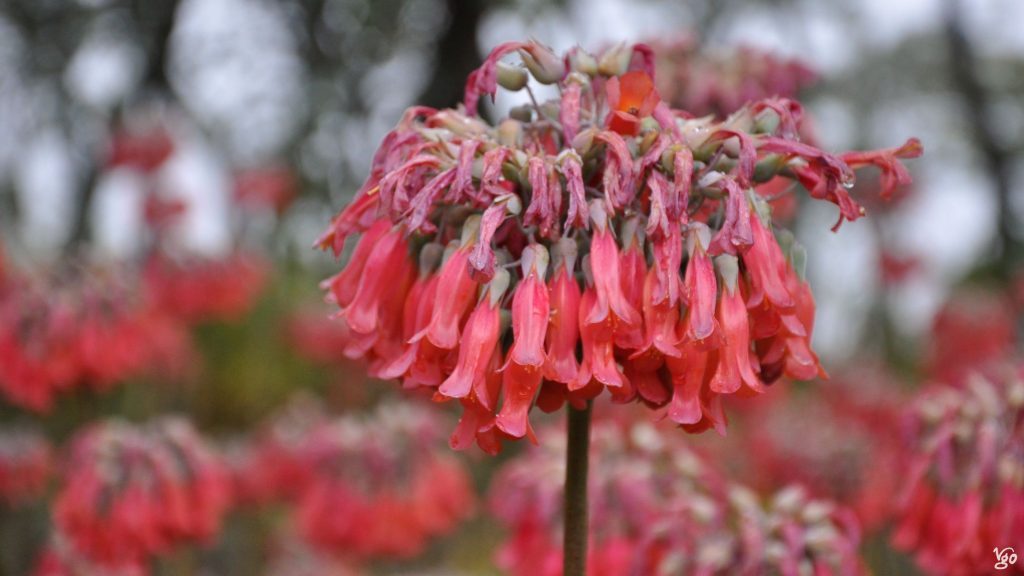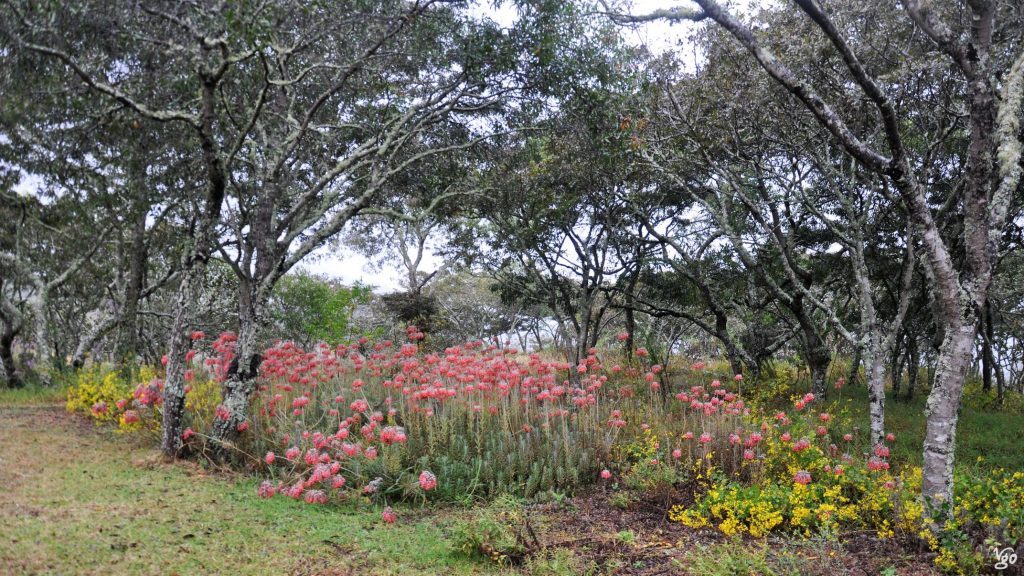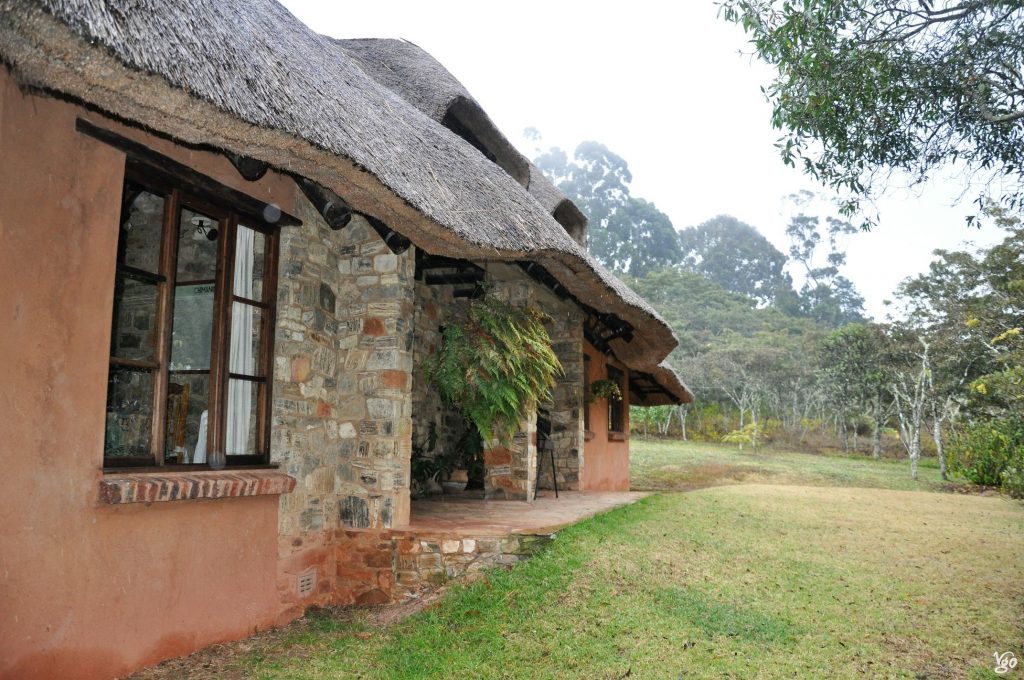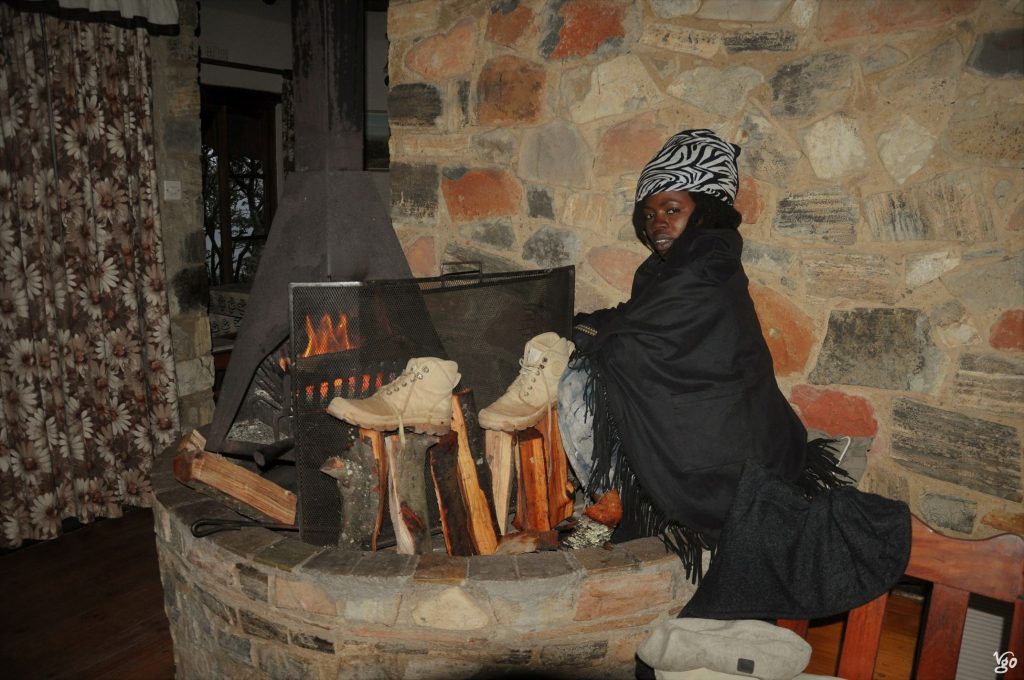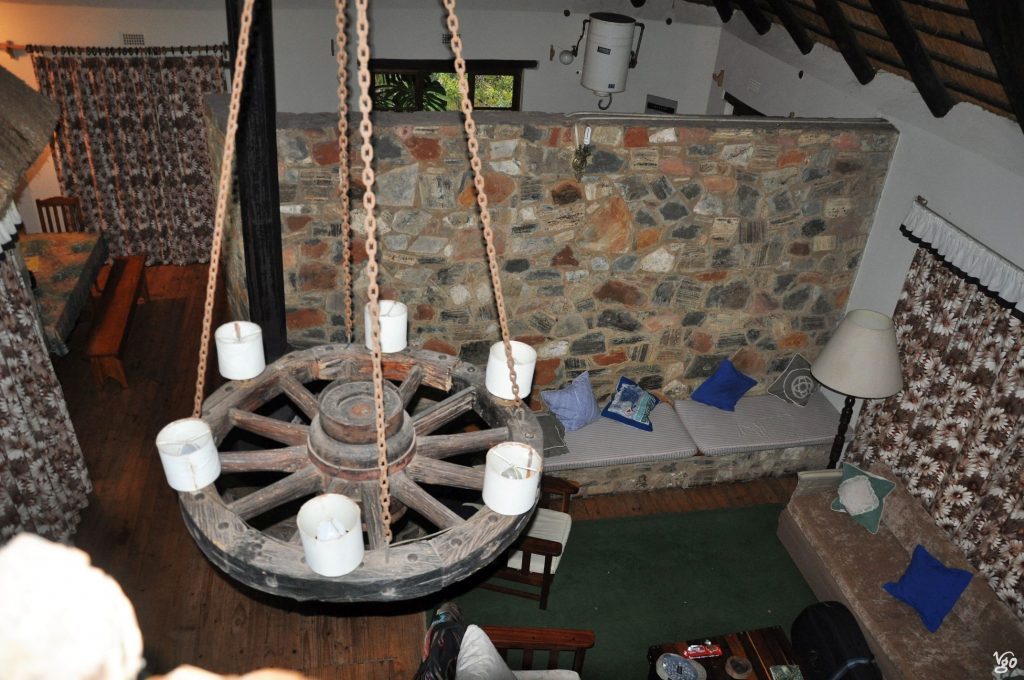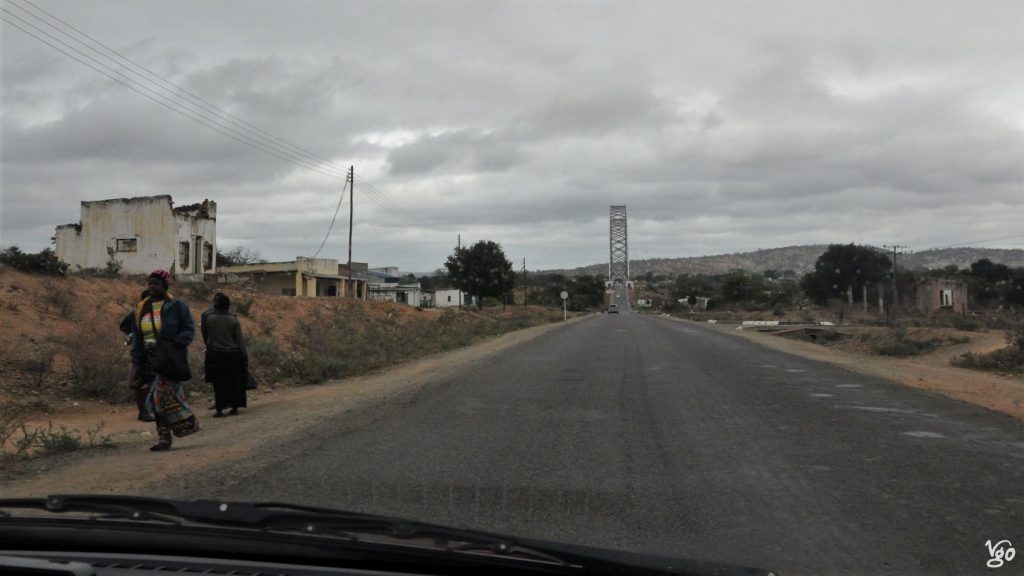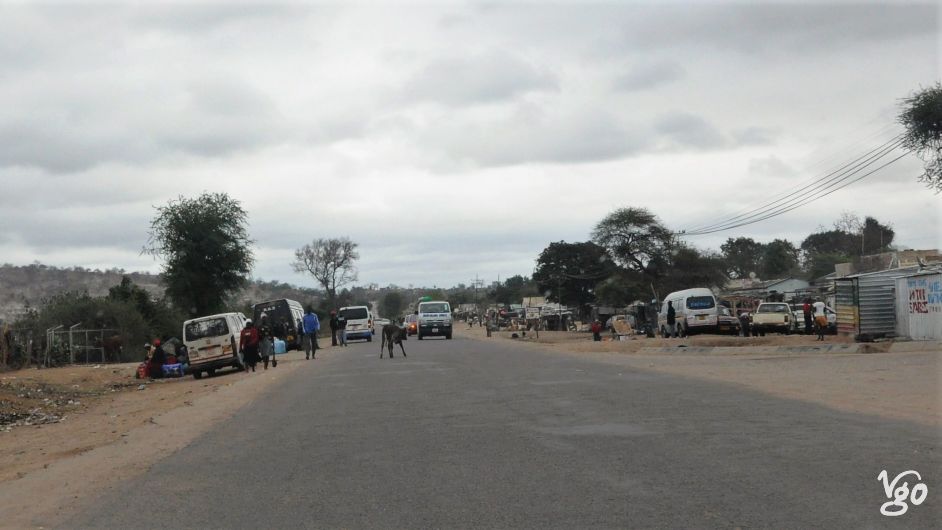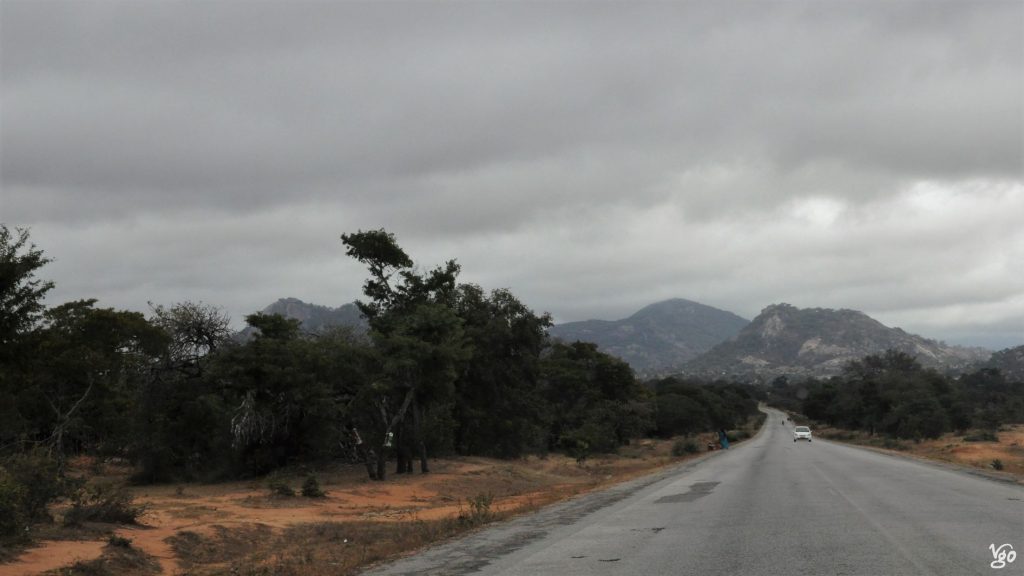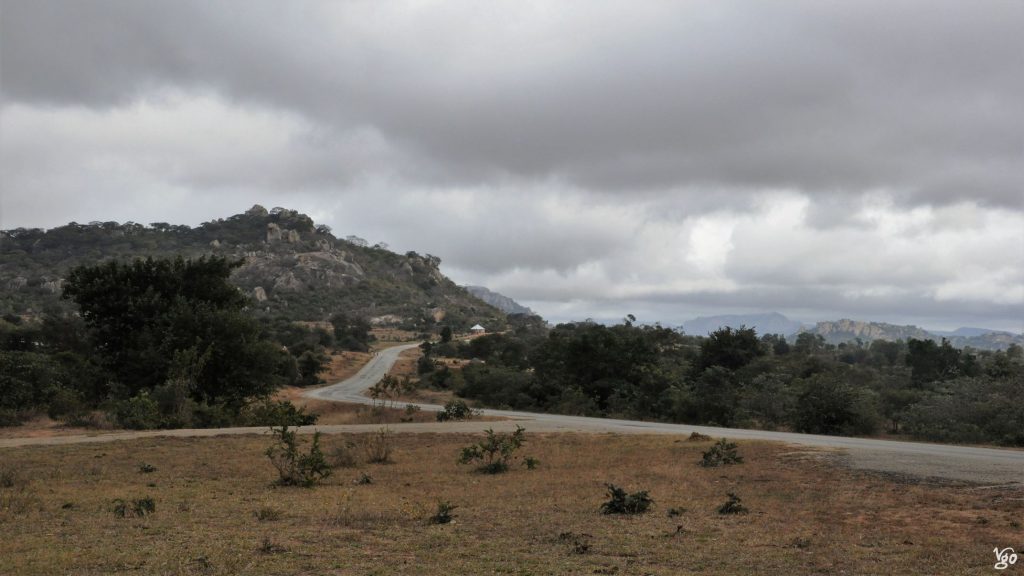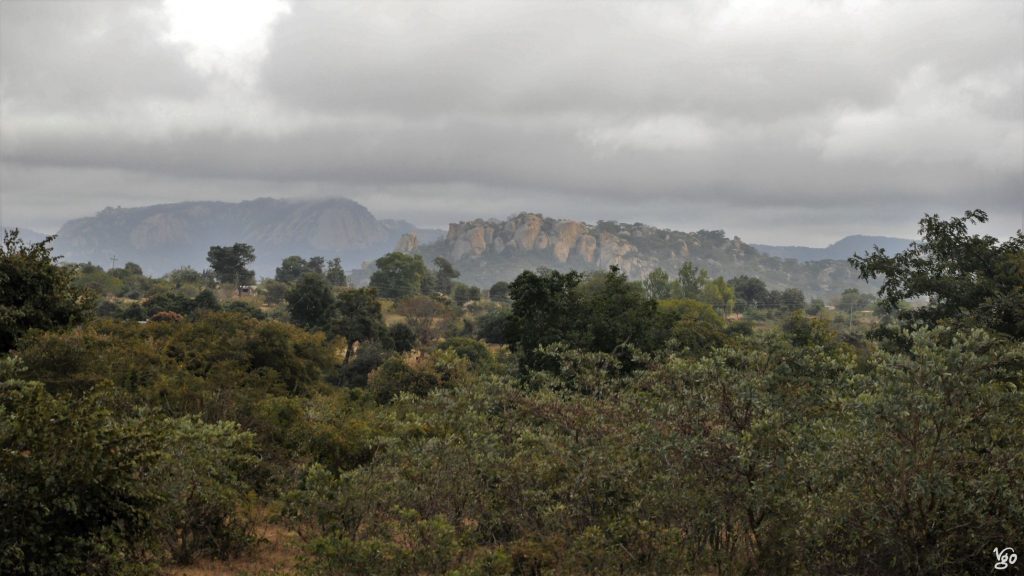 Harare