It didn't make sense to be in Dar and not to make the crossing to Zanzibar, one of my favourite places in Africa. After the intensive travelling of the last few weeks, I felt like actually going on holidays. This time round, I arrived late at the ferry and was told "no more economy tickets" ($30), only V.I.P. ($50). I said I don't believe it (rumours have it they try to sell V.I.P. tickets to foreigners), and stubborn as I can be I kept waiting by the counter. After some 20 minutes the lady offered me business class, and I agreed to pay the slightly more expensive $35 for the crossing. Once there, I ran into a taxi driver I knew, and Idri recognized me immediately. He proved to be very helpful. I hadn't booked anything, which can be a bit tricky in high season, but my familiar Rumaisa hotel proved to be a good choice again. I got a discount (despite high season), and even my old room. Later that night, Adam, the barkeeper of the Livingstone, would come to me immediately, saying "Welcome back"… It's amazing, I'm travelling now as if Africa were my backyard.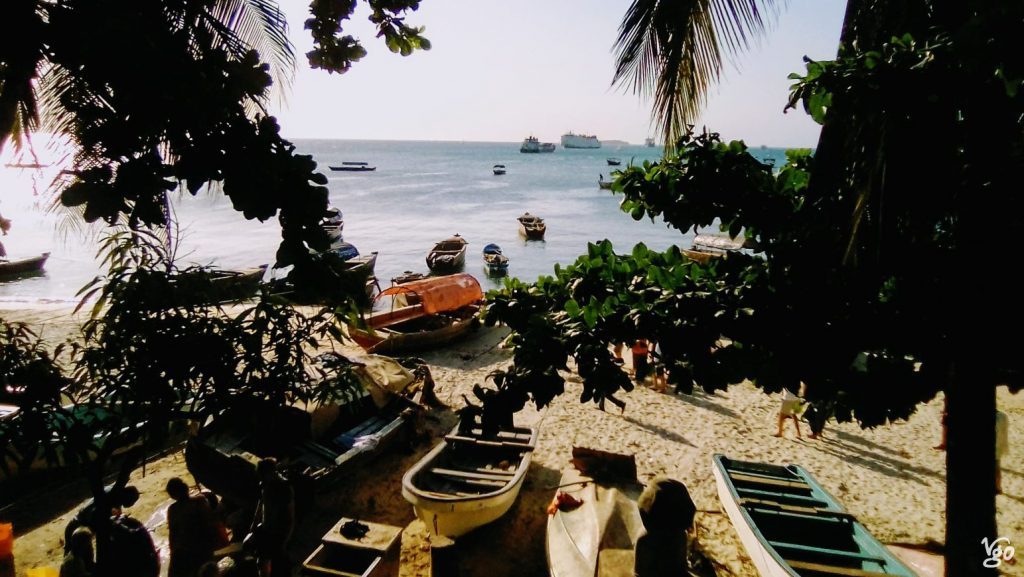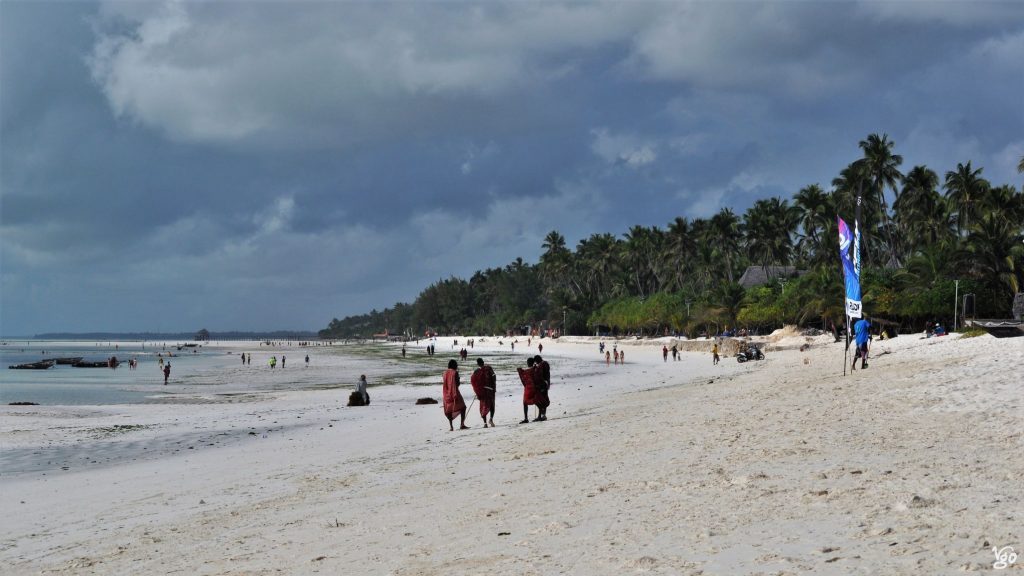 Apart from the fact that I like being in Zanzibar (and who wouldn't?), I also wanted to meet Elizabeth and her boy, Emanuel. We had met during Sauti za Busara, when she was still sporting a big belly. Since the father of the boy, a Norwegian, had fucked off, leaving her alone with the kid, she now has to manage life as a single mom. Back in February I got to know some of her friends and family, and when the baby was there she even asked me to come up with a name. I felt it was too much responsibility, but after she insisted I offered her a few, amongst them Emanuel, because that's the name of a Rwandan friend of mine, and Elizabeth is of Rwandan origin. Now, here they are 😉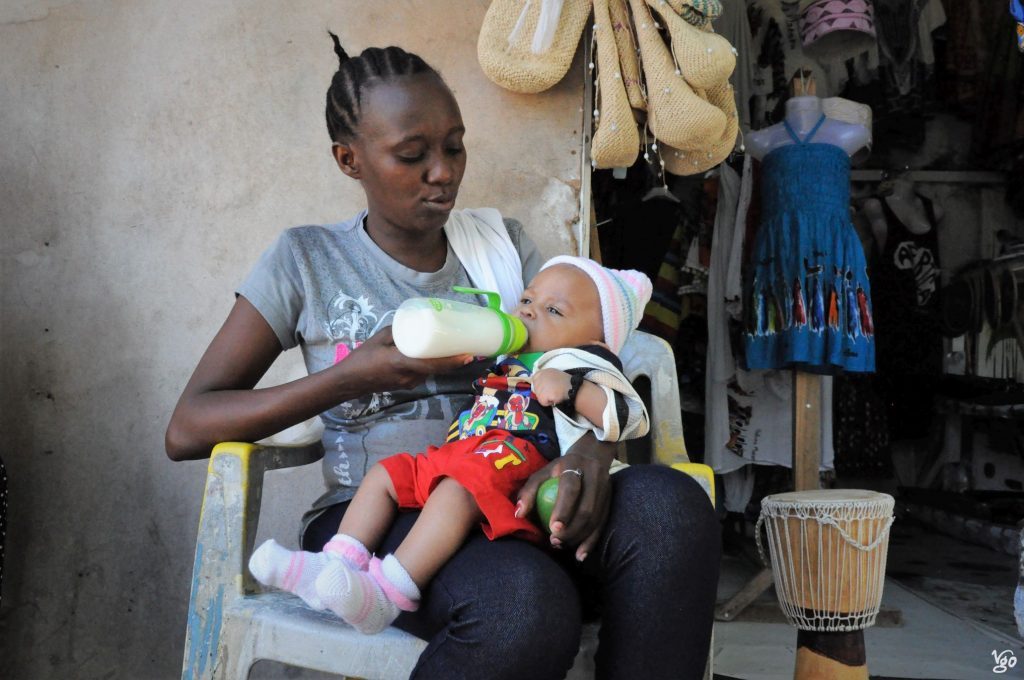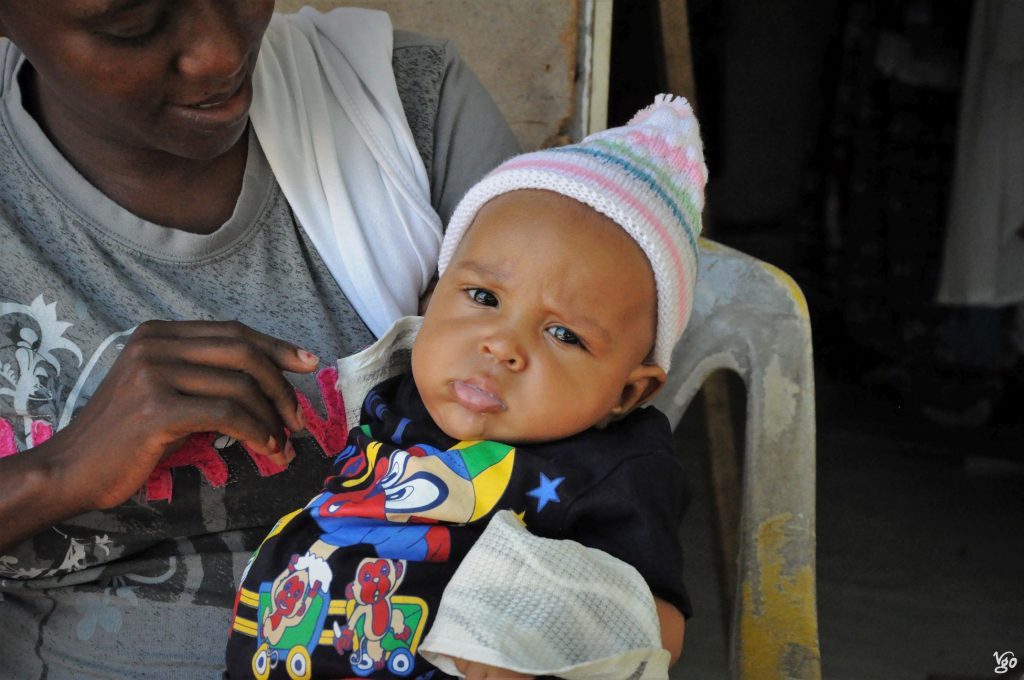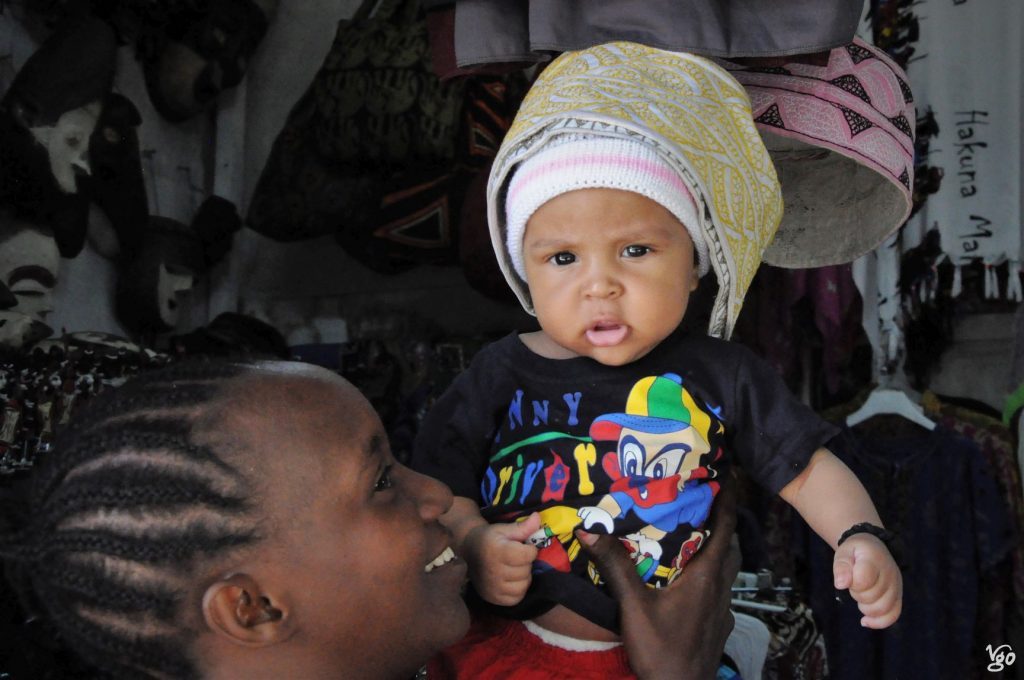 Of course I needed to go to the beach, and Idri took me there, filling me in with information on politics and daily life in Zanzibar. How I love these conversations! Since Waikiki, where I stayed the last time, was unavailable (and bloody expensive in high season), I found me a room right behind it, in Moonshine Villa. A great place to be! I met a group of three ladies from Turkey, and after I had met with Tuğçe in Jo'burg and with Erdem on the Tazara train this brought my encounter with travellers from Turkey to an absolute record. And all of them really great people!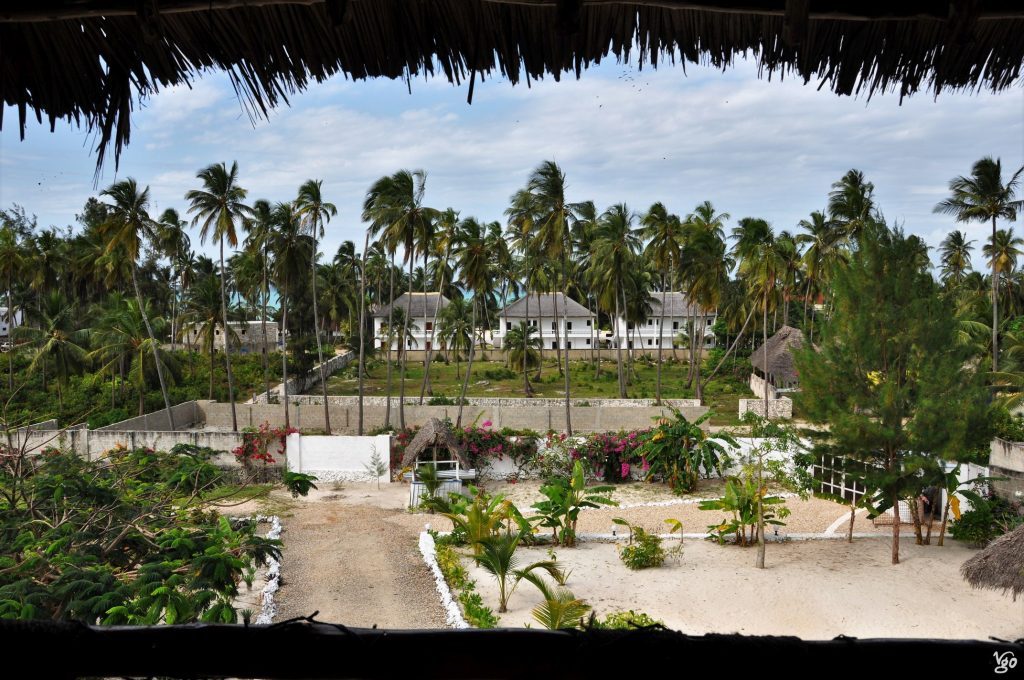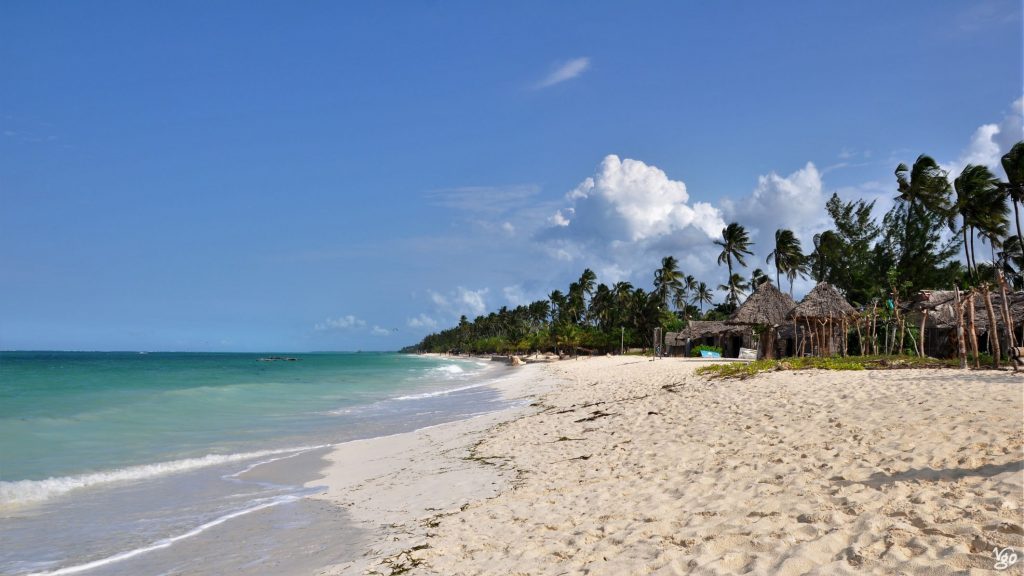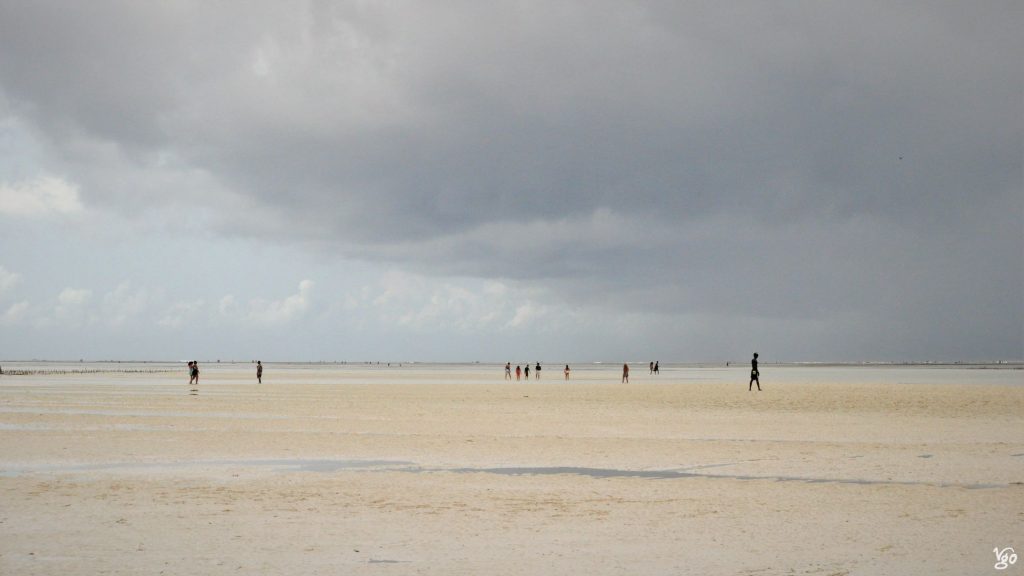 The beaches on Zanzibar are fantastic, even though for the second time out of two it was raining upon my arrival. Hakuna matata (the most overused sentence on the island ever)! I met up with some people around the Waikiki beach, and even some of tha Maasais recognized me. Eventually I managed to get some great pictures of the woen who harvest algae there. They requested money, and considering their situation there, working hard amidst the tourists walking past, I was happy to give some.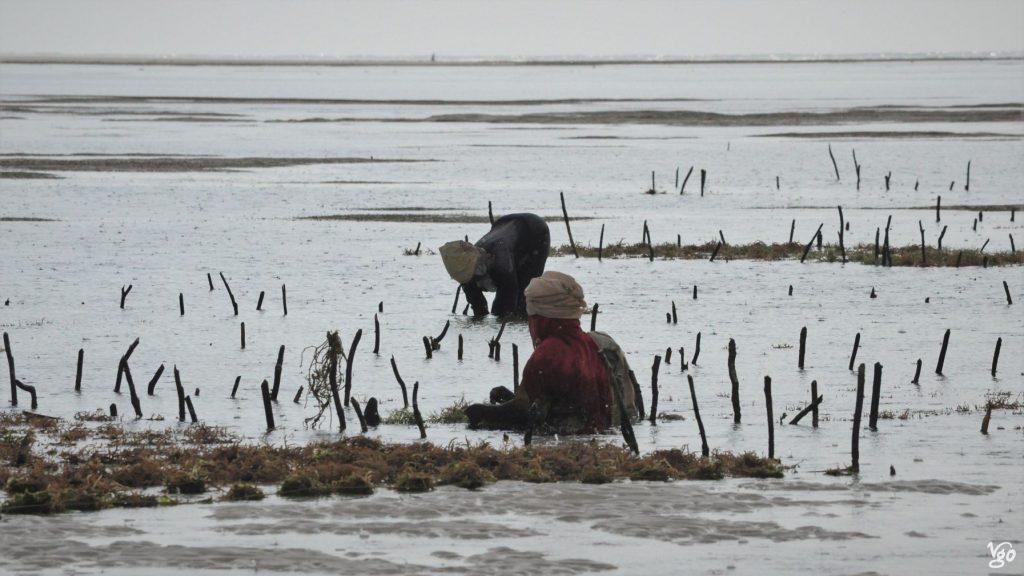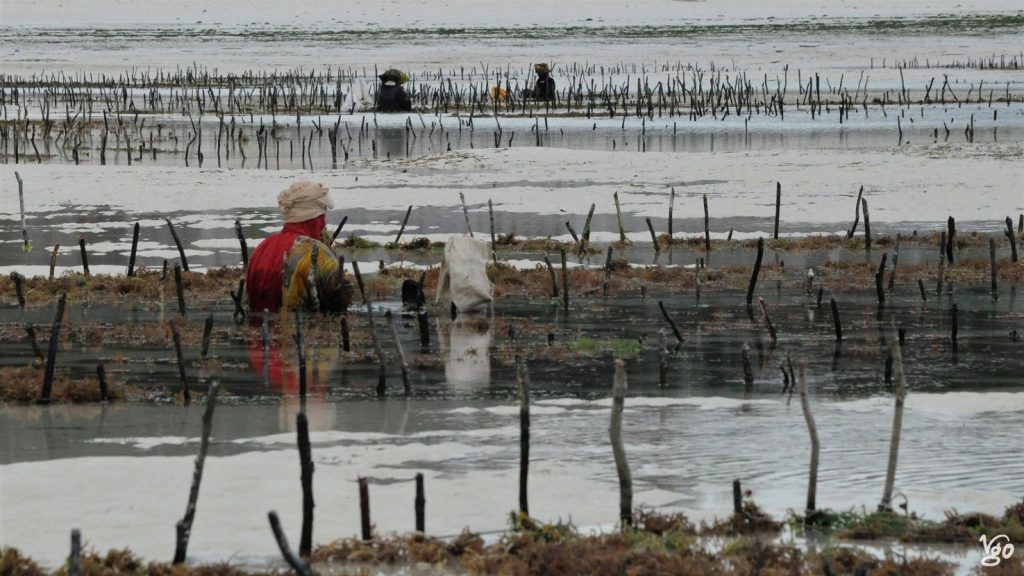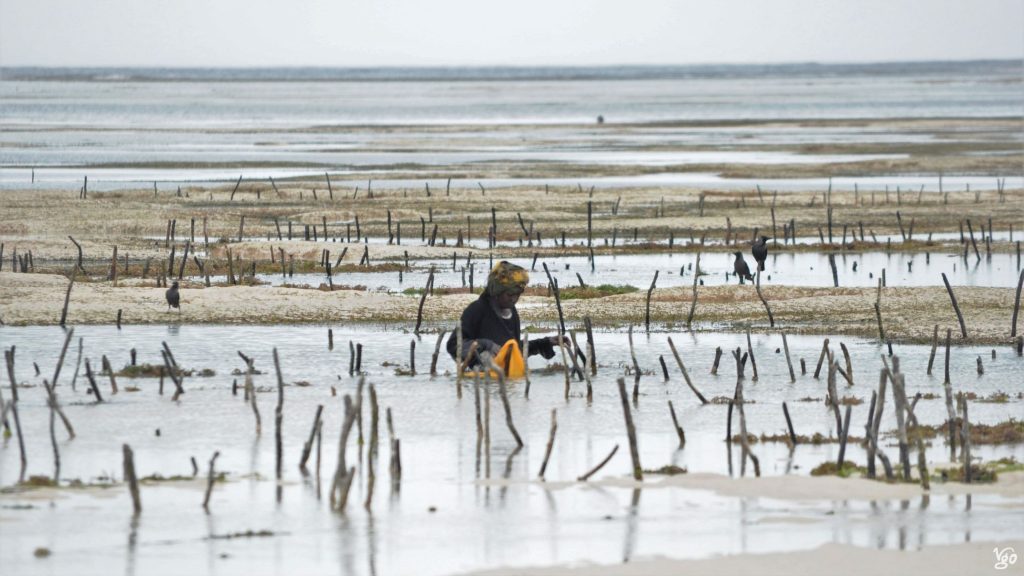 Harvesting algae for the world market is a lucrative business, and while the turnover for the local women is small, it has still strengthened their position. The red algae contain Carrageenan, the food additive E407 in EU countries, an emulsifying and gelling agent used in gummy bears and cosmetic creams. On a good day one woman can harvest 500kg of algae. When dry, the algae lose half their weight. 1kg dried algae earns a woman 160 Tanzanian shillings, i.e. at the moment EUR 0.06. As usual, Africa provides the raw material for a low price. Once refined, the cosmetics cream with red algae extract, for instance, costs about EUR 125. More information and source here.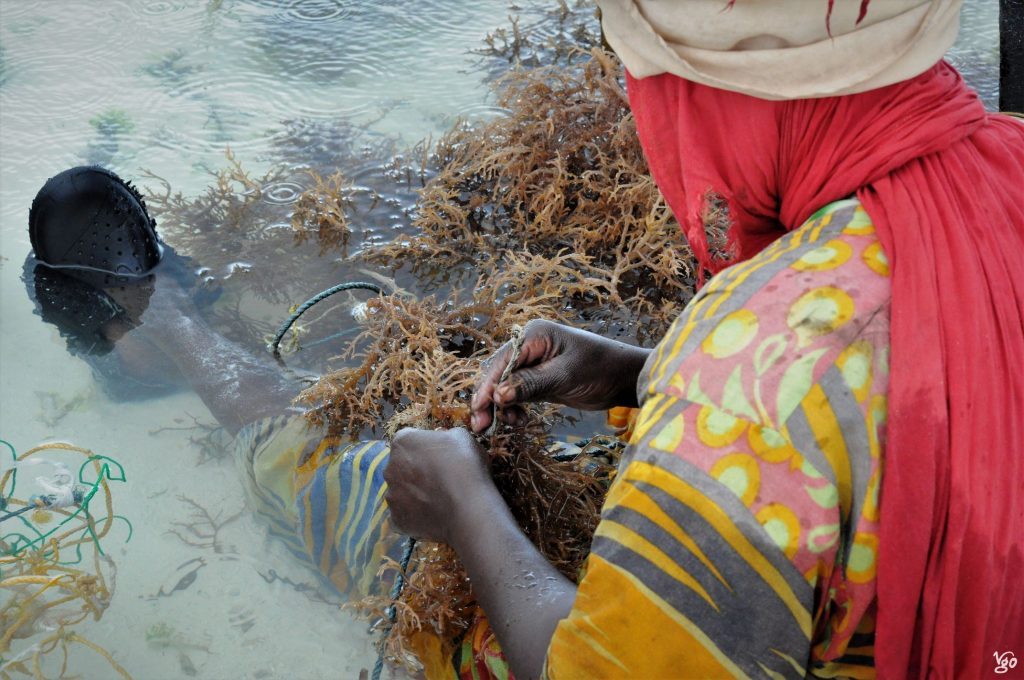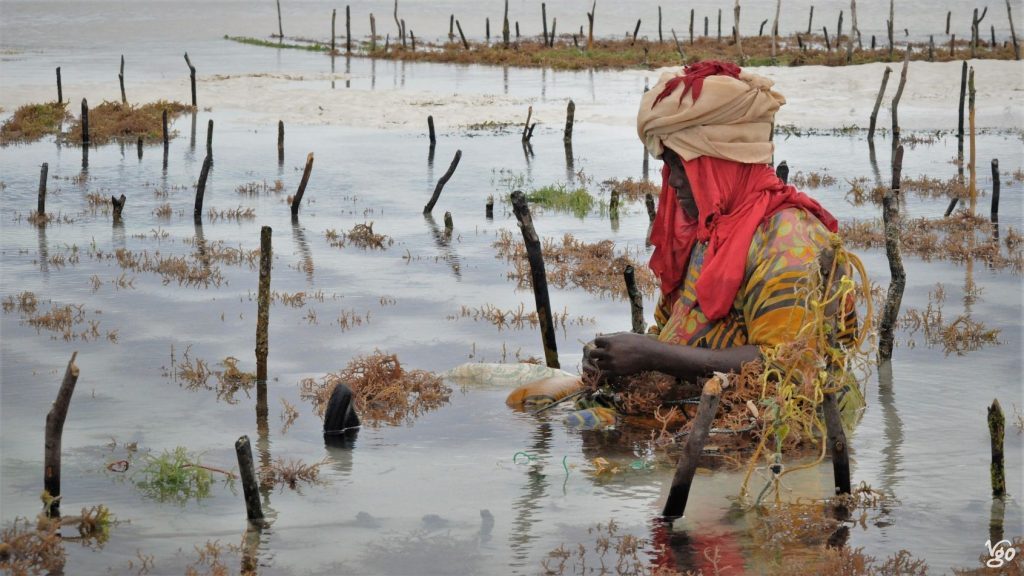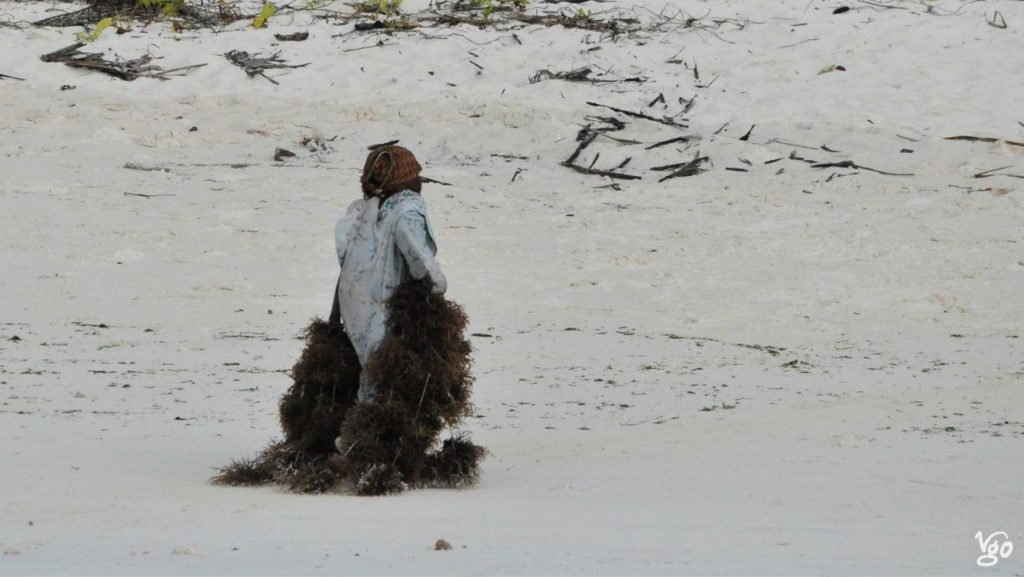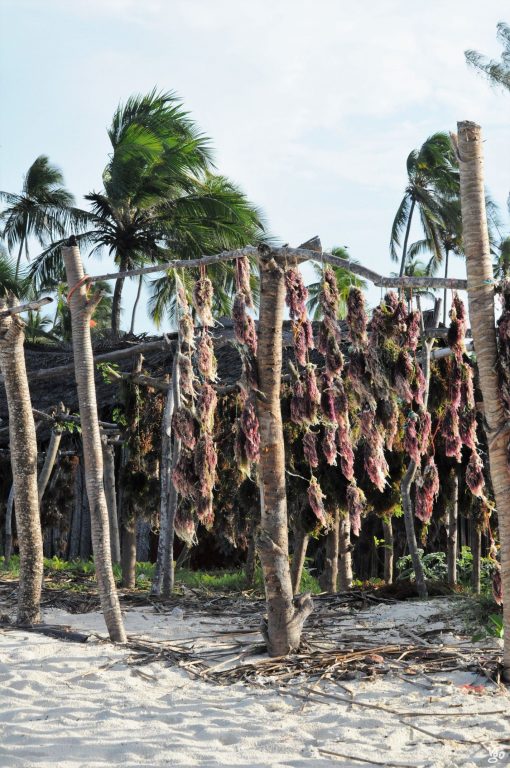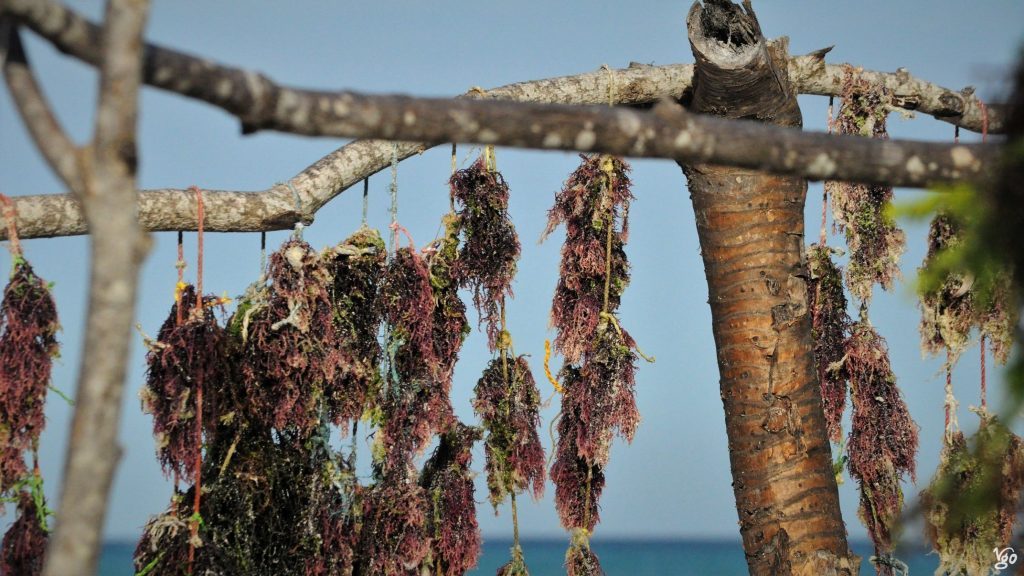 Lucy, my old friend at Waikiki, is still there. She likes pics, and sure, why not – here with her colleague and friend.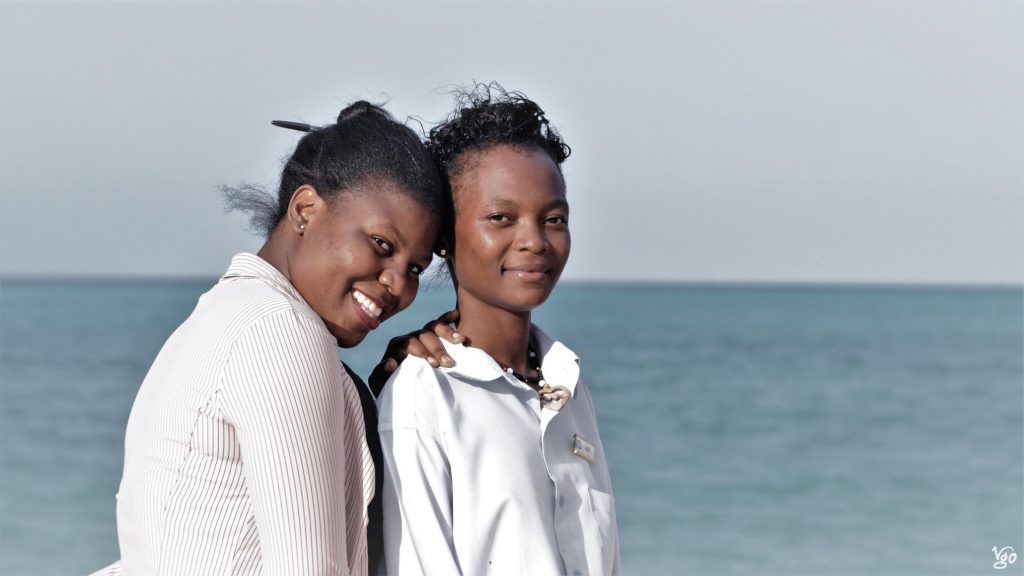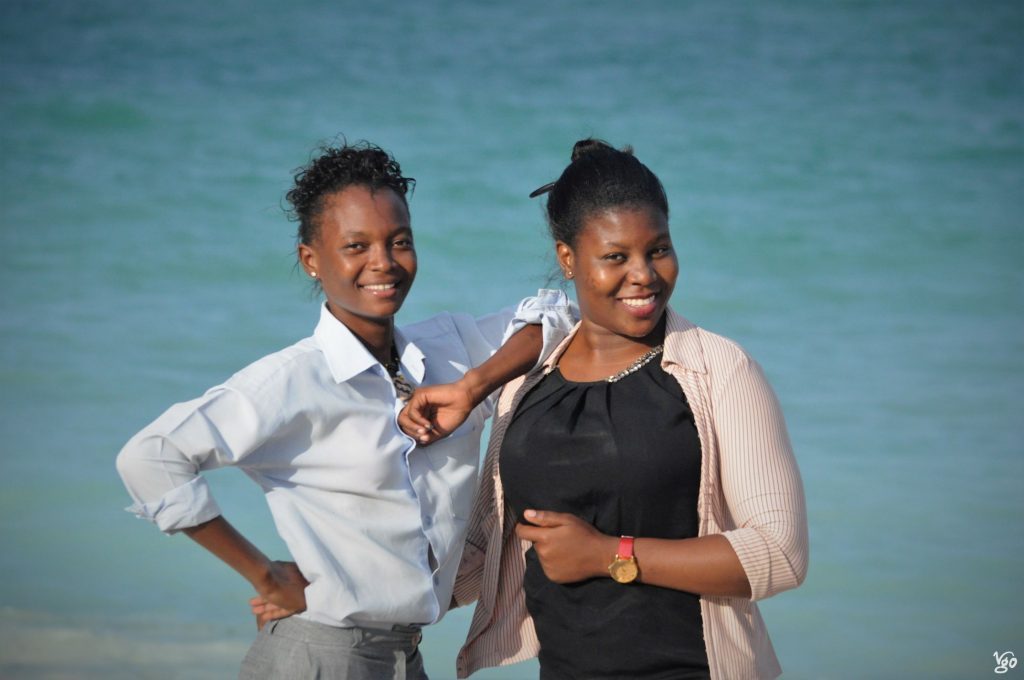 Bloodmoon (27 July), and the longest total lunar eclipse of the century, conincided with the Friday night party at Waikiki. What annoyed me about the party is its access policy, which is largely a celebration of white privilege. Tourists and locals accompanied by tourists enter for free; unaccompanied locals have to pay a stifling 15,000 TZS ($7+). especially considering the place is owned and run by (white) Italians, this is so not okay!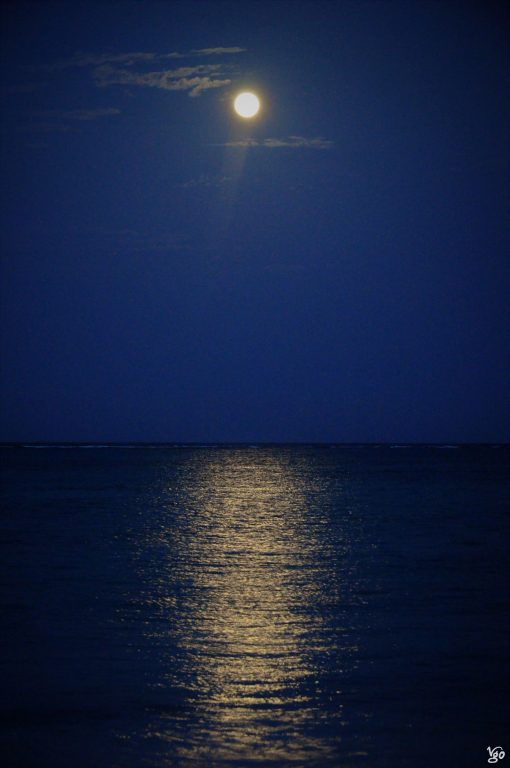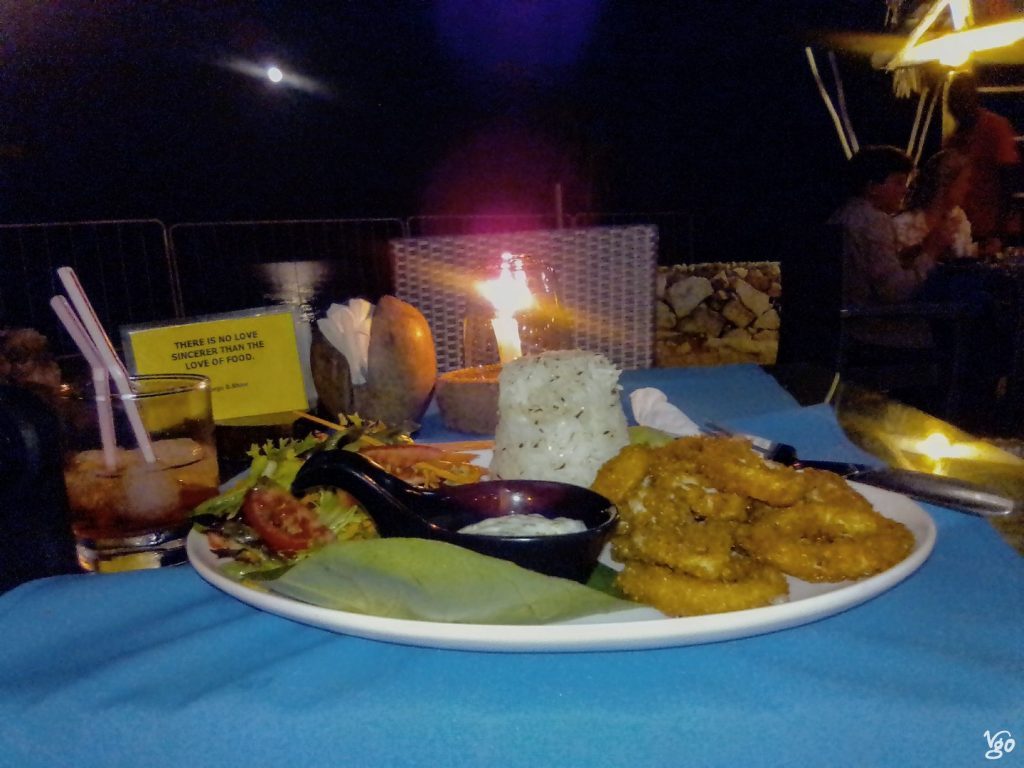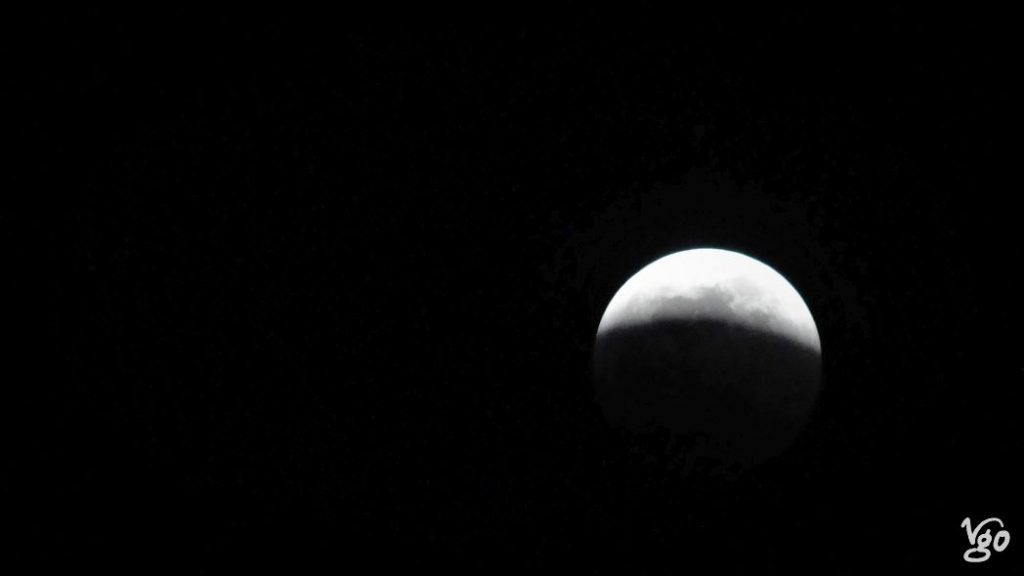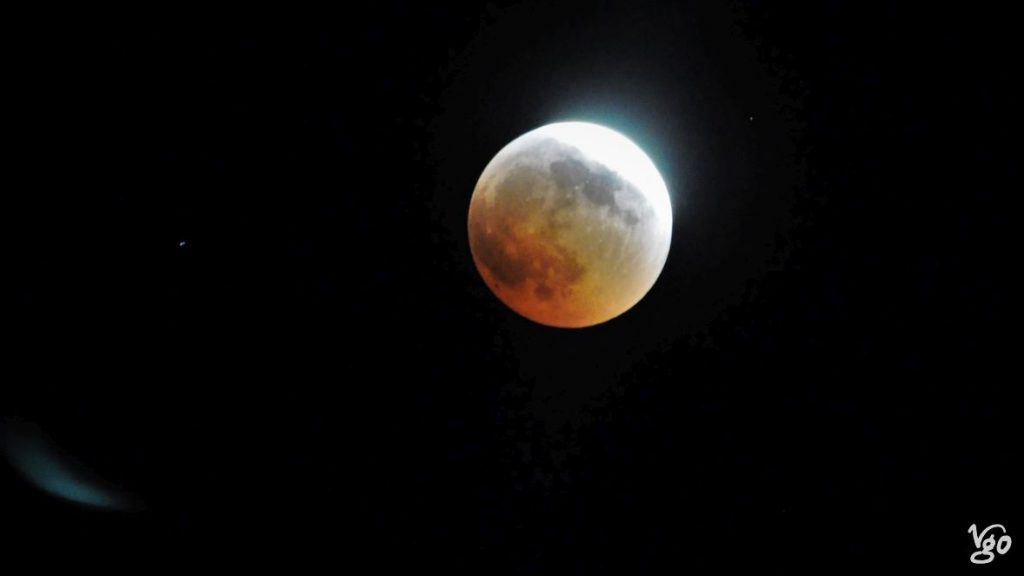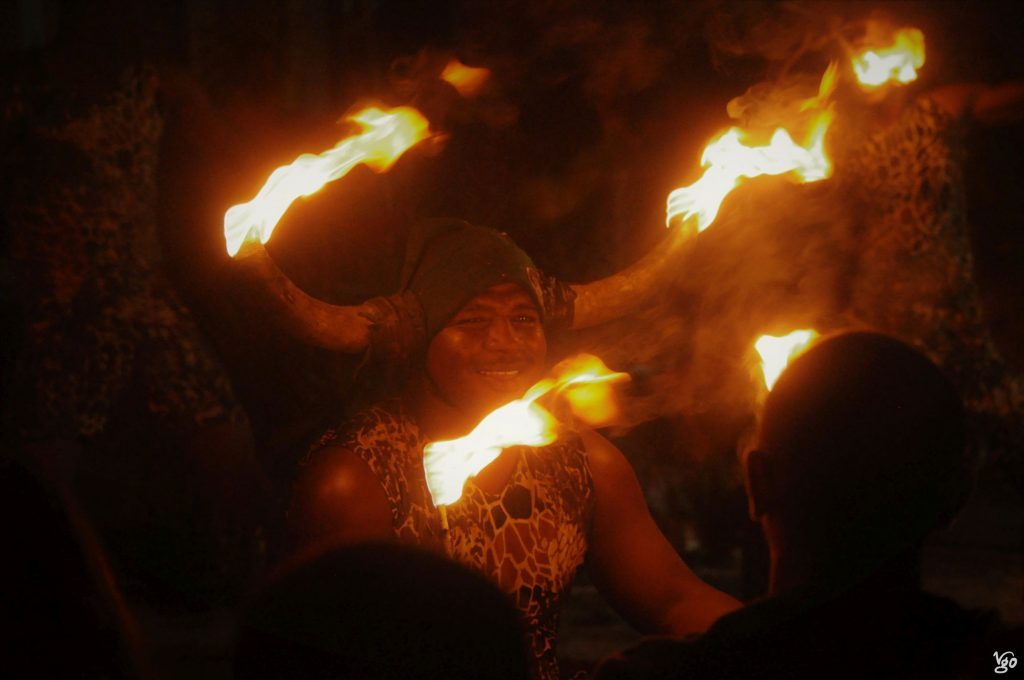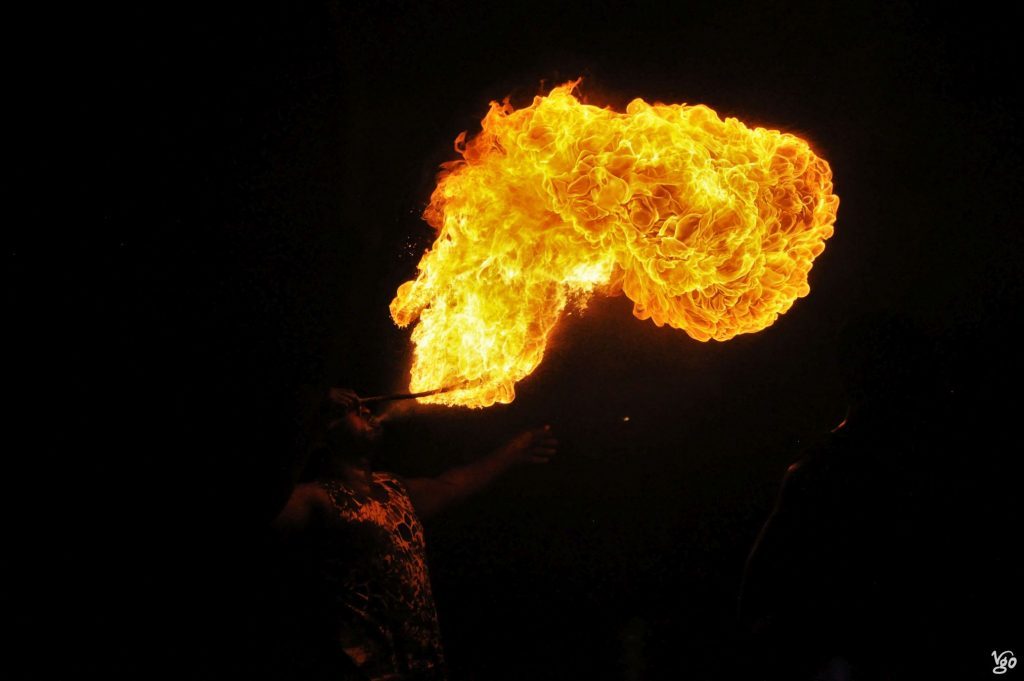 On my way back to the ferry, Idri proposed a different route, and he showed me some of the local spice farms. I asked him to take me to those quarters of Stonetown where the government had built houses with the support and in the style of East Germany. What a strange familiarity! Read more here.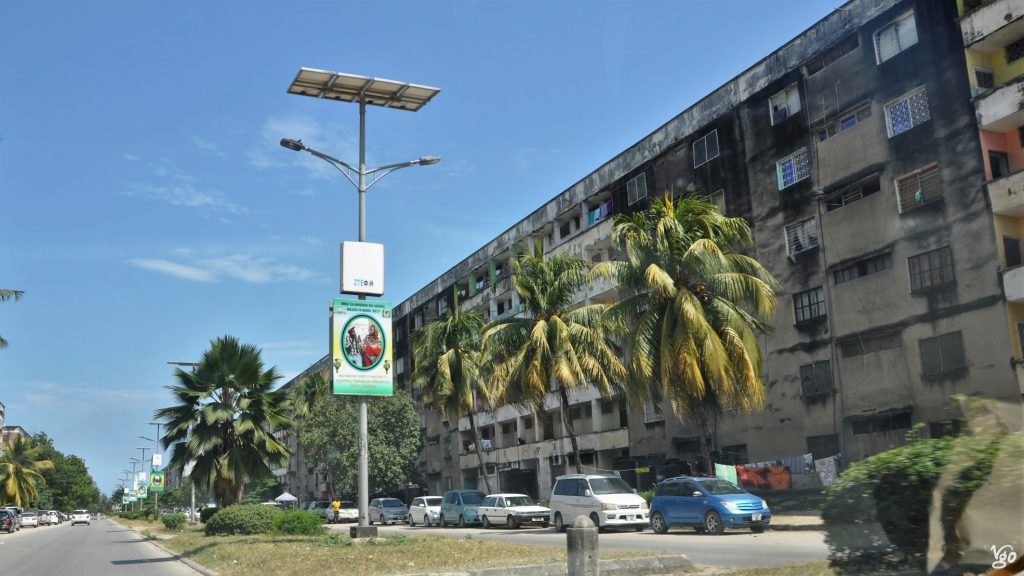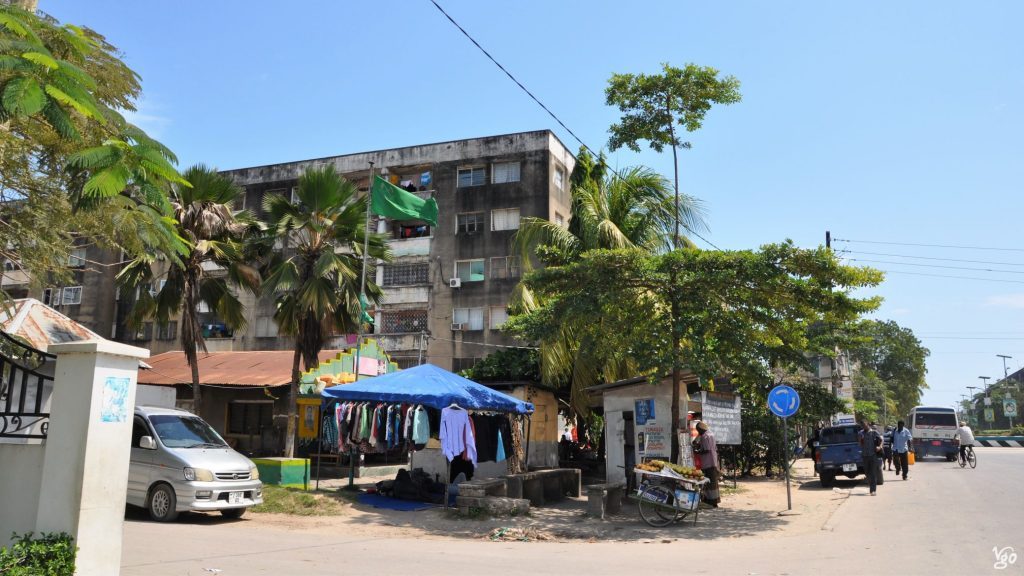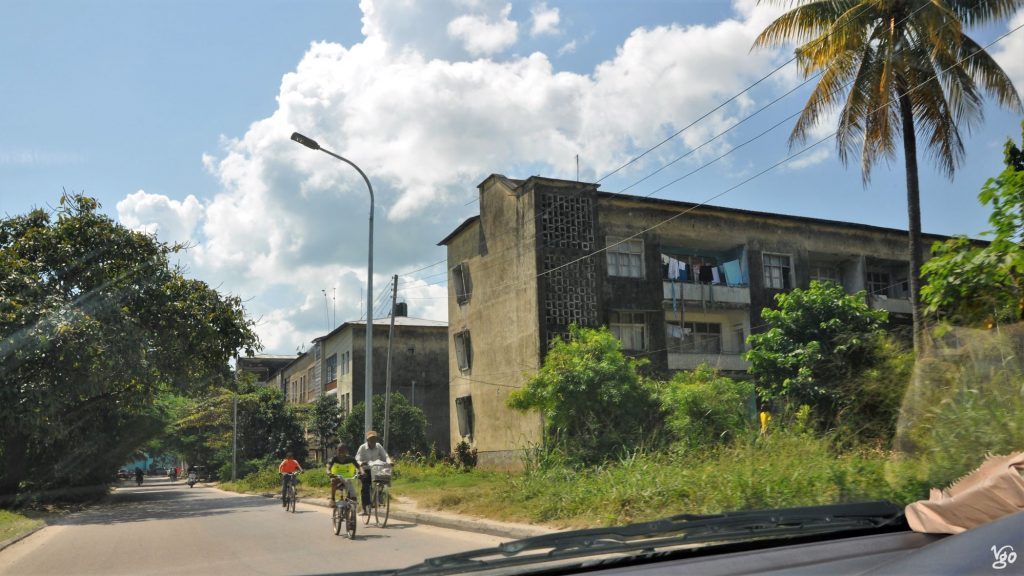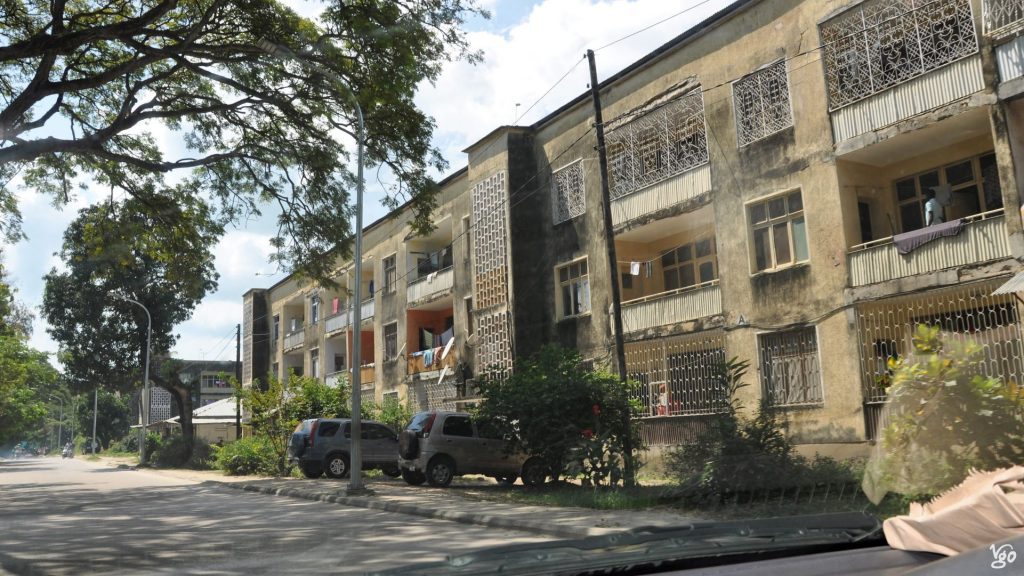 More pics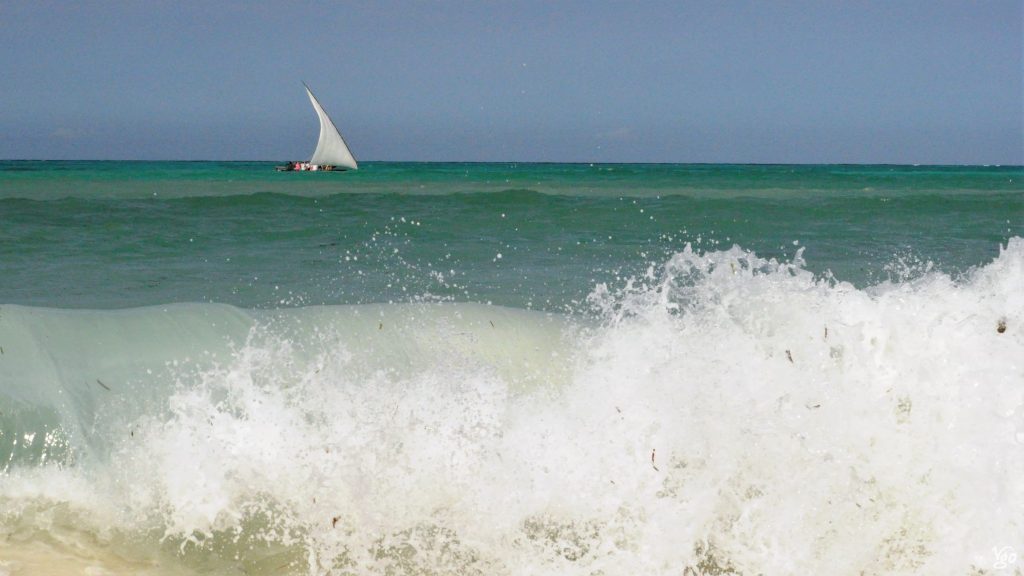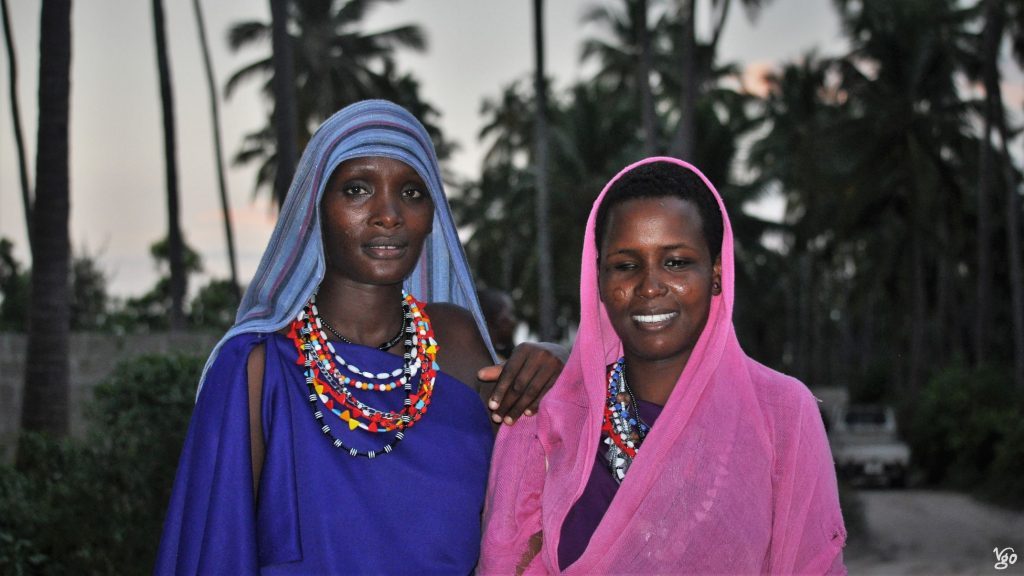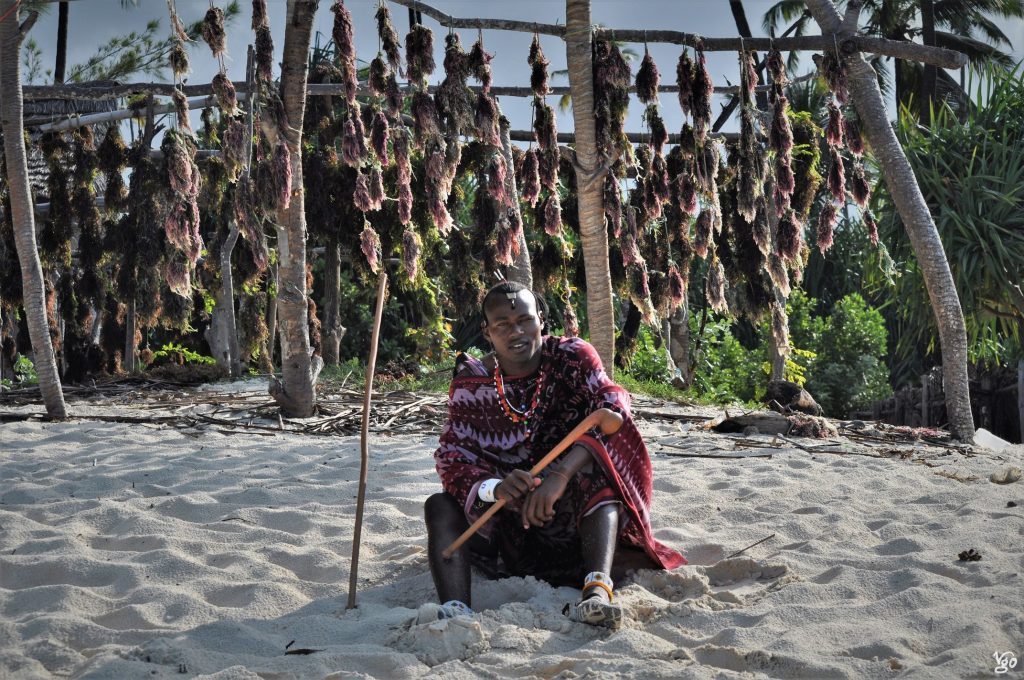 Daniel misses herding his cattle and his village. Specifically he finds that the tourists he interacts with have their hearts "closed", unlike people in his village near Kilimanjaro.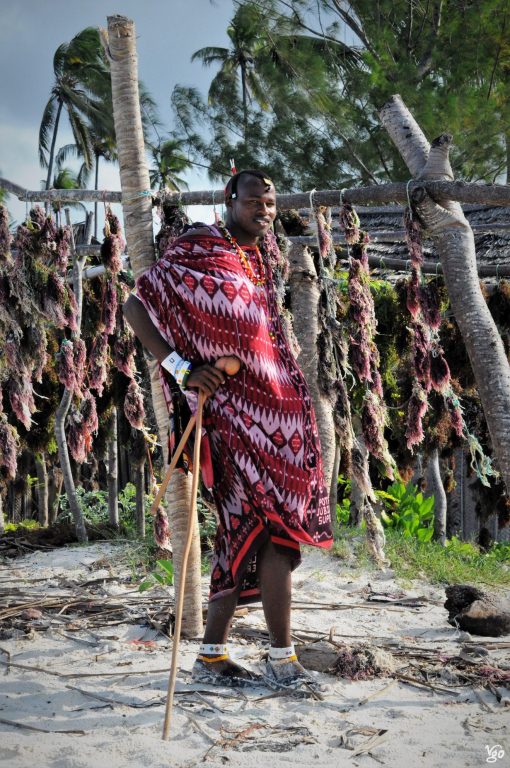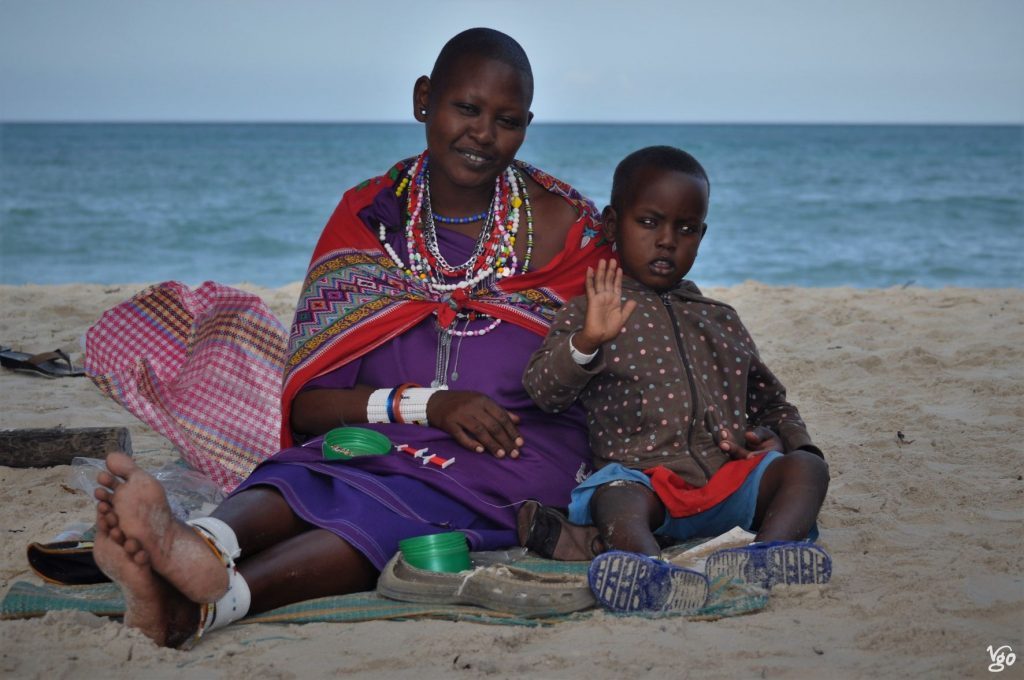 I remembered this Maasai mom and her boy, Gabriel. Unfortunately I don't remember her name. Was it Mary?