My last stop in Tanzania was to be Tanga, some 7 hours by bus from Dar es-Salaam. Getting closer to the equator, I still want to enjoy some tropical beach settings, I therefore decided to skip Mombasa for some of its nearby beaches. Unfortunately, my camera stopped working when I got to Diani Beach, hence there are only some mediocre pics from my smartphone (which doesn't have a good camera).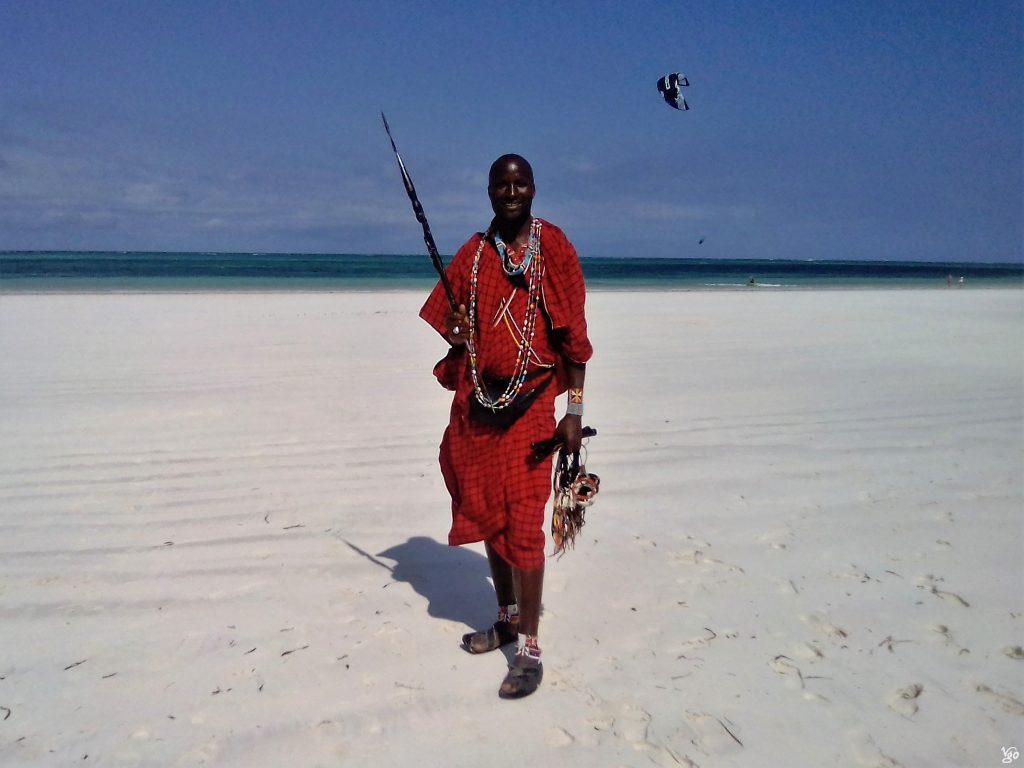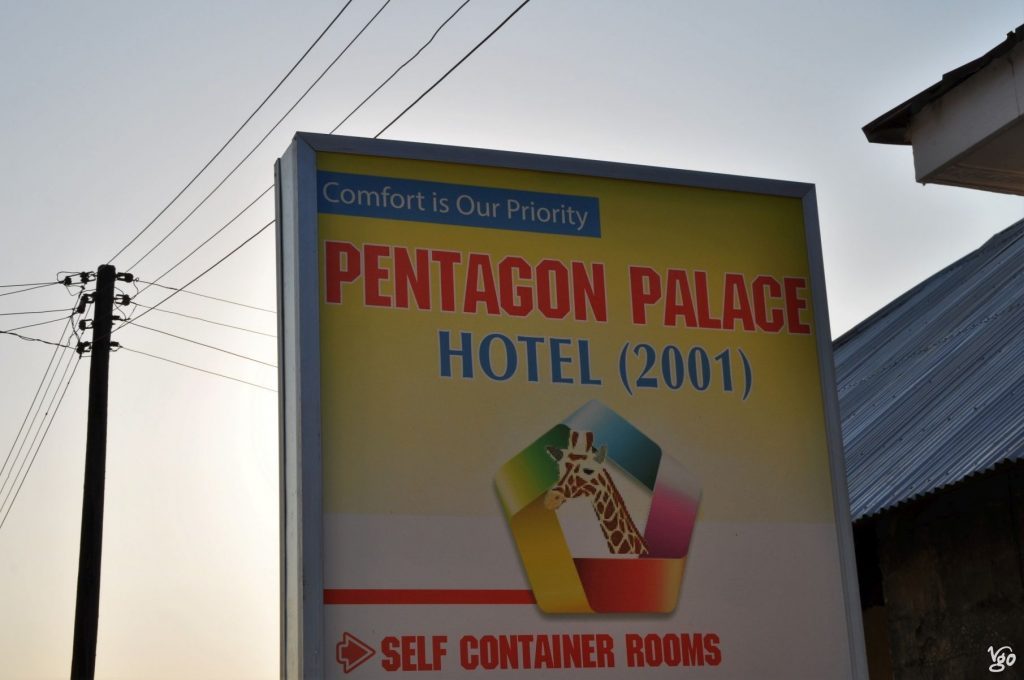 Tanga is not exactly a tourist destination, but a stopover for many people travelling between Dar, Arusha and Mombasa. Looking for a bus to take me to Mombasa, I found a great guide in Ayubu, who spent the whole afternoon with me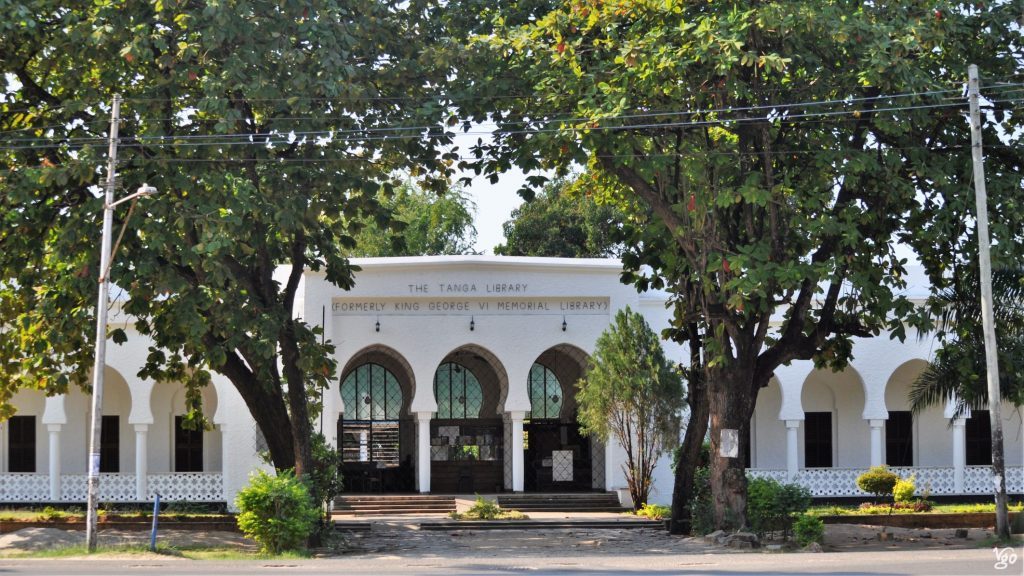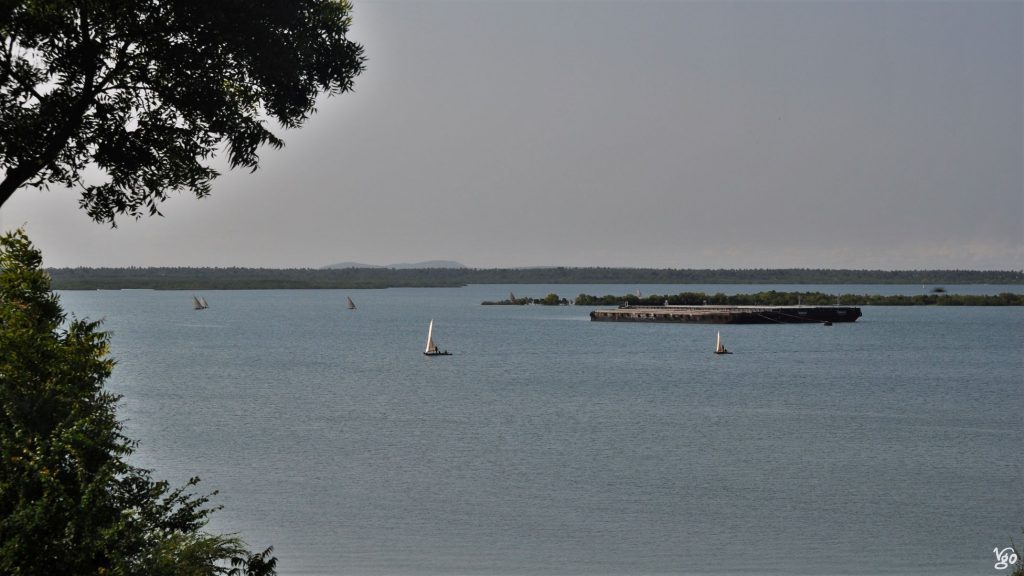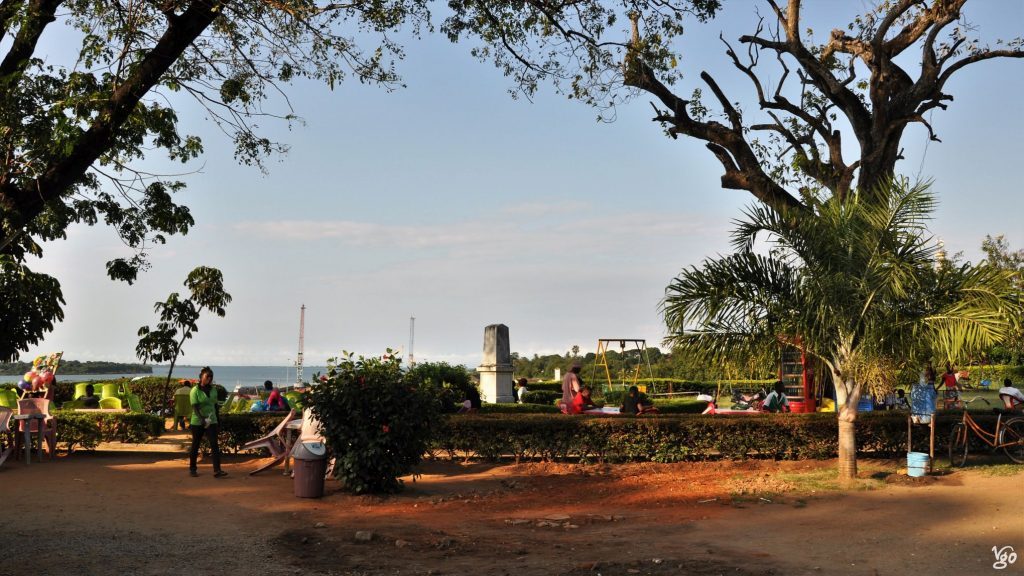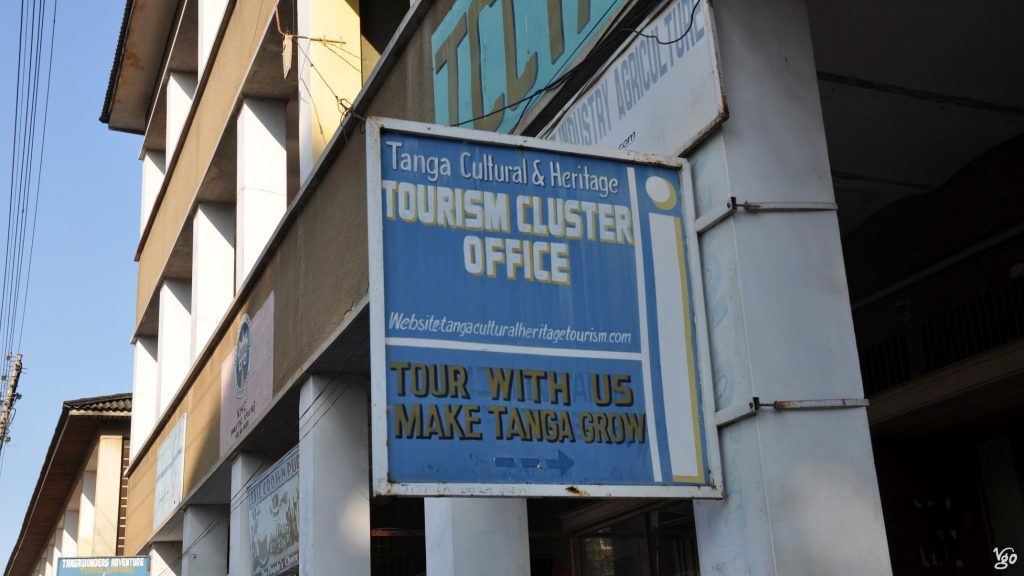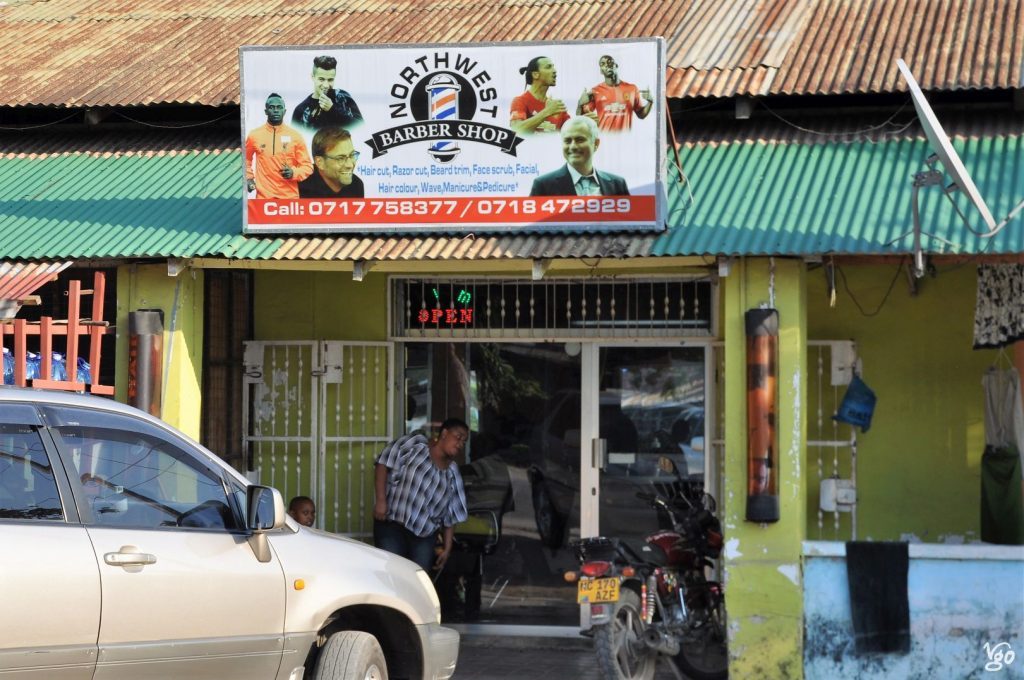 Tanga features some remains of German colonialism and (consequently) some war memorials.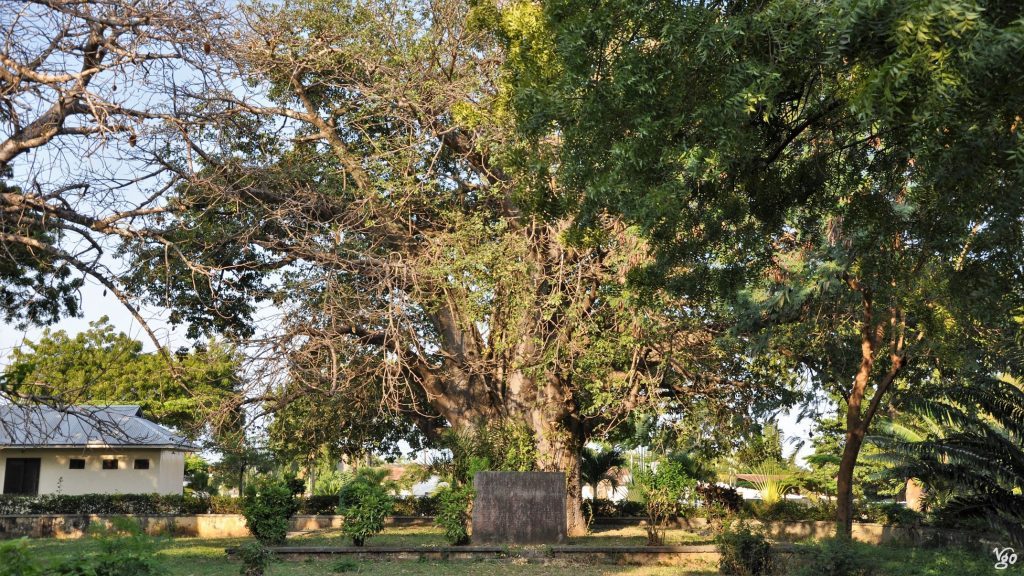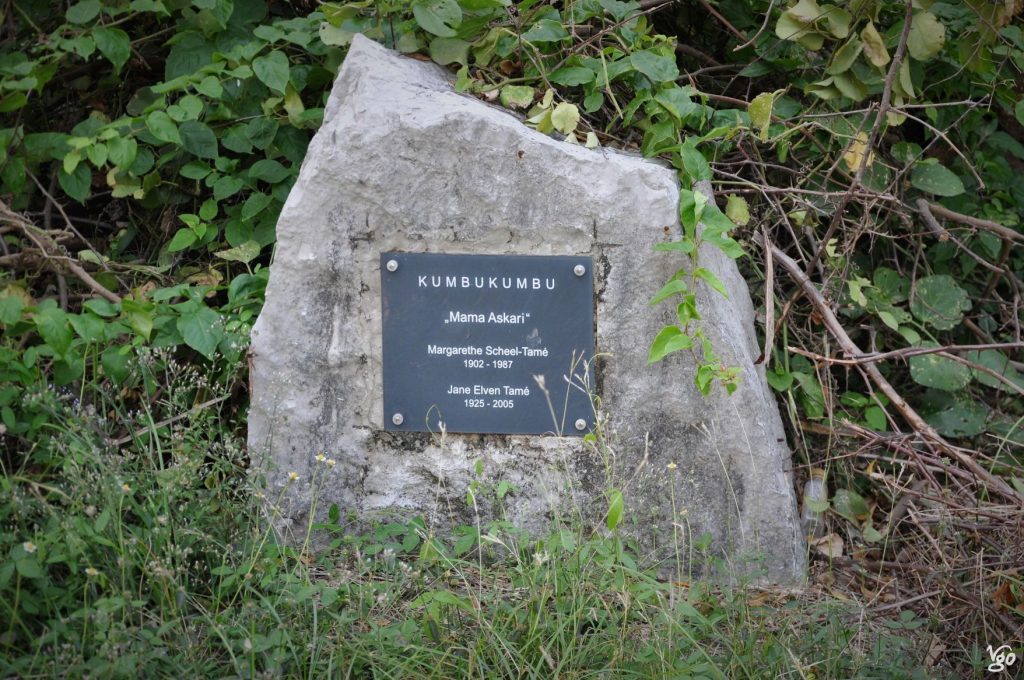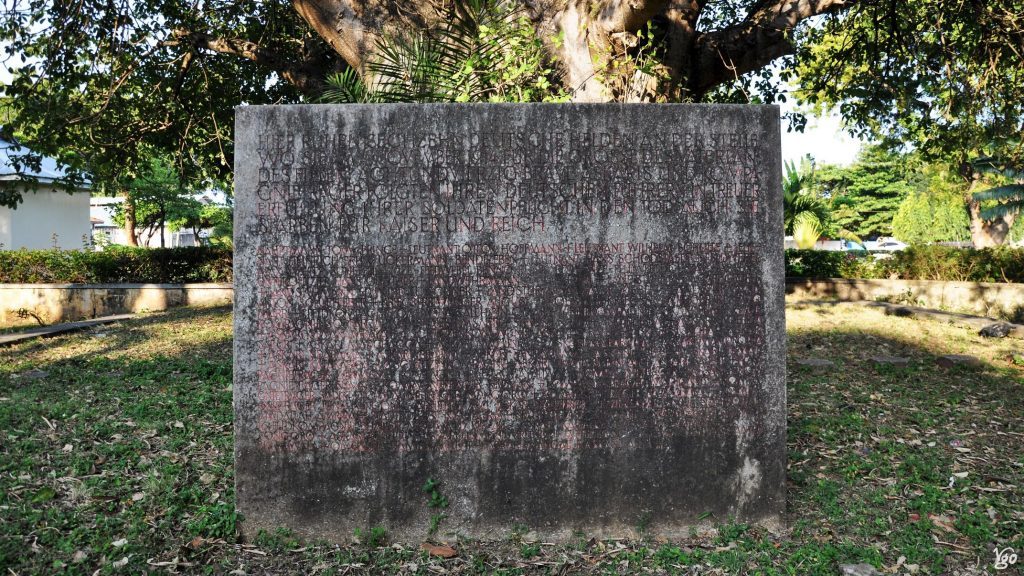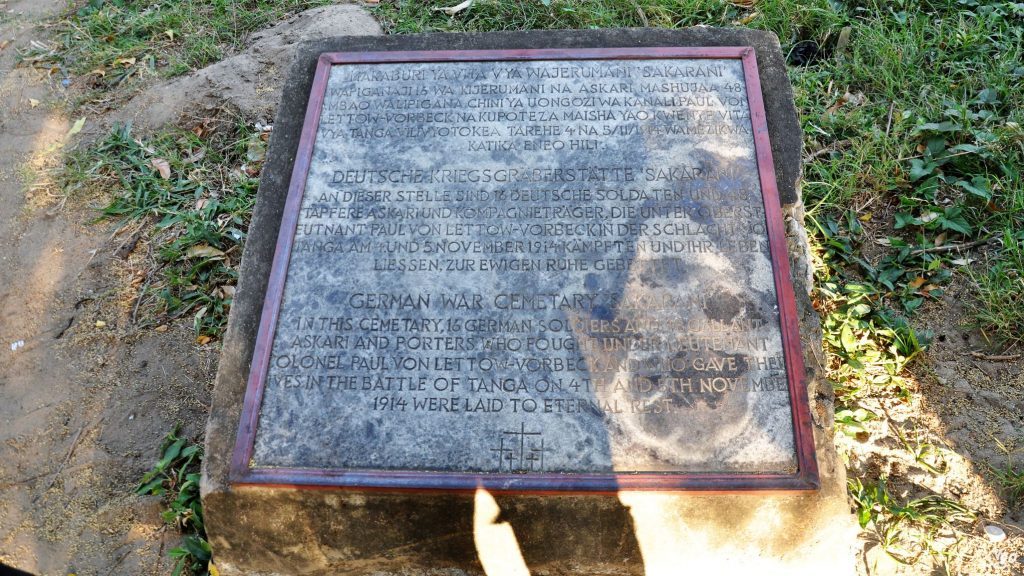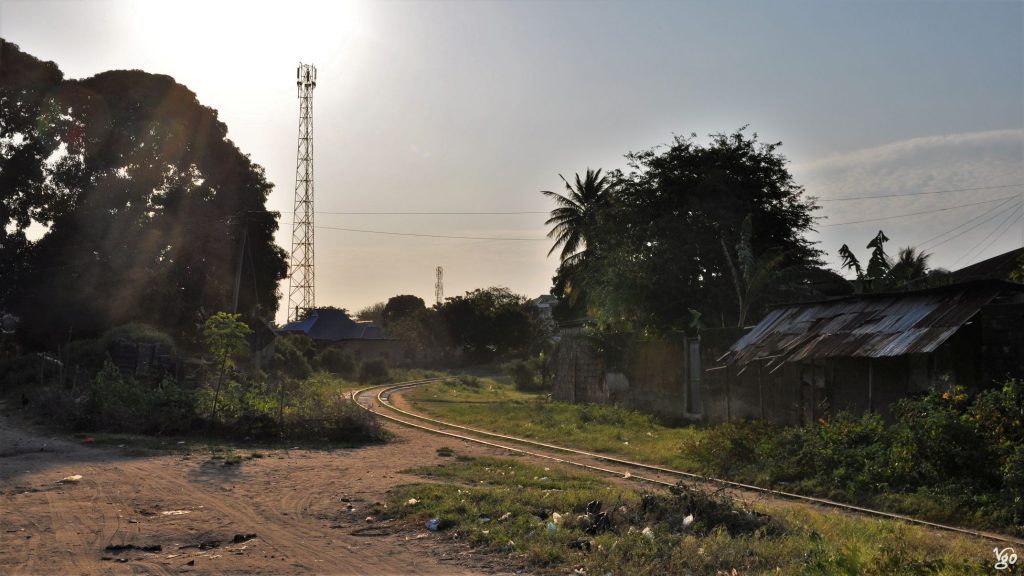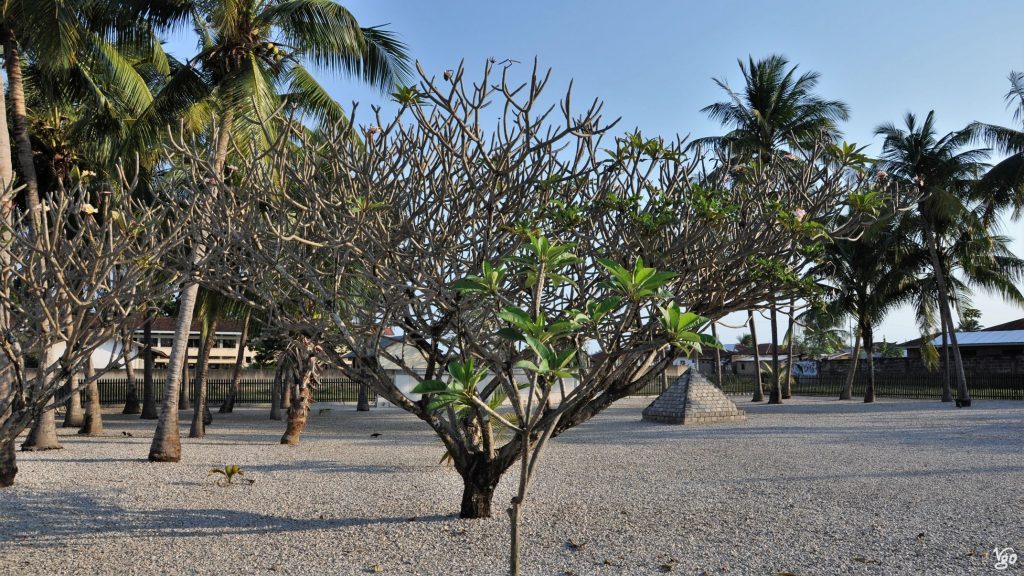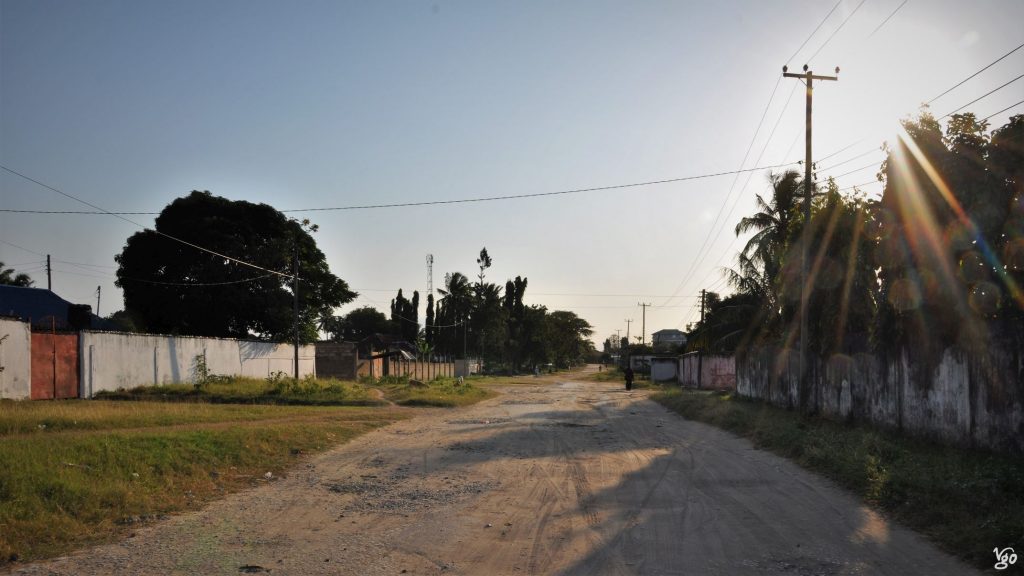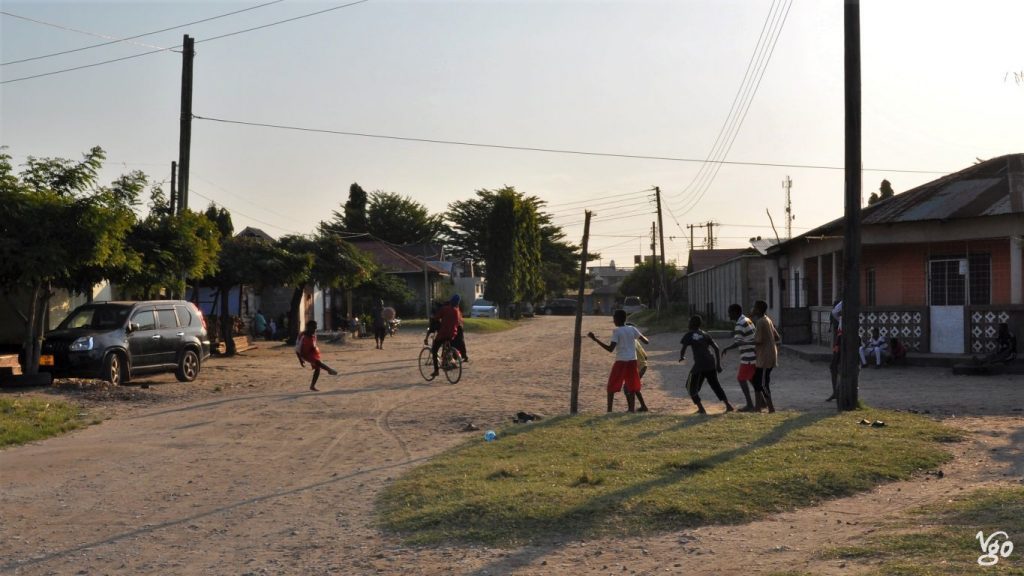 My scariest bus ride yet, with Arafat bus company, from Tanga to near Mombasa. I had been given the questionable privilege of the front passenger seat, half a meter from the front window and without seat belt. Since the road up to Horohoro border post is fine, it wasn't an issue. However, once we were in Kenya, the quality of the road deteriorated significantly, and I was worried that one or the other pothole or hasty manoeuvre by our crazy driver would sent me flying through the window. Lesson learnt, never again a front seat in such a bus!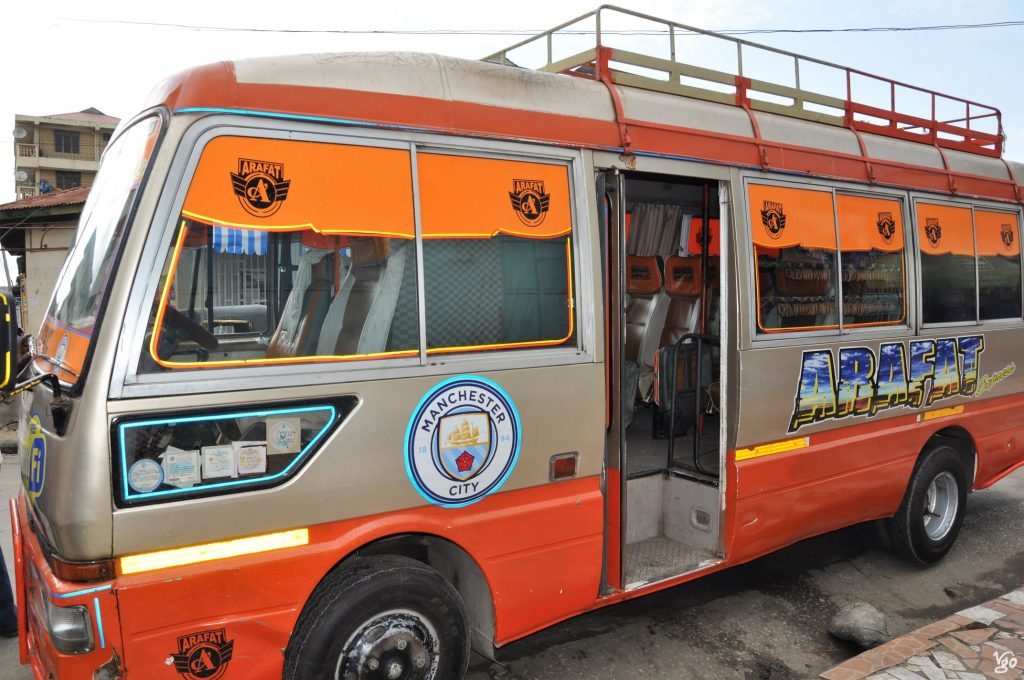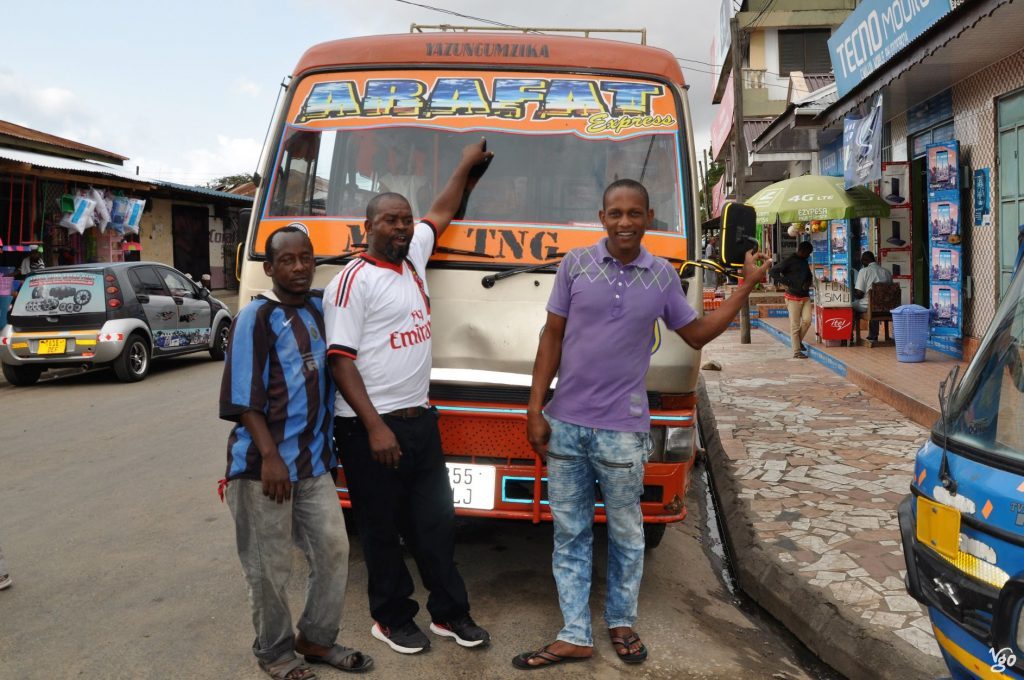 I was relieved when they dropped me near Galu, where the adventure continued in a tuktuk with already three passengers. My luggage (one big backpack, mu guitar, a small rucksack) went into the back, and I joined the driver on his seat for a twenty-minute ride to Ukunda.
Diani Beach
… has everything a beach tourist might need. Budget to luxury accomodation, good food for low prices and plenty of entertainment offers, including underage sex workers – there are lots of reports on the internet, I spare you the details. The beaches here are just amazing, 100+ meters wide, there are some coral reefs left (though much of the reef is dying, I think), and on my snorkelling tour I even saw a water snake (my first). Bidi Badu Beach Resort is a nice place to be / check it out for yourself. Eventually I found Josephine, a tailor, who made a really nice pair of pants, white linen 😉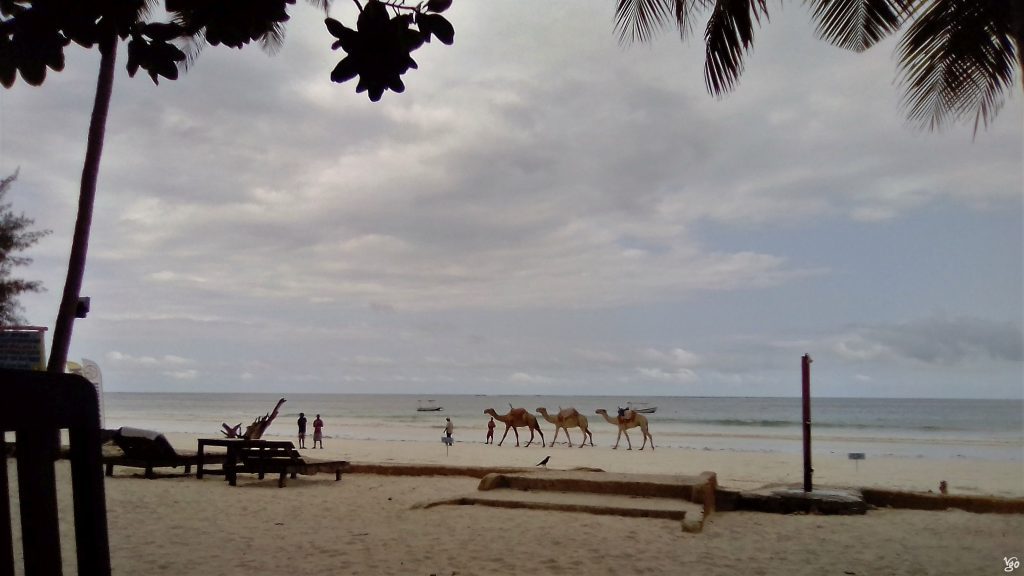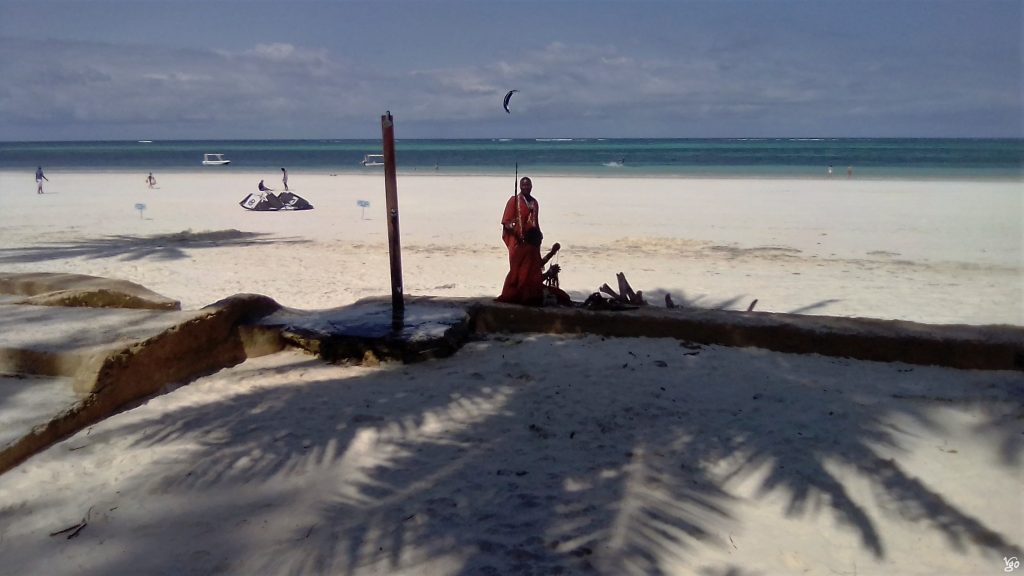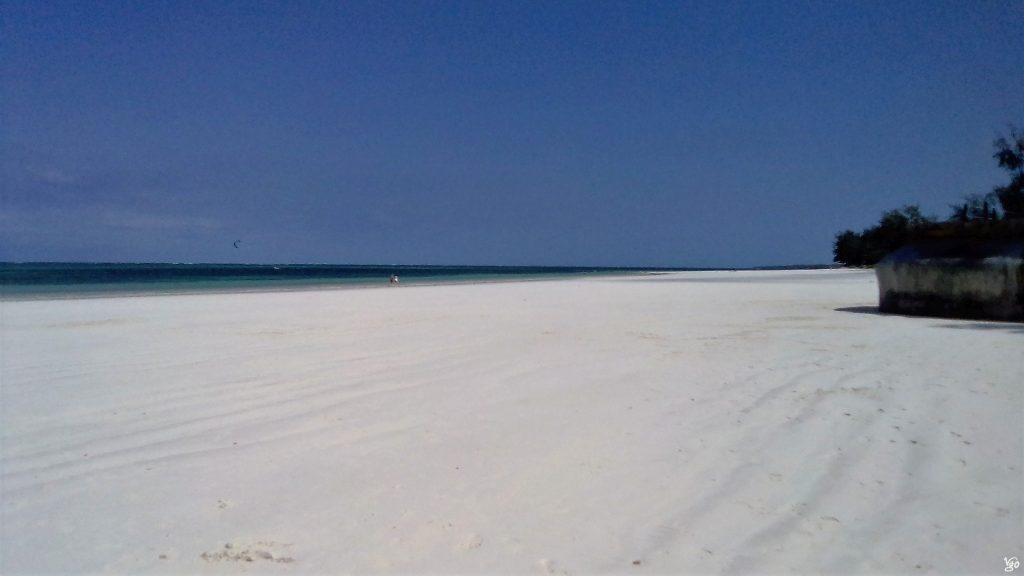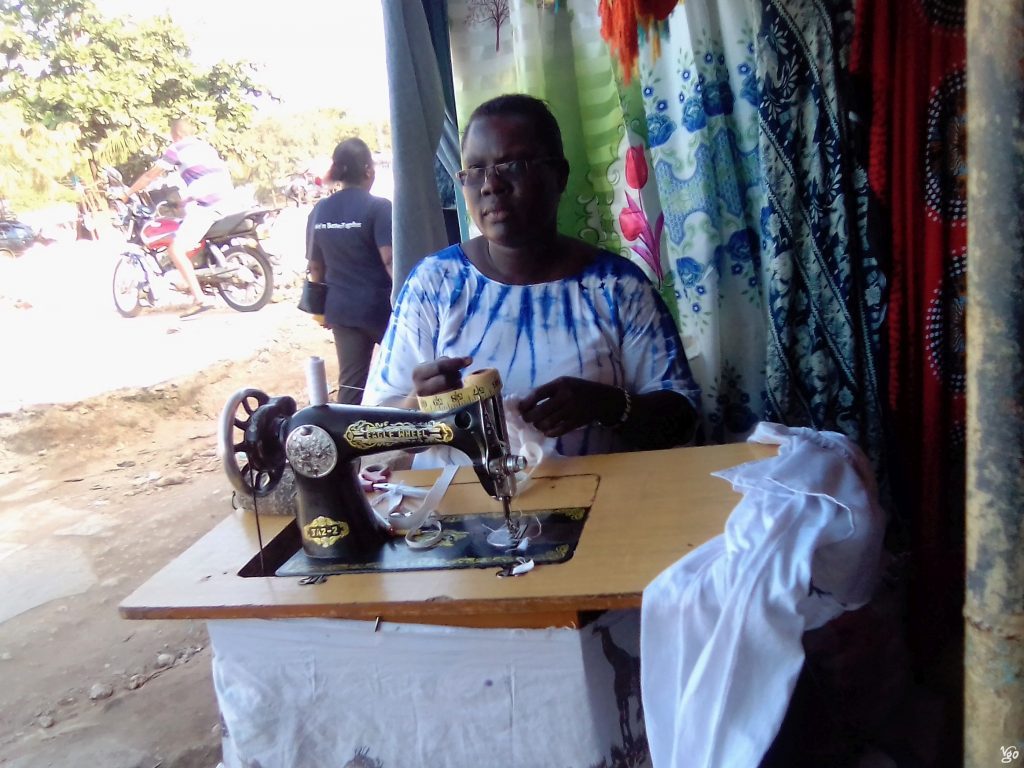 Below: shops destrpyed by the government in retaliation for the locals voting for the opposition party