A real treat for the traveller – a train ride with the Tazara, all the way from Kapiri Mposhi near the Copperbelt in central Zambia to Dar es-Salaam on the Indian Ocean. All the way, meaning every single one of the 1,860 kilometres, at an average speed of ca 30 km/h – I'm not kidding you. The time table and hearsay suggest it can be faster, but not in my experience. It's a two-and-a-half day journey, in a four-berth first-class compartment (2nd class has six, 3rd class is seats only, and it gets really crammed once you've reached Mbeya near the Malawian border).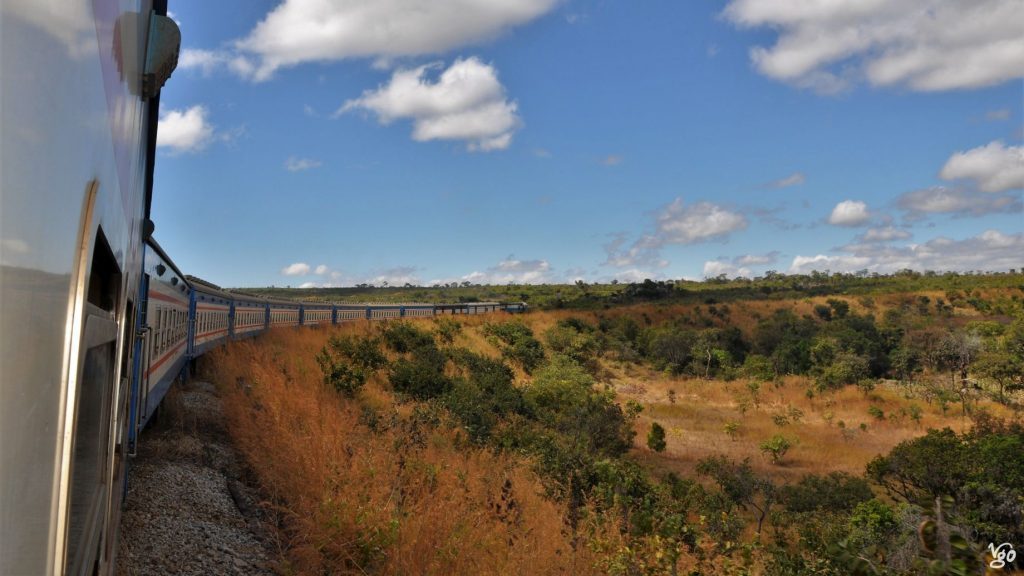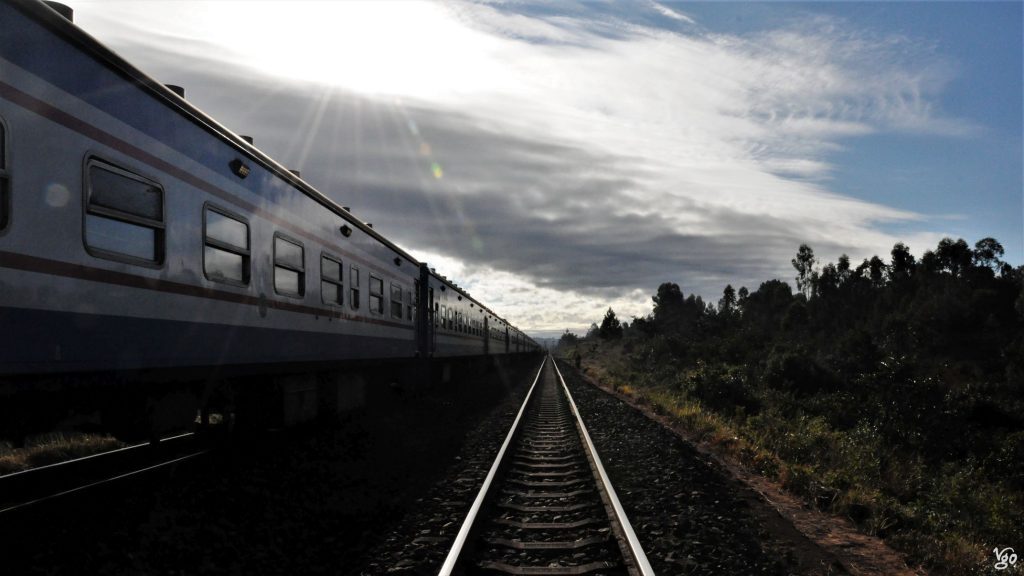 (one of my favourite pics from this journey, down here)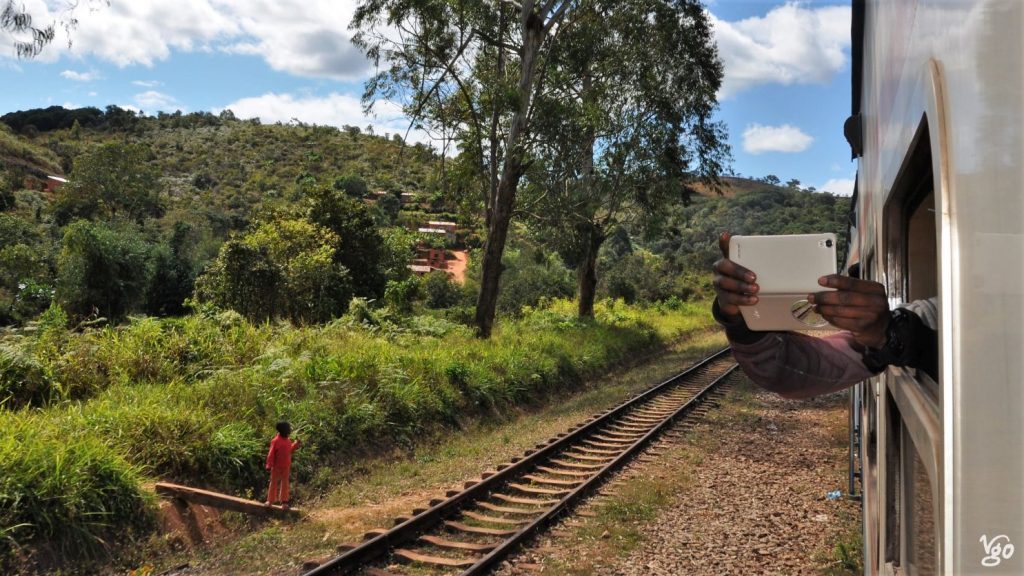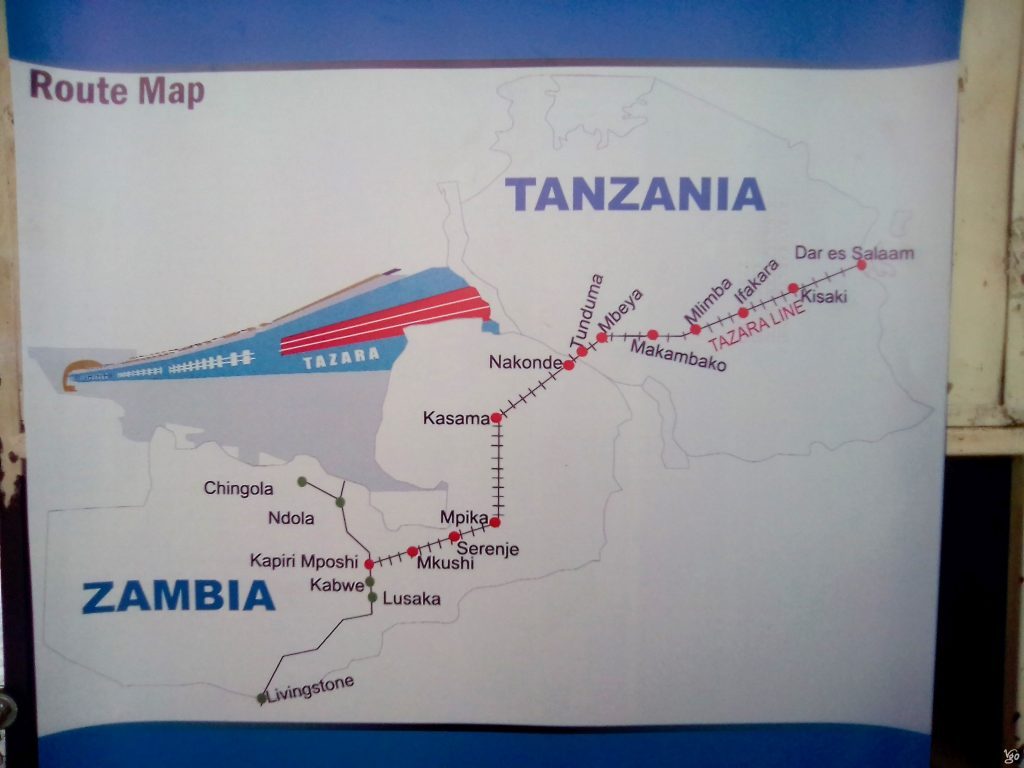 The way the train crouches along, with bumps and at times with rather frightening jolts, seems to echo the economic struggles of this prestigious project that involves three countries, Tanzania, Zambia and China, and in the past involved the opposing sides in the Cold War as well as in the liberation struggles in southern Africa. Currently they are looking for investors, and investments are desperately needed, I believe. A Tazara journey is still a bit of an adventure, and a lovely one. The adventurous part starts with their disorganized website and booking procedure. There is no online booking system at this stage, and since I was still in Zimbabwe I sent an email to the Tanzanian address mentioned on their website, to make a reservation for a place in a first-class compartment (just over $30). No responses. Once in Zambia, I called their Kapiri Mposhi office (there's no mentioning of their Lusaka one, though it exists), and they said they were sorry, but no more first class tickets, only second class. I made a reservation. For some reason, the train line ends way north of the capital, so you have to get to Kapiri Mposhi (ca 4 hrs from Lusaka by bus). When I got there, around lunchtime, I let the lady at the counter know that I wasn't impressed, and told (I've learnt this) that she must upgrade me now to first class. And she did. This probably always works if you're there early enough. Since they don't do mixed compartments, some New Zealand girls who came later were not quite as lucky, and had to put up with a six-bed second-class compartment.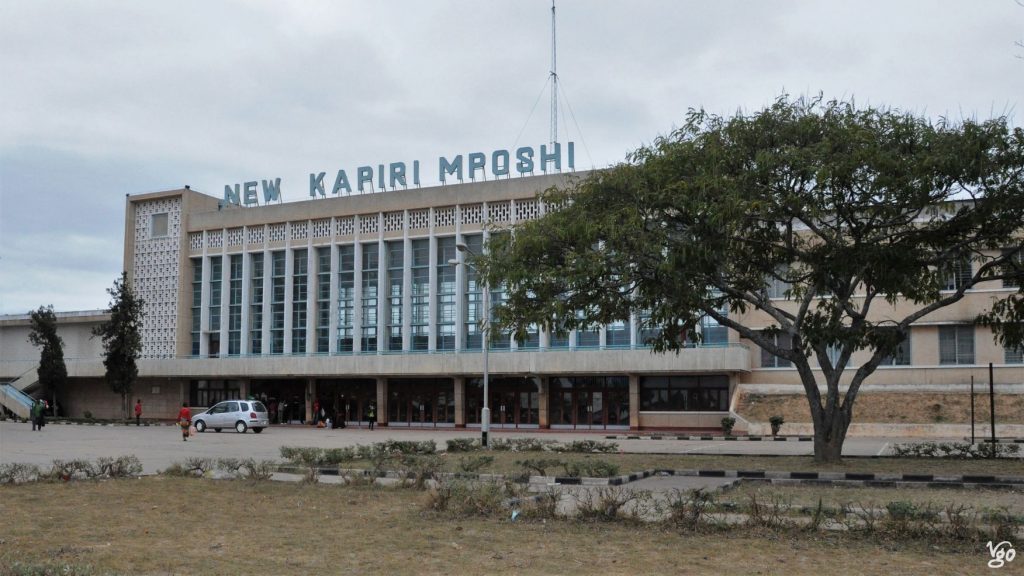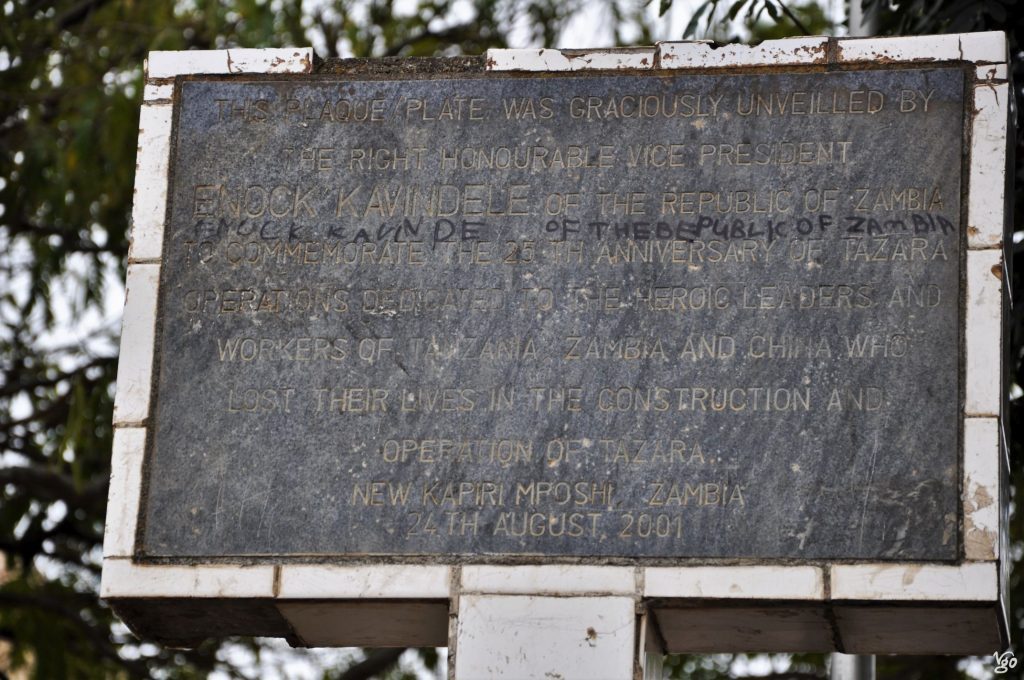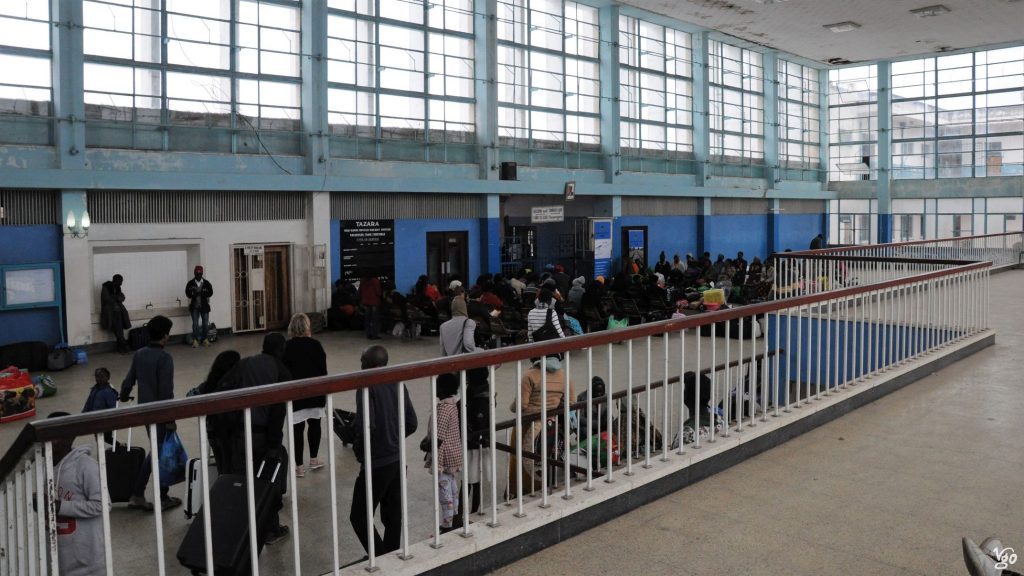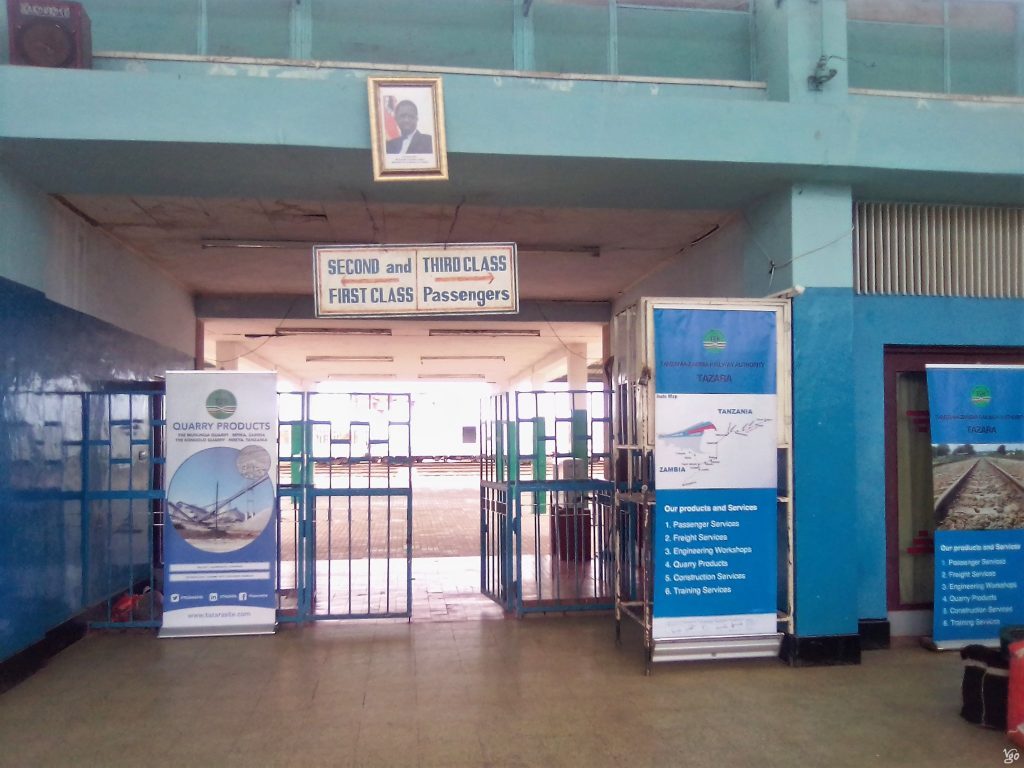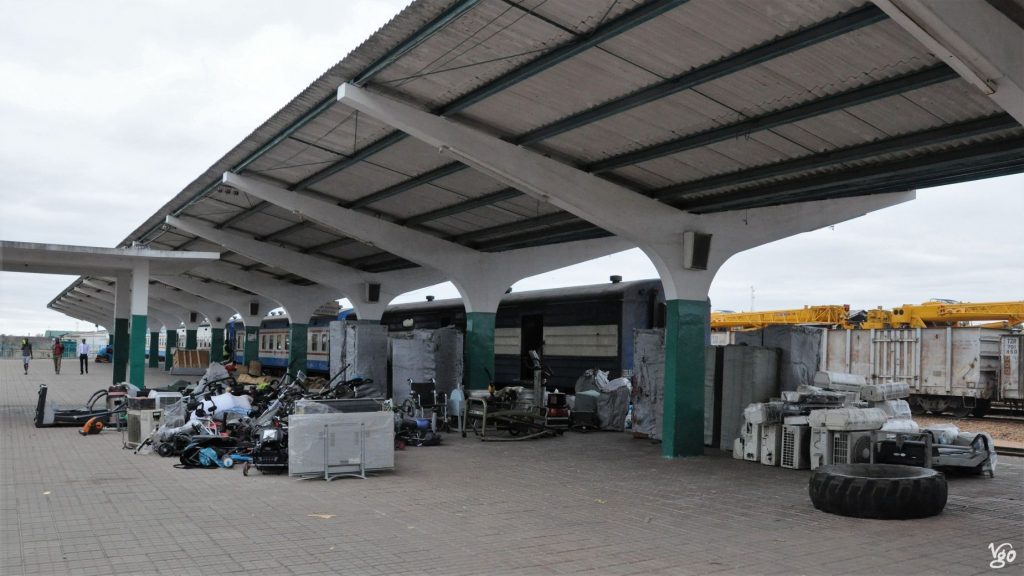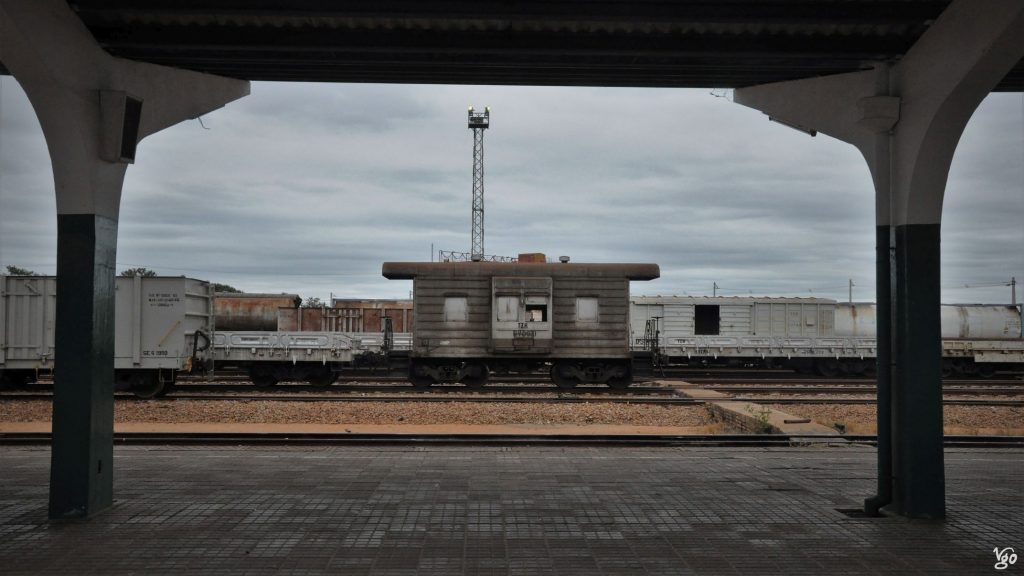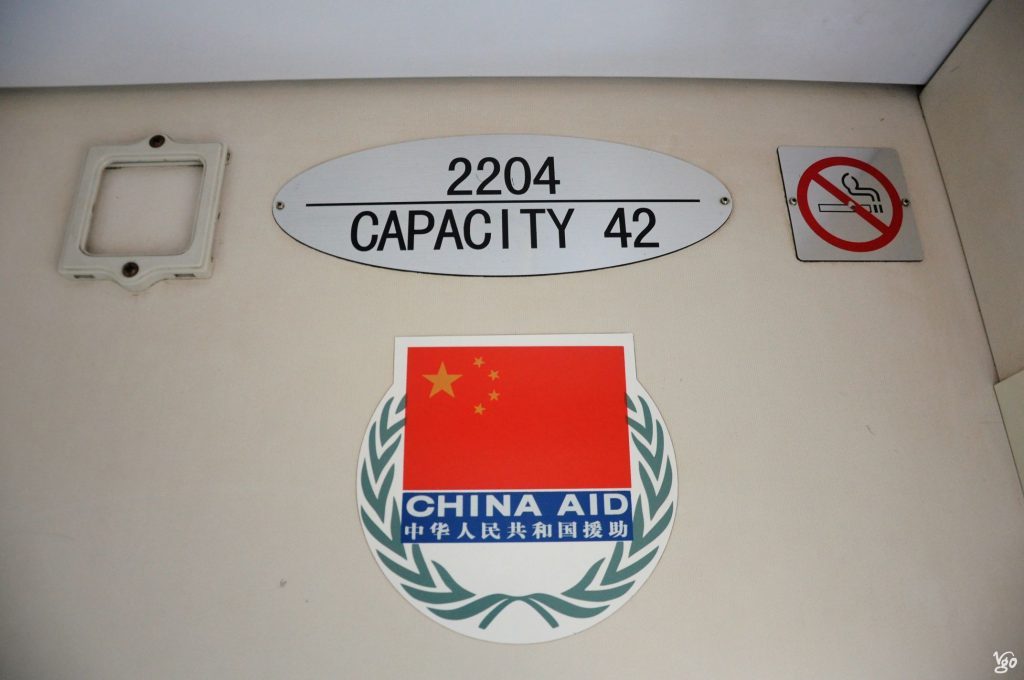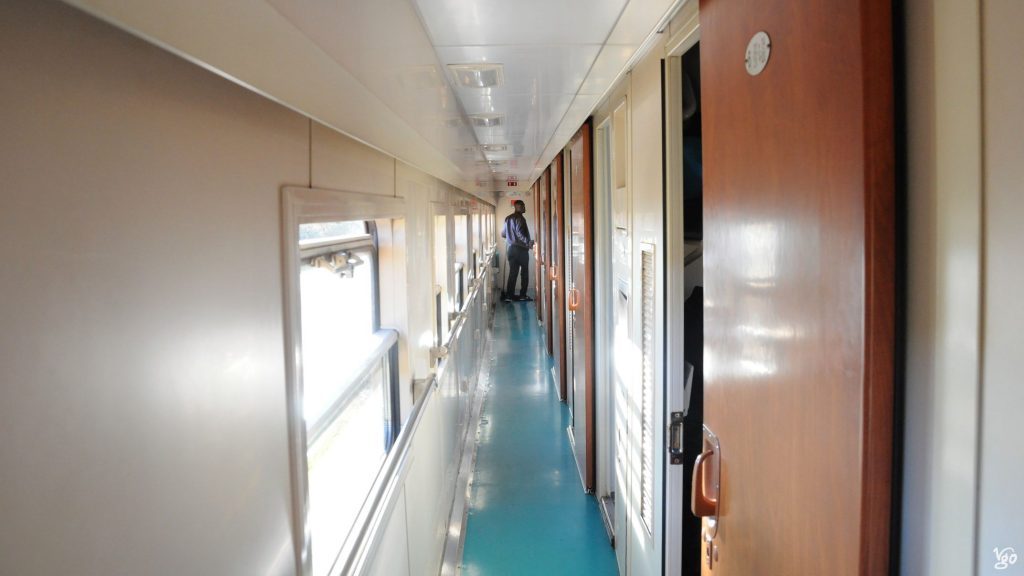 The toilets are of the squatting kind, and lots of locals also take a shower in there. The restaurant has good food (fish and chicken with rice or nshima, and beans and veggies), for 2 to 4 dollars. Beer is 1 or 1.5 dollars, and on the Tanzanian side eating bananas is forbidden, allegedly because the peel ruins the floor. Nobody really cared much about it though, and bananas are a staple as sold by the vendors at every station. You may consider getting an Airtel sim-card in Zambia, have it registered there, and use it Zambia, Tanzania and Kenya. This helps avoiding the problem of getting the card registered while on the train, which tends to fail, and you may be better off with a working phone when you arrive at Dar at 3 a.m. as we did. Taxis, hotel etc., you get the picture. After my time in Jo'burg, I feel so confident elsewhere, I just followed a guy who promised a taxi ride (and he wasn't an official taxi), asked him to call my hotel to check whether anyone was awake there, got a low price off him into town to my hotel (ca $15), where we arrived around 4 a.m. Yup, all good, but perhaps not to be repeated too often. Dar is relatively safe, especially compared to Jo'burg, but that doesn't mean it's crime-free.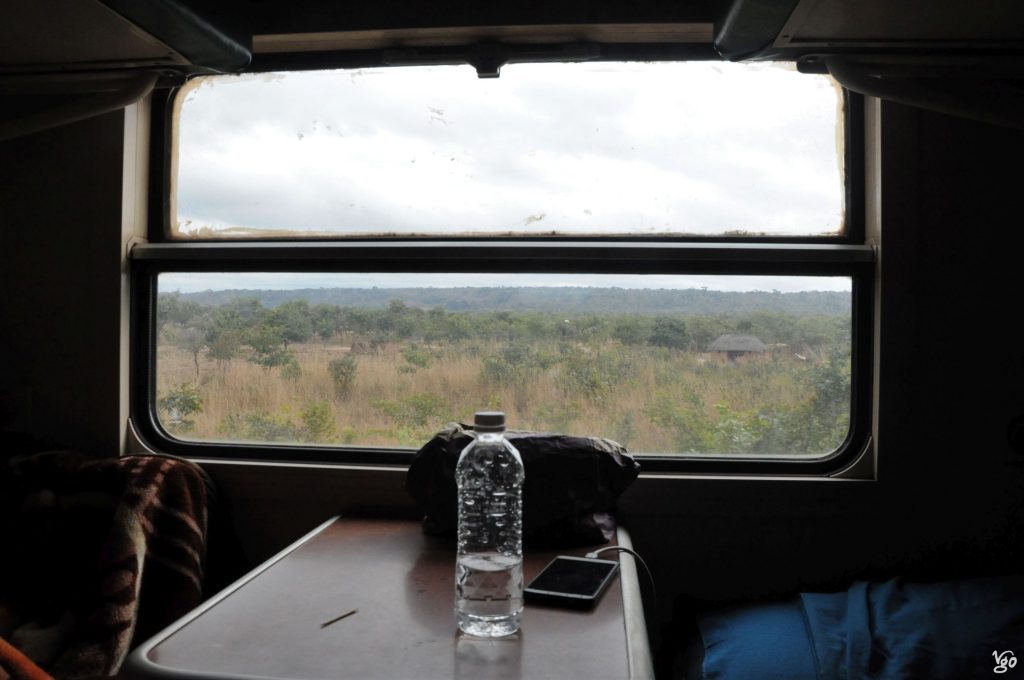 I had great company, got to know, or met again, some fellow travellers from New Zealand, France, Serbia, Japan, South Korea, Austria, UK, Turkey, and Manfred from Germany, who had been married to a Shona woman when he found work as a teacher in Zimbabwe. For the whole journey, an old man, Indian muslim from Mombasa, occupied the berth under mine. He had a huge bag with him, impossible for one person to carry, and too big to be stowed away anywhere, so he slept either in a half-seated position with his back aganist the bag, or embryo style. He was the friendliest person you can imagine, with his gown that looked like a night gown, his massive beard, and his repeated "bless yous"and "in sha-llah". Though he was mostly very serious. I tried to make a joke, but he seemed to have no sense for irony. That changed when we reached Tanzania, and our new fellows in the compartment were Swahili-speaking. All of a sudden I saw him laugh!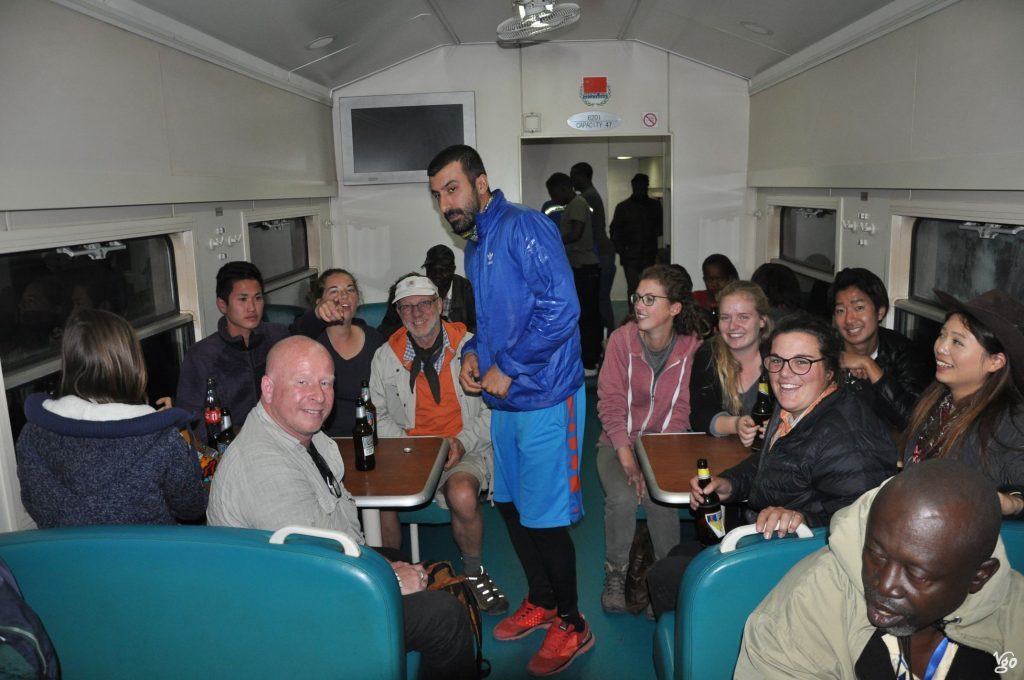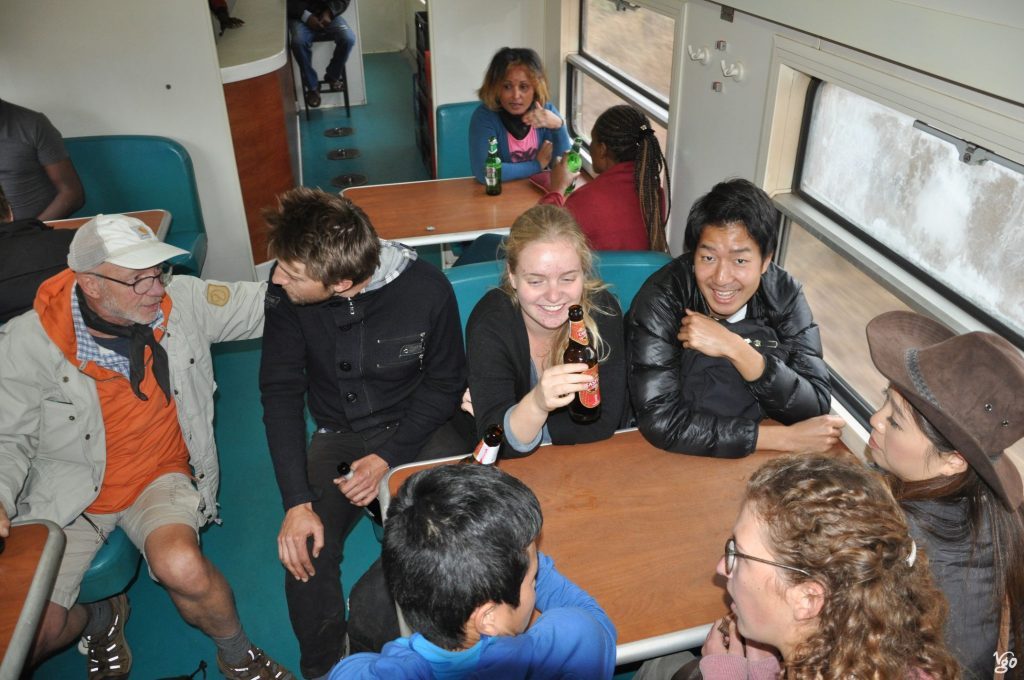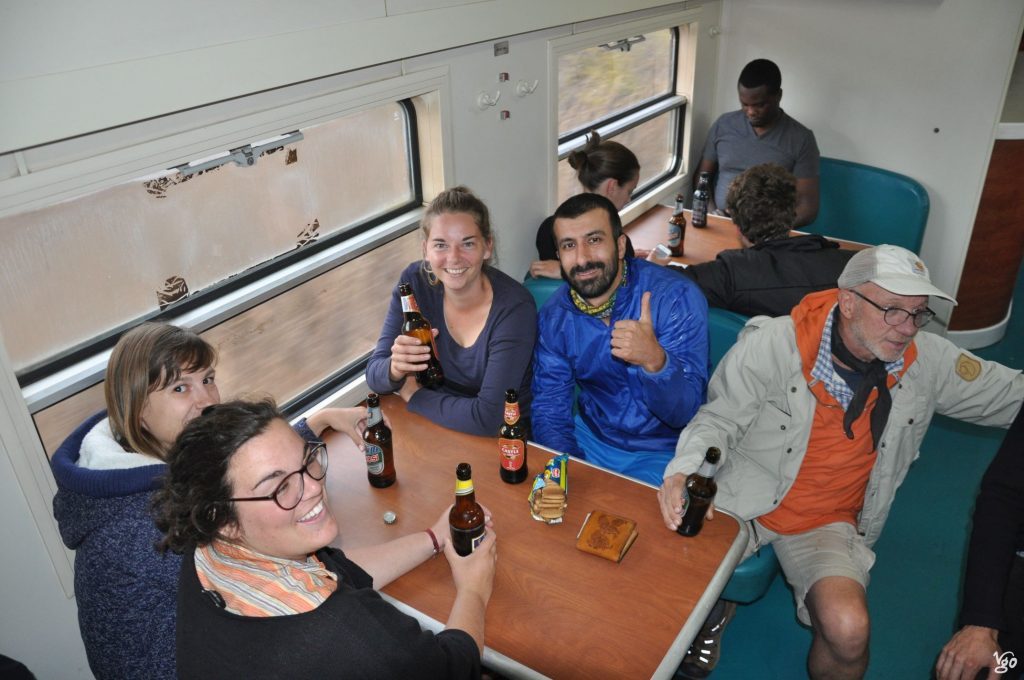 Allegedly an express train, ours stopped at small stations almost like dala dala or matatu, and sometimes for hours. Twice, we had to let an oncoming train pass by, one of them the luxury Rovos train, which must have sprung from Cecil Rhodes' wet dreams.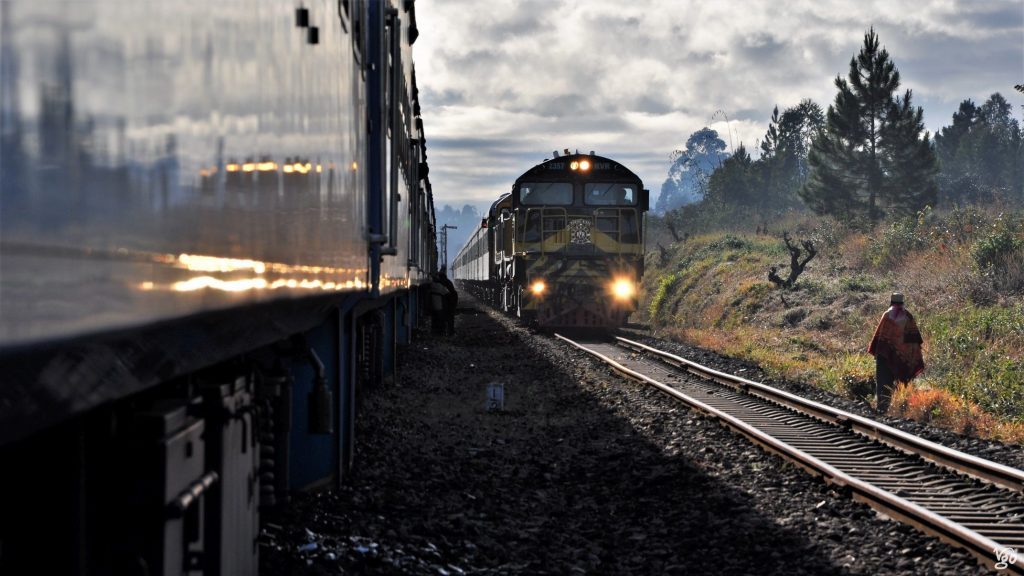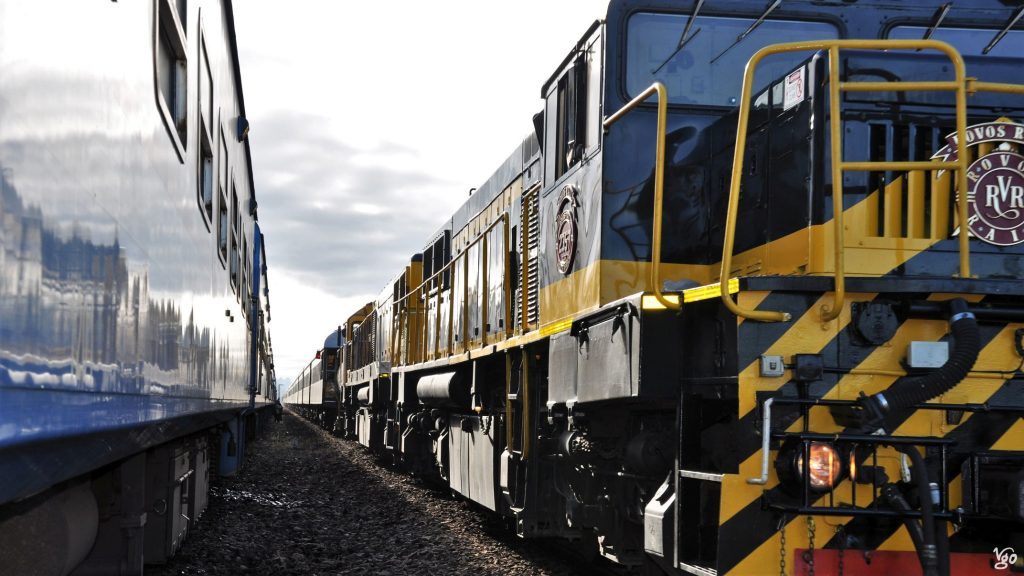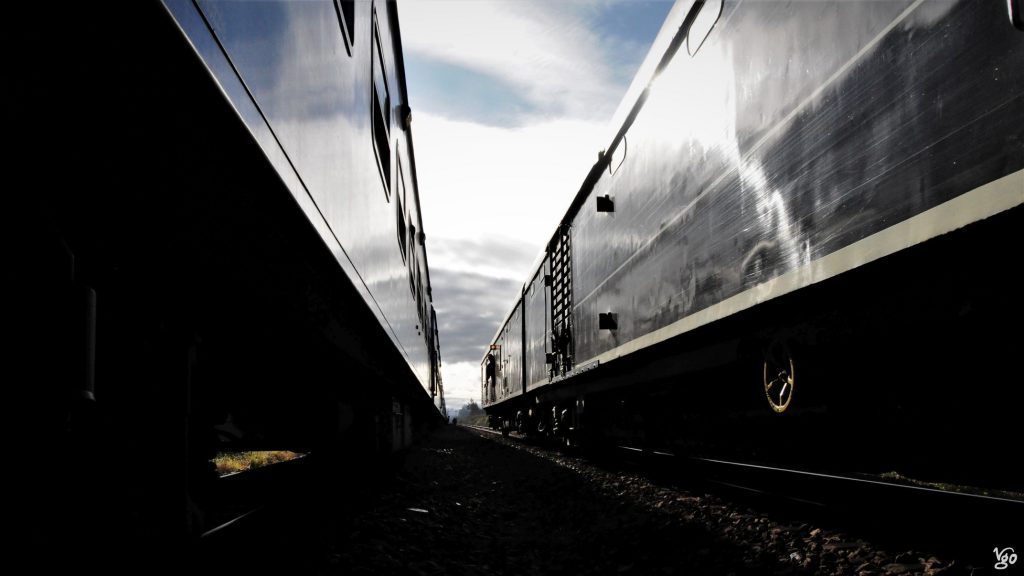 For more than two days, there is nothing much really that you have to do. So give in, relax as you are watching Zambian and Tanzanian villages and bushland rolling past, buy stuff off the vendors at the stops, have a beer, and another and then some, and if you're lucky (unlike us), your train reaches and crosses through the wilderness that is the Selous Game Reserve in broad daylight, and elephants are queueing up for your photographs. Or so they say.