This is my second trip to Malawi this year. I arrive in a time of political unrest following the elections in May. Leaders of the opposition parties have alleged that there were massive irregularities and that Mutharika is the "tipp-ex president". Lilongwe, Blantyre and other places have been the scenes of massive demonstrations which sometimes turned violent, including lootings and mob violence, and as of late the police and army forces are using live ammunition. Driving through town wasn't always easy therefore, since you better avoid the demonstrations as the protestors do not always clearly discriminate between who to attack. Or would the police? Anyway, we stayed clear of them as best as we could.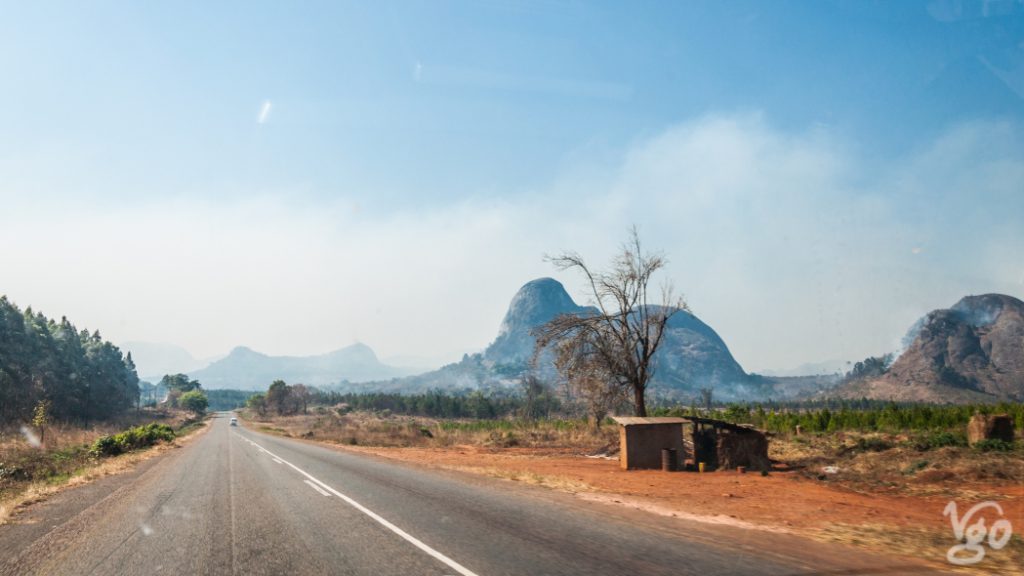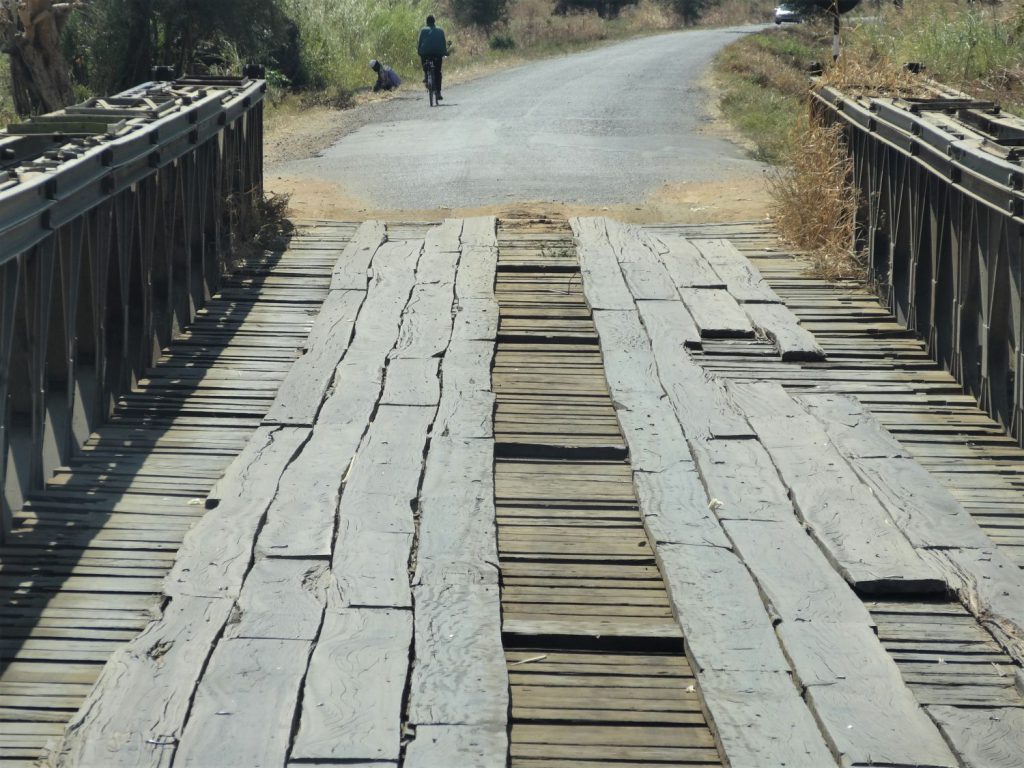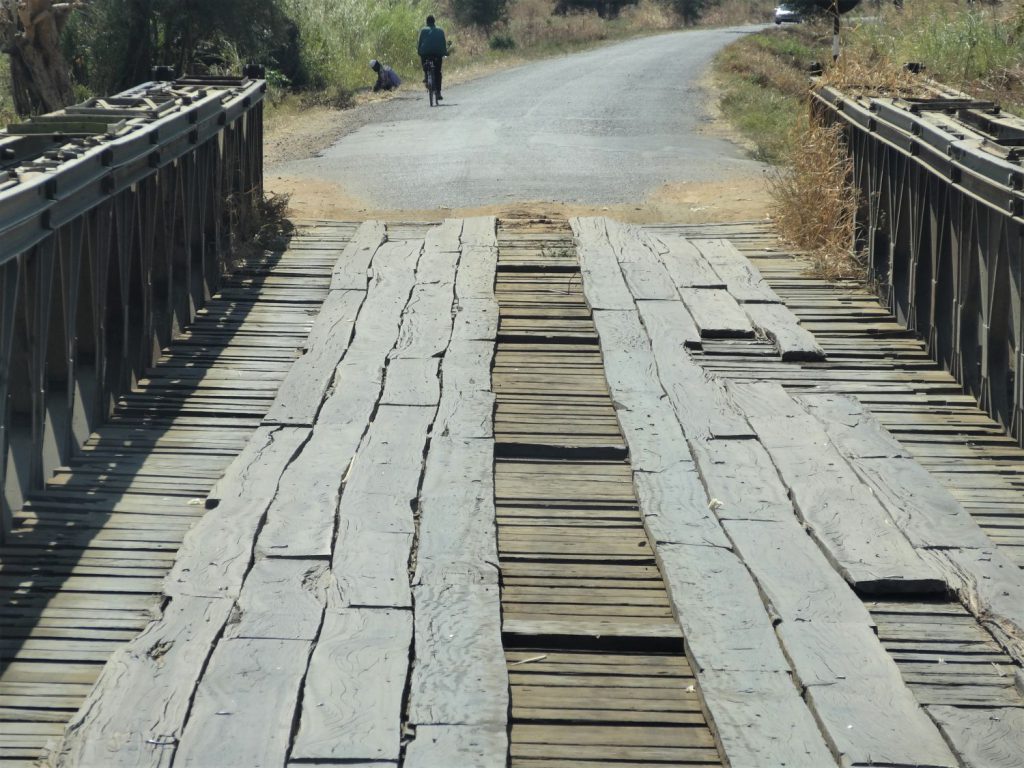 I've braaied on more continents than you have travelled! LOL!!!
After Chimz's birthday braai, we headed up north anyway. It's almost 600 km from Lilongwe to Karonga, and some stretches of the road are terrible, though others are quite good, but don't get too confident! (We did the southern circuit, down to Mulanje, in March)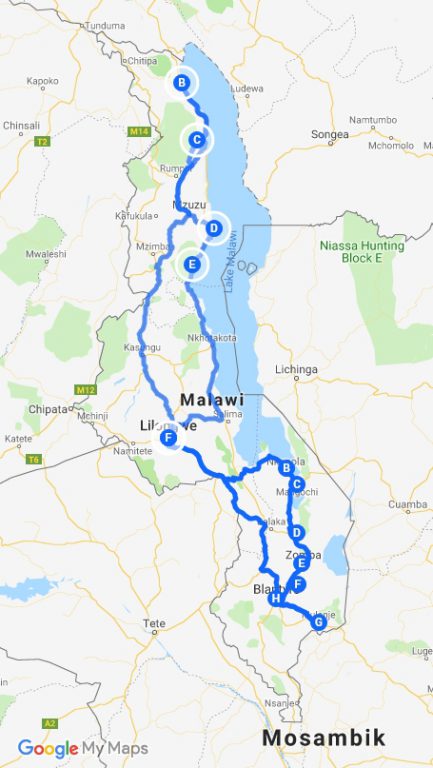 Our main destination was the Lake of Stars Festival near Nkhata Bay, and hence our time was rather limited. In other words, I need to go back to immerse myself more, especially in Tumbuka culture. Friedsen's 1996 book Dancing Prophets: Musical Experience in Tumbuka Healing still intrigues me.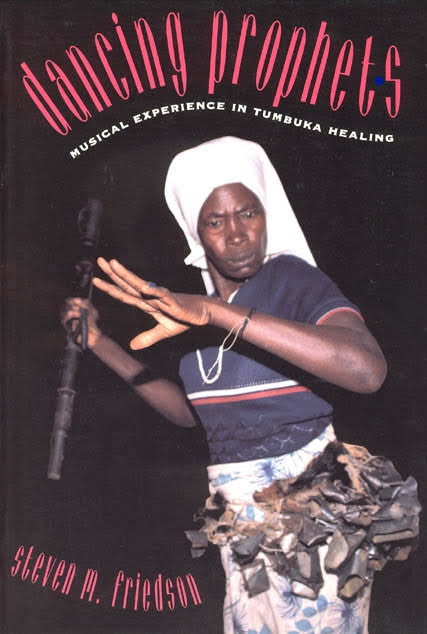 It was curious to come across some Ngoni placenames – all of a sudden it feels like you're in KwaZulu Natal!
Still in Lilongwe: Kubwinja Ethnic Lodge
On the outskirts, near a dam with a fisher village right across a lake, is Kubwinja Ethnic Lodge. You may rent a round-hut there, or simply do a day trip and listen to the drummers while enjoiying some braai (bbq). Eventually I tried my hands on a drum, but I must say Chewa drumming remains tricky! The speed rquires extreme precision. You can get near by minibus, and do the rest by bicycle taxi.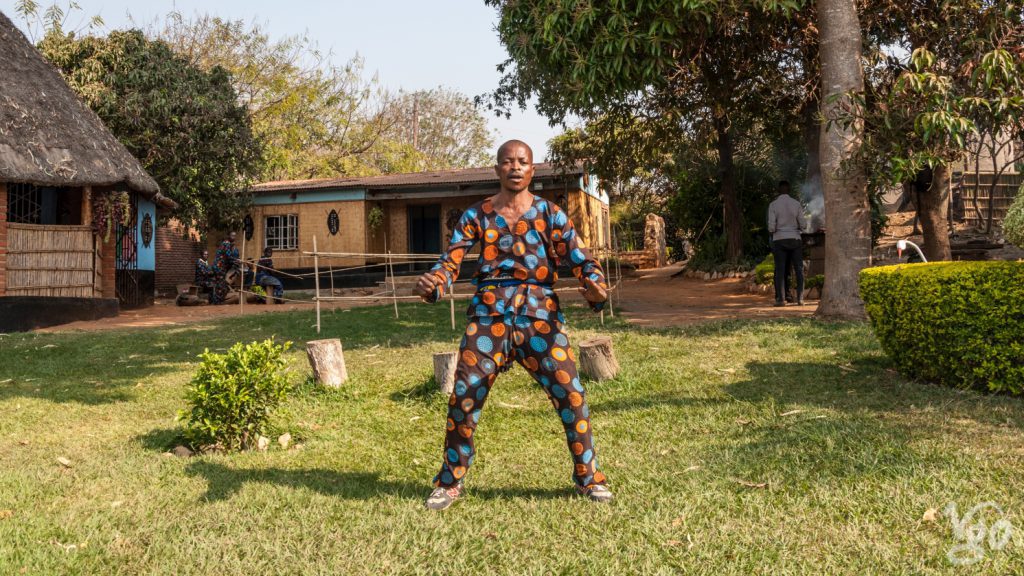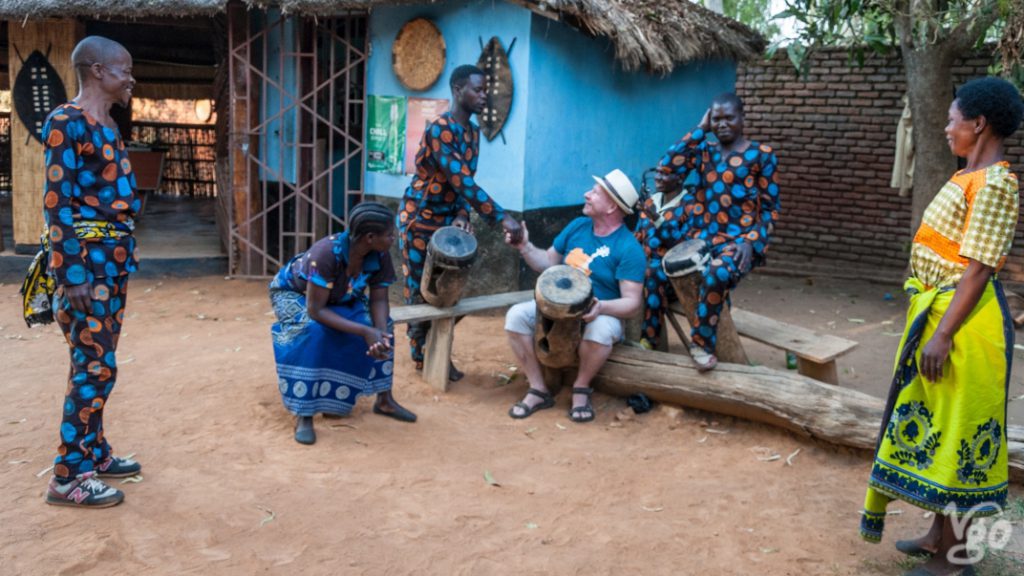 Bicycle taxis are one a staple in Malawi. They cater for villages a couple of kilometres away from the main roads.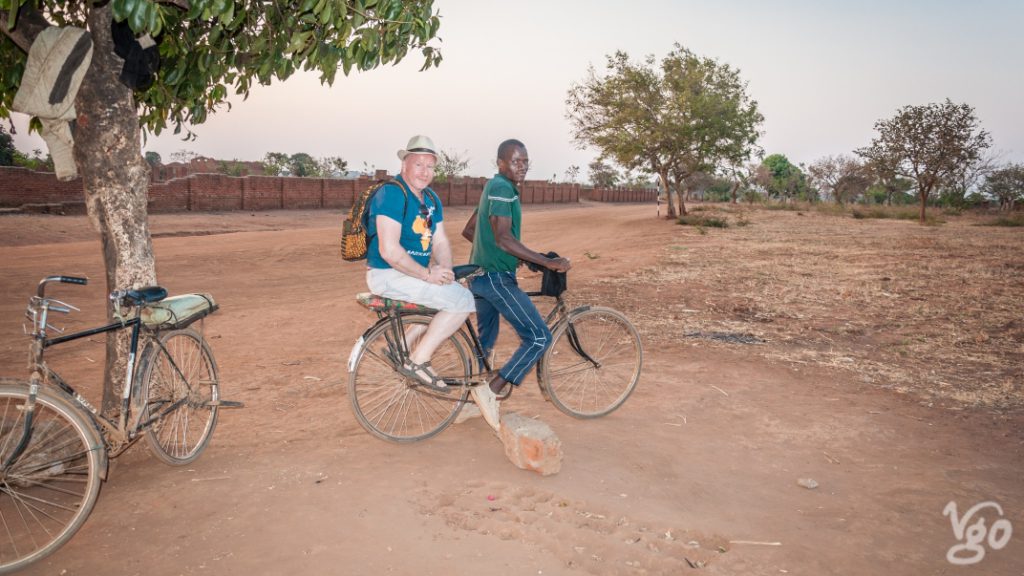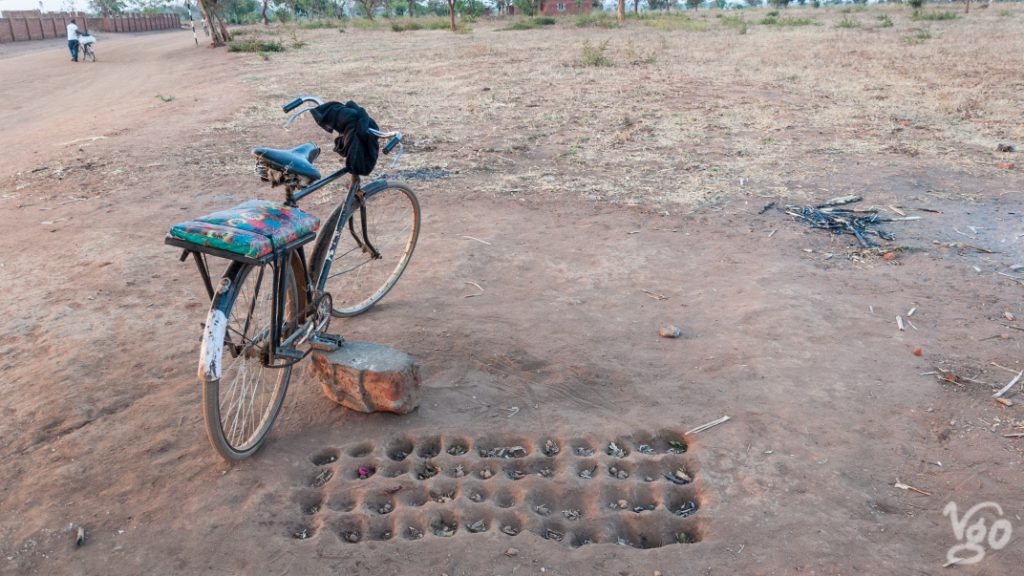 The North
Lots of forests around Mzuzu, but very dry and the smokes of wildfires are all around. Deforestation is one of the plagues that Malawi's struggling with. Much is lost to charcoal that is readily available along the roads. Buying it is illegal, and police do check cars for it (I know from experience), and still everyone does it. As do the police. Once they find a sack in someone's boot, that sack will be confiscated for the benefit of you know who.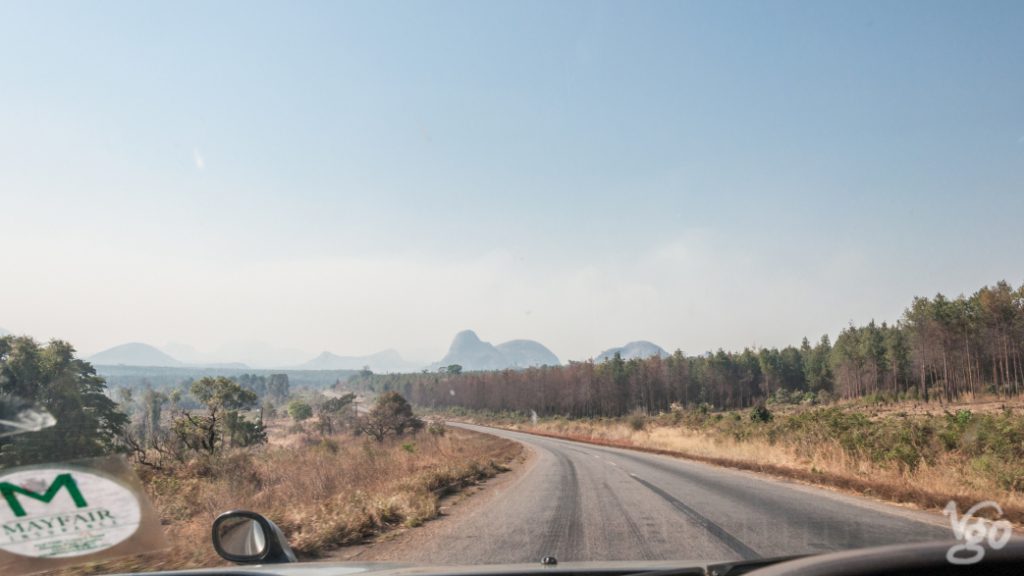 The road from Lilongwe to Kasunga is bad, as in: bad. It improves after Mzuzu, and later on we found ourselves driving very narrow serpentines, in what looks like empty mountainous bushland, where Chimz kept on telling stories of car-jackings. Our car decided to stop randomly three times. Not funny. Especially in such an area, shortly before nightfall, and with the zero-est of signals on your phone.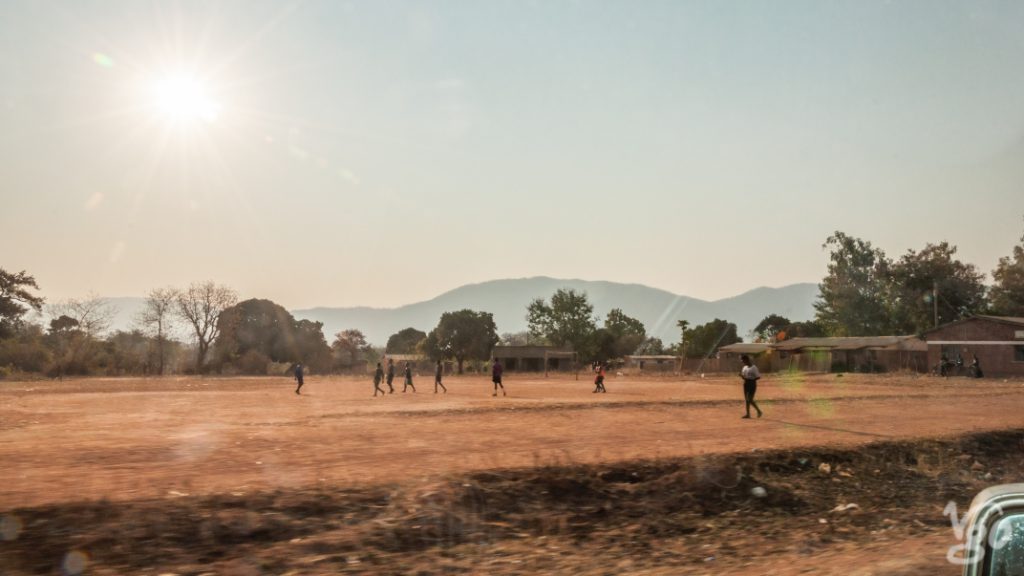 Almost inevitably, considering the distance in total, we spent the last hour driving in the dark trying to avoid oncoming trucks, unlit bicycles, the odd pothole (few though that side), and veering off a road with no sidelines.
Karonga
We stayed at Mikoma Beach Lodge just 5 km before Karonga – truly value for money. Apart from beaches, Karonga has the best museum in all of Malawi as far as I am concerned. Its highlight is the Malawisaurus found nearby. I liked their display of local ethnic customs, which were brought to life by our guide, and I was truly surprised about the critical material on Malawi's recent political history, notably the terror under the first president Kamuzu Banda.
The first naval battle of World War I always features prominently in local museums. I mention the exhibition in the Mangochi museum here (> Lake Malawi to Mangochi), with some pics.
I was stunned by the open criticism of the Banda era in these accounts – even the books on display echoed the same theme.
Livingstonia
This is one of the truly historical places in Malawi – and one endowed with natural beauty as well. Provided you have a solid 4×4 with plenty of clearance you can make it up there from the lakeside – it's a 15 km rough rough – as in: rough climb over rocks and pebbles with loads of hairpin bends next to the steepest cliffs as well as rocks in your path that seem to have come down just moments ago. It's a rough ride. We made it though. The alternative is the road from Mzuzu, currently under construction, but still way more comfortable. That was our way out. Bring sufficient fuel. There is no fuel station between Karonga and Rumphi (173 km on the main road).
Manchewe Falls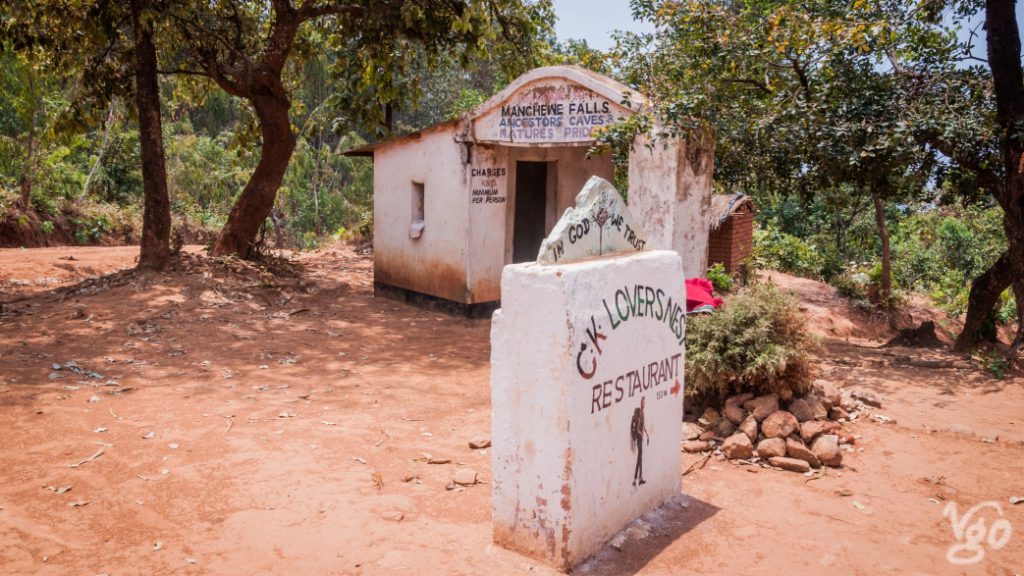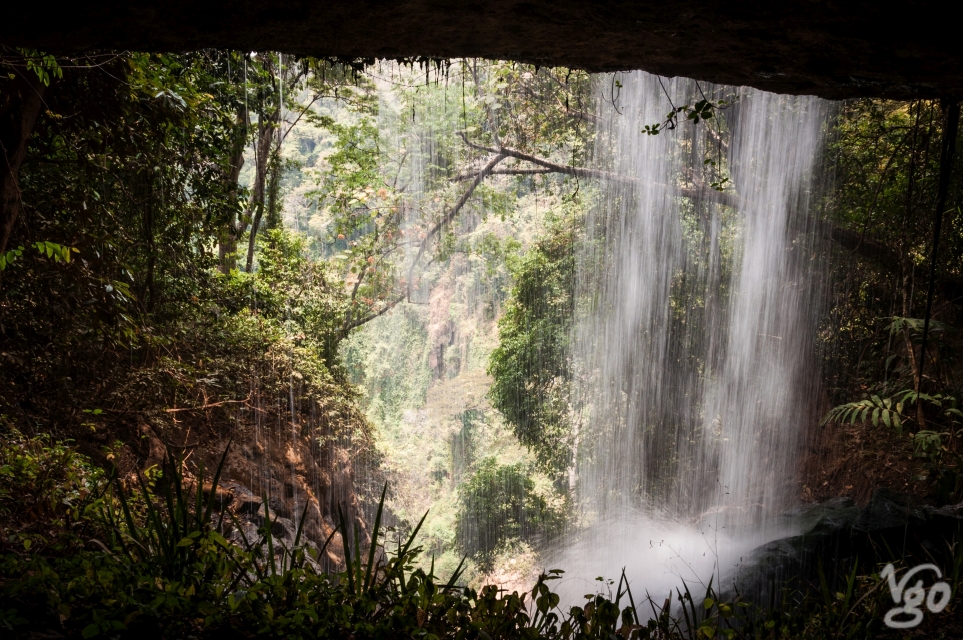 The reason why Livingstonia exists is the missionary church, established as an escape from Malaria-ridden Cape Maclear in 1894 and hence one of the oldest buildings in the country. See more here.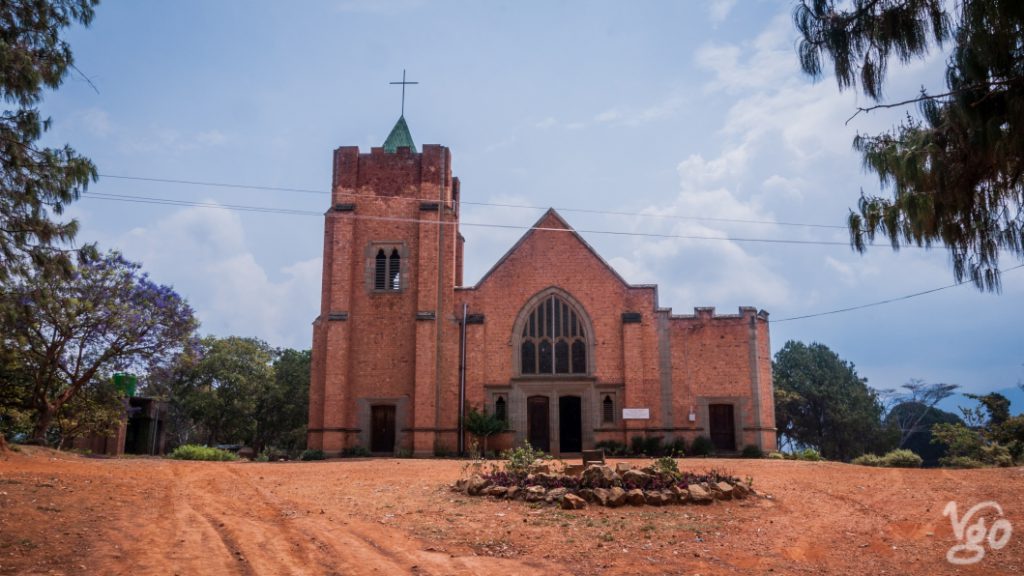 The spirit of the Scottish missionaries seems to have been so cooperative that when asked whether or not to be evacuated when liberation attempts became more intense and more violent at the end of the 1950s, instead of the "I" (we're safe) or "V" (evacuate us!) they wrote "Ephesians 2-14", which reads: For he is our peace, who hath made both one, and hath broken down the middle wall of partition between us.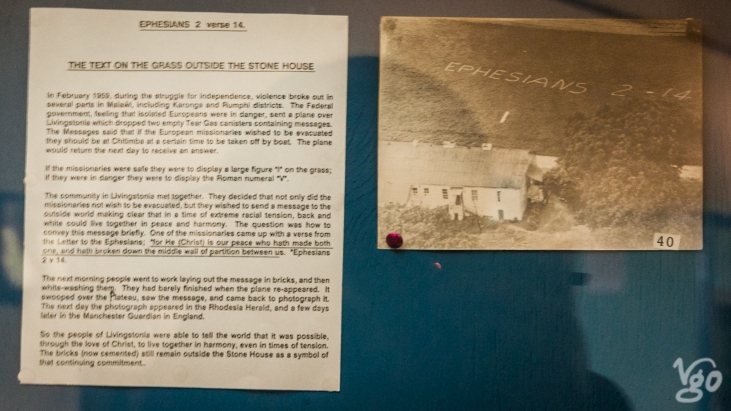 Under Banda, Livingstonia became an elite college where Latin and Old Greek were part of the curriculum. Quite a number of influential people and politicians even of neighbouring countries had received theri training here. Read more in chapter 13 in Stephen Taylor's Livingstone's Tribe: A Journey from Zanzibar to the Cape (1999). Their website is here.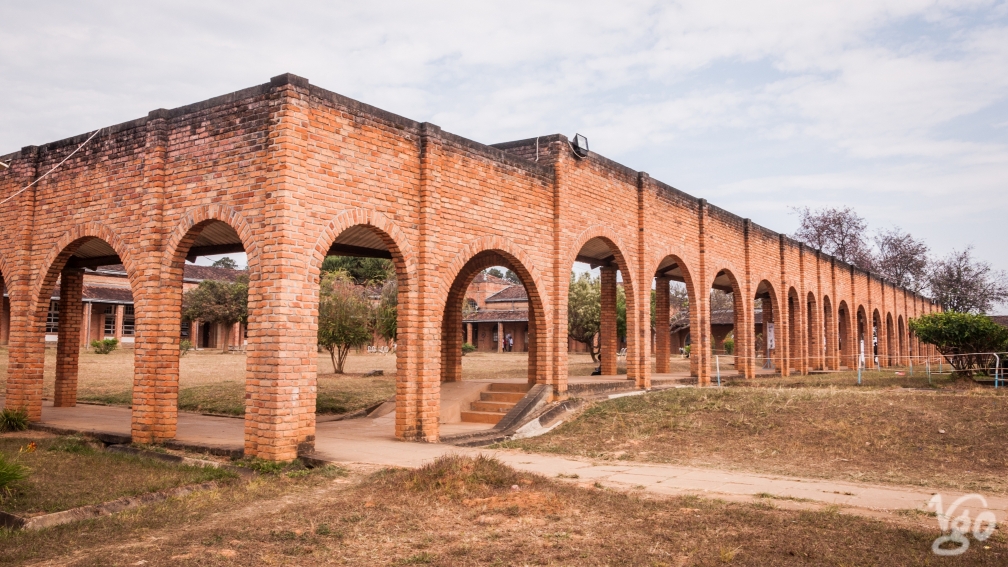 Road moments
jacarandas in bloom, Jesus in his or His way, and the latest evidence of how dangerous driving can be here: two capsized trucks on a really good road in Malawi (Mzuzu > Nkhata Bay)
Pic below: The wooden bridge on the road (bad bad!) between Nkhotakota and Salima is an emotional challenge. When we first crossed it two years ago in a three-ton Land Cruiser I was seriously nervous and desperate to keep my wheels on the tracks enforced with additional wooden planks. A few moments later a truck came our way, I mean: a dozen-plus tons truck. And he had no alternative. He must have made it. As did we. Still …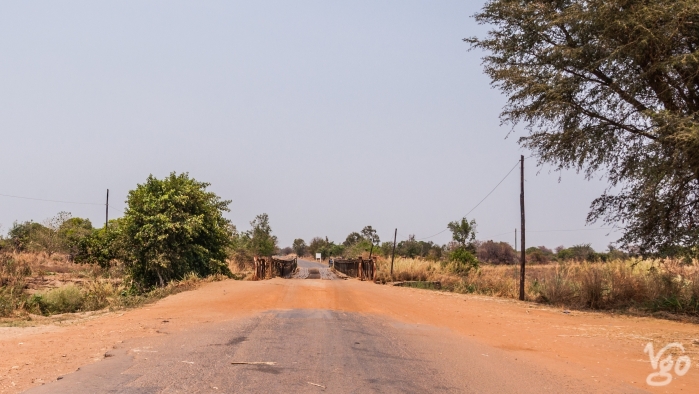 Nkhata Bay
Chimz recommended Mayoka Village Lodge, and at first my German ear was irritated since the name of the lodge sounded two familiar – Mallorca, pronounced almost identically, is such a popular tourist destination for Germans. The cottages and bathrooms (ours was separate) are built on rocks all the way up from the waterline. Make sure not to drink too much – some of the stairs are rather steep!
We were lucky – the last cottage was ours, and a crowd of people was here who were all on their way to Lake of Stars. So this was the opening night then, and we enjoyed great live music with those self-made banjos that are peculair to Malawi. I forget the name of the player, though – askies! -, but in a second set Lazarus joined in.
More on this in another post.
Nkhotakota
A final night by the lakeside, and an attempt to spot wildlife in the nearby national park. We got up at daybreak – hence the pictures of "kwacha" (sunrise and also the name of Malawi's currency – and see the lovely flag!) – and drove all the way up to African national Parks, but nope, just like two years ago not a single animal although the park is said to be rich in ellies and then some. It seems they want to keep it very exclusive, and the animals are only found with the heklp of a guide (to be booked in advance) and near the really expensive lodges, where we as ordinary mortals were not allowed to drive. Eish …
Fish Eagle Bay Lodge where we stayed the night is run by a white South African couple, and though they are totally friendly, I do not know what it is, there is a distinct feeling of South African whiteness there – in the tone, in the behaviour, and I am struggling with it. It materializes in the fact that their sockets have the South African standard, not the Malawian one. Why? Somehow I was reminded me of those awful experiences in full-on colonial bushcamps in Zambia in 2015. Not that anything like that is happening here, I don't think. Still, white supremacy, I have come to realize, is often a very subtle fissure in the contact between people, almost too subtle to notice, but still there. You can feel it in the air.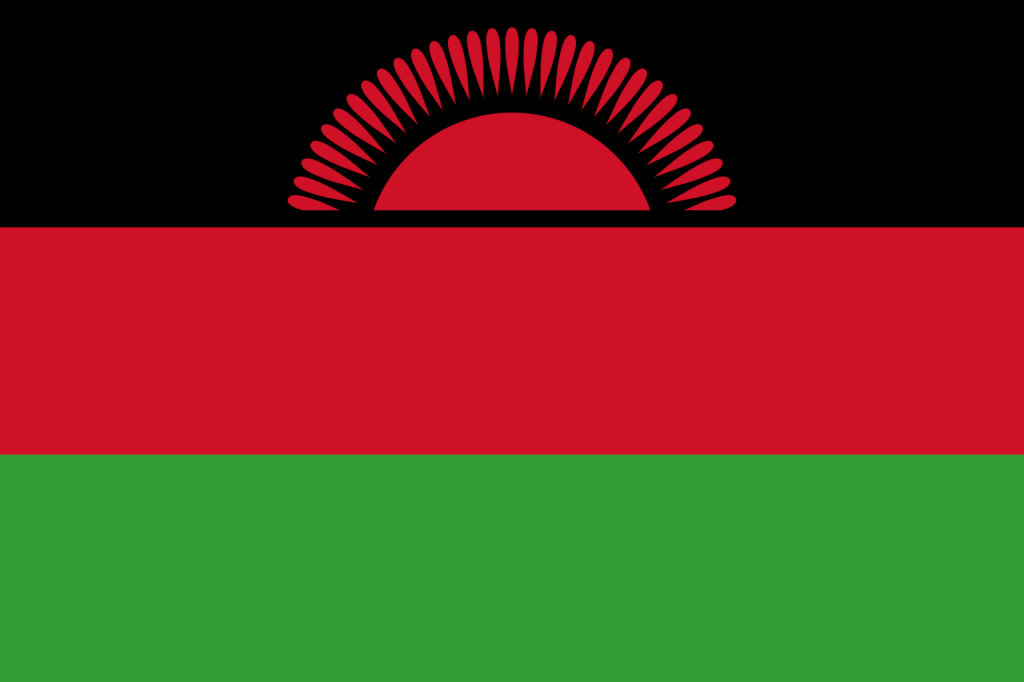 The new war memorial in Lilongwe, with a statue of Kauzu Banda and – as usual with British-inspired war memorials – a clock tower. It was removed from it's earlier place and towers the hill now – and is much higher than the nearby Kamuzu-mausoleum. Is that a message?
Unfortunately I cut my foot badly walking up the stairs, hence no view from on-top the clock tower. Askies, next time! Bye Malawi for now.