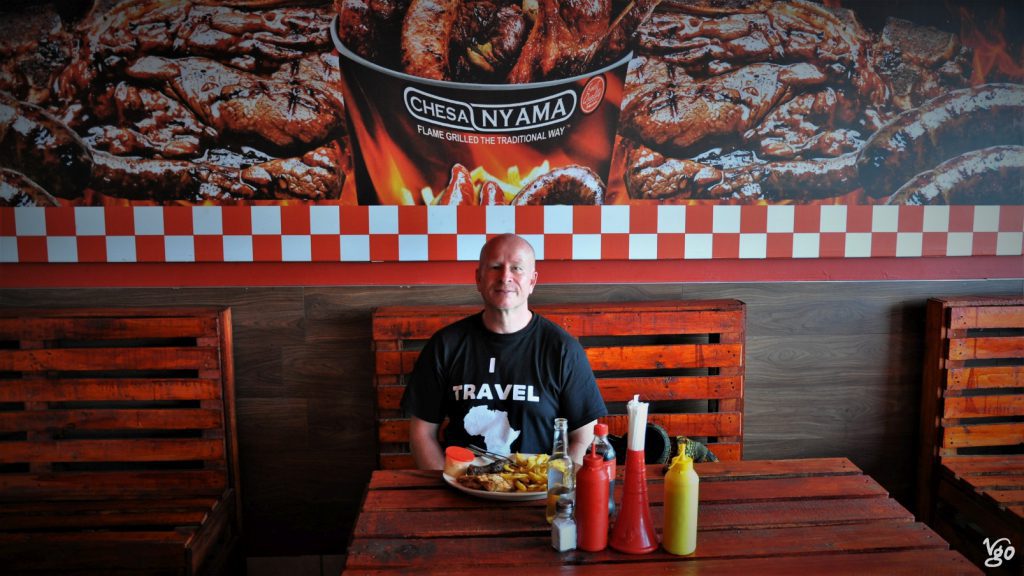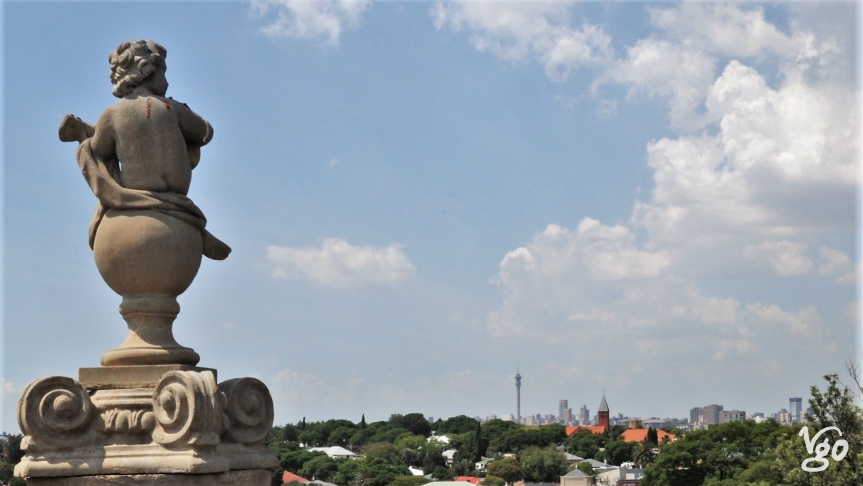 Ngiya ekhaya! Back in my old place, almost – the cottage is occupied by someone else. So I stay in the main house.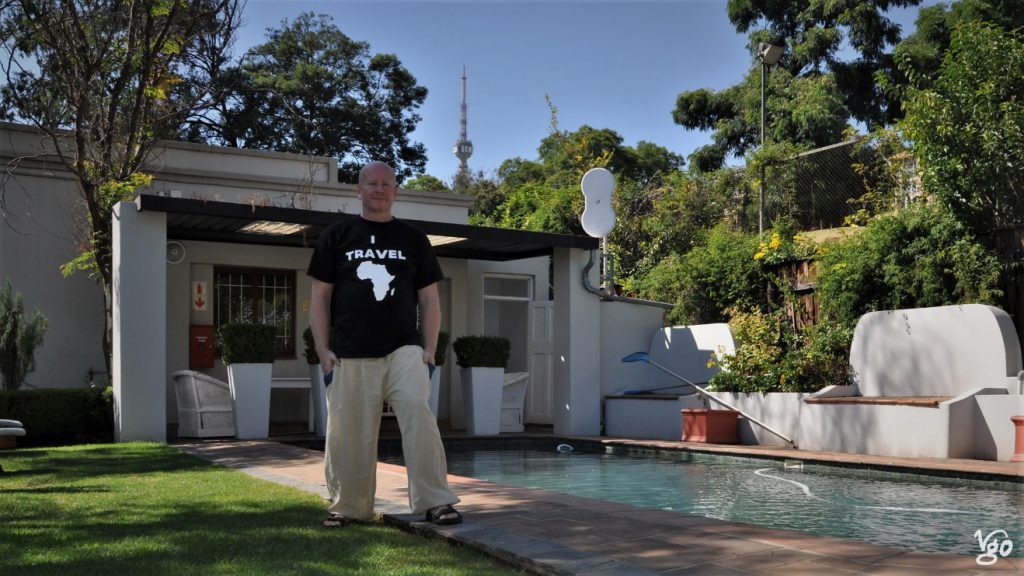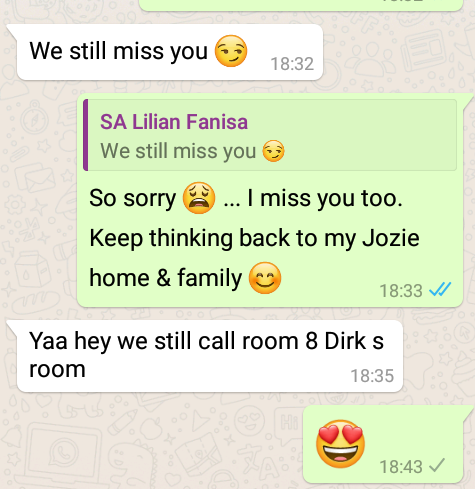 The I Travel Africa t-shirt is my friend Vuyi's creation. Chimz and I had ours brought to Germany in December. Now mine is coming full circle. Just in case someone makes the claim that South Africa is not Africa, well, as you can see, it is. After all, my t-shirt here says it all, don't it! 😉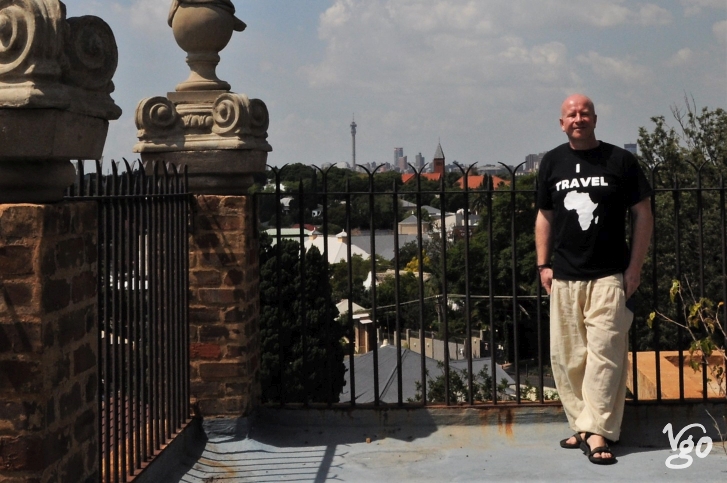 Most of the following pics were taken at the Johannesburg Institute for Advanced Studies (JIAS) residence in Westdene/Melville JIAS. What a great facility for academic meetings! But I'm told they are also open to hold weddings. Some pics were taken by my friend Fanisa.
Inhloko (cow's head) with pap, it's for the Zulu man, ne?! Make-shift restaurant on the road side in Jo'burg. The big M in the background cannot compete. Full portion R25.- (EUR 1.50), though the way it is said to waken your appetite may cost you dearly months later.
And as for my farewell, Msaki and Umle are playing at the Roving Bantu around the corner from here, in Brixton. The Roving Bantu is ever so hospitable, and cosy, and I get the chance to have a chat with Msaki whose music has been on my playlist for over a year now. Eventually we are entertained music played from the phone of Ayanda Daweti a.k.a. Chumani from eTVs Scandal.