I was with Chimz in Malawi when Cyclone Idai hit the East African coast near Beira in Mozambique. Malawi and Mozambique had had losses of life before due to flooding and falling trees, but the full blow of Idai was something else. Some suggest it will turn out to be the worst natural desaster to have hit the southern hemisphere in known history. Idai left hundreds dead in southern Malawi, eastern Zimbabwe and, foremost of all, in central Mozambique. Beira, a big city, is largely destroyed, and an inland ocean has been formed, in which to this day survivors are struggling with the water, with moskitos, snakes and wild animals and the lack of the bare necessities of life.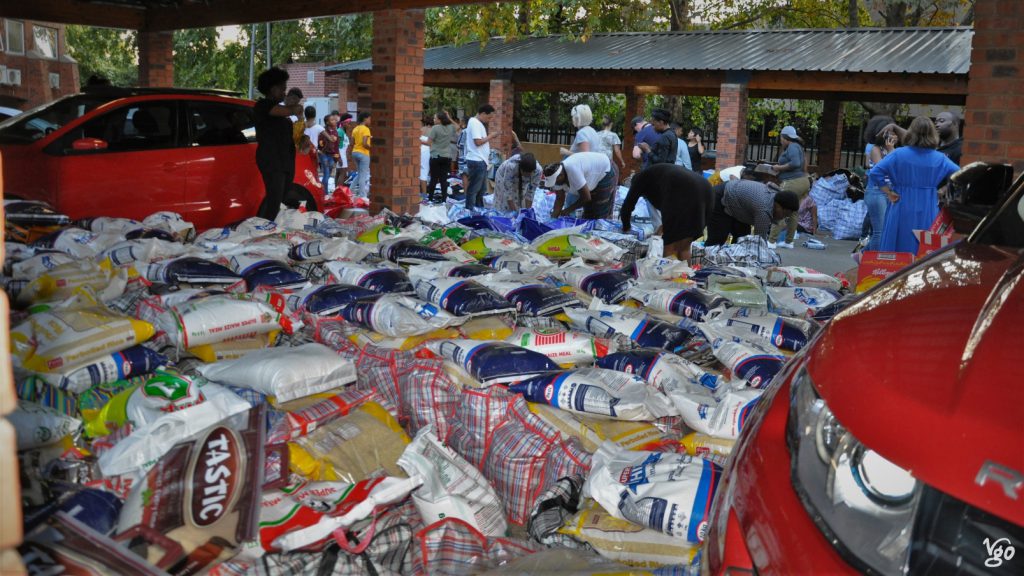 Personally, we just felt the aftermath or side effects of Idai, especially in the form of heavy rains and lots of powercuts. I felt also particularly sorry for the people in and around Chimanimani, the place Chimz and I had visited last July.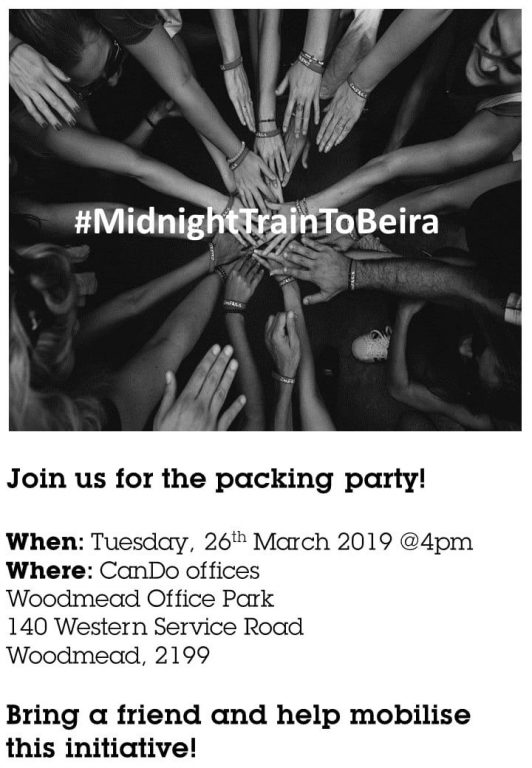 Here in Jo'burg, my friend Vuyi notified me of the Midnight Train to Beira initiative that have collected material and money donations, which will be distributed in Beira in the next few days. Yesterday, an inspired crowd got together to do the packing, and I was happy to join in for quite some hours. Every pack contains food in the form of meat/veggie/fish cans, cooking oil, 10kg rice, 10kg mealy maize, toiletries such as soap, toothpaste, sanitary pads, nappies, moisturising cream, a solar light, clothes, and then some. The packing was hectic, every single item had to be accounted for customs declaration, and unfortunately we had to move all 300 or so packs several times, and eventually to a storage room, as the trucks (provided by Scientology) could not yet turn up. Hopefully, the people will manage to sort the rest today, pack the trucks and head off in convoy to Xai Xai (that's as far as you can get, apparently).
The spirit and atmosphere during the packing were great, and I made some new friends and earned myself the nickname The German machine 😉 – a compromise, I believe, based on my insistance that Germans are good at engeneering, not necessarily at physical labour. Talking about Germany, I was reminded of the great efforts, and similarly great atmosphere especially during the floods in Germany in 2013 – for some visuals, here's a video (in German).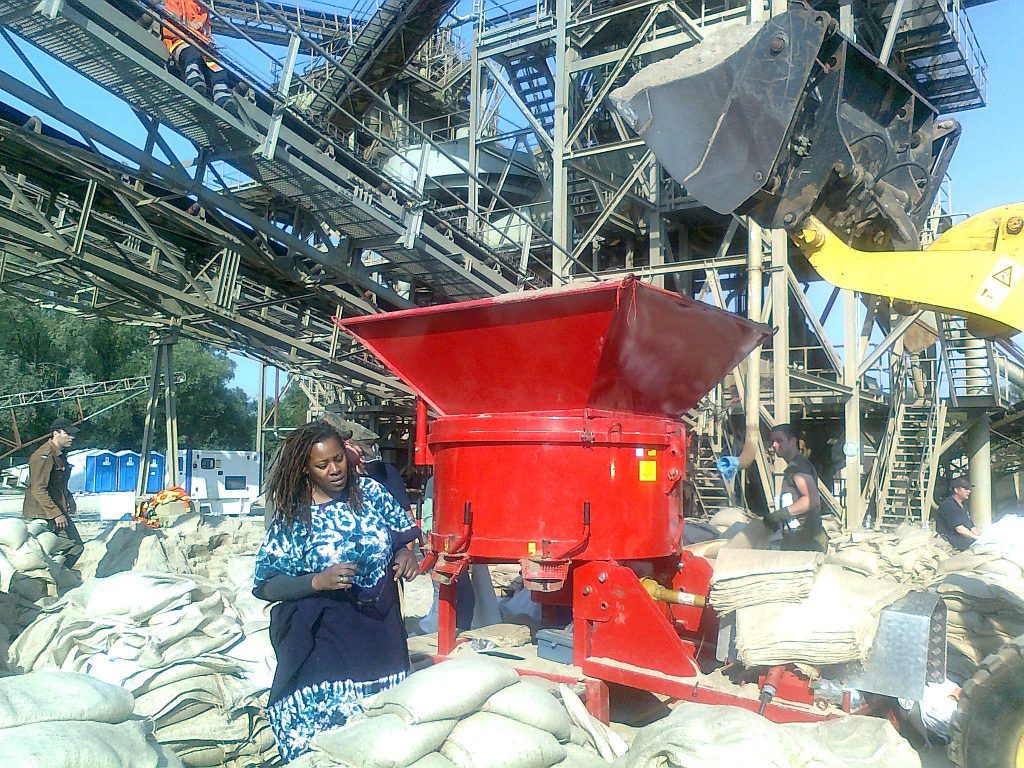 Back then, I went with Alberta (my ex-wife) to one of the filling stations near my hometown Magdeburg, and we spent the day filling sand bag after sand bag. As dramatic as it was, none of the past floods in Germany was anywhere near as devastating as Idai, and Germany's infrastructure helps minimizing the loss. Having said that, it was also the joining of hands that prevented worse outcomes, and as hre in Jo'burg I find it so proising to see people getting together to help out. Ubuntu amandla – not sure that makes a sentence, but you'll get what I mean.
Here are some pics from the packing yesterday, including some by others (askies, I hope it's okay).