We knew it wasn't going to be easy, and now that we're happily married it may seem strange to go back to all those obstacles that were raised by one authority or another, by all those snide remarks that were thrown at us, racist micro aggressions which people here in this country are still largely unaware of. Although some of my friends avoided the trouble of getting married here in Germany and went to Denmark where things are easier, I didn't want that to become a wedding tourist. I find as a citizen of this country I can expect service delivery re what the laws entitle me to get. I didn't want the local authorities to get away with making it sound difficult. I wanted to make them work for us!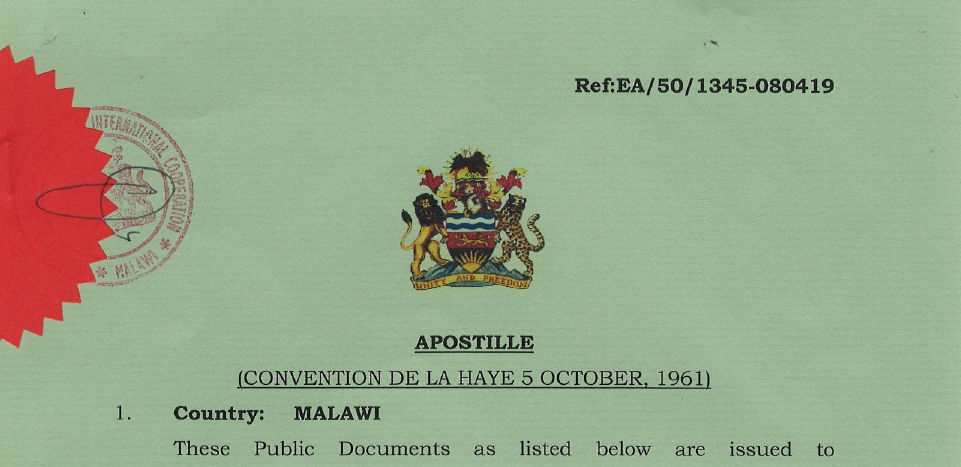 Before I dig too deep into the negatives I shall also mention the efforts of a few people to make it work for us. Without them, Mrs F. of the local foreign office for instance, we would not have been able to get married at the assigned date. Plus the patience of Chimz, my wife, to bear with all that azungu masickness beaurocrazy just because she's not from here. I am getting ahead of myself.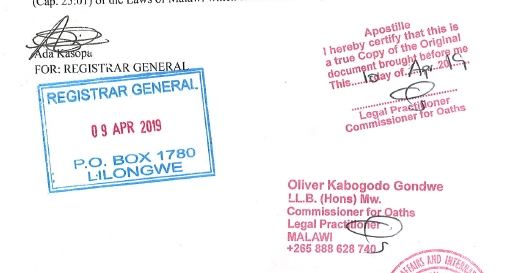 After I was officially introduced to Chimz' family, including the ancestors, in March last year we started the paperwork process which would occupy our emotional states for the better (i.e. worse) part of the year 2019. Let me make this clear: the Malawian side was never a problem. Documents were issued promptly, and when the Germans created obstacles, their Malawian counterparts said: why don't they just call us? It still makes me laugh … For one, those Germans would have to gather whatever English they know, since unlike Malawians they were never colonially forced to conduct their businesses in a foreign (or: international) language. What's more, to tackle problems in the oral medium? The spoken word? Forget it. This here is a paperwork country. An original document is the most powerful fetish here. Paperwork juju.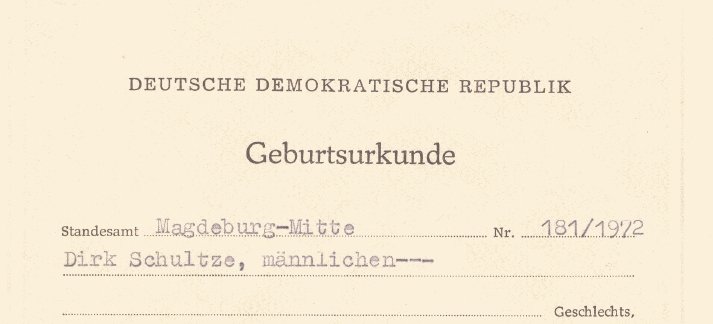 In sum, the experience suggests quite a degree of structural racism, and also this: while Germany is usually lauded as a role model of efficiency and accuracy, that does not seem to apply when you want to marry a foreigner, notably an African. At least, it does not necessarily apply for you.
Amongst the things we encountered: denied appointments (when we were there), our obstacles declared necligible or – more than once – that we'd have to wait; that there are "Malawi and such countries" (I interrupted immediately asking for an explanation that I never got); the German embassy simply didn't respond to my request for an appointment – when they did they acknowledged that it was probably too late seeing as my return flight was on the next day; our paperwork wasn't forwarded by the German embassy in Lusaka – who then lied to my wife that a response from my local foreign office was pending.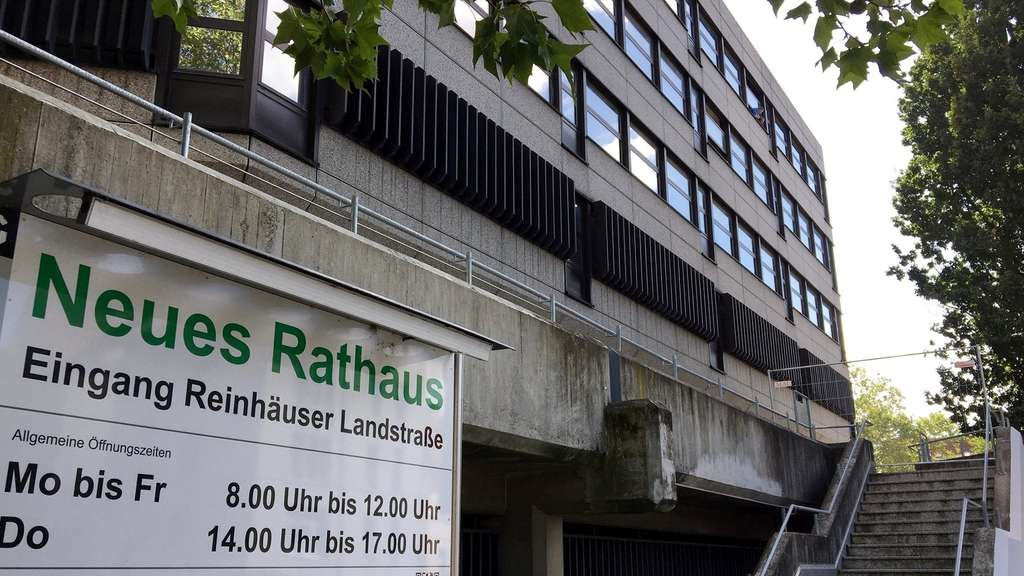 The "funniest" one
When I remarked on one occasion that, again, the registrar's office seemed to be understaffed the prompt response was "No". My further remark that in that case I seem to turn up on the wrong dates all the time was answered with a reference to the fact that they had all been on board since July. I took that in and, remembering that time, said: "But weren't you closed because you moved office then?" – which meant that all their staff, then present, were not available to any customers. She: "Yes". Her affirmative answer confirmed that customer service simply wasn't on her radar.
Another funny one
Once we were allowed to get married, Chimz needed a special visa to enter Germany to get married, to be issued by the German embassy in Lusaka (all in all a three day return journey from Malawi). The German embassy in Malawi celebrates the German national holiday – I am not aware of any more activities. Anyway, the embassy in Lusaka wanted paperwork, for instance Chimz' birth certificate. Now, as is typical in every single one of these marriage processes, her birth certificate was here in Göttingen, at the registrar's office. Since I knew they'd send it here again I offered them to pick it up here, and simply take it to another office in the same building. No, was their response, they had to see the original. And yes, they would send it here eventually. It cost me another EUR 76,- to send this one to Malawi, whence it was taken to Zambia, whence it was meant to be sent back to the same building in Göttingen. That though didn't happen, at least not in hardcopy, because the Lusaka Embassy people forgot. Things were sorted eventually by a diligent lady via some emergency email process after we complained massively.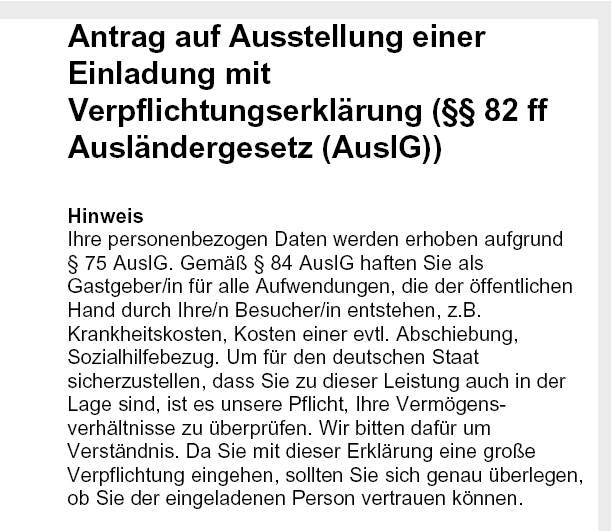 An annoying one
Minutes before our actual wedding, my wife's sister was asked for her details by the registrar's secretary. When she responded that she her residence was in Lilongwe, that secretary asked which country that's in – despite the fact that by then she'd written "Malawi" several times (for Chimz's details, for instance). Fair enough, she wanted to be on the safe side. What annoyed me big time was her additional remark: one need not know everything. Fair enough, that is true in many ways. Then again, it is absolutely unnecessary to throw it in a person's face that knowledge of her country apparently counts as of little interest? More so on an occasion like this? How about exposing your ignorance with a polite "Sorry and thanks – now I know"?!
A tragic one
The Göttingen foreign office became the target of an arson attack when they were meant to process our paperwork. Ironically, that hadn't been sent by Lusaka, so there was no risk of any damage. However, while Göttingen was suprised to see a case opened but no documents forwarded by Lusaka, their request to send them please remained unanswered – and then the fire struck and everything came to a standstill here. Meanwhile in Lusaka, folks at the embassy were having a good time or whatever, but couldn't be bothered to send our documents – for two months. When Chimz and I sent our inquires as to how things were going, they lied, then I had to shout at someone who was actually helpful, and it became a matter of 24 hours to get it all done. I told Lusaka in no uncertain terms that they better issue the visa within the following three days so my partner would be in Germany by Christmas. We hadn't seen each other in two months, and we had a wedding to organize for which the three-months visa had to be sufficient!
The hardest one
The Malawian authorities are somewhat reluctant to put apostillas on original documents. We hadn't been told that this was crucial, and since we supplied originals plus certified copies with apostillas on them along with certified translations we believed that this should be enough. I mean, how much value do you assign to a staple? We hadn't reckoned with this higher degree of magic belief in paperwork matters. Had the apostilla been stapled to the original, not its identical looking certified copy, everything would have been fine. And don't forget: Mrs Ch.G. of Braunschweig Supreme Court had the original sitting in front of her along with all the rest. No, she said more than once in her naive friendly voice on the phone (naive because she had no personal experience with what she was doing, as she let me belief upon my inquiry), and after almost two months that it takes to check the validity of less than ten pages, we were sent back to zero. Worship the mighty stapler! Another two months and a some additional EUR 200,- later we got her okay. Now the staple was on the right piece of paper – never mind it said the exact same thing. Well, almost: of course the date was different, and hence new translations were needed. I must say I am thankful for the translation service I offered me the second set for a huge discount. (here they are: Panorama Languages)
What's crucial in the process? – listen up everyone who is planning to get married:
Marriage is regulated by state law, every federal state has its own rulings. Usually, though, they follow the rulings of some Supreme Court in another state, say that of Stuttgart in Baden-Württemberg (we were told that's the one), rather not that of Cologne in North Rhine-Westphalia (too lax, we were told) – eventually our responsible Supreme Court (Braunschweig) said they'd follow Dresden in Saxony. This may effect minor issues – then again, what you find is a minor issue certainly is major one for the paperwork wizards. So get solid information on state of affairs right from the start! The local registrar office was little prepared, never mind the hundreds of international weddings they must have been through.
The Supreme Court will assess your documents, specifically considering that many countries do not issue the kind of document that ensure your partner's eligibility for marriage. In our case, Malawi only issues a Certificate of Singlehood, which in the view of the court does not automatically imply my partner's eligibility. They will check local law, in order to avoid limping marriages (look that up yourself). Provided the court sees your documents fit, they will dispense your partner from the required form and accept what you can bring to the table.
What they wanted: Birth certificate (original!), Eligibility Certificate, or one stating singlehood/divorce, an Apostilla attached (to the original!) and certified translations into German. Matters may be different in another state or with respect to the country of your partner. So, check beforehand.
Your partner should have at least an A1-level German certificate, otherwise s/he will not get a visa to get married here.
The costs are manifold: Emotions and nerves (unmeasurable). Time – plan just under a year if it all works out quite smoothly. The problem is: some steps need to be taken one after the other. Be prepared to book flights at shortest notice after you've been watching the fares for weeks. Be prepared for embassies to change their procedures – in our case for instance to move all business to Pretoria in South Africa. It makes the process longer, and naturally it costs you more. Money: just under EUR 1000,- on top of what the registrar wants for a wedding ceremony. Some is for DHL, sending documents back and forth (always EUR 76,-), some certified documents, apostilla, translations, Supreme Court fees, visa.
Most importantly: Be aware that this can be a major test to your relationship! Be smart, insistent, patient and do not lose confidence – and the love for your partner. S/He is not the one to blame for what governments do to you! I got angry a lot of times, often had to contain myself in order not to make matters worse, and I used to say: They cannot stop us, they can only delay us, and this is exactly how it happened.