Mark, of Jo'burg Photowalkers, had arranged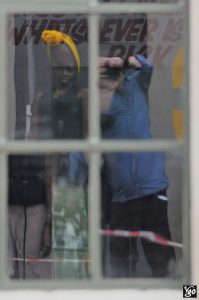 for a meeting at Victoria Yards – a place that is currently being developed into an attractive area for artists and artisans, in the middle of town. Which can be a tricky thing in Jo'burg, not least because of crime … when Chimz and I went to this area to go drumming with some people the night before, the taxi driver wouldn't stop at any red light out of fear of being mugged or even shot, like one of his colleagues the previous week. So, in the company of a bunch of photo nerds, we went and explored this emerging "new Maboneng" – and loved it. And since it was a Sunday, we would later move on to the "old" Maboneng and its gorgeous market on Fox Street.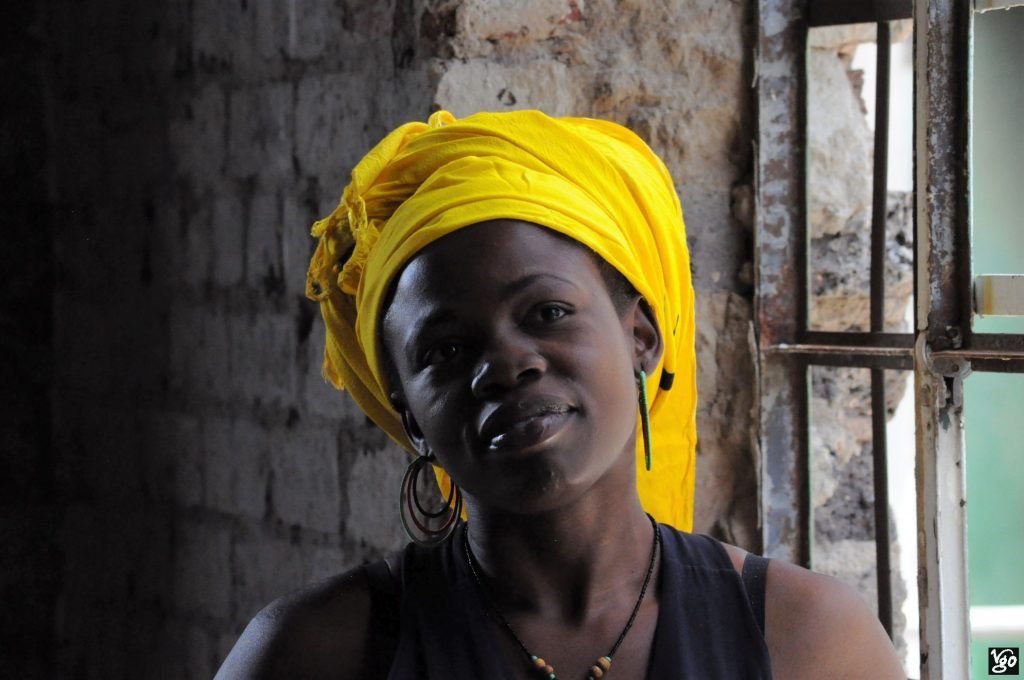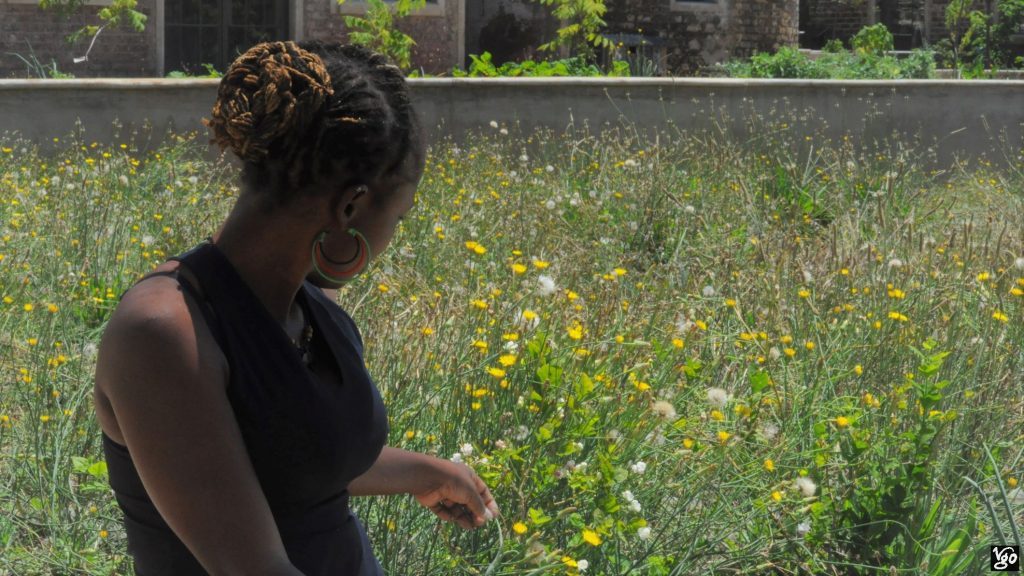 At Victoria Yards, it did not take long for other photographers to ask Chimz if they could take pics of her, and every single one of them loved it. What she and I found irritating are the ones who start taking pics from a distance, shooting away without asking. I've talked about my view of the ethics of photography elsewhere, and when I notice it the next time she or I will have to confront those people. Anyway, Victoria Yards and Maboneng offer great locations for photography. And Chimwemwe a.k.a. Chimz is just such a wonderful model (and not only that).
While things looked a bit bleak at first, the joy kicked in at an African craft shop.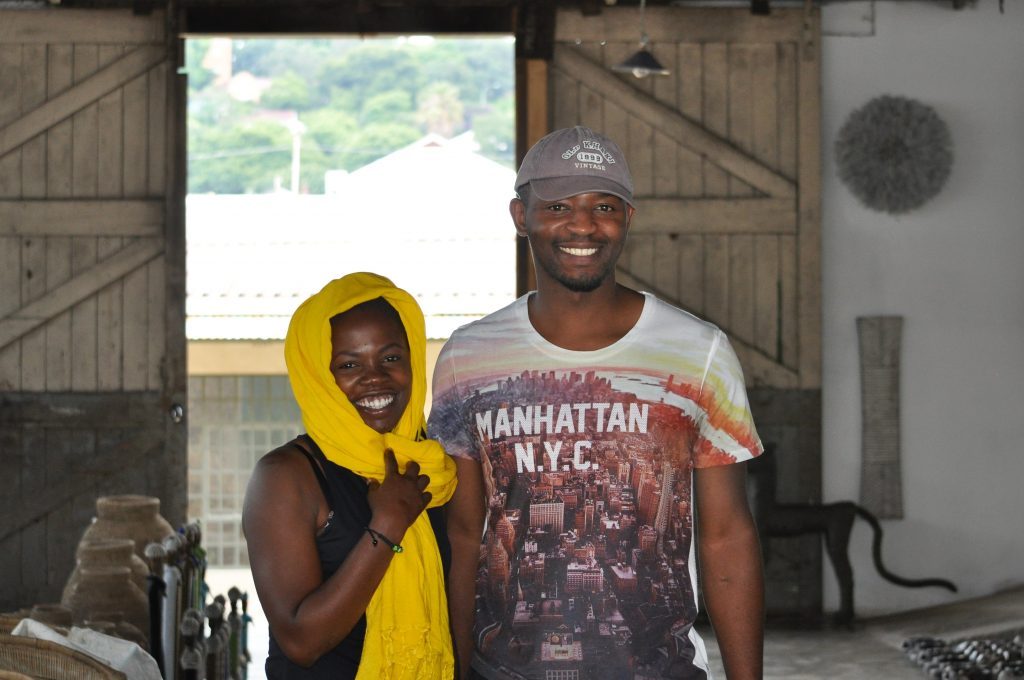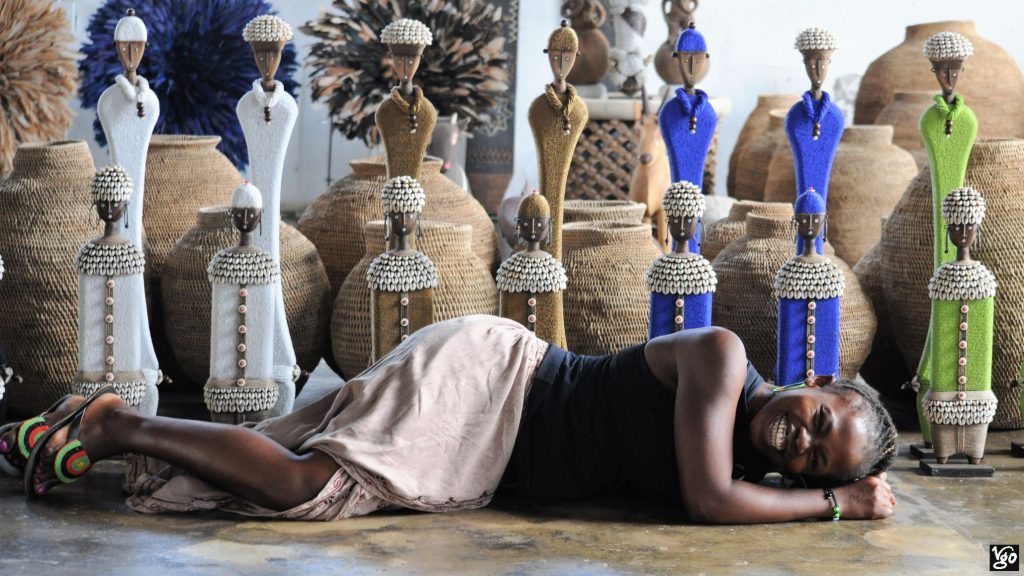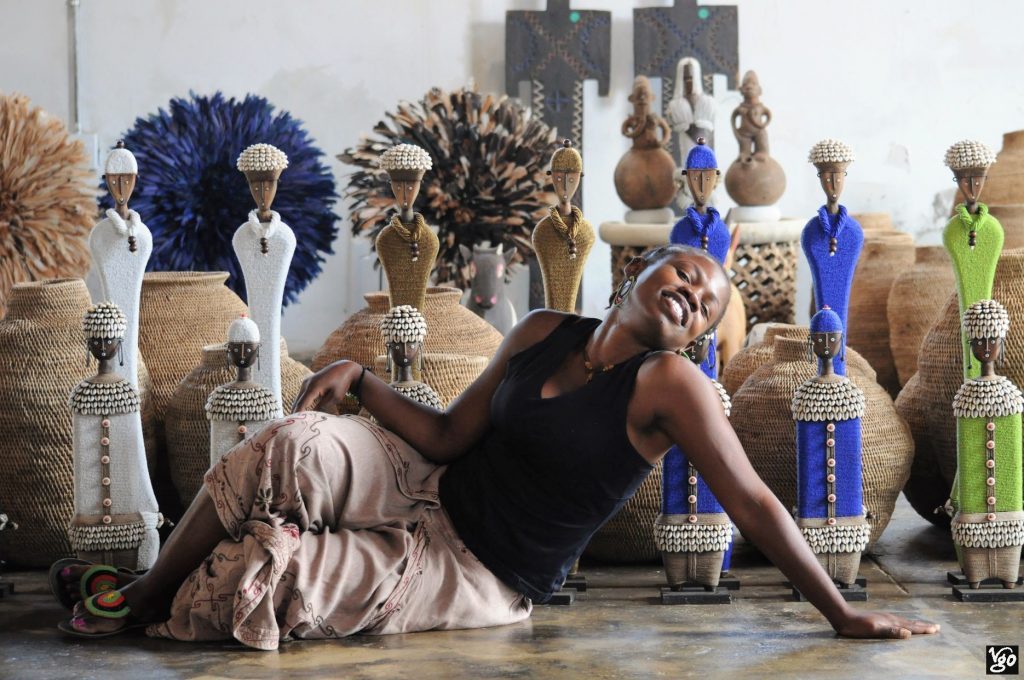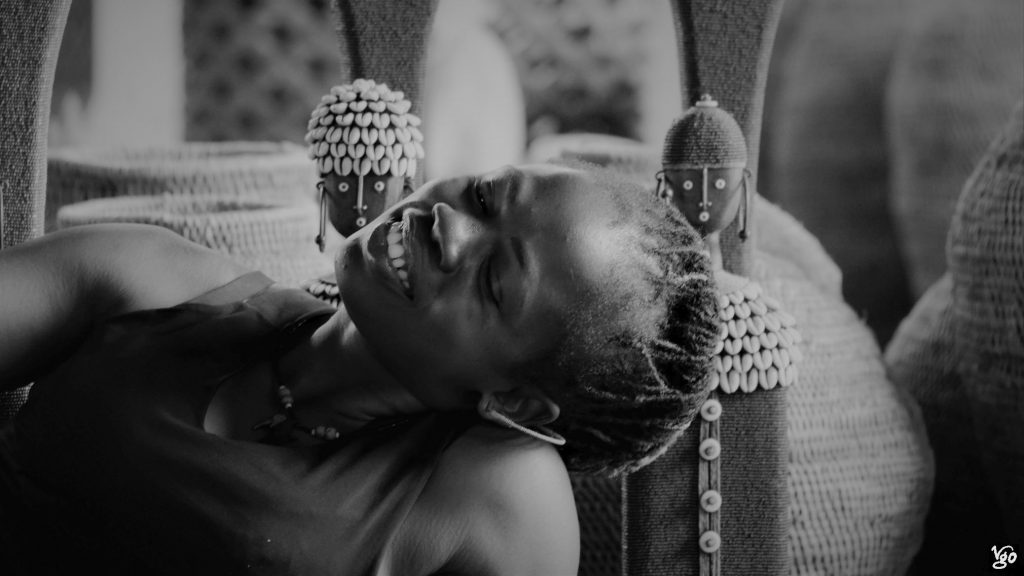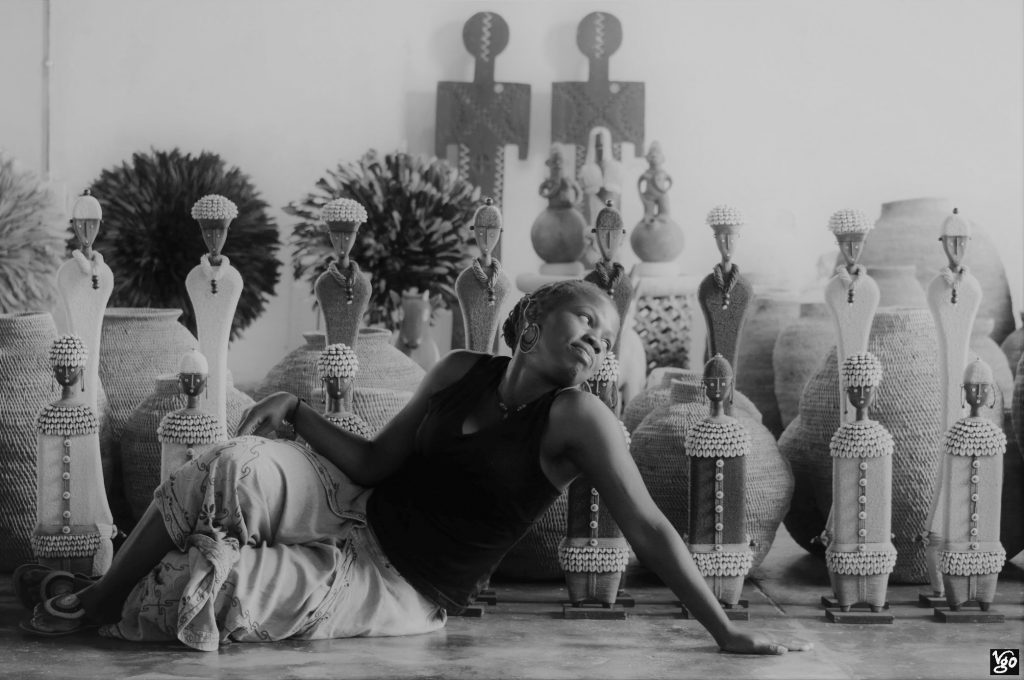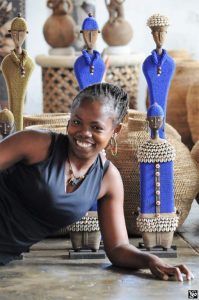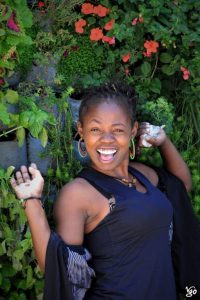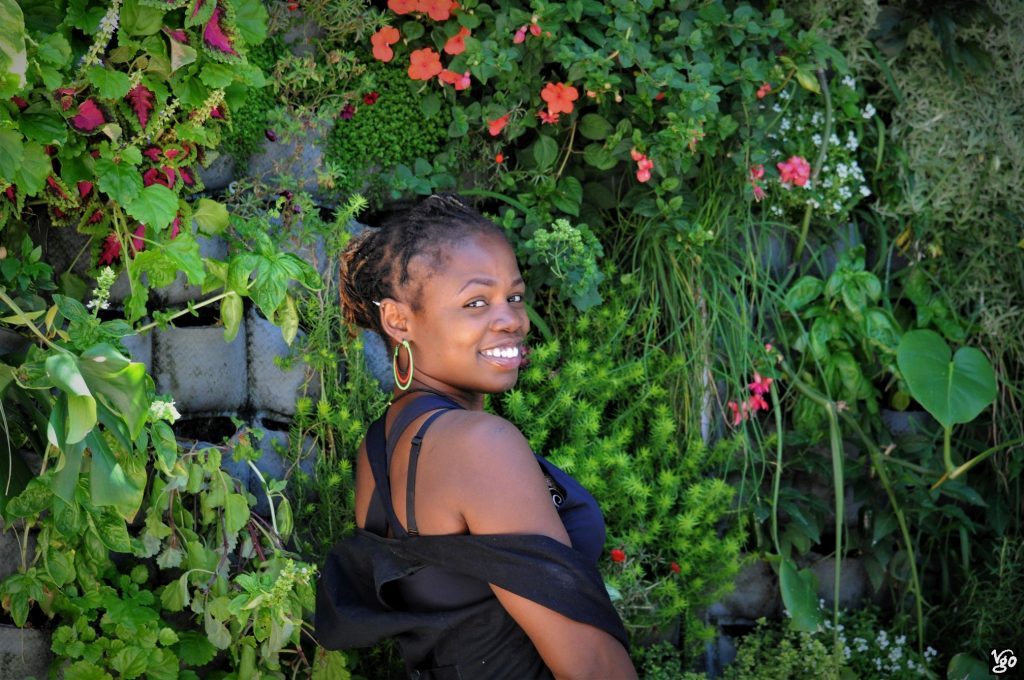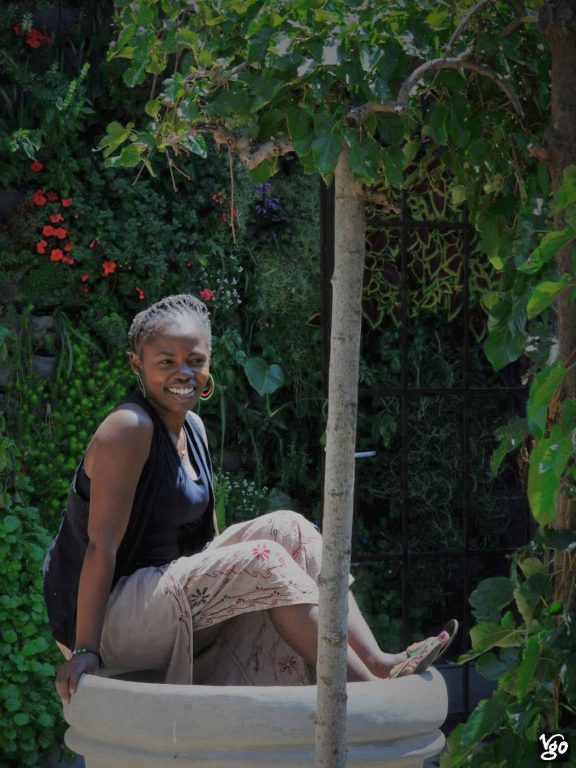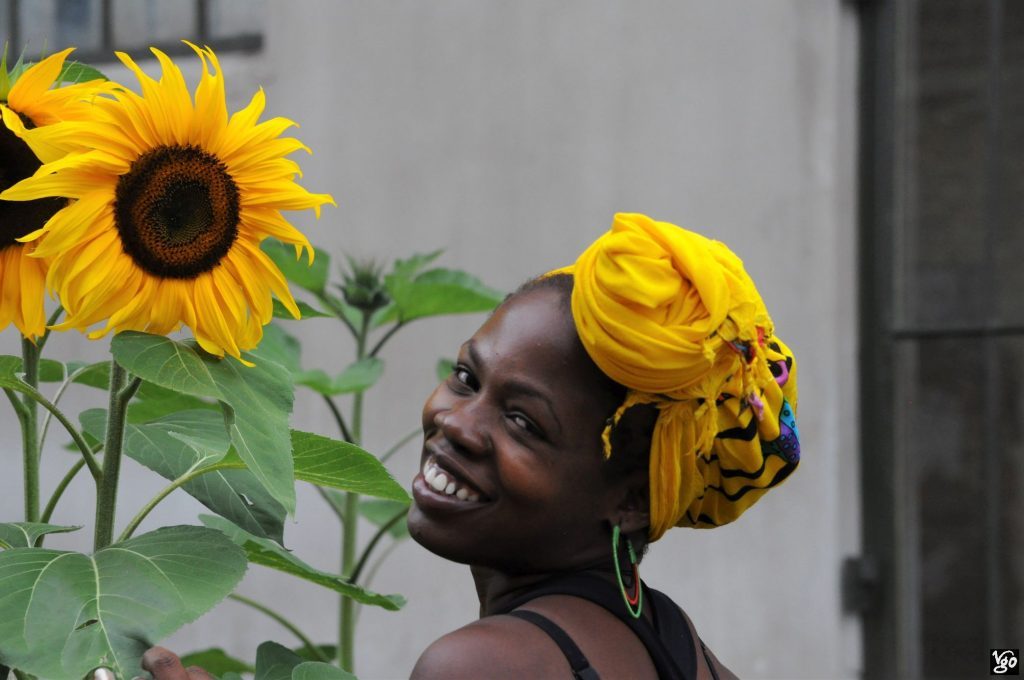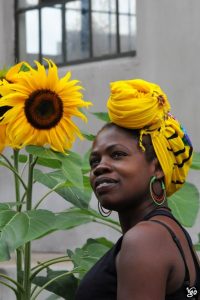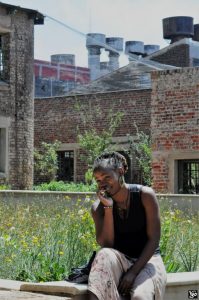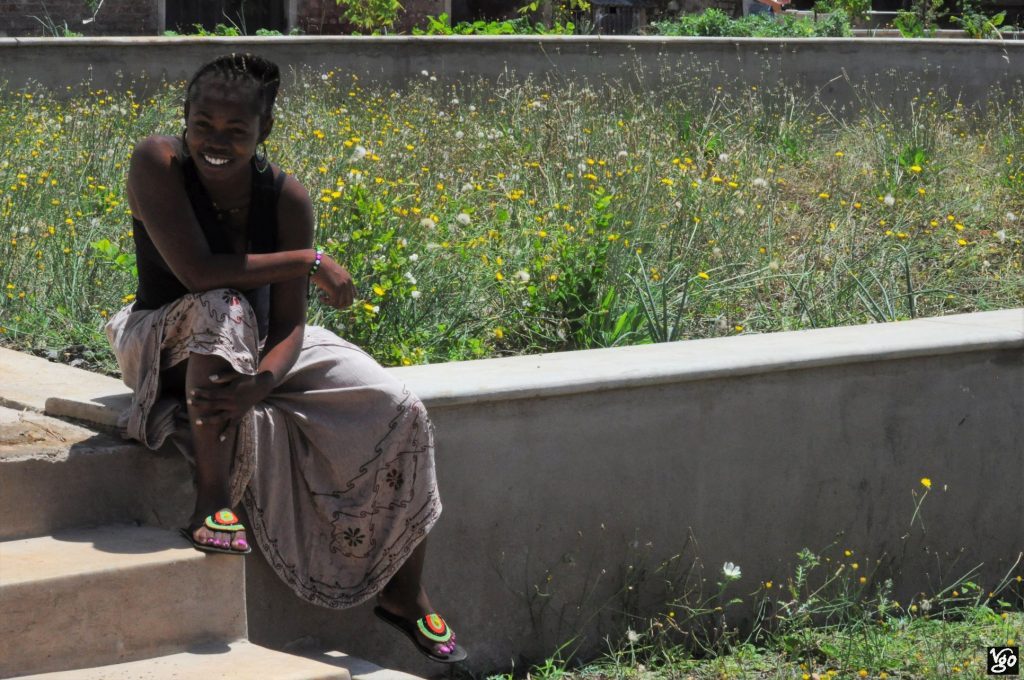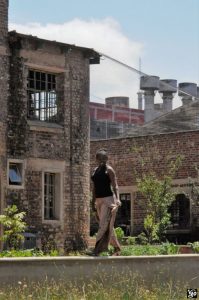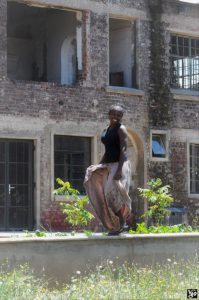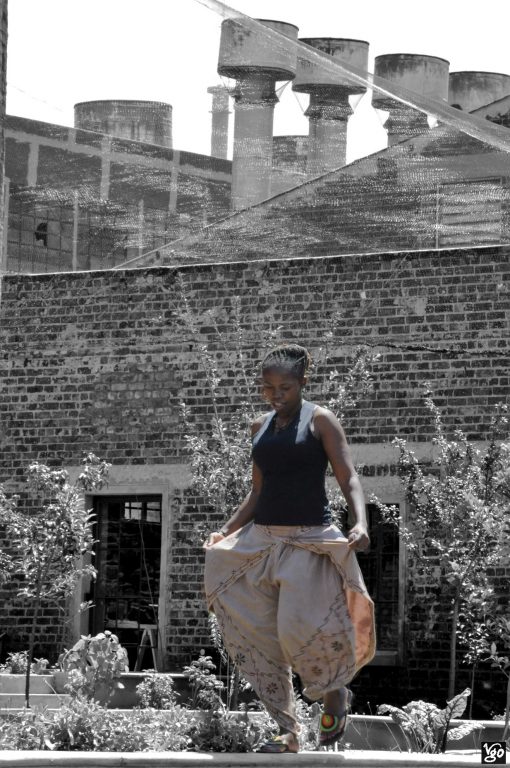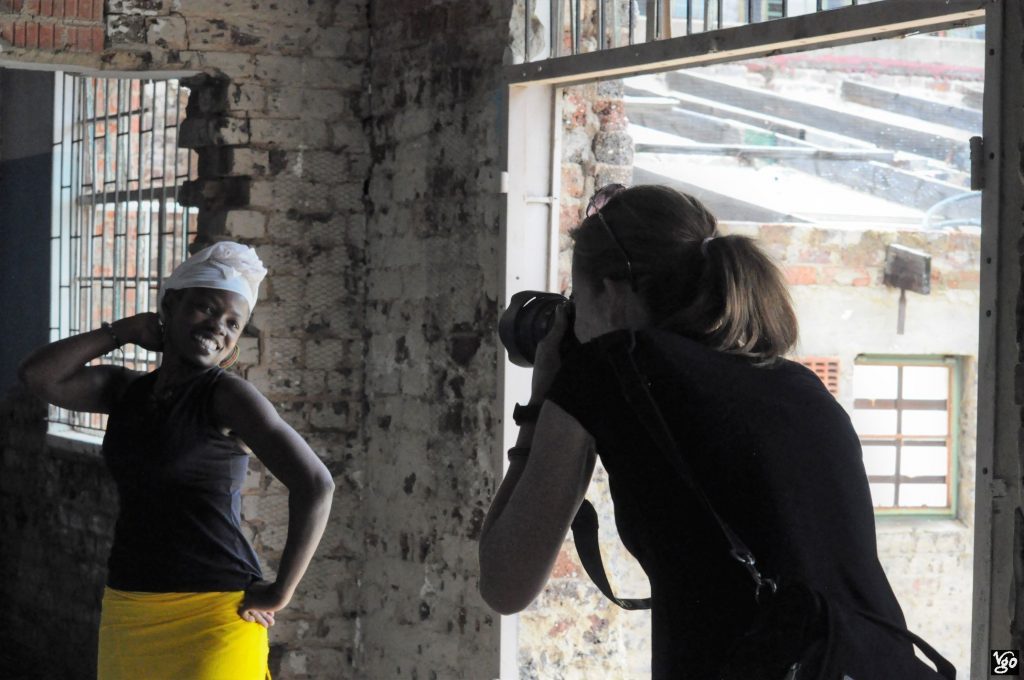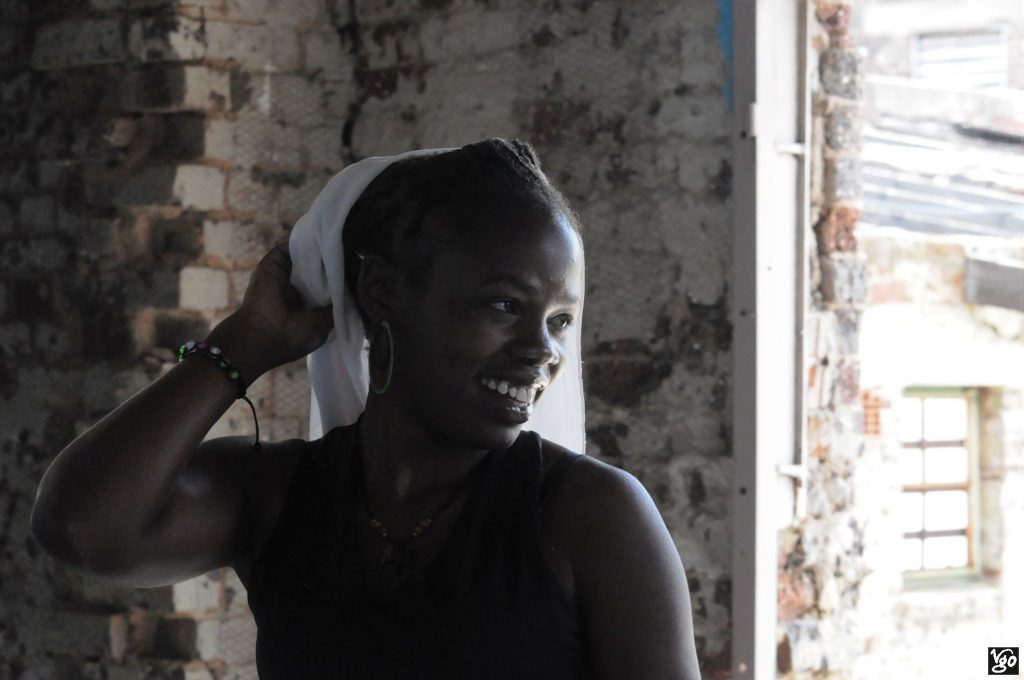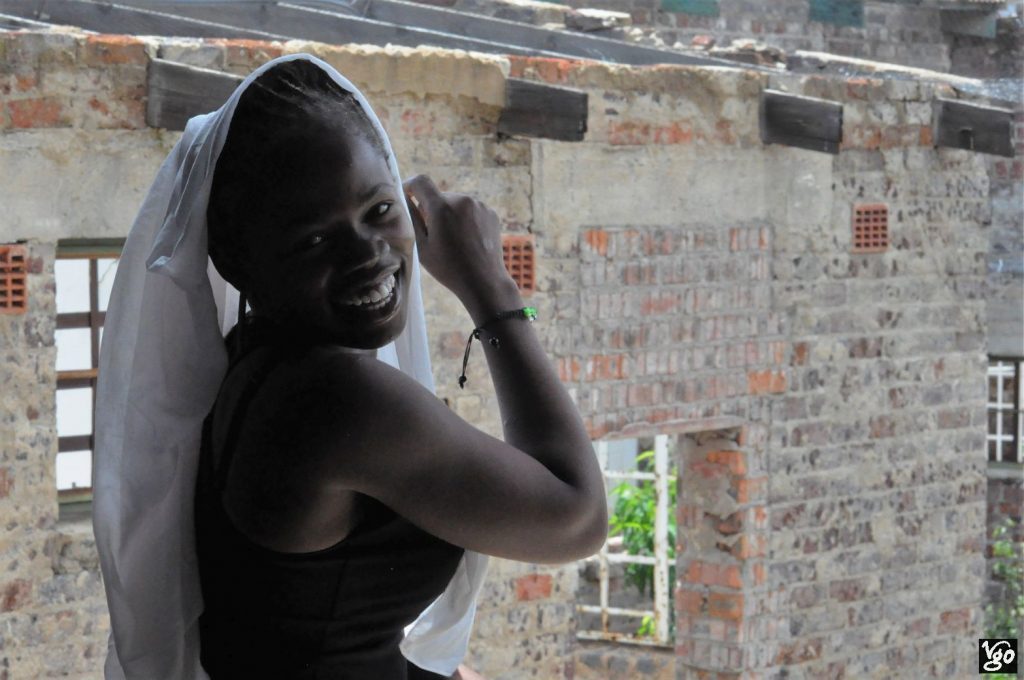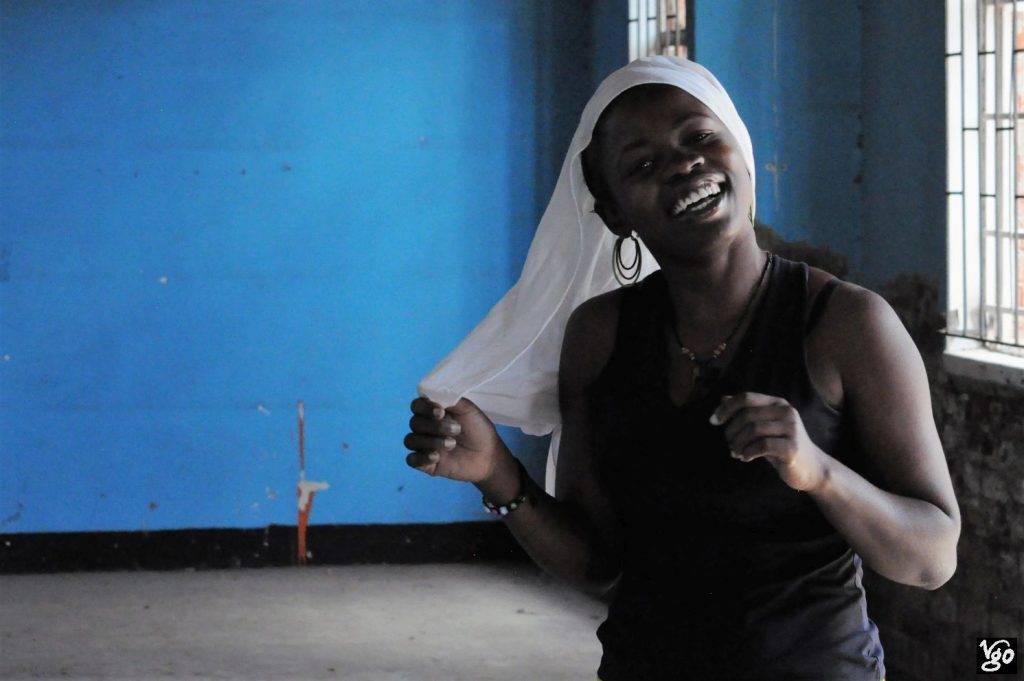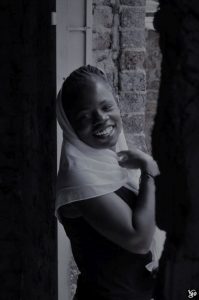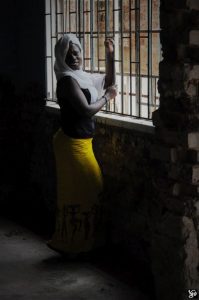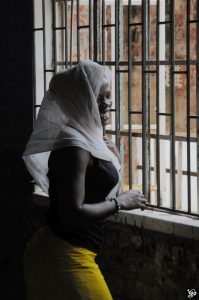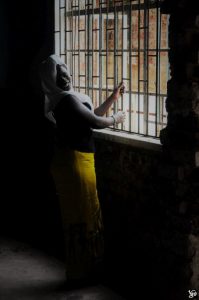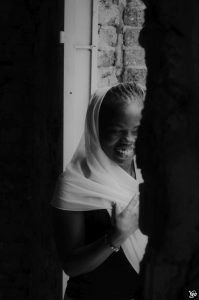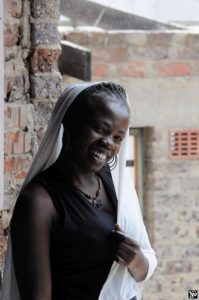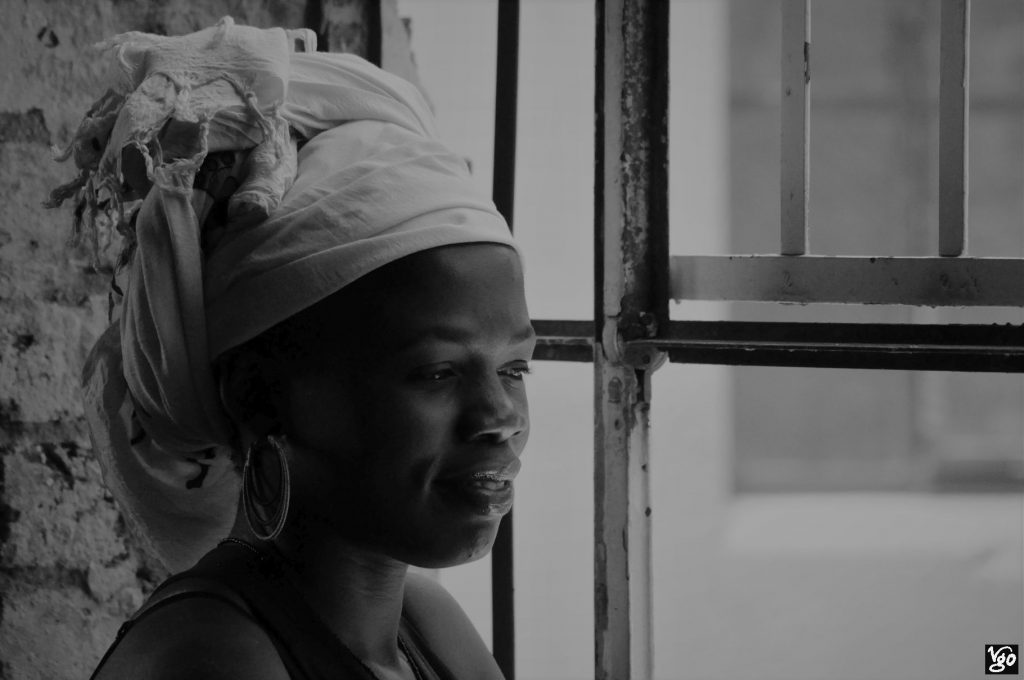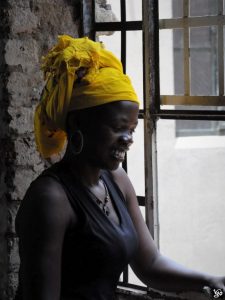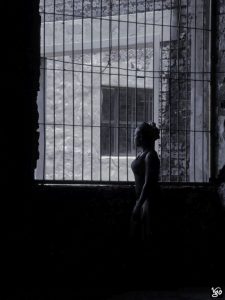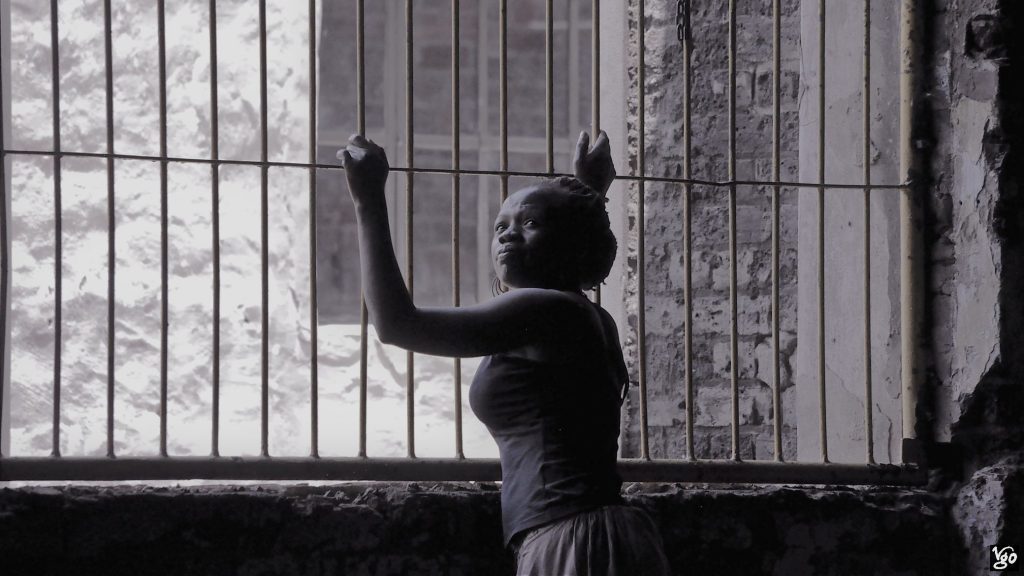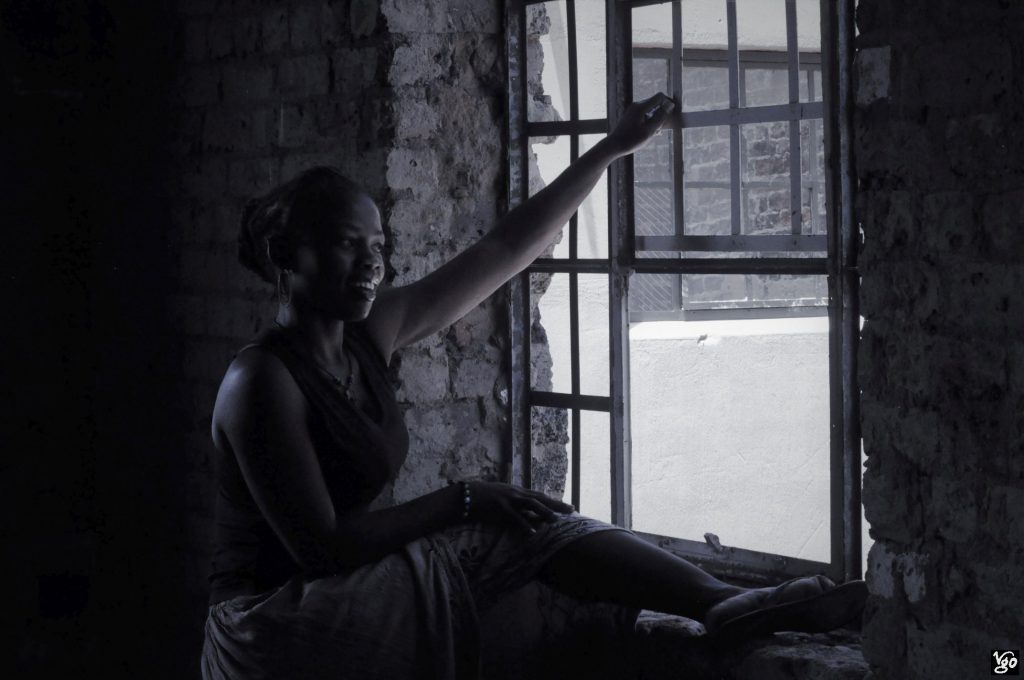 The abandoned buildings offered lots of interesting spots – windows, shafts of light coming down through cracks in the ceiling, graffiti on bare walls. What a gift to the photographer!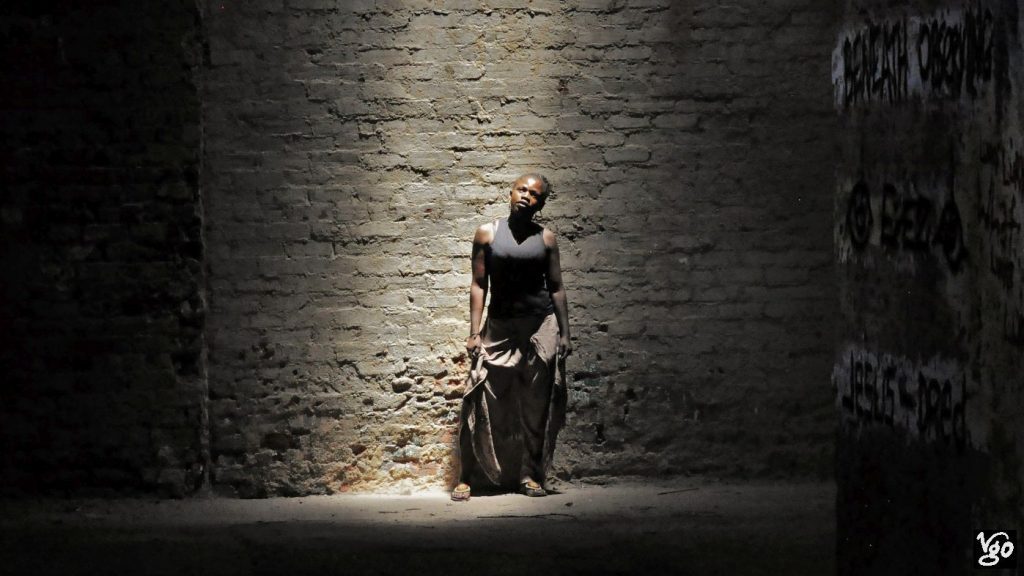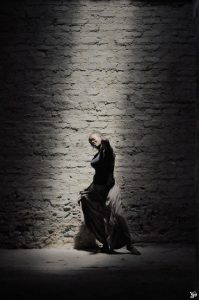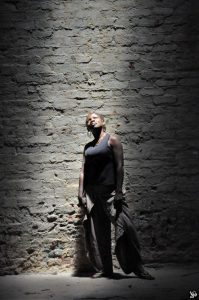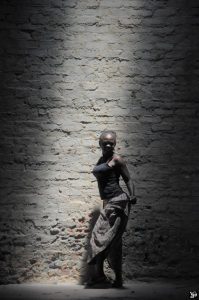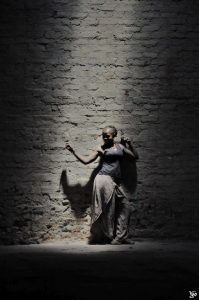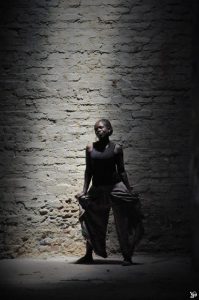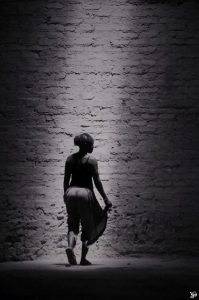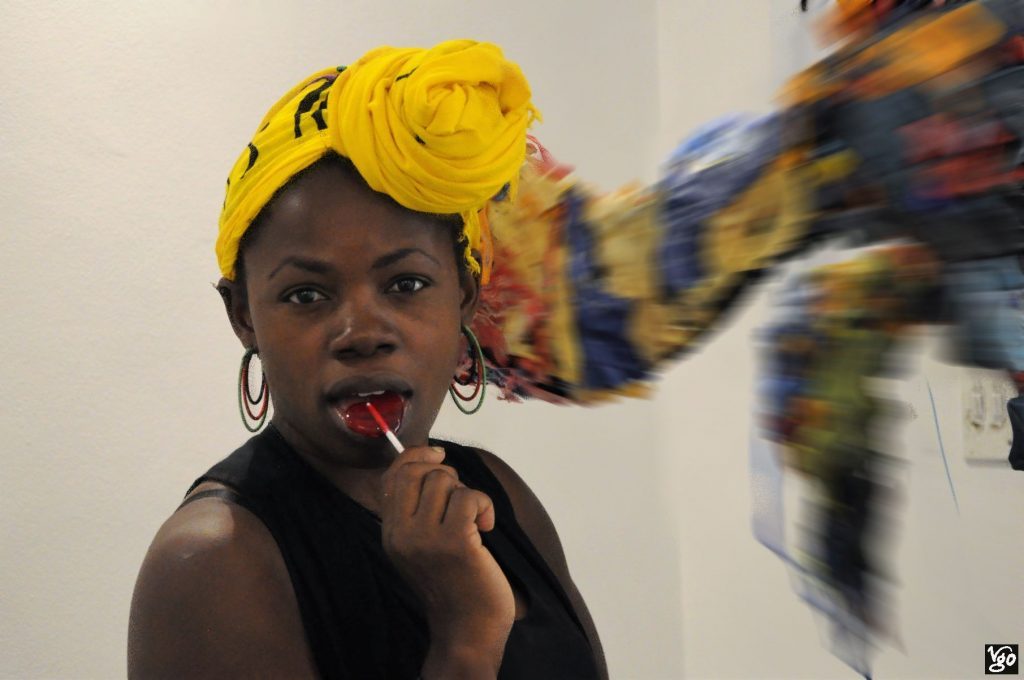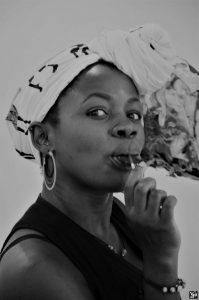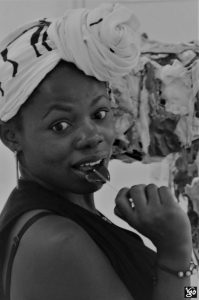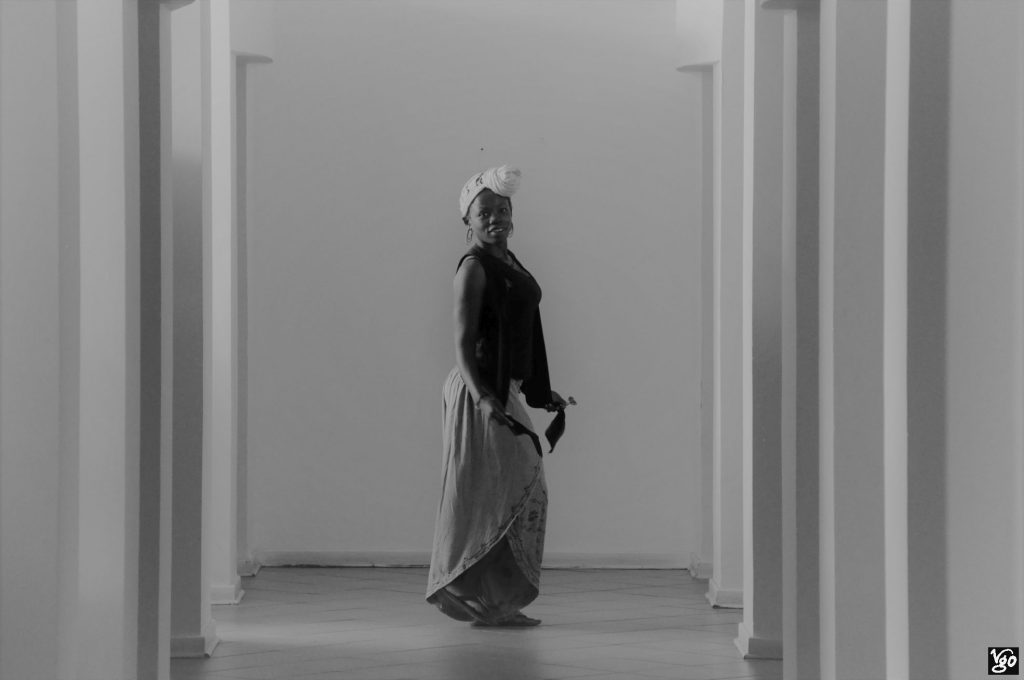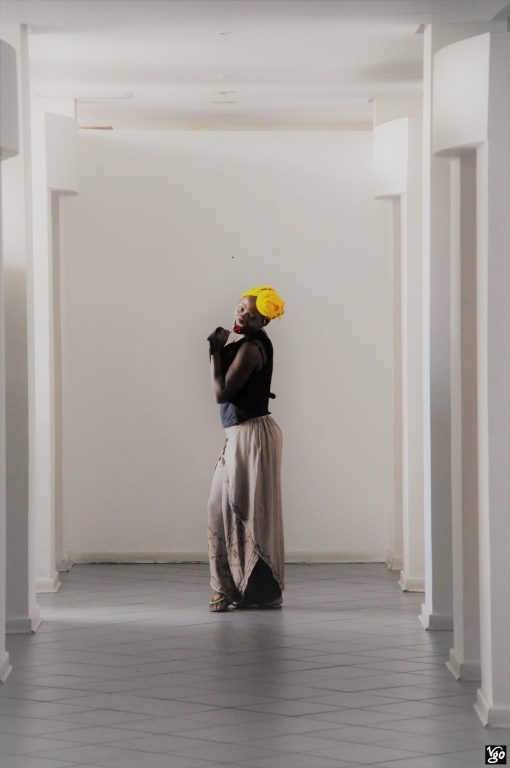 After a quick stopover at Ellis House Art Studios, we headed on to Maboneng – some keywords might suffice: food (Ethiopian), drumming (West African), shopping (Tanzanian & South African), photography (Malawian) …