… at least when your birthday is in winter like mine. Even The Queen does it, only in time. I do it in space. After all her original birthday is not in winter. And German winter at that. Since I didn't grow up in a region where people engage in winter sports much, nor where you could count on snow, the consequences in my childhood were: in-doors arrangements needed to be made, no garden party, and so on. You get the picture. As an adult I would sometimes defy the winter weather and have a garden party (I remember once doing a barbecue during a blizzard – me being the only one outside). But this year, for the second time in my life, I am in the south, and way down south!
Now after a number of people have sung for me in different languages (see also below), and Winnie surprised me with a great improvisation on "Happy Birthday" on the piano – and this guy also happens to be my boss!, and now that my stomach is filled with delicious food, I am home (ha! been in Auckland Lodge for almost a month now) ready to enjoy some of that duty-free whiskey in a moment. Nightcap. But for now I enjoy reflecting upon this day, here.
Coincidentally, the last time was exactly half a lifetime ago, in my very subjective reckoning, that is exactly 23 years ago when I toured the Middle East for 6 months. Hanne from Denmark, my travel companion for a bit over a month in Sinai and Egypt, and we indulged in a pizza each in Luxor (yes, we were on a tight budget, and I not very imaginative perhaps). Anyway, I made up for it this year with a self-treatment of swimming in our pool, and an evening out with my flat mate Tuğçe at Moyo at Jo'burg's Zoo Lake. I like the design and the pan-African food, and not for the first time I've noticed that South Africa seems to have a more conscious approach to its cultural heritage. One that is not wiped out through rapid modernization as in Rwanda, or submerged under a slogan such as "One Zambia, one nation", where even the National Museum remains largely silent about the divers cultures of the country. I like the way Moyo presents its African-ness, music and live singing included, and a design that creative and modern with traces of traditional elements – or what appeals to me as such.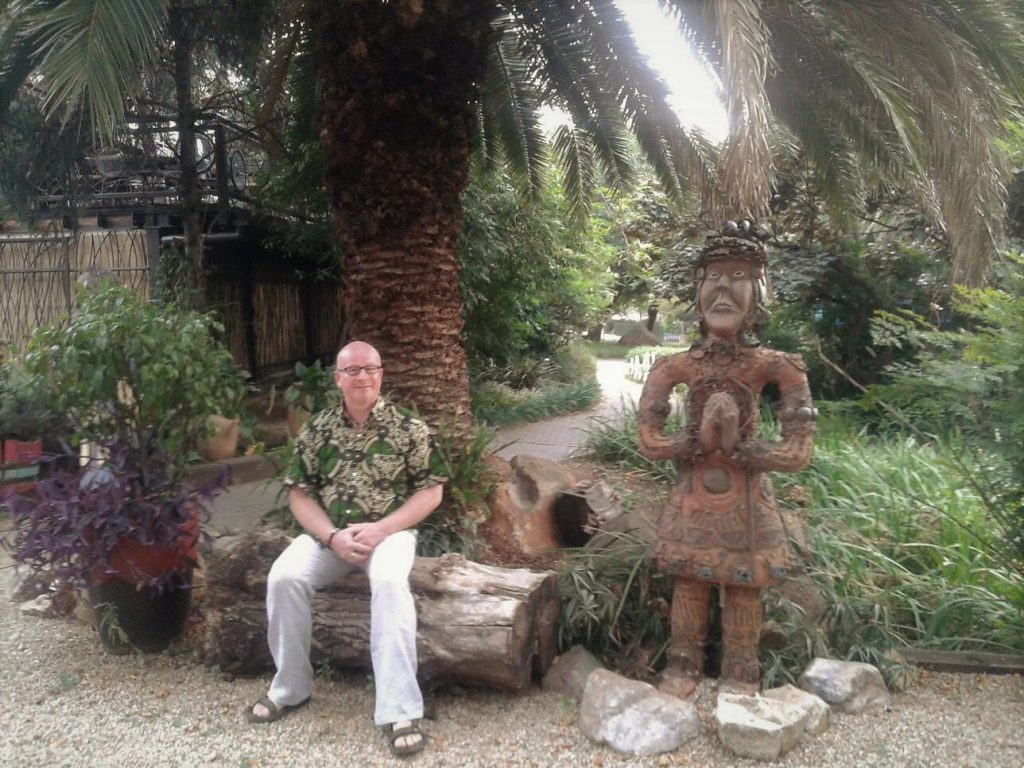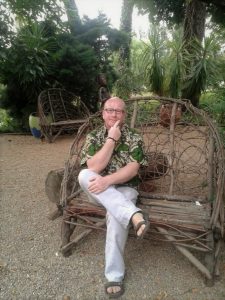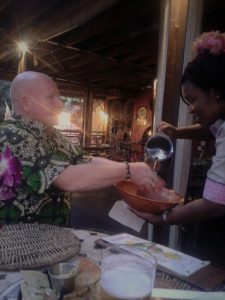 Good night, world!
UPDATE: a few days later I had a proper braai, with friends from Lake of Stars three years ago, Hlodis, Ole, Dimakatso and Vuyi, and Chimwemwe had come from Malawi (2 days by bus!). It was a nice evening, I had cooked and invited everyone, including the house helps. They were too shy though to join in. Here's some coverage: