Some background
Africa has stimulated my imagination for well over two decades now. I first set foot on African soil in Morocco in 1993 and 1994, then again in mainland Egypt in 1995 – all this part of my "Middle Eastern phase", as I like to see it – about twenty years during which I repeatedly, sometimes with a partner, traveled to Mid-Eastern countries – Turkey, Syria, Jordan, Israel, Palestine, and Egypt.
Now I'm in my "African phase", I think, and Subsaharan Africa is in the foreground. It's been a long time coming, through music first, a short-lived marriage more recently. After visiting Zimbabwe and Malawi repeatedly, as well as Zambia and The Gambia it is time for a longer stint. My senses have been awakened and stimulated – a new experience is on its way. What does that look like? Now bide with the future Gestalt therapist in me, if you may. Here's a little bit of theory – not Gestalt's particular strength, and that's not a weakness!
Fore-contact
This is a term from Gestalt Therapy. It denotes those stages of human experience that lead up to contact. Here are two possible illustrations of what is meant – a cycle and a wave:
[below: read "its" for "it's" – D.S.]
Fore-contact, or Pre-Africa
With a maximum of previous stimulation, and accepting more freedom of choice as one of the few perks of a recent break-up in the autumn of 2016, I chose to take a year off to travel Africa. An email advertising a stipend for South Africa was all that was needed to get me going. Before long, I wrote an application (of sorts …), thought of possible routes and means of transport, an basically started organizing things.
Here some of the experiences I made – in summary:
Fore-contact is about acknowledging your needs, and making good choices. Not my strengths, it appears, from my experiences in relationships – and more recently that car (see below). Having said that, 2. is also relevant!
Regardless of our choices, we cannot control the outcome all the time (the controll freak in me thinks otherwise). We may have chosen well, and still some change may put an abrupt hold on our plans. Again, relationships taught me a great deal about this. The only remedy are acceptance, reslience, and the ability to adapt to different circumstances – and making new choices. Ask yourself, how did I contribute to this situaiton? What is my responsibility? How can I move on from here?
And be sure, you don't get to fuck with my mojo and walk away unharmed! Re that car again. Grrrrrrrrrrr – watch what happens!
Rather by chance, and at a suitable moment, I was reminded of an Erasmus mundus exchange programme with South African universities. To cut a long story short, I applied for their grant programme (with docs lacking and for the wrong field), I received the grant, modified its length and starting date to make it suit my needs – and learnt a great deal about my ability to push for what I want. Eventually I was even insistent enough to get a special permit by the South African embassy to apply for temporary residency prematurely (by SA legal standards). I will have to appear there in person next week, and leave one passport for several weeks (no comment here) – all possible now because I asked, got a No, asked again, another No, asked again, more insistingly – and got a Yes. I'm aware it will not always be possible, don't accept a No too readily, is what I learnt. In a mysterious way, "Africa" brings this side in me to the fore, and I like it!
Update
The lady at the SA embassy was incredibly helpful, and my passport was delivered with the permit a week and a half later …
Going offroad, going Land Cruiser …. not
After my experience with a regular vehicle in Zimbabwe some years ago, I decided to go big and, if possible at all, get a suitable 4×4, take it to Africa and enjoy overlanding. And after I tried a Land Rover Freelander (series 1 – forget it, not for serious business, i.e. anything outside towns in Africa), I all of a sudden found a Toyota Land Cruiser for what looked like an okay price. It was advertised with a tent added on top.
The first test drive was good fun, the engine sounded nice and strong, and sitting above pretty much everyone else felt seriously cool. Eventually we agreed that pending technical surveillance (TÜV), I'd buy it.
Three weeks later, everything seemed ready, and I went to buy the car.
Another few battery failures, a night spent on top of a hill (in order to jumpstart the car in the morning – clever me!), and some investments later, a little doll comes into play.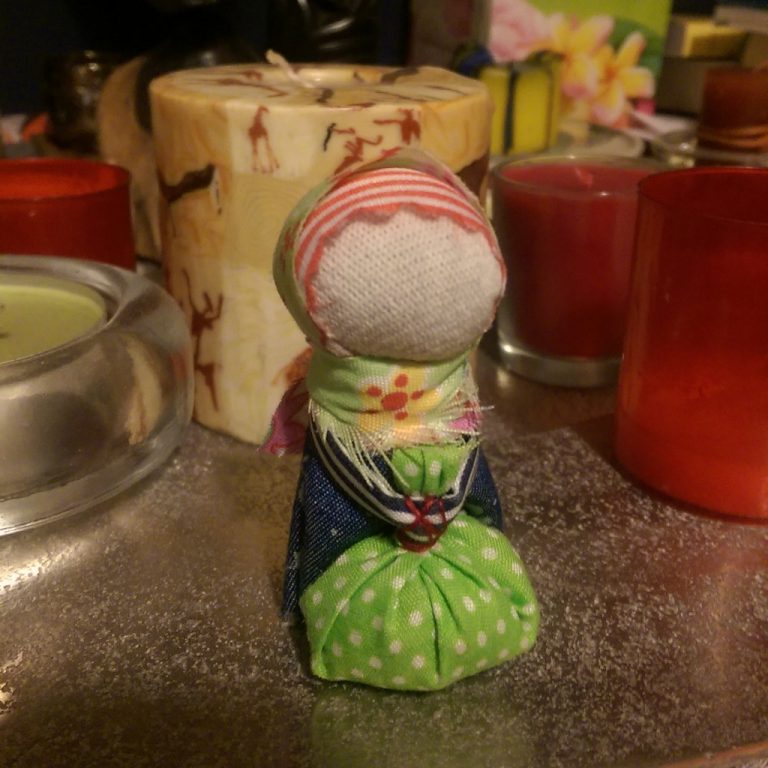 Thanks to Kseniia's magic doll (a Russian tradition), which she gave me as a farewell gift, it turned out that this car was not road-worthy. The rear axle is about to break off, and there are plenty of other issues (a new tech surveillance check-up ended up with two pages of faults!). Much of what had been done seems to have the function of covering up those faults. I have been cheated, and the whole case is in the hands of a lawyer.
After much hassle I have now been able to find an affordable spot to leave that car, unregister it (It's tax-intensive!) and say farewell, because that car dealer will have to take you back, dear.
I must admit, driving the car into this spot still felt cool. But I now know about that big hole in the axle thingy (I have no clue what that is in English) and all the other troubles that ail you. As far as I can tell, you will never be allowed back on German roads …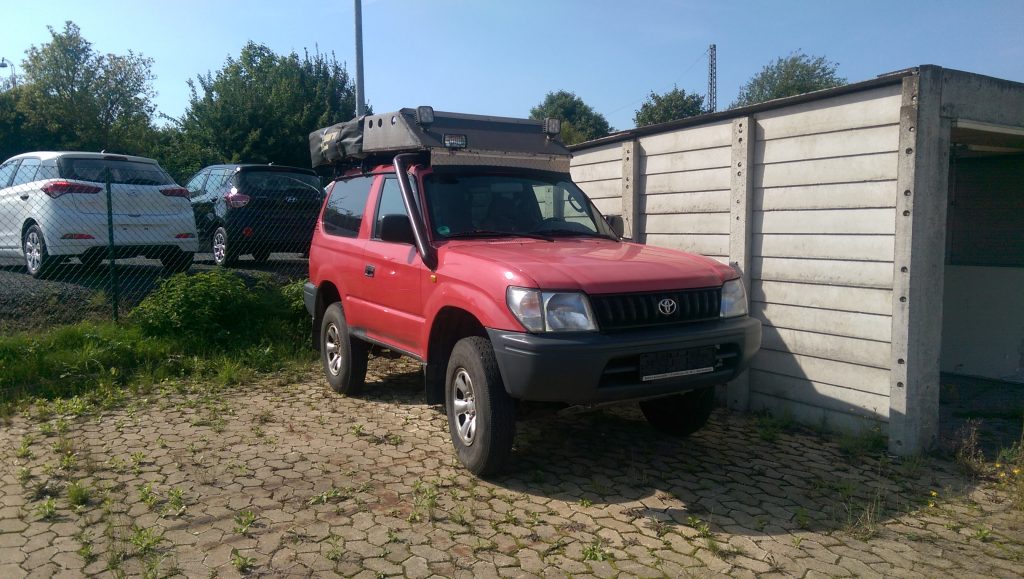 Let's see what becomes of this.